Sport Relief Mile Update: I DID IT!
After weeks of waiting, training and getting sponsorship, yesterday the Sport Relief Mile finally came around!  All over the country people were running a mile in order to raise money for those in need, and after beating my fundraising target by £7, I couldn't wait to get running.  I won't lie, I was a little bit nervous as I'd never actually ran a full mile before, but there's a first time for everything.
At 10am, my family and I headed down to Leicester Race Course and were met with an exciting atmosphere of sun, music and happy people.  After a bit of a warm up, the runners had to follow a marching band down to the race track for the run to begin.  I was running on my own, and was slightly daunted by the size of the track, but when the horn sounded off I went…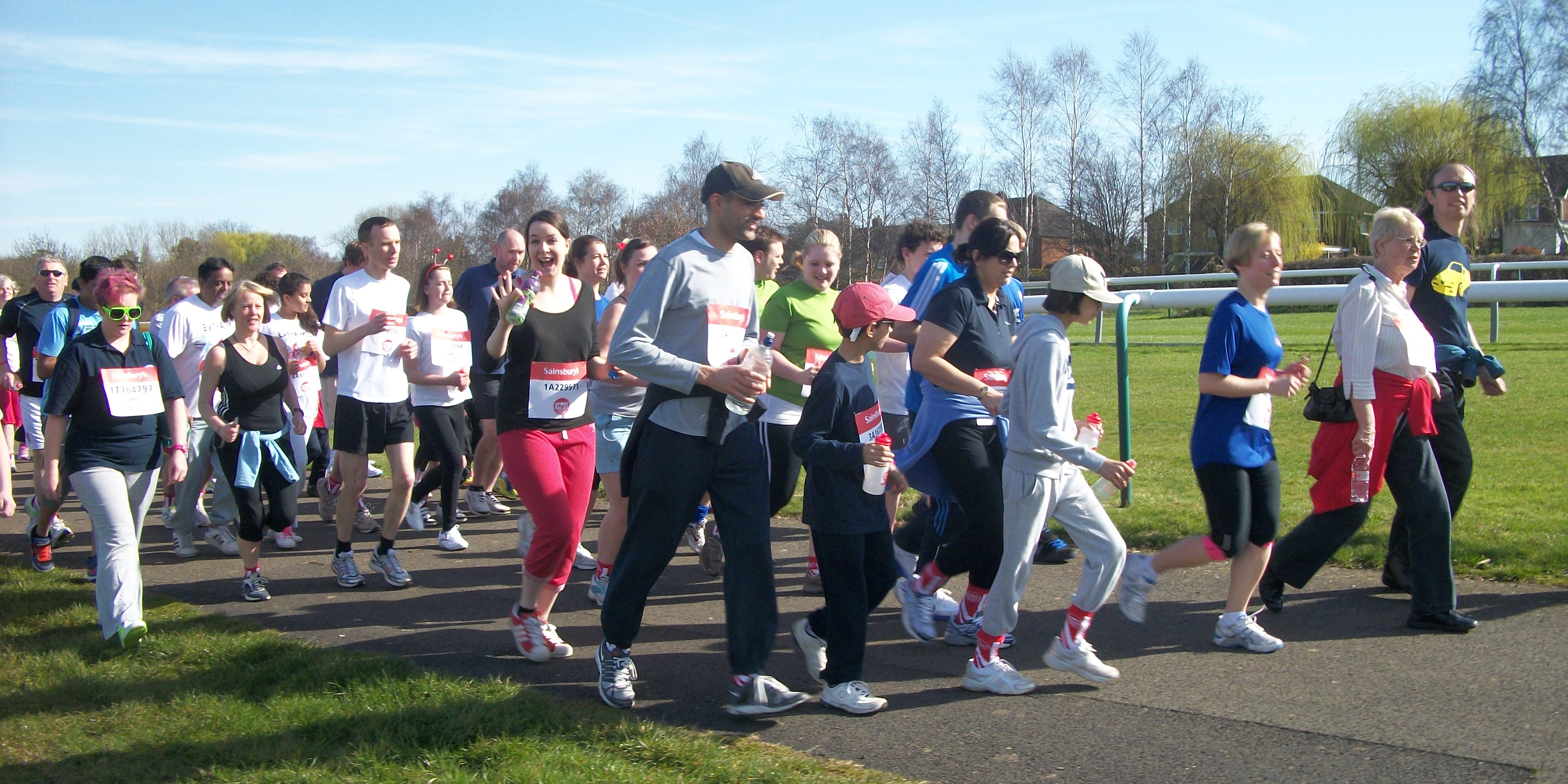 (I'm the one in the red trousers with the silly face).
Despite it being the warmest day of the year so far, I managed to run the mile without any issues!  I had to stop twice to tie my trousers tighter, but other than that I hardly walked any of the mile at all and ran all the way.  It took me about ten minutes to run the mile and I was presented with a lovely medal at the end.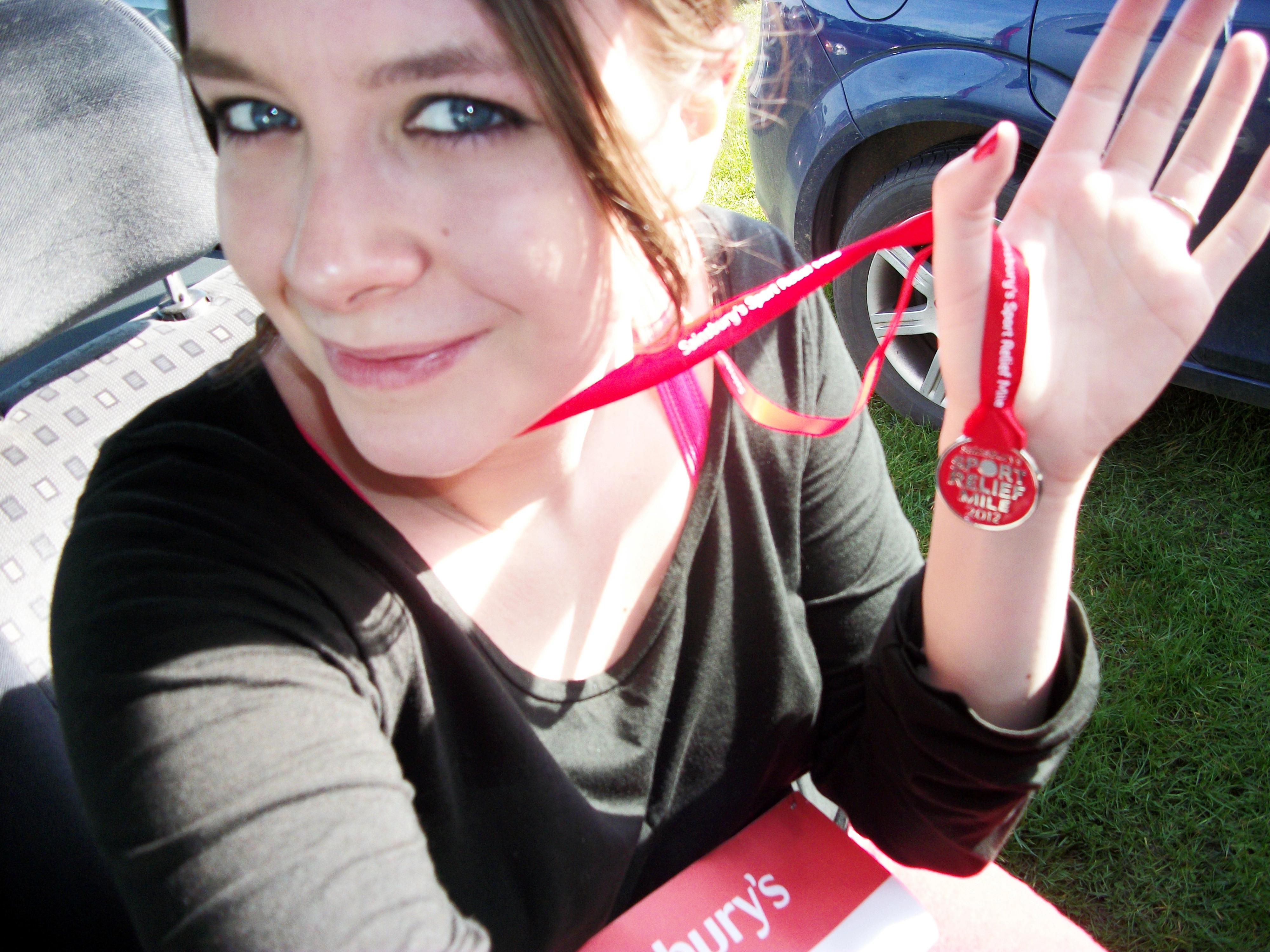 I'm very proud of myself for doing this and I'm so happy that the money I have raised will be going to an excellent cause.  I'm already looking forward to my next run in July – the 5k Race For Life for Cancer Research UK.  I better get training!
Thank you to everyone who sponsored me and showed me support, I am forever grateful.
Naomi x
3 comments