Pixie Chains Fantasy Pink Locket
A couple of months ago I was very kindly gifted a beautiful locket by Pixie Chains – an independent jewellery brand specialising in cheap, retro, vintage style jewellery with a unique edge.  The brains behind Pixie Chains is eighteen year old Matilda Littler from Derbyshire, an A Level student with a keen interest in fashion and photography, who makes a lot of the jewellery she sells herself.
The locket I was sent is the Fantasy Pink Locket, a gorgeous oversized gold tone locket which costs just £3.99 – a small price tag for a lot of necklace that is worth every penny.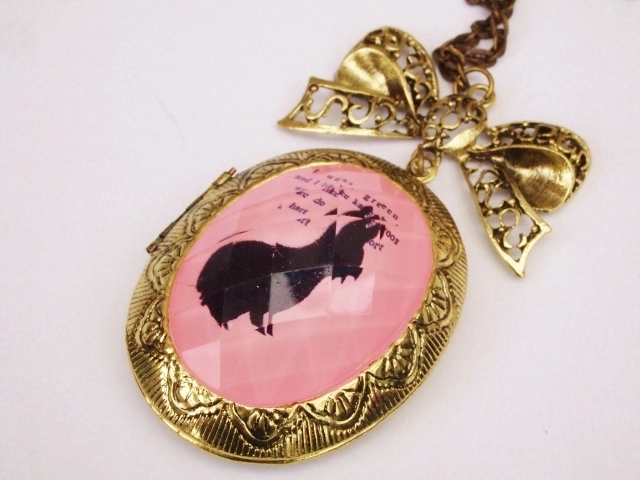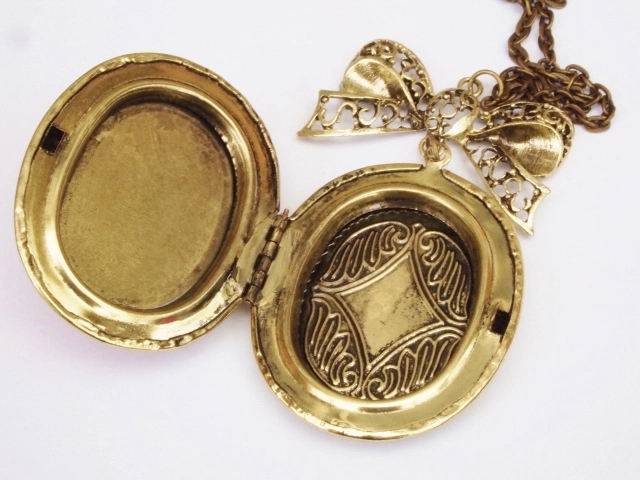 The locket itself is excellent quality.  It has a good weight to it without being too heavy, so it's comfortable to wear, and it fastens securely so you can keep your secrets safe.  The details are also really pretty and feminine, with a silhouetted rabbit on a pink background, chunky gem-style front, raised patterning all over and to top it all off, a large, girly bow.  There is also a quote on the front of the locket which is slightly obscured, but the bit I can see properly reads 'I was green and I like kangaroos'.  The whole design reminds me of Alice in Wonderland, an old favourite of mine.
I'm a big fan of statement pieces of jewellery, and this is definitely that.  It hangs on a long chain and sits below my chest, and is so versatile it looks great with anything – whether a t-shirt and jeans or a dress and heels.  Here is how I wore it today, with a pinky purple jumper and black skinnies, it made a basic outfit look bold and brilliant.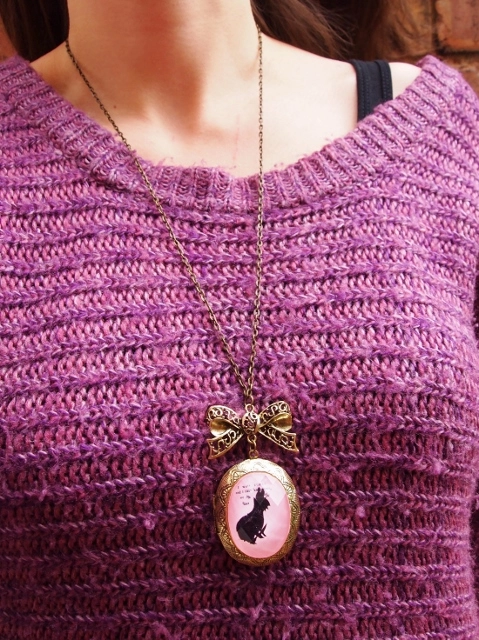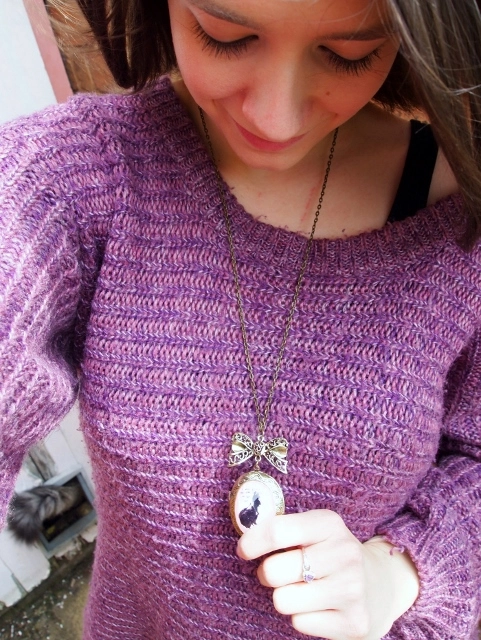 All of Matilda's pieces really are lovely and her business is growing fast, so if you want to keep up with her progress and be the first to see her latest pieces, you can follow her on Twitter and via her blog, and order items from her Etsy store.  Here are a few of my favourite bargain pieces from her store…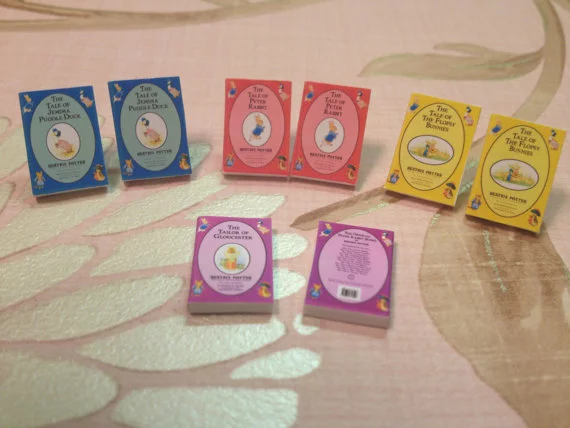 Beatrix Potter Collection Miniature Book Earrings – £3.99 per pair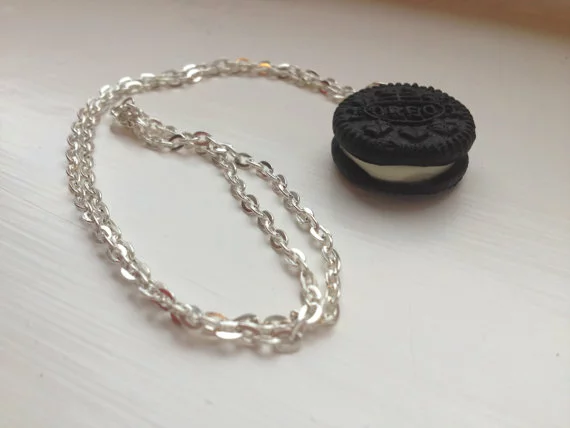 Oreo Biscuit Cookie Necklace – £3.99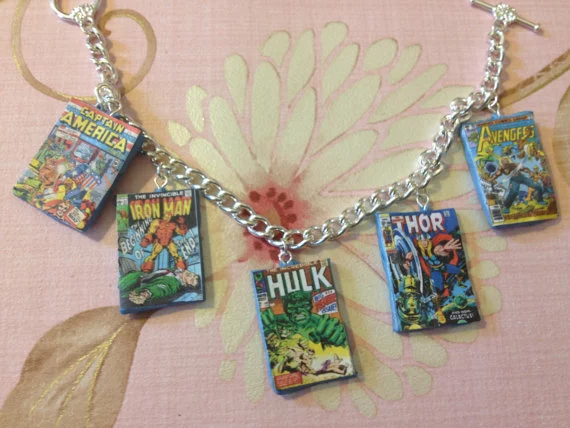 Vintage Comics Avengers Charm Bracelet – £5.99
Which Pixie Chains piece if your favourite?
Naomi x
*This Fantasy Pink Locket was sent to me by Pixie Chains for review purposes.  All opinions expressed are honest and my own.*
3 comments