Student Fashion Essentials: Boots
This week's Student Fashion Essentials post focuses on one of my all-time favourite fashion items – boots.
A pair of comfortable, warm and waterproof boots are essential for all the walking to, from, and around campus you'll be doing during the cold Autumn and Winter months, but that doesn't mean they have to look like you've come straight from a building site or hiking expedition. If you go for quality leather boots, they're almost guaranteed to fulfil the above criteria, and with this season's biker leather trend there are currently hundreds of amazing, stylish boots out there to choose from.
My pick of the boots this season are these black Studded Leather Biker Boots from F&F, which are not only gorgeous and bang on trend, but also incredibly kind on the student pocket, coming in at a thrifty £35.00.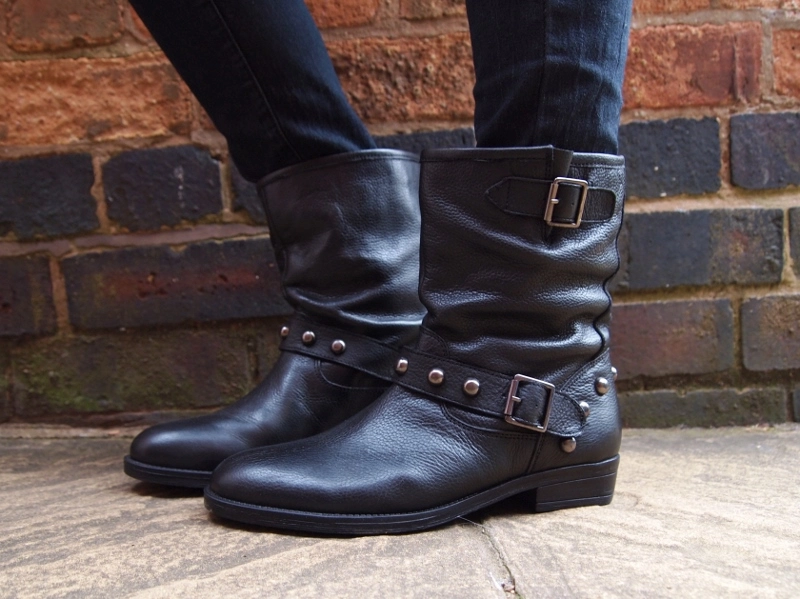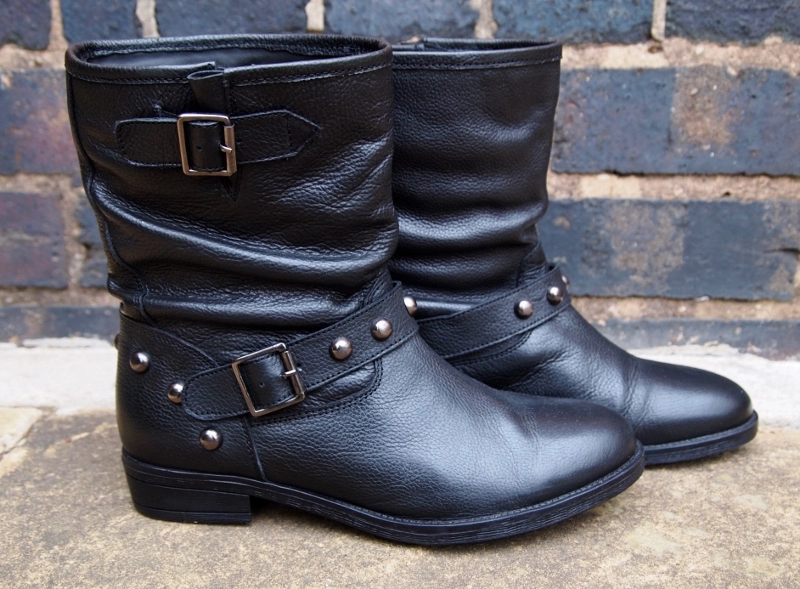 The boots are crafted from beautifully soft, high quality leather which give them excellent flexibility for ultimate comfort, and the fact that they're made from leather means they keep your feet warm and dry too, so they can withstand any kind of weather without getting soaked or falling to bits.  Also, usually when I wear new boots they tend to rub and cause blisters until they're broken in, but I haven't had that with these at all, even after wearing them all day at work, as the strong soles and low block heel make them easy to walk in.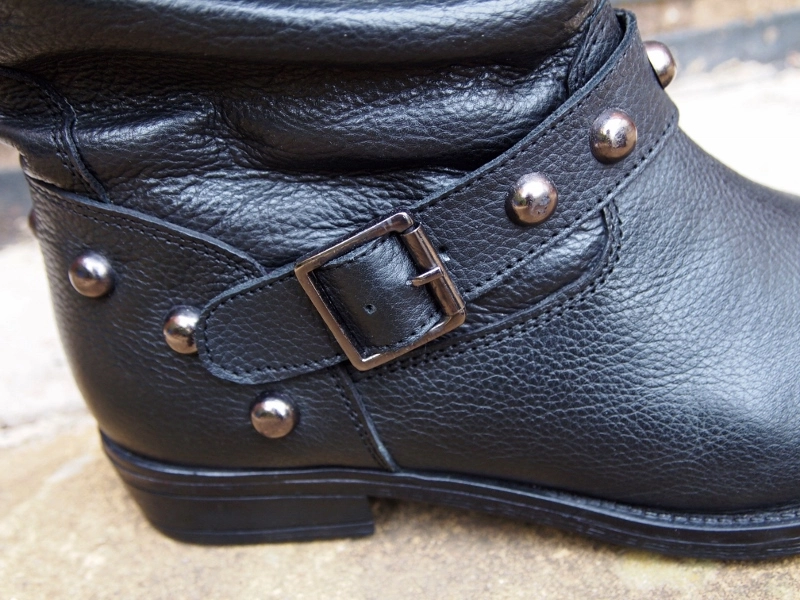 In terms of aesthetics, these boots are perfect for this season's biker trend, with their double straps and silver dome stud detail.  They're also very versatile and look great with a variety of outfits.  They work really well with a simple dress and a pair of black tights, and their wide tops mean they can be worn with skinny jeans on colder days.  I mostly team my pair with black skinnies, a simple top and a leather jacket for a chic look that's effortless but edgy.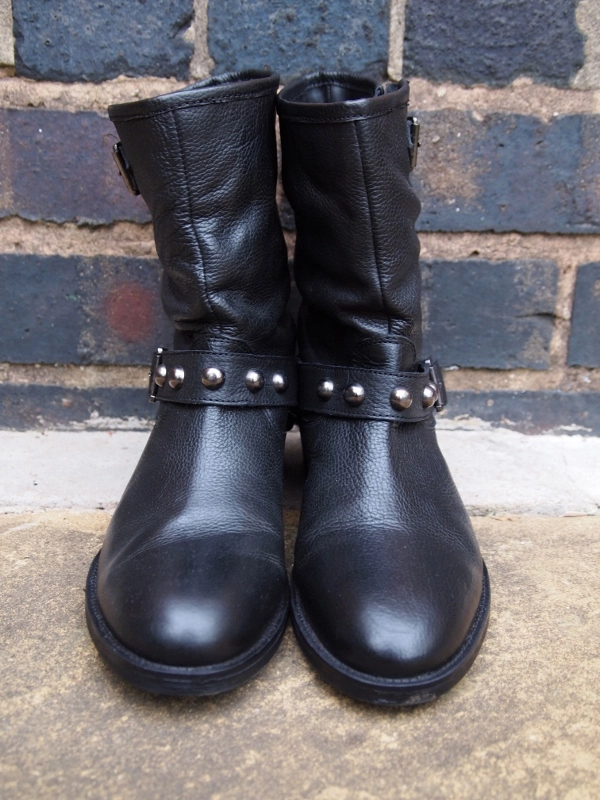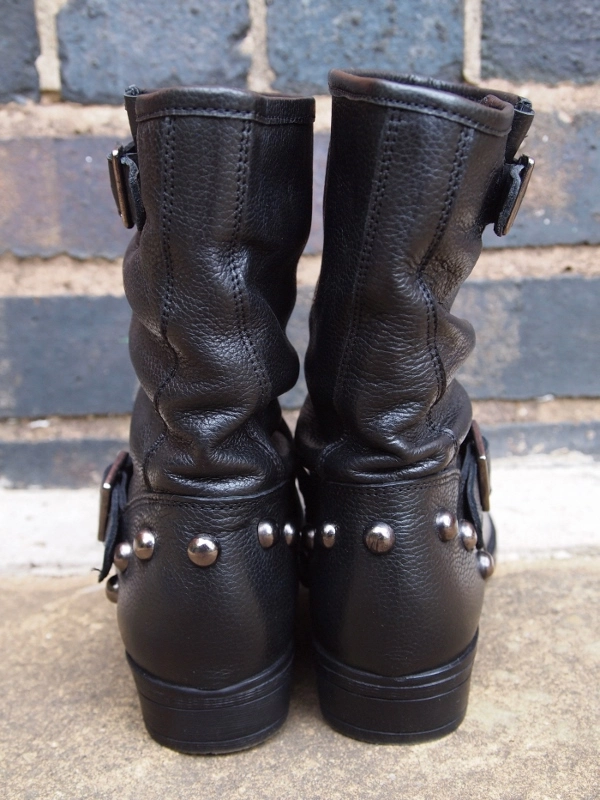 If you're looking for a quality pair of leather boots for this season that are practical but affordable, then these are definitely for you.  You can order your pair of Studded Leather Biker Boots from F&F here.
Naomi x
*These Studded Leather Biker Boots were sent to me on behalf of F&F for review purposes.  All opinions expressed are honest and my own.*