Primark Autumn/Winter Coat
If there's one thing I absolutely hate shopping for, it's coats.  Every year I end up trailing around shops for hours, trying on coats that just don't look or feel right, before eventually settling for something that I don't particularly like.  This year, however, was different.  I walked into Primark, picked up the first coat that caught my eye, tried it on and, much to my surprise, I loved it!  And, to make things even better, it only cost £25 – a third of what last year's coat cost me.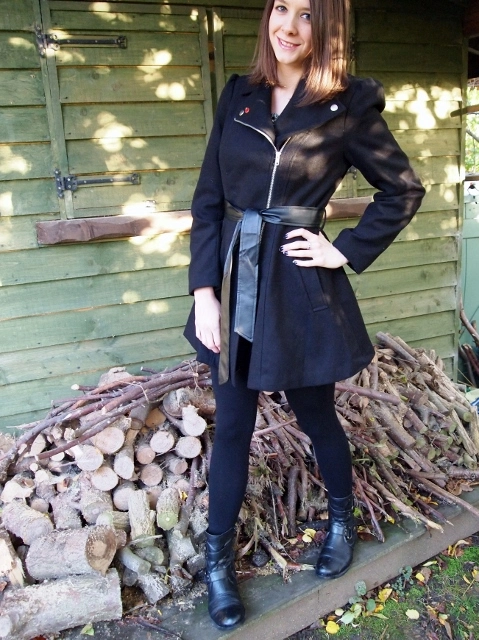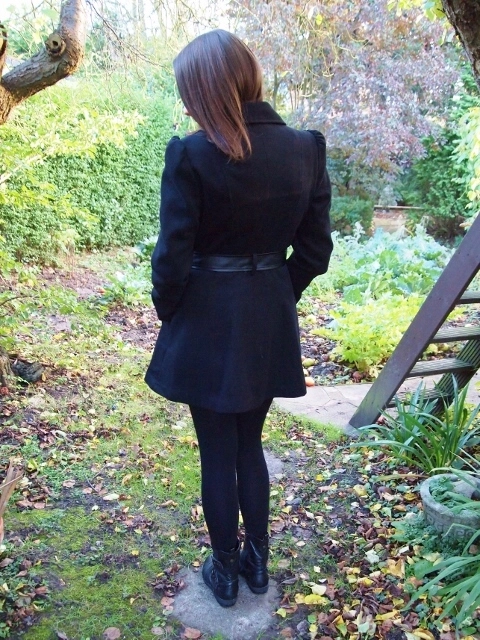 Primark Coat / Primark Leggings / Deichmann Boots / Butler & Wilson Skull Necklace / Royal British Legion Poppy Pin
I'm usually really fussy about coats as I don't like them too long or too short, and I don't like them to be shapeless either, but I absolutely love the length and shape of this coat.  It fits really nicely and the slightly puffy shoulders balance out the flared bottom.  The coat fastens with an off centre zip and a faux leather tie belt, which is perfect for this season's leather trend, and it also has a large lapel collar and good-sized angled pockets.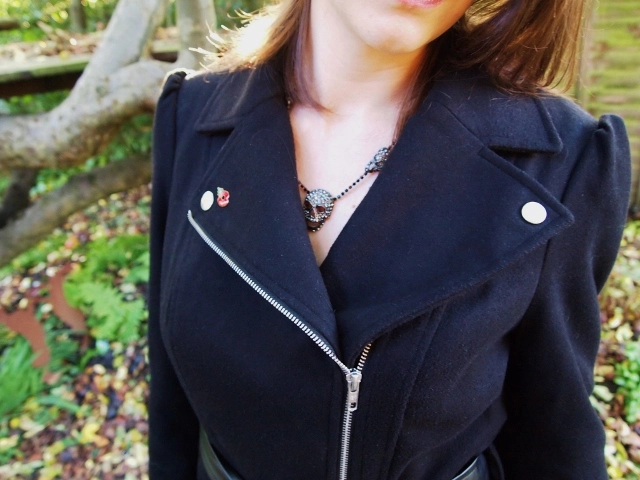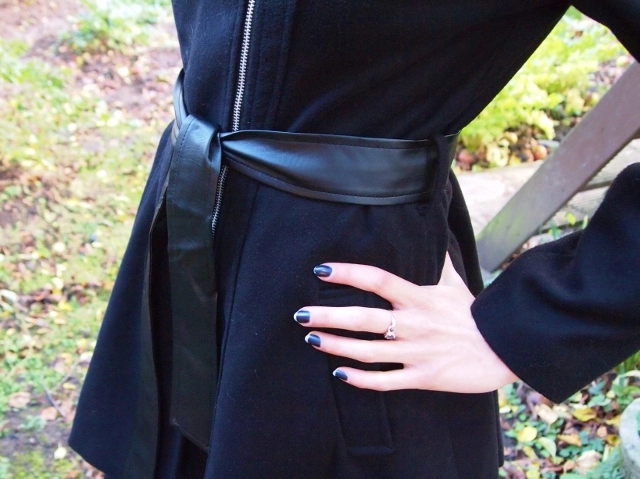 Though it's not the warmest of coats, it's been keeping me toasty on windy Autumn days, and its simplicity means it can be dressed up throughout Winter with cosy scarves, snoods, hats and gloves.  For me, that's a bonus, as bulky hoods tend to annoy me and I'd rather accessorize anyway.  I also went up a size so I could wear jumpers and layers underneath, as going one size bigger with this coat doesn't look bulky and wrong, due to its fitted shape.
What do you think of my Primark bargain?
Naomi x
6 comments