Posts tagged
12 Hr
11
A couple of months ago, during one of my bargain beauty binges, I picked up this tube of Sally Hansen Diamond 12 Hr Lip Treatment from the pound shop for, you guessed it, £1.  However, as happens to quite a lot of the make up that I buy on impulse, I put it in my make up drawer and forgot about it.  Until recently, that is.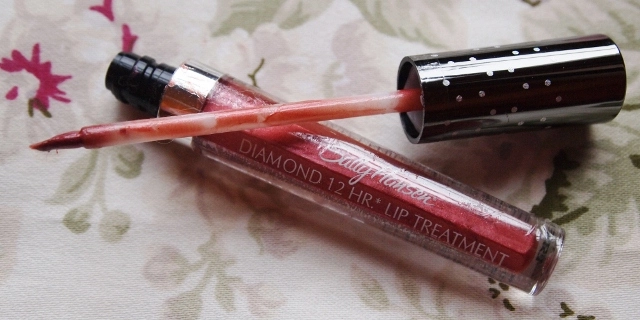 What first drew me to this gloss was the fact that it was from Sally Hansen, as I love Sally's nail products so thought I'd give her make up a go too.  The tube doesn't actually say what the Diamond 12 Hr Lip Treatment is supposed to do, but according to the internet it is intended to condition and moisturise the lips for up to 12 hours, and give them diamond-like shine!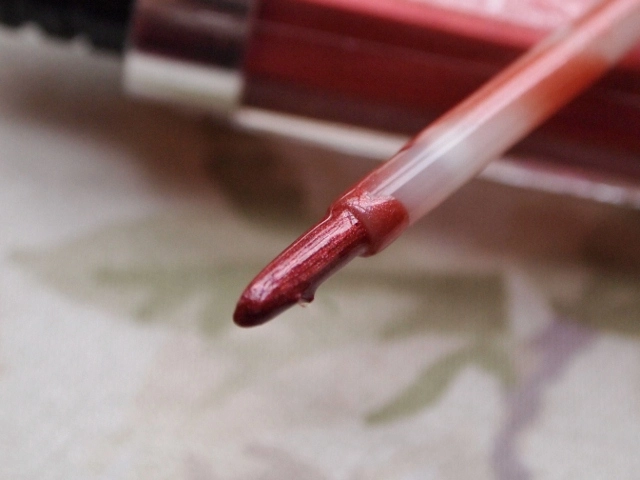 The gloss comes in a fairly large tube, with a sparkly polka dot lid, which is cute.  The applicator inside the tube is very different to what I was expecting, however.  Instead of the typical sponge applicator, it comes with a tapered bristle brush.  The brush is quite fine which I thought would make precise application a lot easier, but it is actually quite difficult to use.  The bristles tend to fan out rather a lot, which makes a bit of a mess, and the gloss itself is horribly thick and gloopy, so it doesn't smooth out very well.  Having said that, the gloss does smell lovely, almost like cinnamon bubblegum, so I will give it that.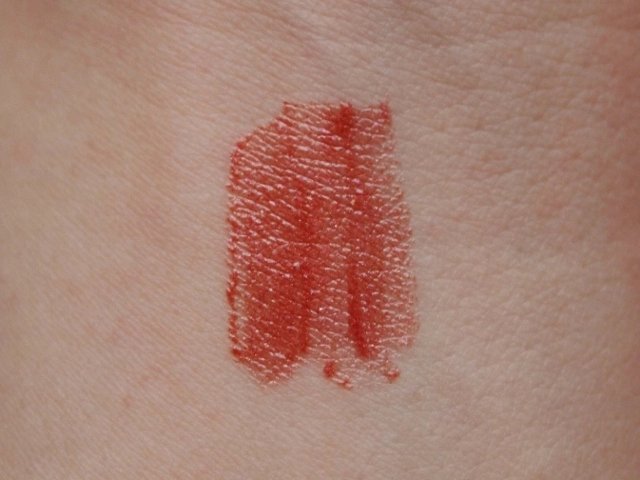 The colour I chose from the several available was 'Fancy', which in the light of the shop looked like a deep shimmery red, perfect for Autumn's berry trend.  Unfortunately, I was slightly disappointed with the colour when I first tried it, as it is a lot more orange in reality than it looks in the tube, and I'm not a fan of orange make up.  The shade is slowly growing on me though, and the gloss does have incredible shine, and the diamond-like shimmer throughout it is really pretty.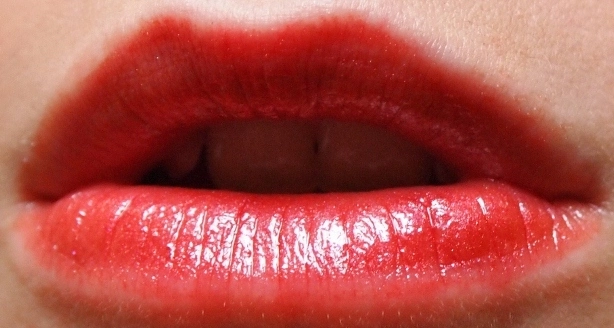 On the lips, the gloss looks nice.  The colour is strong and the shine is brilliant, but it's not breathtaking.  It's just… nice.  It's not a comfortable gloss to wear either.  As I said before, the formula is very thick, so it feels heavy and sticky on the lips, and though it feels quite moisturising, I always end up rubbing the gloss off within an hour, so I have no idea whether it actually lasts for 12 hours or not!  It does make your lips tingle slightly though, which is fairly pleasant.
Overall, this definitely isn't my favourite gloss in my collection, and I don't think I'd buy another one like it from the Sally Hansen range, even at only £1.  I noticed that the Diamond 12 Hr Lip Treatment glosses are no longer listed on the Sally Hansen website, so hopefully they've done the right thing and discontinued it, and replaced it with a better gloss.  I think I'll stick to Sally's nail products from now on!
Naomi x