Posts tagged
Babies
13
This morning I received a fun little package in the post from Naughty Kitty, who sells 'Cupcakes with a twist'.  The package contained a cupcake, but not just any cupcake… A naughty cupcake!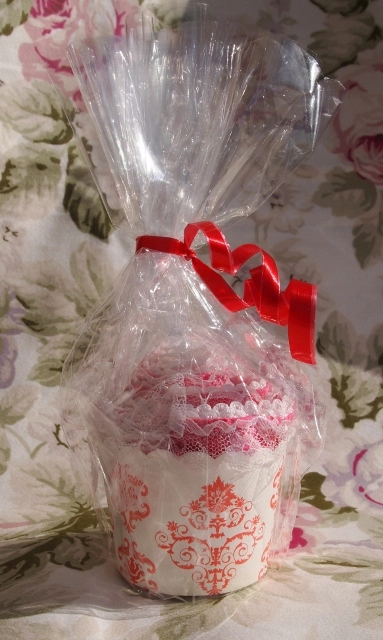 I must apologise for the quality of my photographs at this point…  I was so excited about getting into my cupcake (excuse the pun) that I was rather hasty with my photography and failed to realise that the cupcake clashed with the background, but you can still see how wonderfully the cupcakes are presented.  Mine came wrapped in clear cellophane with a red ribbon around the top, but some of Naughty Kitty's cupcakes are presented in gift boxes or wrapped in tissue paper.
After excitedly unwrapping the cellophane, this is what I found…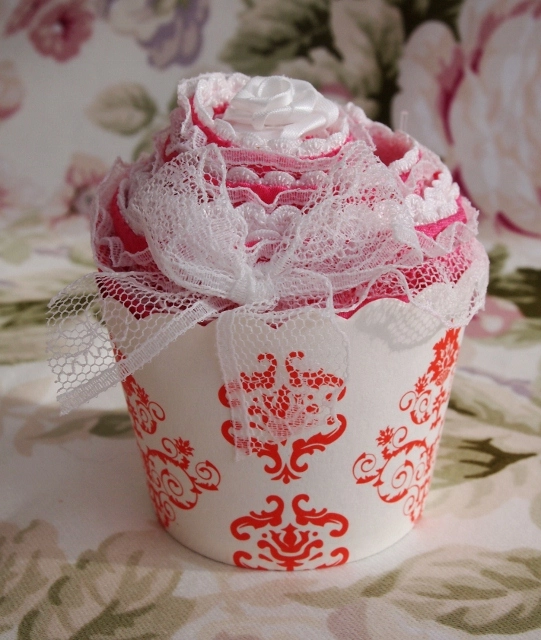 As you can see, the cupcake itself is absolutely adorable, and the presentation is lovely!  The luxurious-looking base is made from sturdy card and the 'cupcake' is actually a sexy pair of undies.  I really love the attention to detail put into the cupcake, with the frilly edge of the undies layered to look like icing, and the little silk flower on top really is the cherry on the cake.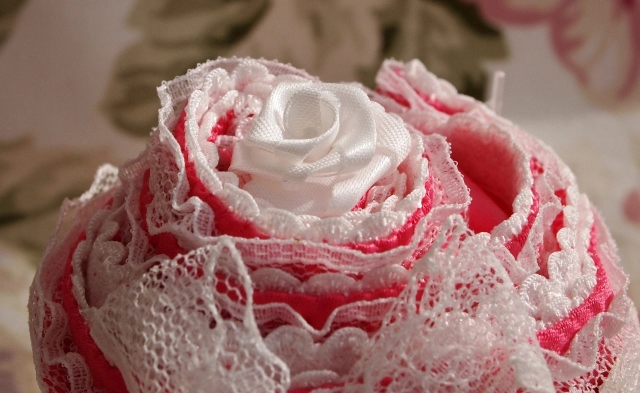 I couldn't wait to see what the undies in my cupcake looked like, and I was pleasantly surprised by the quality!  I received a frilly pink pair from Next, still with tags on, and they are very, very pretty.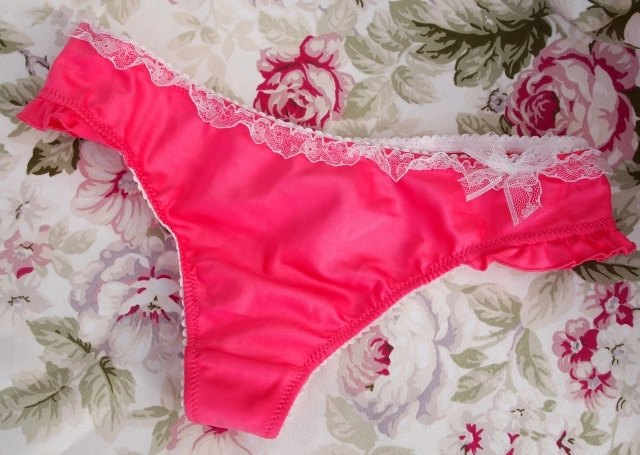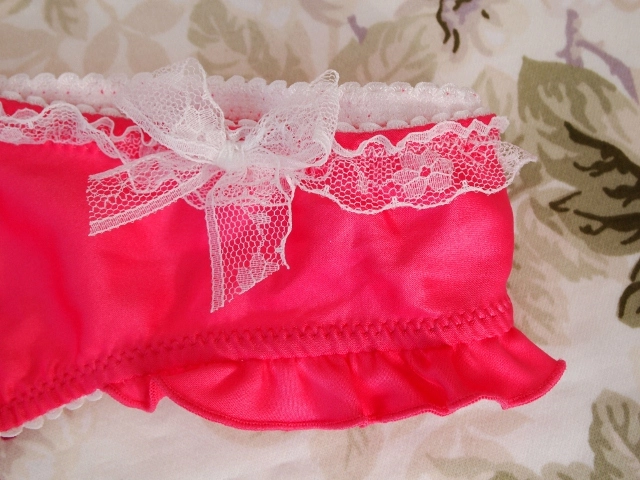 As well as lingerie cupcakes, Naughty Kitty also makes cupcakes using babywear, and all the lingerie and babywear comes in a variety of sizes, so there's something for everyone!.  As such, they would make brilliant gifts or treats for different occasions.  They would all be ideal for birthdays or christmas, the lingerie cupcakes for Hen nights and Valentine's Day, and the babywear ones would be perfect for Christenings, or as presents for new mums.
All of Naughty Kitty's cupcakes cost £5.95 each, plus postage and packaging.  The online shop is still under construction, but if you would like to buy one then visit the Naughty Kitty blog, Facebook Page or Twitter account.
Aren't they fab?
Naomi x
*I was kindly gifted this lingerie cupcake by Naughty Kitty for review purposes.  All thoughts and opinions expressed are honest and my own.*