Posts tagged
Biggley
5
Whilst browsing Twitter a few weeks ago, I noticed that an independent jewellers called Biggley were looking for bloggers to review some pieces from their new range.  As a fan of silver jewellery, which they specialise in, I jumped at the chance of applying, and was lucky enough to be chosen as one of the few bloggers to receive a piece.
Biggley are based in Glasgow, and are made up of a small team of qualified jewellers and designers, who handcraft a variety of beautiful, bespoke jewellery.  They make a wide range of pieces for women, men and children, from necklaces and bracelets, to rings and earrings, most of which is made of high quality sterling silver.
The piece I received is the D Shaped Ring from Biggley's latest collection.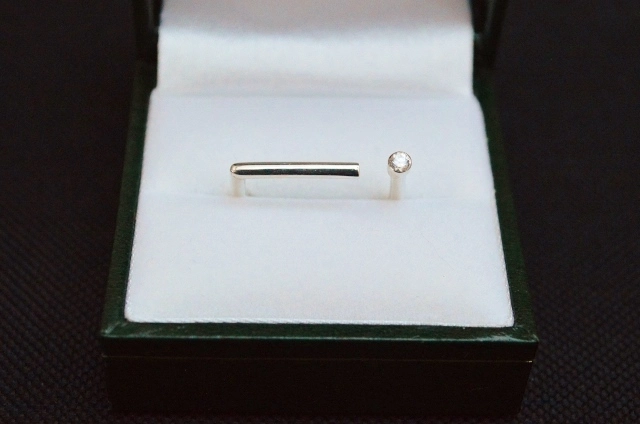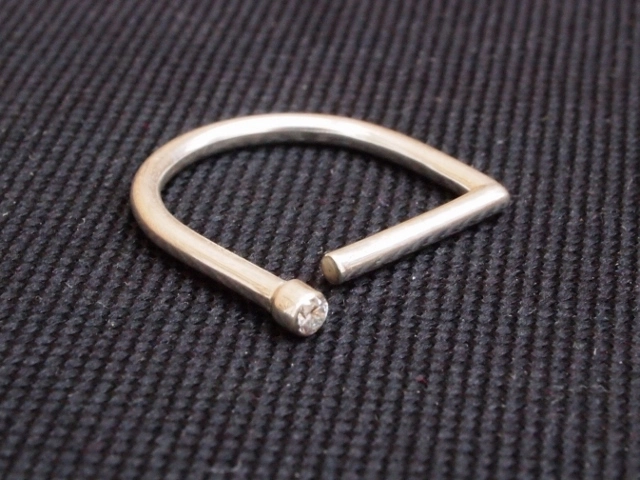 The ring is really unusual as it breaks away from the typical circular design of a ring, with a straight bar which sits across the top of the finger.  The ring is crafted from sterling silver, and is set with a single cubic zirconia stone, which has a brilliant shine to it.  As soon as I saw the ring I was really taken with how unique it is, and I think it's absolutely stunning.  Unsurprisingly, my mum does too, and she keeps asking me for it, so I keep having to hide it from her!
The ring also fits really nicely, and is an absolute pleasure to wear as it goes with any outfit, and due to its shape doesn't spin round, so feels comfortable on the finger.
Biggley's jewellery is all bespoke as every single piece is crafted by hand to a high standard, and is made to order.  This doesn't mean you have to wait a long time for your item though, as they aim to have all pieces ready to post within seven days of the order being placed.  I am genuinely impressed by just how perfect this ring is.  It's flawless, and has obviously been made with care and attention to detail, by an extremely skilled and precise jeweller.  I love it.
The D Shaped Ring costs £40, which for a quality piece which is made especially for you, is extremely affordable.  To view Biggley's current jewellery collections, click here.  You can also follow them on Twitter and Facebook, where they will soon be launching an exciting giveaway, so keep an eye out for that!
Naomi x
*This sterling silver ring was sent to me by Biggley for review purposes.  All opinions expressed are honest and my own.*