Posts tagged
Black
1
Though I have an ever-expanding collection of shoes, most of them are black, and most of them just don't cut it for every day summer wear.  As such, lately I've been on the look out for some lighter, and more sunny-weather-appropriate shoes, and the latest addition to my collection is this pair of Ciara Flatform shoes, from online women's footwear specialists Shusole.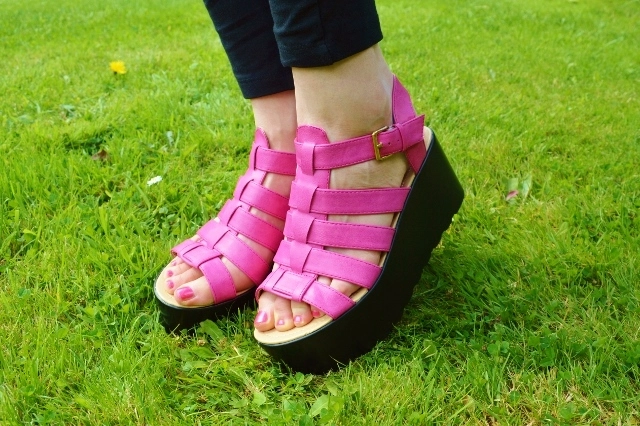 I've spotted two big trends on the highstreet this season – pastel brights and platforms – and these beauties tick both boxes.  The sandals fasten at the side with a buckle, and have a strappy design reminiscent of '90s-style jelly shoes, but with an open toe.  The platform is around 4 inches high, but despite the height they're incredibly comfortable as the sole is cushioned, and they're flat so very easy to walk in.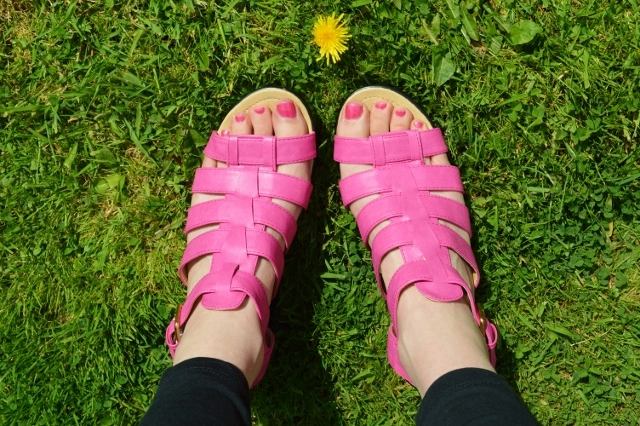 I absolutely love the colour of these shoes.  They're a gorgeous bright pink that adds a perfect pop of colour to my (mostly) black wardrobe, but the pastel element gives them a dusky hue, rather than an overwhelming fluorescence, which I prefer.  However, if pink isn't your thing, they're also available in black, white, green, orange, or yellow.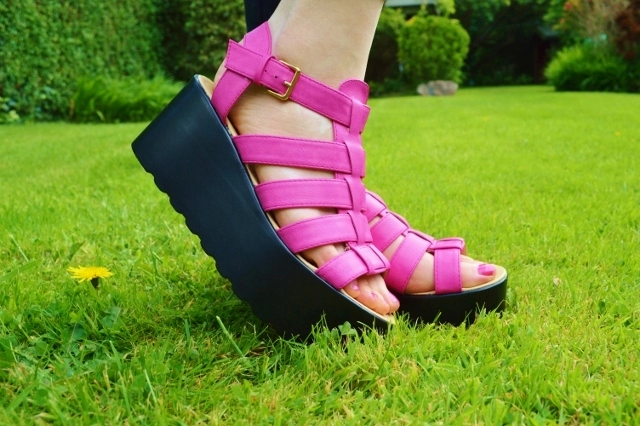 These sandals are so easy to style too.  I've paired them with leggings and a long top for a casual day look, but they also look really cute with a strappy sun dress, a skater skirt, or even skinny jeans!  I'm sure they'll be featuring in some style posts in the coming months, so keep an eye out.
These Ciara Flatform Shoes cost just £13.49, which for a good quality pair of pretty, versatile sandals is an absolute steal.  And even cheaper than Primark and suchlike too!  Check them out here.
Naomi x
*These Ciara Flatform Shoes were sent to me by Shusole for review purposes.  All opinions expressed are honest and my own.*