Posts tagged
Blusher
8
The lovely folks at Fragrance Direct recently set me a fun challenge – to create a look for Valentine's Day using make up from their site.  I was given a budget of £20.00, and could choose five items in total.  I initially planned to go for smokey eyes and vampy red lips, but as that's quite a clichéd Valentine's look, I went for something a bit different in the end.  I wanted to keep it simple, so I settled for a fresh-faced 'English Rose' look that makes the most of my pale skin, with pretty pink cheeks, lips and nails.  After all, roses are what Valentine's is all about, right?  These are the five items that I chose…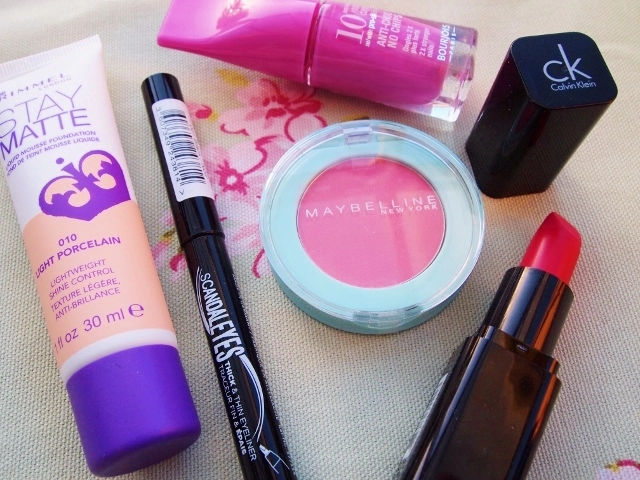 Rimmel Stay Matte Foundation in 'Light Porcelain' £5.50 / Rimmel ScandalEyes Thick Eyeliner in 'Black' £5.00 / Bourjois 10 Day Anti Choc No Chips Nail Polish in 'Shade 26′ £1.99 / Maybelline Clear Smooth Blush in 'Fresh Rose' £2.50 / Calvin Klein Delicious Luxury Creme Lipstick in 'Mesmerize' £1.99
Total: £16.98
On the high street, these products would have cost over £35.00 in total, so to get everything for under £20.00 is a massive bargain!
As was allowed, I used a few bits and pieces from my make up bag to complete the look (namely concealer, face powder, a bit of kohl eyeliner and mascara), and here is my finished look…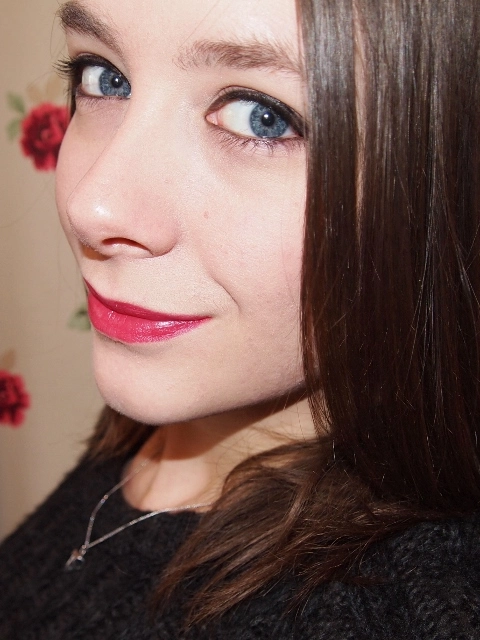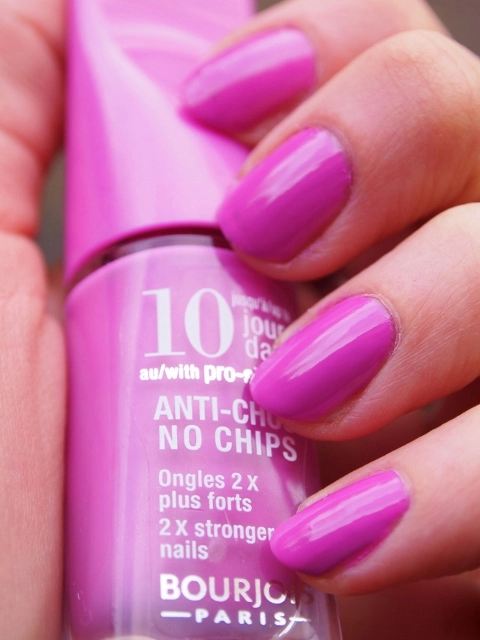 I must say, I am really impressed with the staying power of all of these products.  The lipstick stayed put through a meal and several drinks, the eyeliner didn't budge at all until I removed it, the foundation gives amazing coverage which lasts all day, as does the blusher, and the nail polish is supposed to stay chip-free for 10 days!
I'm happy with my Fragrance Direct Valentine's Look – it's subtle, but still pretty, and I think it'd be perfect for a relaxed Valentine's Day lunch.  You can check out Fragrance Direct's full range of cosmetics here.
Naomi x
*These make up items were sent to me by Fragrance Direct.  All opinions expressed are honest and my own.*
4
I've always been slightly apprehensive about wearing blusher, as I have fairly pale skin and was worried that I would end up looking like a china doll, but when I saw this MUA blusher for £1.00, I thought I might as well give it a go.  I went for a pinky shade (Shade 2) as, after trying out the testers in Superdrug, it seemed to suit my lighter skin tone better than the more golden shades.

I really liked the initial appearance of the blusher, as the MUA imprint gives it quite a classy look.  The blusher itself sits cleanly on the surface of the brush and transfers fully onto the skin, with very little waste, so you only need a little to go a long way.  The blusher looks very natural on the skin, as it isn't too heavily pigmented, so blends in naturally rather than just leaving an uncouth bold coloured streak!

This isn't the best swatch photo in the world as my camera battery is low, but you can tell from the picture that the colour is quite delicate, which is great for every day wear.  I've had this on all morning and all afternoon so far, and it still looks lovely and fresh, so this product definitely has lasting power!
I'm very happy with this blusher and am looking forward to wearing it more and adapting it to suit different looks.  The pinky hues and subtle shimmer are perfect for Spring, and for just £1.00 it's an absolute steal as it is excellent quality.  I just wish more MUA products had proper names as they definitely deserve them

Which shade of MUA blusher is your favourite?
Naomi x
1
As I hadn't been shopping for a few weeks, this morning I decided to head into town and treat myself to some new beauty products.  I went straight to Superdrug as it has been my intention for a while to try some more MUA products, after being impressed by their Nail Varnish (my  review of which can be found here).  This is what I came out with…

From Left to Right:
MUA Eye Shadow – Shade 9 Pearl (£1.00).
MUA 3 in 1 Extreme Contour Angled Shadow Liner – Shade 8 Gun Metal (£1.50).
MUA 3 in 1 Extreme Contour Eye Pen – Black (£1.50).
MUA 3 in 1 Extreme Contour Angled Shadow Liner – Shade 6 Smoked Plum (£1.50).
MUA Extreme Felt Eyeliner – Black (£2.00).
Barry M Nail Paint – 303 Bright Purple (£2.99).
Bottom:
MUA Blusher – Shade 2 (£1.00).
And here are some close-ups…




Superdrug are currently running an offer to get a FREE MUA 3 in 1 Liner with any MUA item purchased, hence why I have three!  The offer runs until the 14th of February, so take advantage whilst you still can.  I'm planning on nipping back into Superdrug to get some more at some point, as there are seven shades available!
Over the next few days, I am going to review each of my new items individually, starting with the Barry M nail paint tomorrow which I can't wait to try!  Make sure you come back to see what I have to say.  Or why not subscribe/follow my blog so my posts come straight to your inbox?  Just click on the 'follow' link to the right of the page.
Also, coming this evening, a review of Avon's Planet Spa bath and massage oil.
Naomi x