Posts tagged
Boxes
1
This weekend is a big weekend for Charles and I, as we are moving into our first home together!  As soon as we both started our new jobs, we started looking for a house to rent, and luckily we found the ideal one really quickly.  It's a gorgeous three bedroom terrace, with a lovely little yard, and it's nice and bright inside which I love.  It also has a brand spanking new kitchen which I'm incredibly pleased about.
The only downside of moving house is the packing.  As I'm sure you all know, it is VERY time consuming, hence my lack of posting over the last couple of weeks.  I've already moved so much stuff out of my room, but it looks worse than it did before… What's that all about?!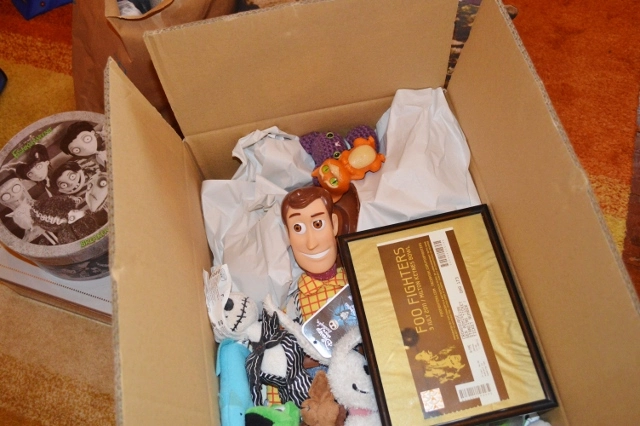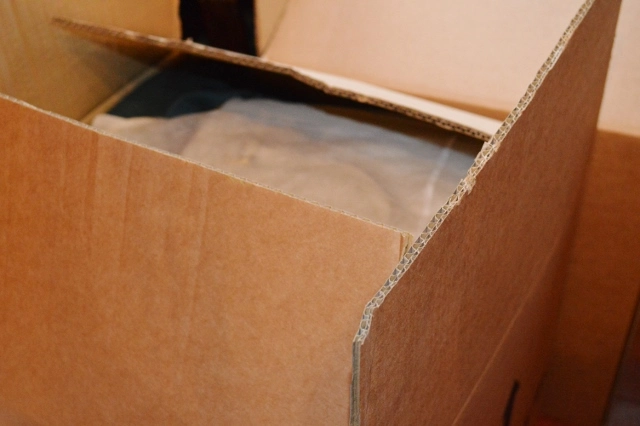 One thing that has made packing easier, though, is the help I've been given from Eco Movers!  They kindly donated one of their packing materials kits for me to use during the move, containing eight medium boxes, ten large boxes, a roll of tape, and one hundred sheets of white packing paper.  They also included a sheet of moving tips, which has also been useful!  The boxes are a good size, and I've mostly been using them for shoes, bags and ornaments so far.  They can also be used over and over again if you open them carefully, which saves a lot of money in the long run.
We got a lot done today, and we're hoping to have everything in the house and organised by next weekend. Exciting times! Check back soon for more house related updates.
Naomi x
*This packing materials kit was sent to me by Eco Movers for review purposes. All opinions expressed are honest and my own.*
0
It's been a while since I last posted anything lifestyle related, so I thought I'd do something a little bit different today and talk about food storage!  Not the most interesting topic I know, but I've been getting very bored lately with taking the same old things to work every day for lunch, and I think a new lunch box could be the answer.  I was recently browsing the Kleeneze website and noticed that they had some fun looking containers for sale, and they've inspired me to scrap the sandwiches and start taking healthier, more exciting food to work with me.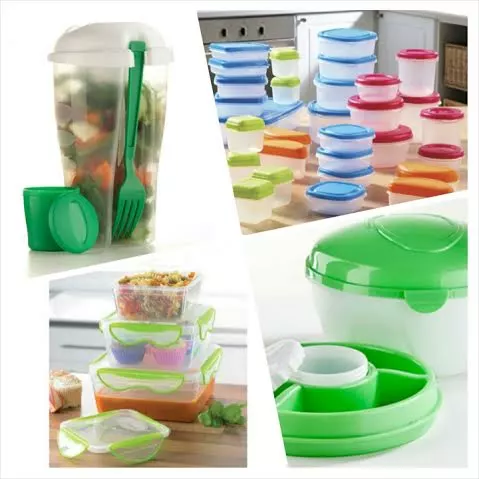 Snacks To Go £4.99 / Food Storage Set £19.99 / Fresh Food Storage Boxes £14.99 / Keep Cool Food Store £6.99
The Snacks To Go tub and the Keep Cool Food Store are what really got me thinking.  Both would be perfect for taking salads for lunch, as they both come with a little pot for salad dressing, and the Snacks To Go even has a fork which slots in the side!  The Keep Cool Food Store also has a freezable lid so your food can stay fresh.  As a vegetarian I have had a lot of practice making salads more appetising, and the idea of having feta and olive, or roast vegetable salads for lunch instead of a boring cheese roll is really rather nice.
The Food Storage Sets may look like normal plastic containers, but the different sized boxes are what I find appealing.  I love the idea of having a box within a box filled with fun little treats, almost like Japanese Bento boxes.  The small ones are perfect for dried fruit, nuts, chocolate chips, or even dips, the medium ones for veggies and crackers, cookies and cakes, and the bigger ones for pasta salads and suchlike.  Yum!
You can check out Kleeneze's full range of food storage here.
Naomi x
*This post is a collaboration.*
0
Good news, beauty fans!  BeTrousse are currently having a January sale and ALL of their Beauty Kits are selling for just £9 each!!  That includes the Christmas Beauty Box, Pretty Beauty, Summer Break, The Must Haves, Organic & Natural Beauty and Spring Beauty.  Every box is packed full of full-size products (not a sample in sight!), so at £9 you really are getting an absolute bargain.  In fact, my favourite box is the Pretty Beauty Box which contains NINE full-size items, working out at just £1 each with this offer – amazing, right?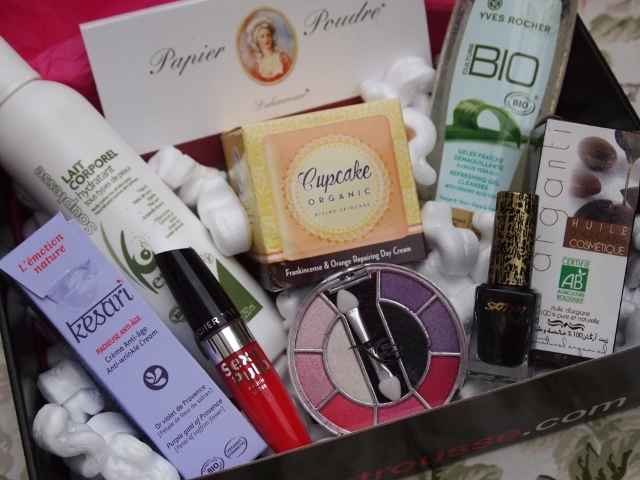 If you want to know more about each box before you decide to buy, here is what I thought of each one (except for the Spring Beauty box, which I didn't receive)…
To take advantage of this incredible saving, you can view the full selection of beauty kits here.  Fingers crossed they'll be launching some new, exciting kits in 2013!
Naomi x