Posts tagged
Bracelets
6
Happy Easter everyone!  I hope you're all enjoying the bank holiday.  Yesterday was my friend's birthday, and to celebrate a small group of us went for a Mexican meal before going to one of my favourite bars in town.  For some reason I struggled to find something to wear, so I decided to keep it simple with smokey eyes, nude lips, monochrome stripes, a few stackable bracelets and one of my favourite necklaces that I don't wear often enough.  Considering it was a last minute job, I was pretty pleased with last night's look, and here it is…
Face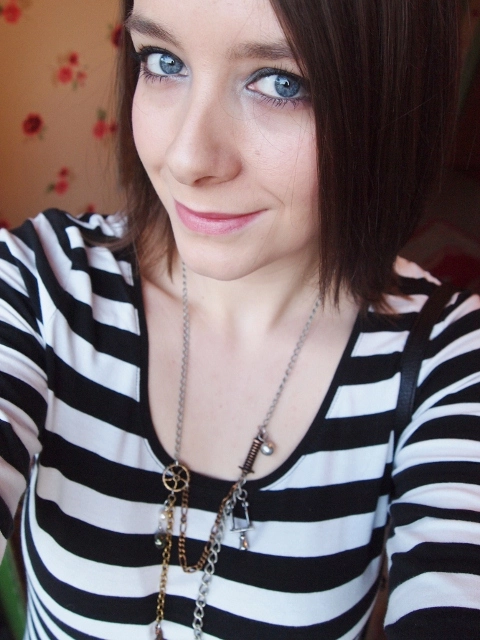 Products Used:
Inikia Organic Certified Liquid Foundation in Cream
Colortrend Perfect and Hide Concealer in Light
MUA Matte Perfect Loose Powder
17 Smokey Eye Palette
Models Own Kohl Eyeliner in Black
MUA Pro Gel Eyeliner in Underground
Avon SuperMagnify Mascara in Black
Lipstick Queen Saint Sheer Lipstick in Bright Natural
Outfit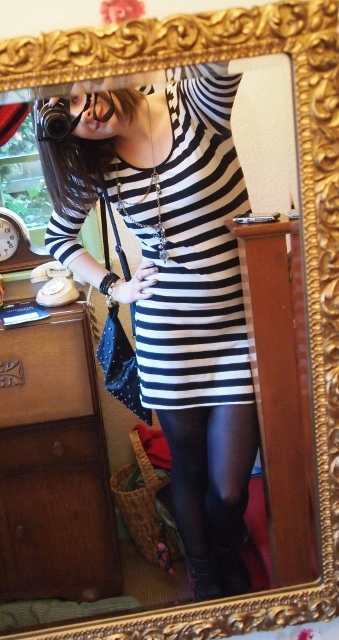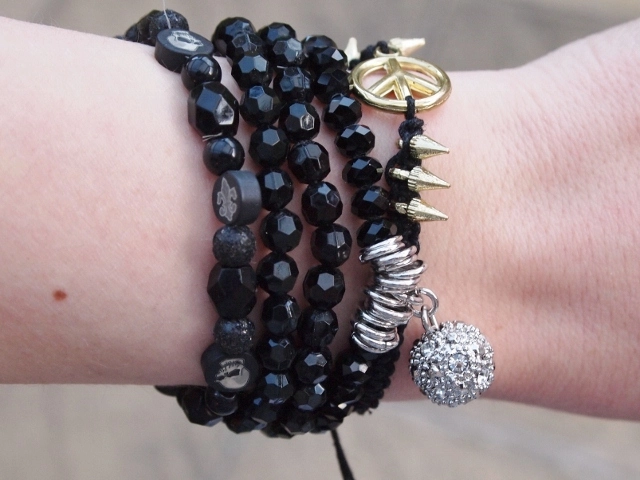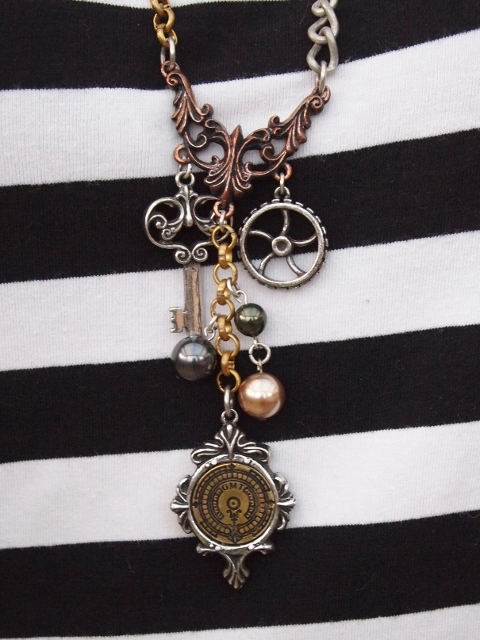 Dress, Tights, Bag – Primark
Boots – Deichmann
Necklace – Alchemy
Bracelets – Thrifted, Primark, Celliana
What did you do with your Easter weekend?
Naomi x
5
I was recently browsing the summer sales and noticed that there were a lot of fine cord beaded bracelets around.  I thought they were very cute and subtle, but I couldn't justify spending money on what was essentially just a piece of string and a single bead.  So, being the thrifty girl that I am, I decided to make my own!  Under my bed I have a big box of craft stuff, so today I dug out some cord and a few beads and got making.  As I went along, I took some photos so I could put together this little tutorial for you all

  Each one only takes a few minutes to make so you really don't need to set aside much time to try this out.
All you will need to make your simple cord bead bracelet is: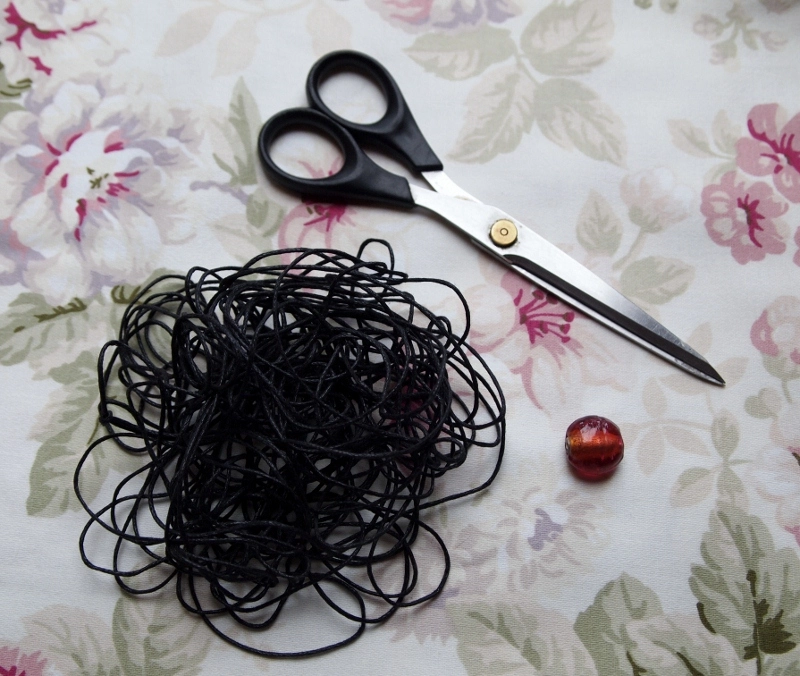 Leather Cord
Scissors
A Pretty Bead
And this is how you do it!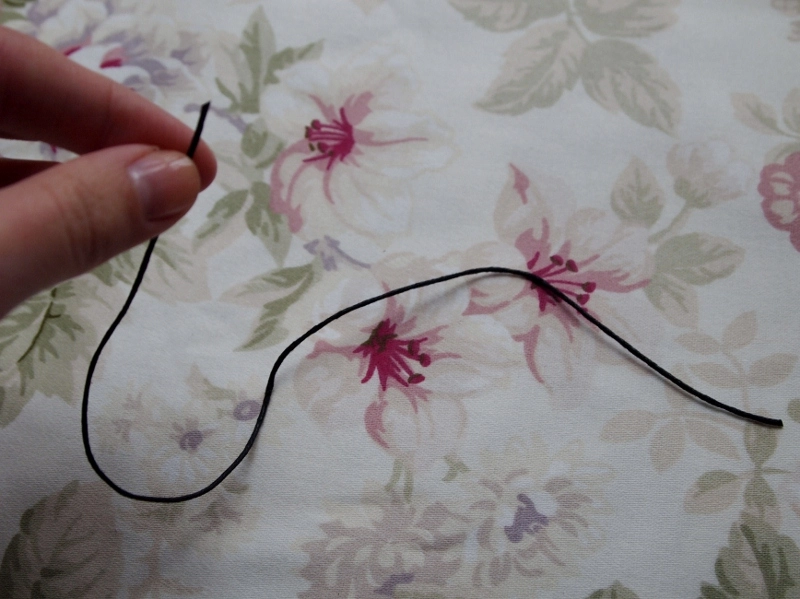 1.  Cut a length of cord which is a few inches longer than the circumference of your wrist.  It needs to be quite long so you can tie knots later on!  Any excess can be snipped off if needs be, so try not to make it too short.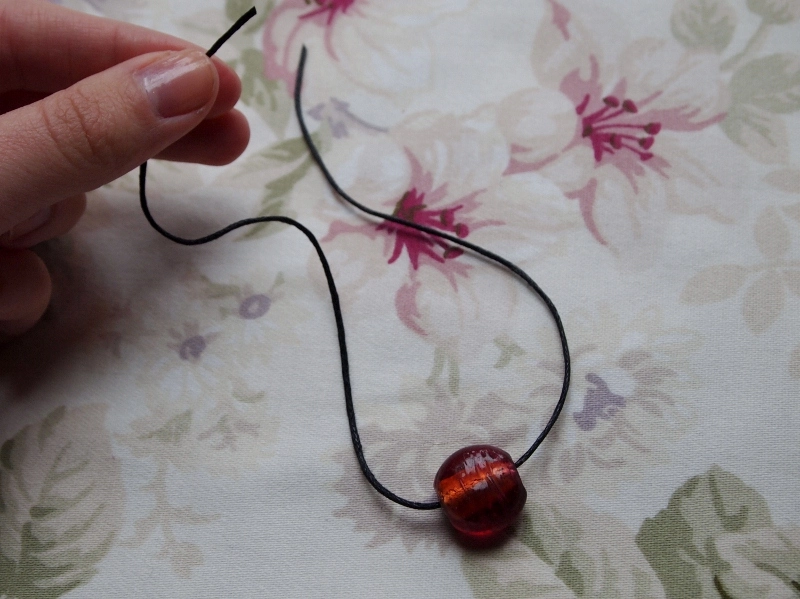 2.  Thread your bead onto the cord, making sure that it's in the centre.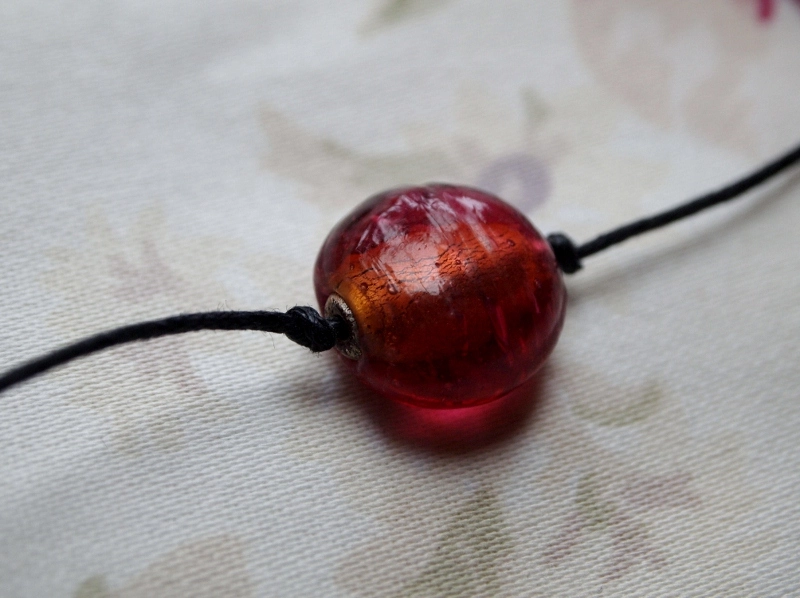 3.  Tie a tight knot either side of the bead to keep it in place.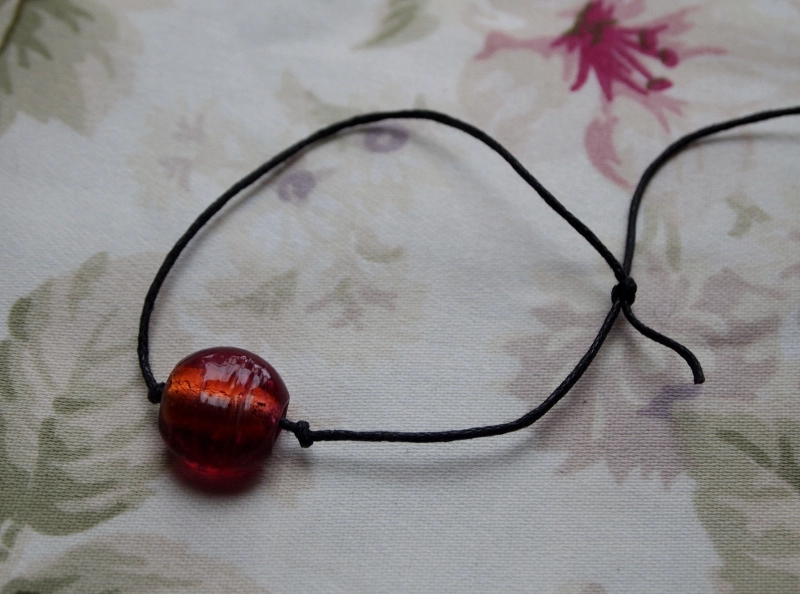 4.  This is probably the most fiddly bit… Tie one side of the cord around the other side of the cord to create a sliding knot.  It's difficult to explain how to tie a sliding knot so if you don't know how to do it, there's a simple guide here.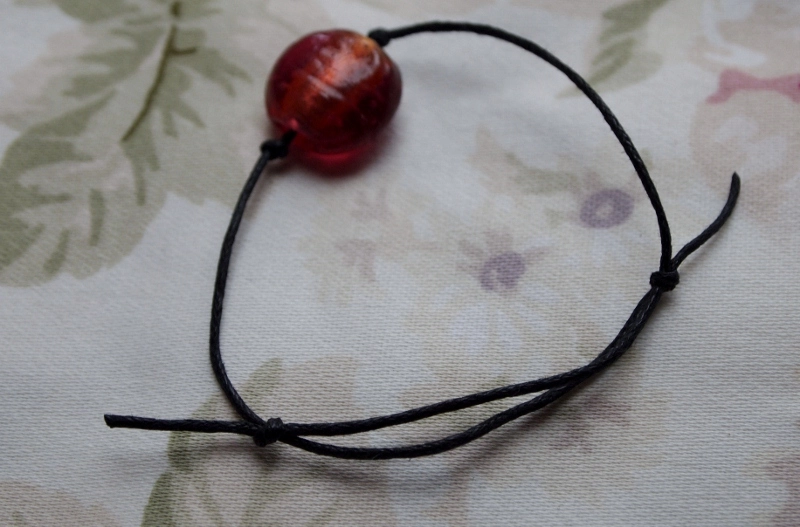 5.  Do the same on the other side.  The sliding knots will make it easy to make the bracelet tighter or looser.
And that's it – once you've trimmed it down you're finished!  I made several bracelets using different glass coloured beads so I can wear them stacked together.  And here they are…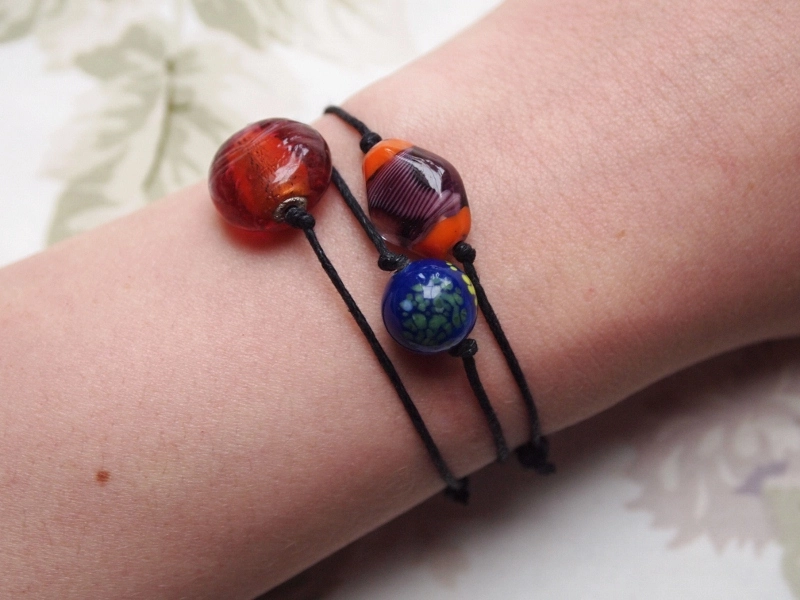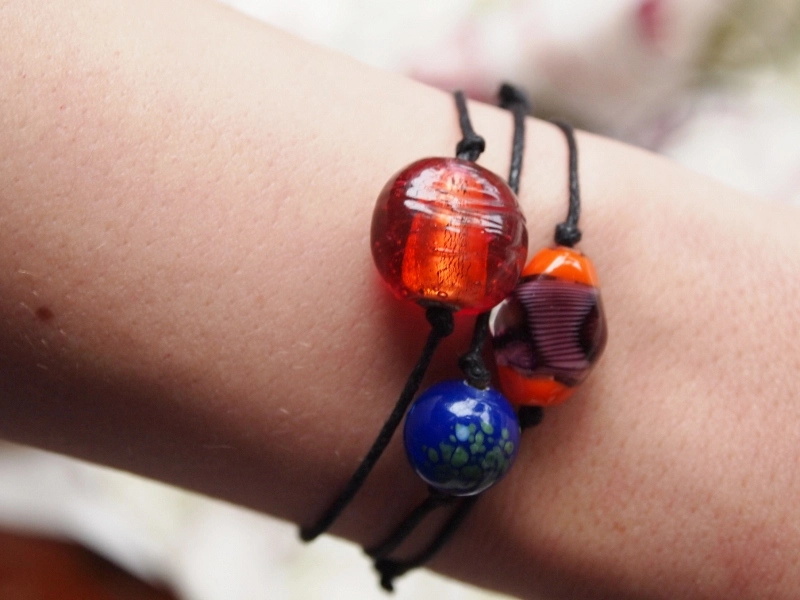 What do you think?  I hope you like them!  I'd love to see a photo if you decide to try this out.
Happy crafting

Naomi x