Posts tagged
Clear
6
After years of sticking with simple black and pink packaging, Avon have just had a complete overhaul of their Colortrend range.  The old lipsticks, glosses, eyeshadows and nail enamels have been scrapped and replaced with a bigger and brighter selection of shades, and everything else has also been spruced up with a fresh look.  I received a few items from the new range with my last Avon order, and this is what they look like…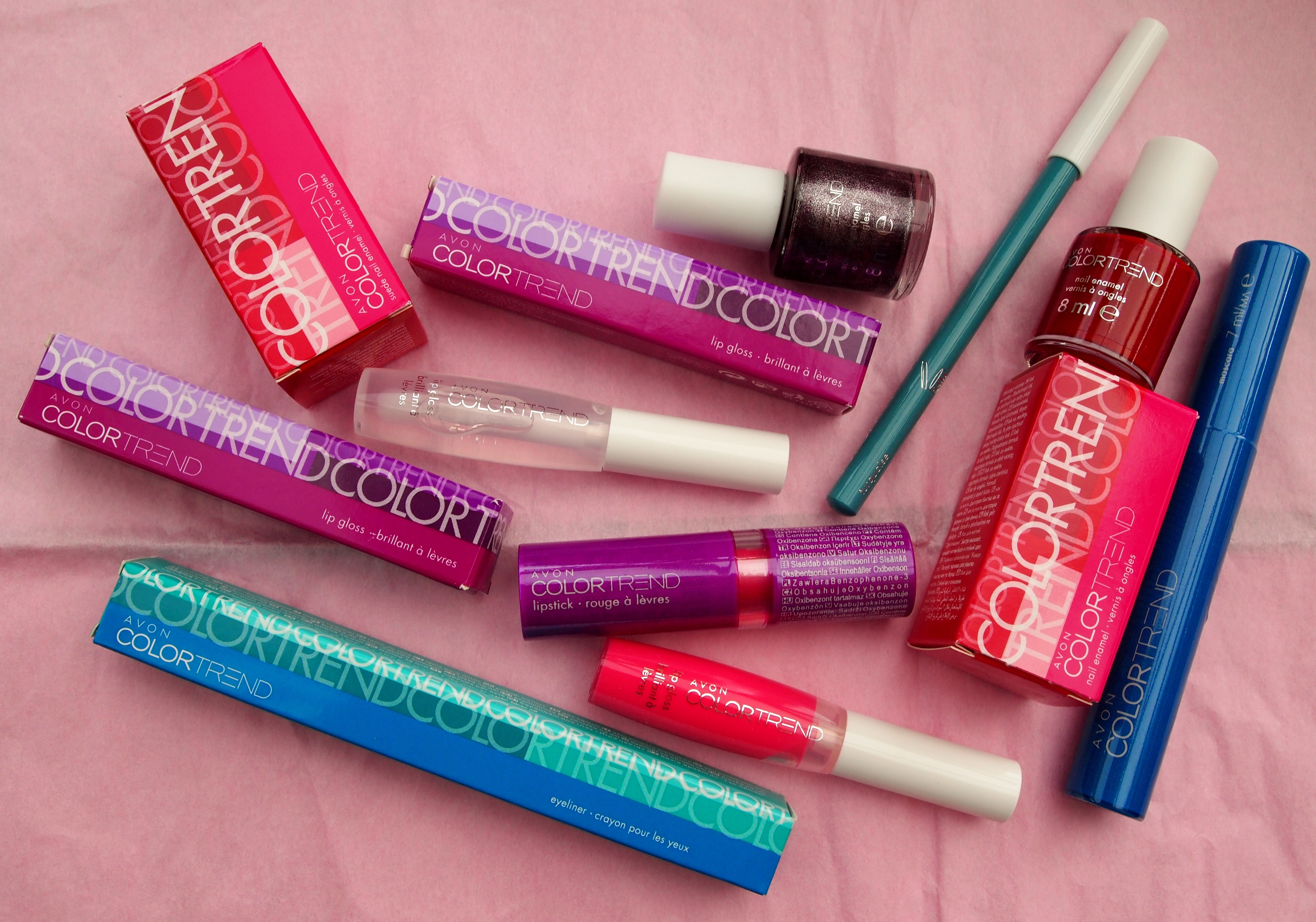 Pictured above, in no particular order, you can see:
Color Me Pretty Suede Effect Nail Enamel in 'Soft Violet'
Color Me Pretty Nail Enamel in 'Velour'
Pencil Play Eyeliner in 'Turquoise'
Plump Out Mascara in 'Black'
Read My Lips Lip Gloss in 'Clear'
Read My Lips Lip Gloss in 'Fluorescent Pink'
Kiss 'n' Go Lipstick in 'Doll Pink'
Now, I'll be the first to admit that I'm not a fan of white plastic products.  White iPhones, white Wii consoles, white kitchen equipment all look slightly tacky in my eyes, so at first I wasn't best pleased to see that Avon had replaced the traditional Colortrend black with white.  However, when I saw the boxes and wrappers that everything came in, I changed my mind slightly.  I love the colours, shapes and fonts that have been used, and I think they offset the white nicely so you hardly even notice it in the end.  The Colortrend range is aimed at younger Avon users, and I definitely think the new look gives the products a more young, lighthearted and fun image than they had before, so in that respect the overhaul has been successful!
But what about the products themselves?  Have they been improved?  Well, I haven't yet tried a lot of them (some of the items pictured above were for my customers) so I can't comment on everything, but I have tried the Suede Effect Nail Enamel and Read My Lips Lip Gloss, so I will now give my thoughts on those…
Color Me Pretty Suede Effect Nail Enamel in 'Soft Violet' (RRP £3)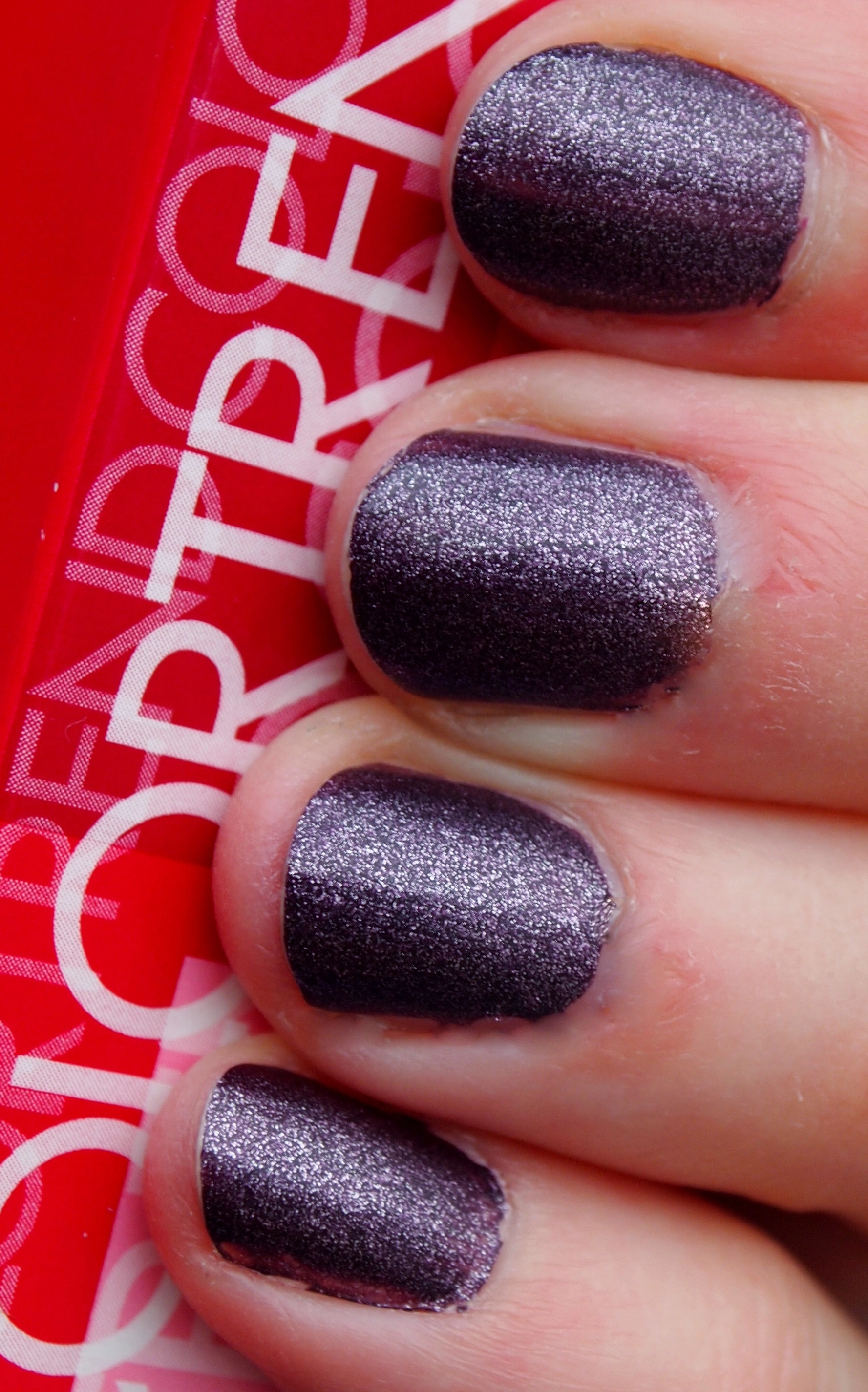 'Soft Violet' is a rich purple with a silver shimmer running through it.  It is also matte, which combined with the shimmer gives it that 'suede' look, as does the fact that it feels almost soft to the touch!  I really like the colour and it is very different to Avon's other purple matte varnish, which is good as I find it quite annoying when a company have two very similar shades!
The consistency of the varnish is excellent, and a definite improvement on the old, runny Colortrend varnishes.  It sits comfortably in the middle of thick and thin so it applies smoothly, with no streaks, and you can achieve an opaque look in just two coats, instead of the three or four it took before.
The only thing I was disappointed with was how long the varnish lasts.  Because it is matte, I couldn't apply a top coat as all of my top coats are glossy, so it chipped within a day on several nails, and the ends showed wear very quickly.
Despite the chipping, I am in love with this nail varnish.  It's a breath of fresh air within the previously rather basic Colortrend nail enamel collection, and it is much better quality than I was expecting too.  There are two other suede nail enamels available (a blue and a pink), and twelve other glossy nail enamels, including two 'morph' colours which look a bit like Models Own Beetljuice range.  Now I know how good the formula is, I will definitely be getting some more!  Starting with 'Fuschia Feel' and 'Vixen'.
Read My Lips Lip Gloss in 'Clear' (RRP £3.75)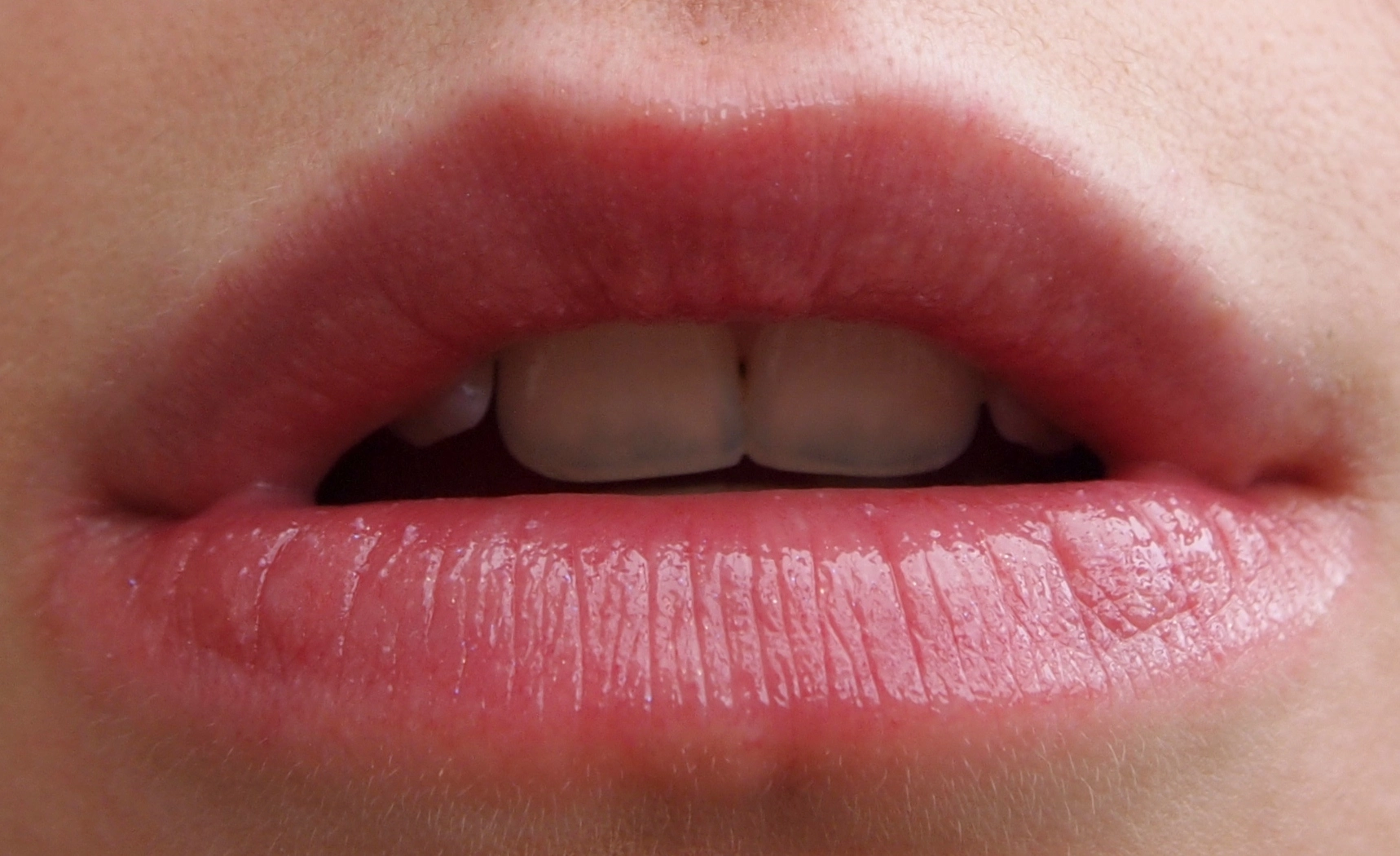 On its own.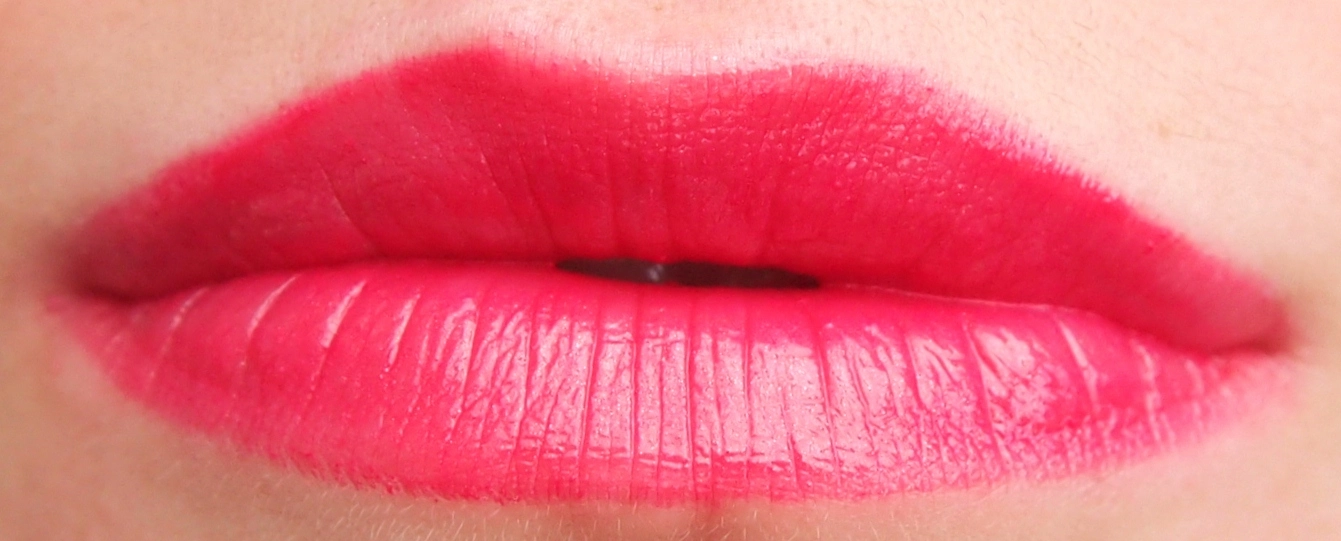 Over lipstick.
Whilst browsing the last Avon brochure I realised that (shock horror) I didn't actually own a clear lip gloss!  That needed fixing pronto, so I ordered this one as it was on offer for only 99p.  When I first opened the tube I thought the gloss smelt a bit funny and it put me off a little.  I made my mum sniff it and she liked the smell, so I guess that one's just down to personal taste.  The gloss applies quite thickly, but it isn't too sticky which makes up for it, and gives a nice shine to naked lips.  As you can see, I also applied it over matte lipstick and it really made my lips stand out.  It made the lipstick stay on a LOT longer than it does without gloss, which I wasn't expecting so was an added bonus!
Overall, despite my initial reservations with the change of packaging, I am glad that Avon have given the Colortrend range a new lease of life.  I was getting a bit bored of seeing the same few shades over and over again, so the new products have come as a breath of fresh air for me.  The shades are bold and exciting and I can't wait to see and try more of them!
Will you be trying any of the new Colortrend products?  If you fancy a browse of the new range, you can visit my Personal Online Brochure here.  You can even place an order with me if you feel inclined to do so!  Colortrend products are currently 2 for £4, so you can really grab a bargain right now

Naomi x
0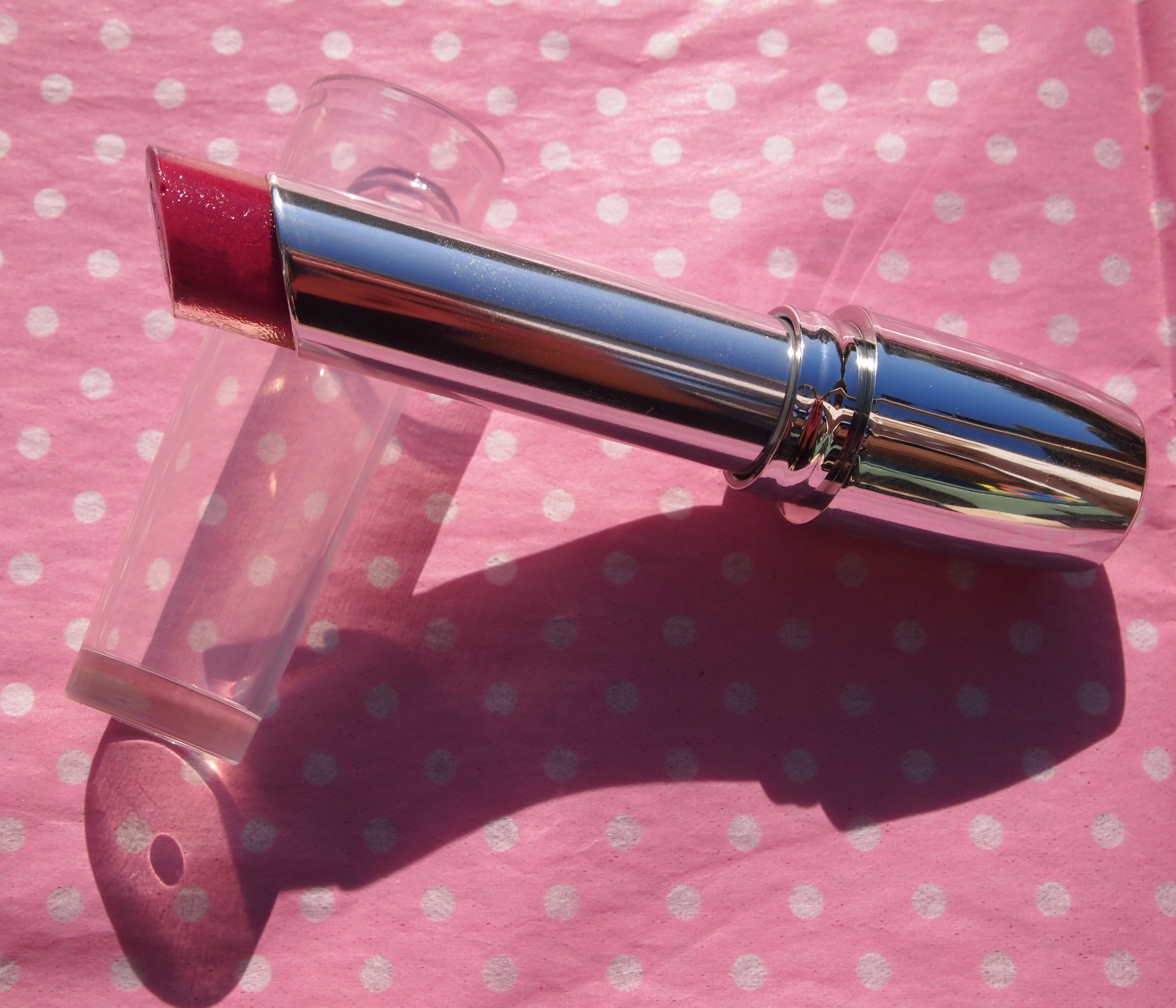 This morning I excitedly received my Avon delivery, and in amongst the brochures and items for my customers was the thing I had been waiting for… my new Shine Attract Lipstick in 'Orchid'! Most Avon lipsticks come in simple black packaging, but the Shine Attract Lipsticks have appealing silver casing, and are slightly less bulky.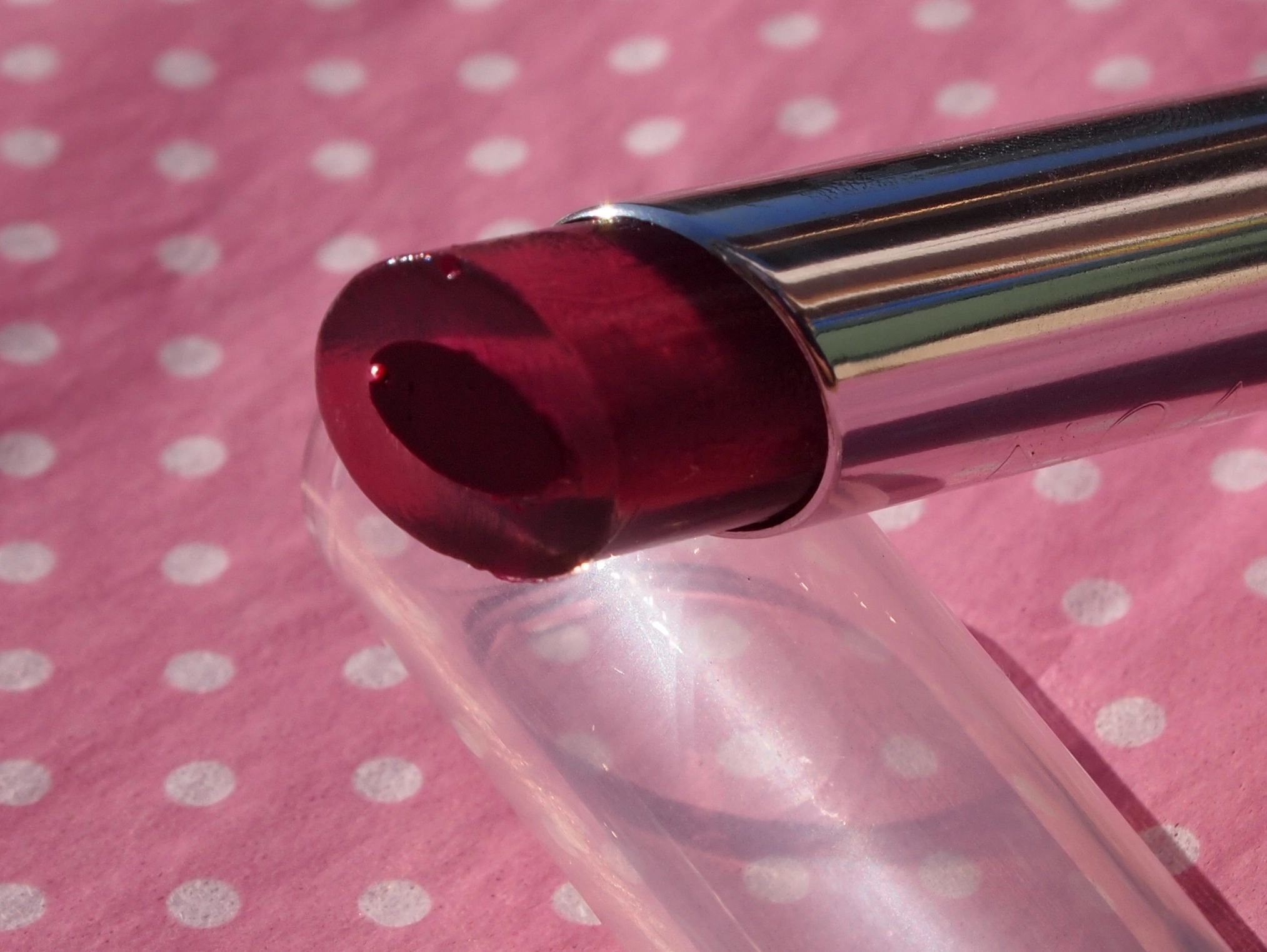 What's special about the Shine Attract Lipstick range is that they consist of a column of 'lustrous colour' which is surrounded by a clear 'hydrating gel'.  The lipstick applies fantastically smoothly because of the gel, and the gel and the colour blend well to create, as Avon puts it, bold 'colour that lets you shine'.
I was initially really impressed by the moisturisation that Shine Attract provides, but I found that after eating my lunch the gel had completely worn off, leaving somewhat dry, slightly faded colour.  I reapplied the lipstick, and it lasted for a couple of hours before I had to use lip balm over the top of it to reintroduce some 'shine' and moisture, but the colour still remained fairly strong.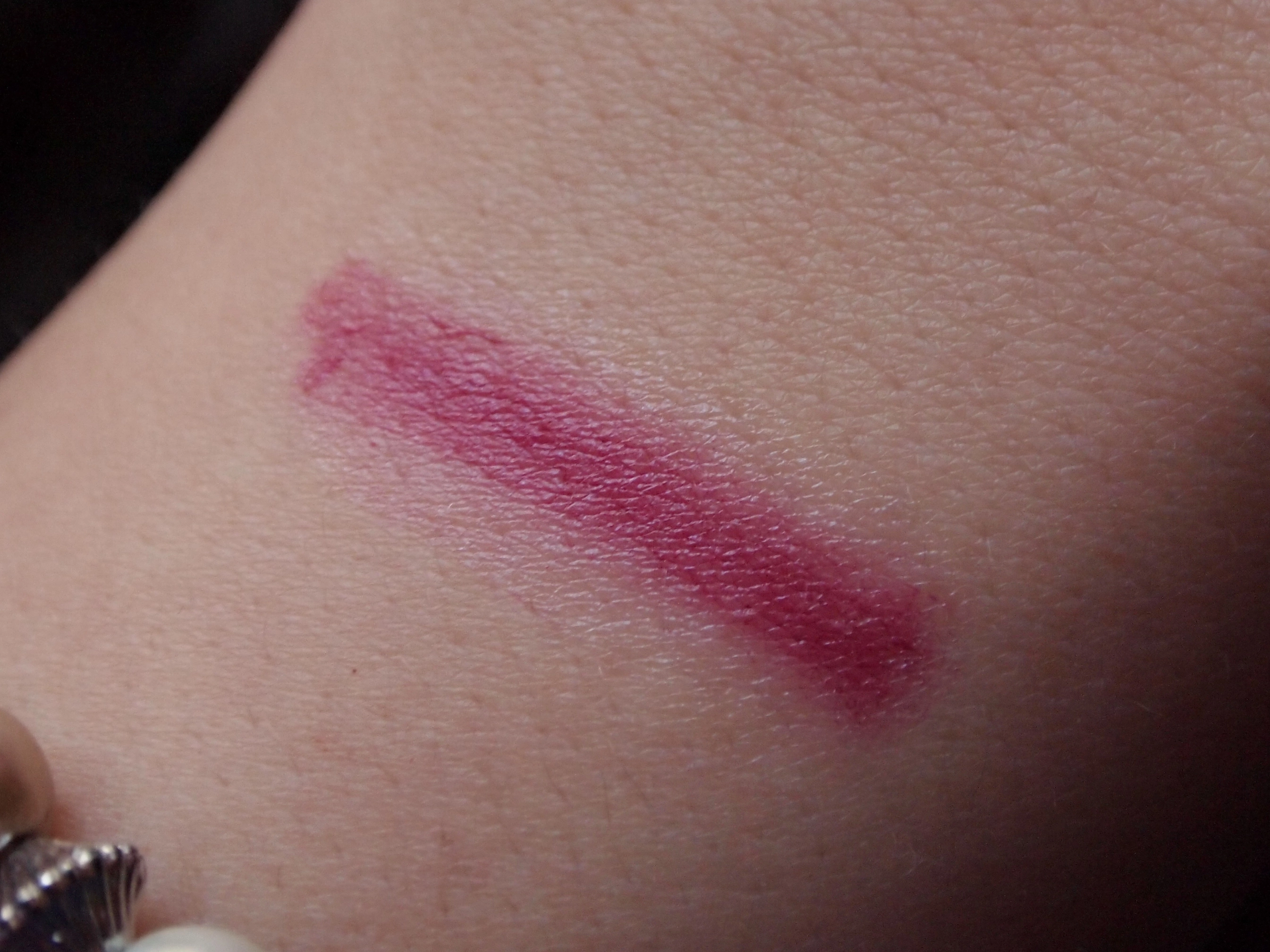 On a better note, I absolutely adore the colour of this 'Orchid' Shine Attract Lipstick.  As you can see in my swatches, it looked slightly darker on my skin than it did on my lips, where it looked a slightly pinker shade of purple, but it really is stunning.  It has a similar hue to Avon's Ultra Colour Rich Moisture Seduction Lipstick in 'Plum Gorgeous', which is my usual go to lipstick, but after trying this shade it might now have some competition!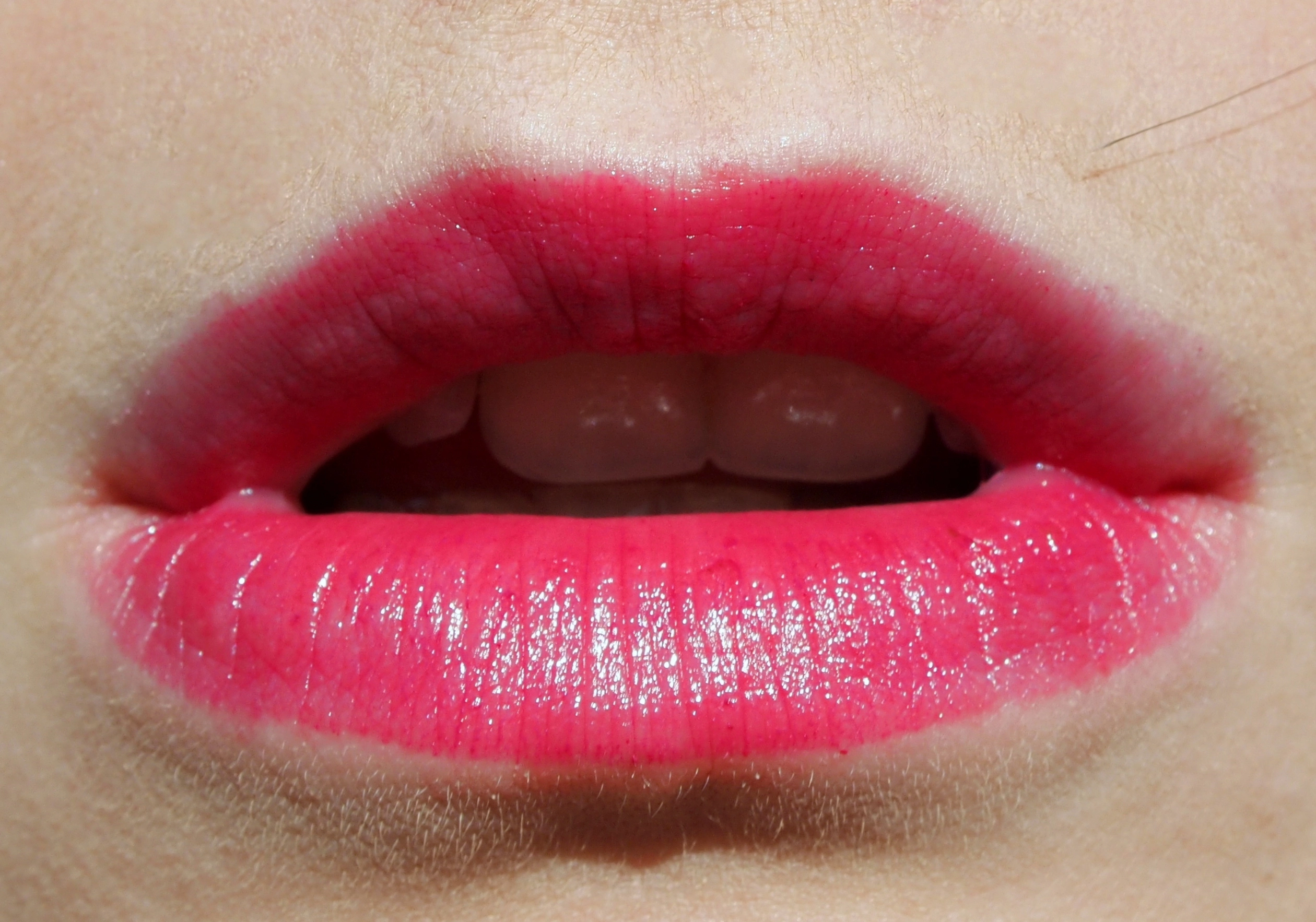 Overall, I am quite pleased with this lipstick as it feels lovely on the lips (until the gel rubs off), blends nicely and has a vibrant colour to it.  There are ten shades in the range in total, including pinks, reds, bronzes and purples, and they cost £8.50 each at full brochure price.  I definitely want to try 'Passionate Red', 'Happy Pink' and 'Cherry Pie' in the future!
If you would like to order a Shine Attract Lipstick, click on the 'Order Avon From Me' page to find out how.
Which Shine Attract Shades have you tried?
Naomi x