Posts tagged
Dainty Doll
20
Last month I came across a great little website called Fragrance Direct, which sells beauty products from a wide range of well-known brands at bargain prices.  There was a lot of hype on Twitter about the website as they were (and still are) selling Dainty Doll make up for just a couple of pounds each, and since I'd been eyeing the brand up for a while I took the plunge and ordered a few products.  I posted about my Fragrance Direct haul at the time, and as promised here is my first review from the haul, featuring Dainty Doll lipstick in 001 Couture!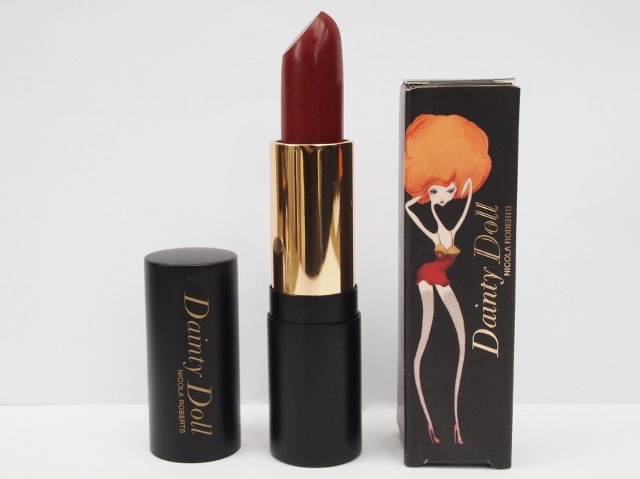 Dainty Doll is the make up brand of Nicola Roberts from Girls Aloud, and was specially developed to suit those with fair skin tones.  As a pale and proud girl myself, I am very pleased to have finally discovered a brand created to enhance my natural colouring, and the quality does not disappoint (I have also tried two blushers and a concealer, which I will review at a later date).  All Dainty Doll products come packaged in distinctive black packaging with gold font, emblazoned with a sassy red-head, and the lipstick has a nice weight to it which makes it feel that little bit more expensive.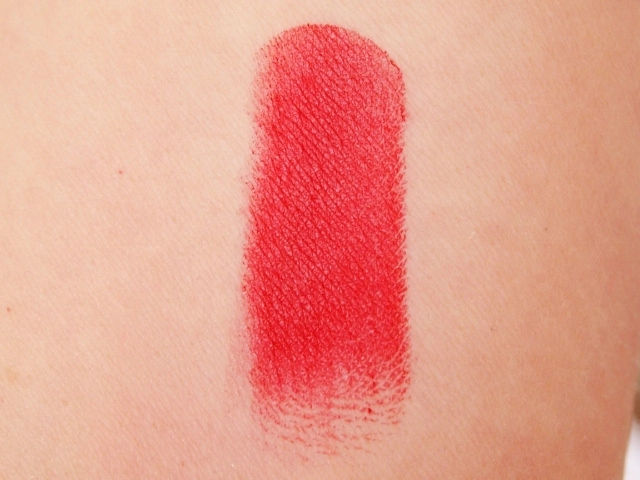 Couture is a dark berry red with a slight glossy finish, which has a real vintage feel to it.  Berry shades were perhaps more suited to the Autumn/Winter 2012 look, but I don't think there's anything wrong with pulling out a classic red at any time of the year!  This has been my go-to colour for the last few weeks, and whether with jeans and a jumper or a pretty dress, it goes with anything.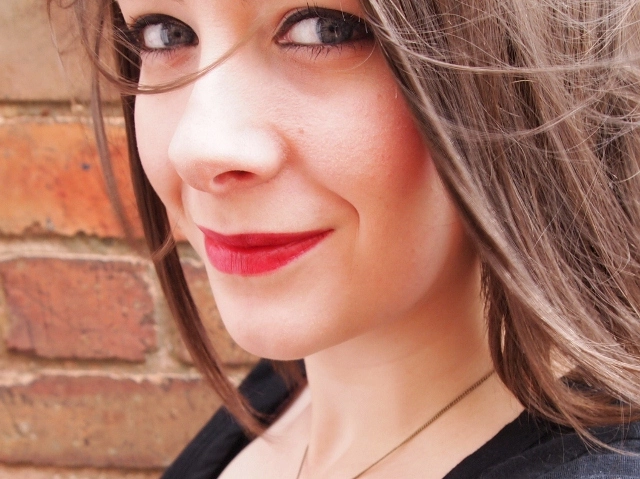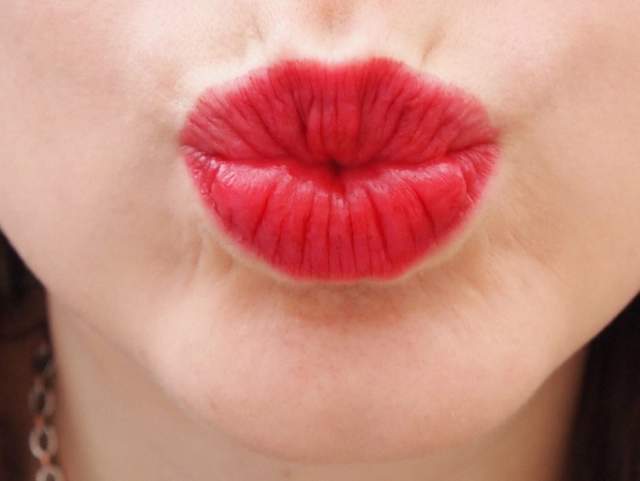 The lipstick has a creamy consistency which makes for effortless application, and it feels delicately moisturising and not at all drying.  However, I do find that it shows up any imperfections on dry lips, so it's probably best to use a lip scrub or a lip balm before applying the lipstick.  Other than that, I have had no issues with Couture, and it stays put without bleeding or smudging.  It also lasts well, and tends to look exactly the same after lunch as it does in the morning, which is quite impressive!  It does fade a little in the afternoon though and needs touching up, but it fades evenly so at least it doesn't look ridiculous.
Overall, this is a fab little lipstick which is versatile, great quality and downright gorgeous.  Dainty Doll lipsticks have an RRP of £12.50, but Couture cost me just £1.99 which is a brilliant saving by anyone's standards!  I would happily pay a lot more than £1.99 for this, so needless to say I am very happy with his little gem.  You can view Fragrance Direct's full range of Dainty Doll products here.  Their website gets restocked every few days from what I can see, so it's best to keep checking back to see what they have!
What do you think of this shade?
Naomi x
20
There has been a big buzz on Twitter lately about Fragrance Direct, mainly because they have been selling a wide range of Dainty Doll make up for just a couple of pounds each.  Dainty Doll is a brand that I've been wanting to try for a while as it is formulated for people like myself who have fair complexions, so when I heard the bargainous news I went straight to the website to place an order.  I soon discovered that Fragrance Direct stock a LOT of other brands at incredibly discounted prices, and I ended up ordering a couple of other things too.
I plan on reviewing everything I purchased from Fragrance Direct in the coming weeks, but for now I thought I would show you my collective haul.  The website is restocked almost every day, and also runs out of products just as quickly, so I ended up placing three separate orders in order to get hold of everything I wanted.  It did mean I had to pay three lots of postage, but postage is only £1.99 and I split it with my mum and sister as they ordered a few things too, so everything still works out dirt cheap.
Here is what I received in my first two orders… (The third hasn't arrived yet, but it only consists of two Essie nail varnishes so I'll add them at a later date).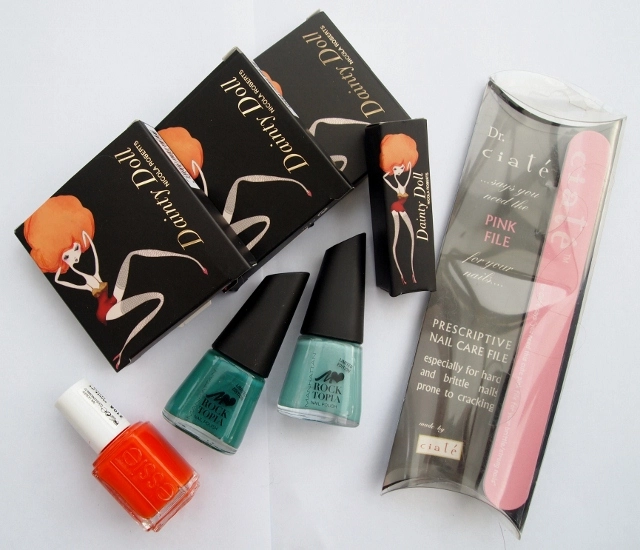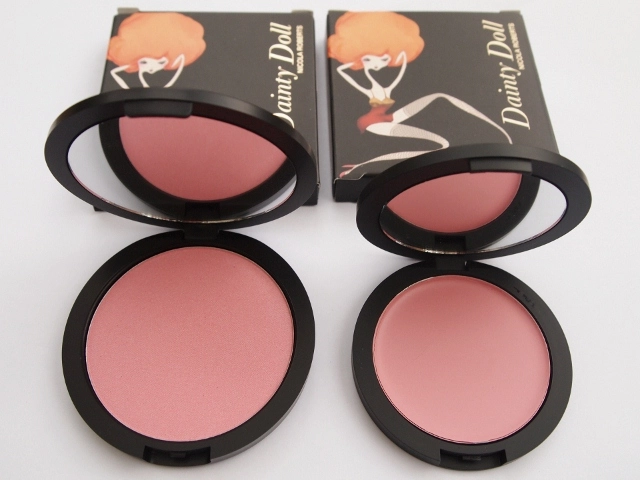 Dainty Doll Powder Blusher in 'My Girl' – £1.99 (RRP £13.50) and Dainty Doll Cream Blusher in 'Paper Roses' – £1.99 (RRP £13.50)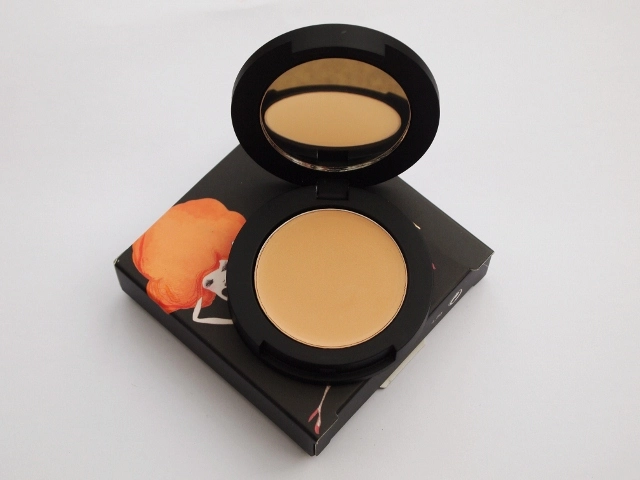 Dainty Doll Concealer in '002 Abracadabra' – £1.99 (RRP £14.50)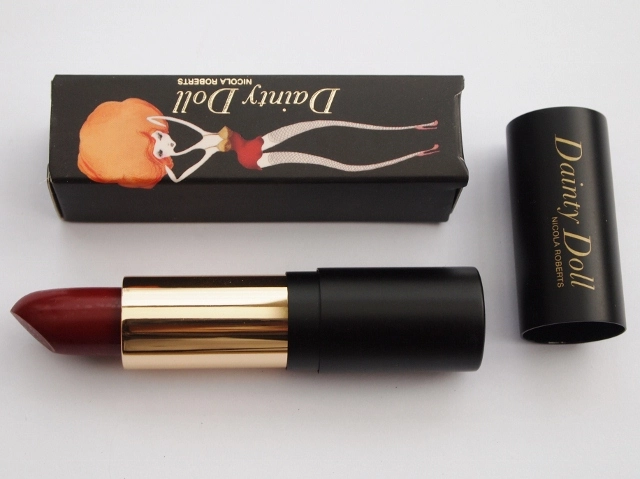 Dainty Doll Lipstick in 'Couture' – £1.99 (RRP £12.50)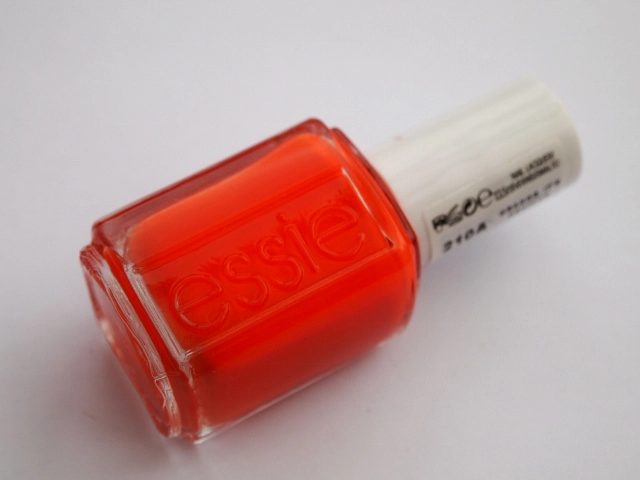 Essie Nail Polish in 'Orange It's Obvious' – £1.99 (RRP £7.99)
('Bikini So Teeny' and 'Cascade Cool' are currently in the post.)
Manhattan Rock Topia Nail Polish in '5' and '6' – £0.49 each (RRP £2.99 each)
(My mum ordered shades 2, 3 and 4 and they are all absolutely gorgeous.)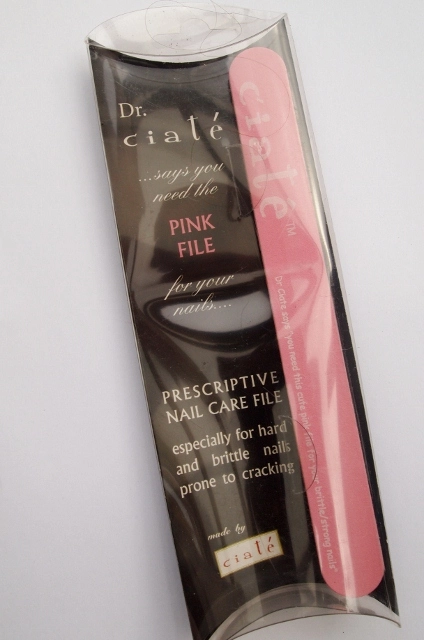 Dr Ciate Prescriptive Nail Care File for Brittle Nails – £0.99 (RRP £3.99)
Excluding postage, this little lot cost me just shy of £12.00, but is worth a whopping £72.00 in total!  I'm really happy with all of my items and I can't wait to receive my next order and place even more in the future.  Keep an eye out for swatches and reviews of everything coming soon.
Have you ever ordered from Fragrance Direct?  What did you buy?
Naomi x