Posts tagged
Essie
1
A couple of weeks ago F&F asked me to be their Valentine, which I was very excited about, and of course I said yes!  As a little Valentine's treat, they offered to send me a lingerie set of my choice along with a few other luxury treats, so I made my pick and waited for the postman, and a few days ago my pretty little parcel arrived!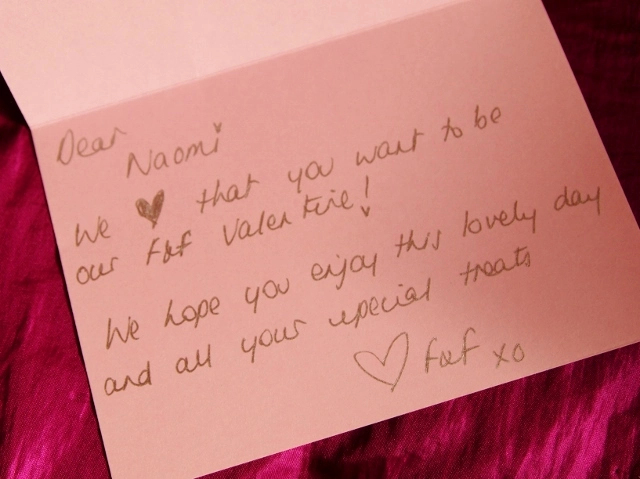 The set I chose is the Alice set, with a plunge bra and lace french knickers.  Together, the two pieces cost a total of just £15.00 (or £14.00 with a thong), but the quality is amazing and they look and feel a lot more expensive than they are.  The black lace is absolutely beautiful and luxuriously soft, and looks stunning on.  Both pieces are also very, very comfortable and they fit perfectly to size, which is great as there's nothing more annoying than uncomfortable undies!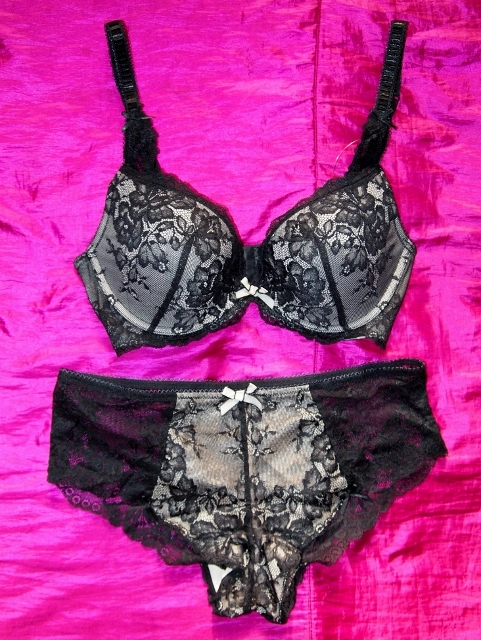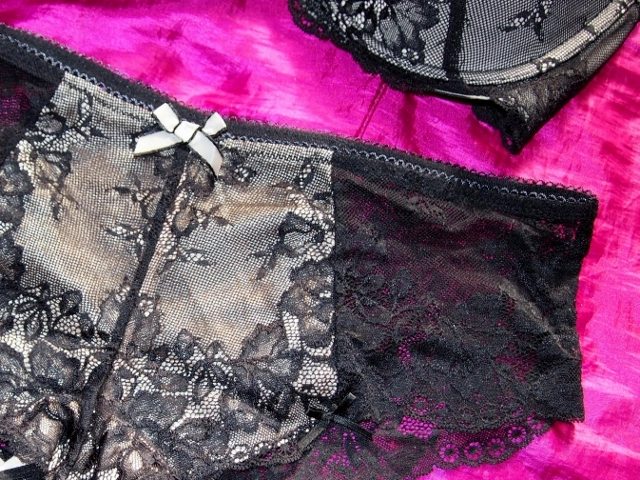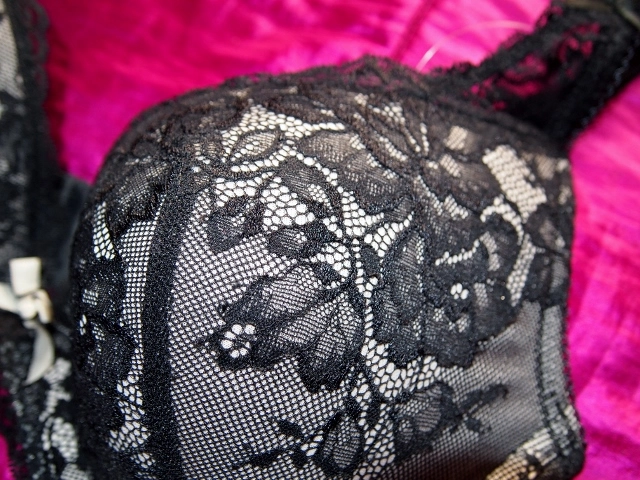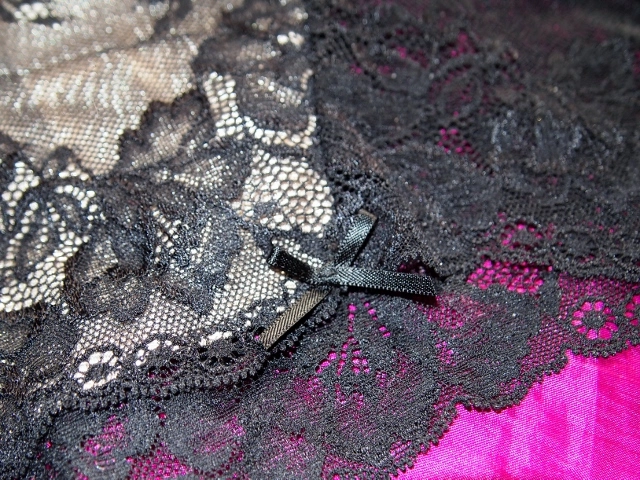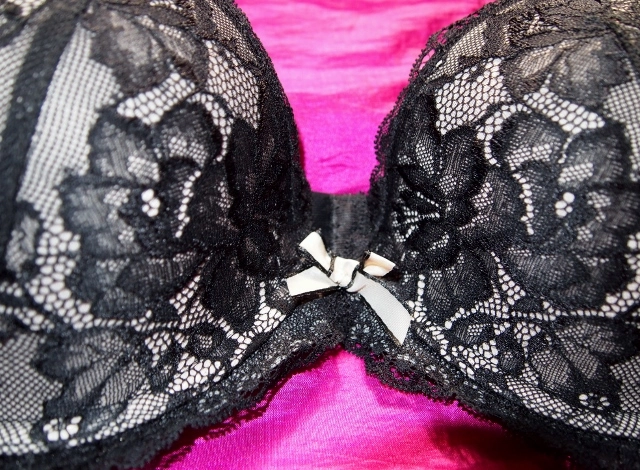 F&F say that, 'whether you're in a relationship or not, wearing great underwear gives you a confidence boost like no other', and I completely agree.  I feel fab wearing this set – it's gorgeous!  So, if you want to treat yourself to some affordable but lovely lingerie this Valentine's Day, why not check out F&F's range?
I also received a few other Valentine's themed treats in my gift box that I'm really looking forward to using/eating!  I really like Essie products, so I was pleased to find a mini set of Essie nail varnishes in the box.  The purple shade is especially nice!  The Soap & Glory products look great too, I mean, shimmery pink body lotion is my kind of lotion!  And of course, you can never go wrong with Hotel Chocolat chocolate.  How pretty is that lollipop?!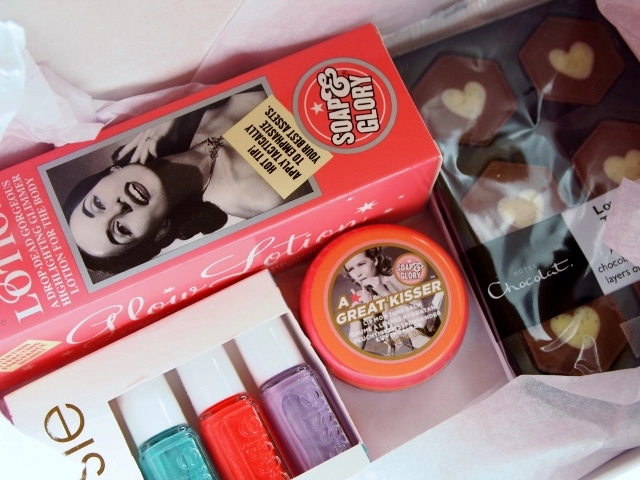 I'm really looking forward to Valentine's Day now, especially as it's my birthday too!  What will you be doing on the day?
Naomi x
*This F&F lingerie set and other goodies were sent to me for review purposes.  All opinions expressed are honest and my own.*
20
There has been a big buzz on Twitter lately about Fragrance Direct, mainly because they have been selling a wide range of Dainty Doll make up for just a couple of pounds each.  Dainty Doll is a brand that I've been wanting to try for a while as it is formulated for people like myself who have fair complexions, so when I heard the bargainous news I went straight to the website to place an order.  I soon discovered that Fragrance Direct stock a LOT of other brands at incredibly discounted prices, and I ended up ordering a couple of other things too.
I plan on reviewing everything I purchased from Fragrance Direct in the coming weeks, but for now I thought I would show you my collective haul.  The website is restocked almost every day, and also runs out of products just as quickly, so I ended up placing three separate orders in order to get hold of everything I wanted.  It did mean I had to pay three lots of postage, but postage is only £1.99 and I split it with my mum and sister as they ordered a few things too, so everything still works out dirt cheap.
Here is what I received in my first two orders… (The third hasn't arrived yet, but it only consists of two Essie nail varnishes so I'll add them at a later date).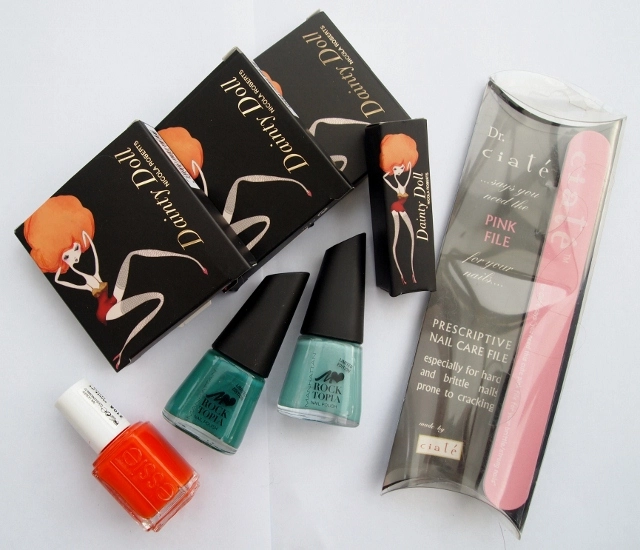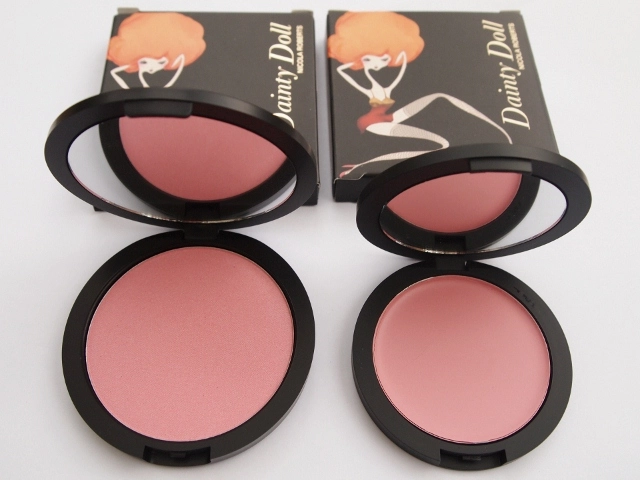 Dainty Doll Powder Blusher in 'My Girl' – £1.99 (RRP £13.50) and Dainty Doll Cream Blusher in 'Paper Roses' – £1.99 (RRP £13.50)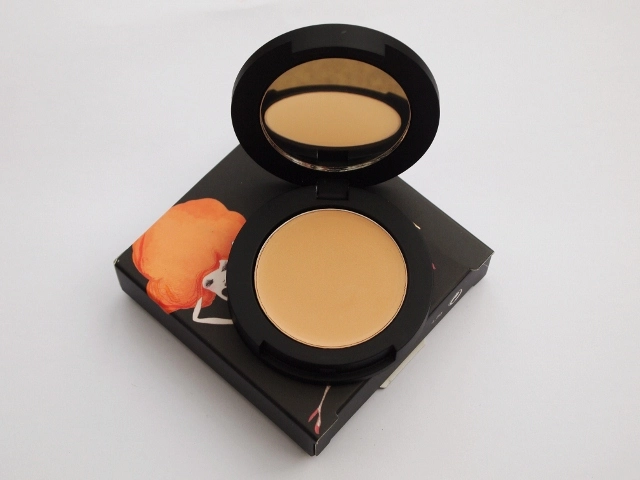 Dainty Doll Concealer in '002 Abracadabra' – £1.99 (RRP £14.50)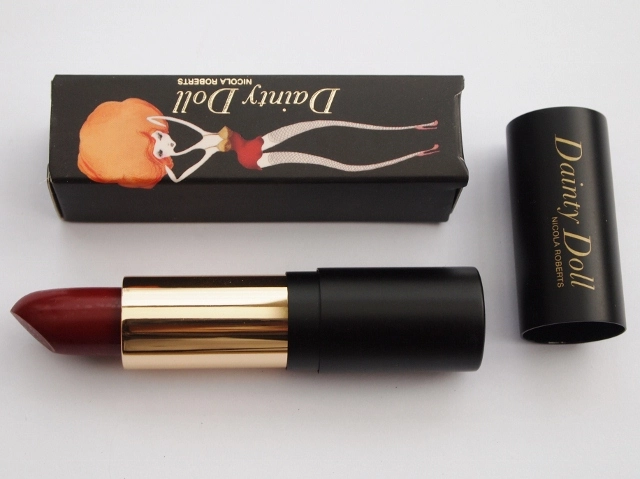 Dainty Doll Lipstick in 'Couture' – £1.99 (RRP £12.50)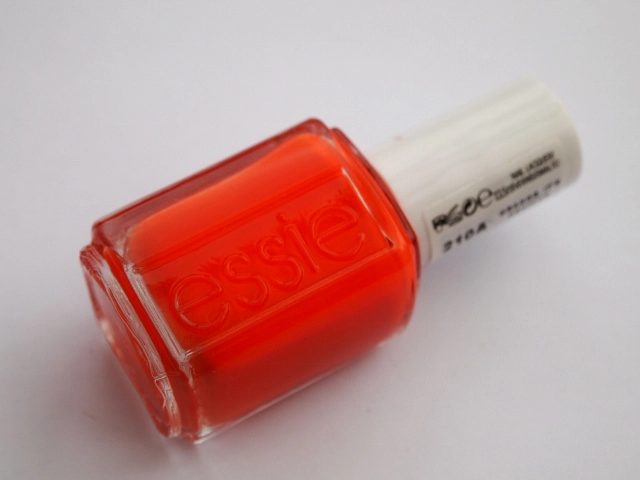 Essie Nail Polish in 'Orange It's Obvious' – £1.99 (RRP £7.99)
('Bikini So Teeny' and 'Cascade Cool' are currently in the post.)
Manhattan Rock Topia Nail Polish in '5' and '6' – £0.49 each (RRP £2.99 each)
(My mum ordered shades 2, 3 and 4 and they are all absolutely gorgeous.)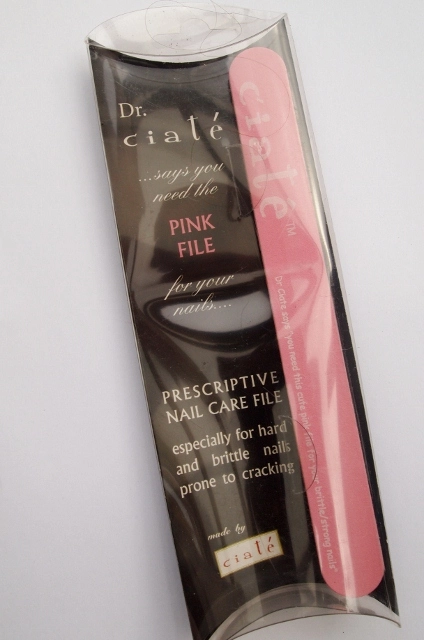 Dr Ciate Prescriptive Nail Care File for Brittle Nails – £0.99 (RRP £3.99)
Excluding postage, this little lot cost me just shy of £12.00, but is worth a whopping £72.00 in total!  I'm really happy with all of my items and I can't wait to receive my next order and place even more in the future.  Keep an eye out for swatches and reviews of everything coming soon.
Have you ever ordered from Fragrance Direct?  What did you buy?
Naomi x