Posts tagged
Festival Fashion
13
July's heat and sun seems to have given way to a much cooler August, so a lot of my summer clothes have taken a back seat and my spring skinny jeans have made a reappearance.  Last weekend was particularly rainy, but it's not quite cold enough for jumpers just yet!  As such, I've been making compromises, and have invested in a dip hem shirt which is perfect for the recent unsettled weather.  The long length and sleeves make it great for those cooler days, but it's sheer and light so not too warm.  I think this is a look that will work well in early Autumn too.
So, here is my go-to outfit for this month's not-so-summery summer days.  I wore it recently to see a band play at a pub, and I'll be wearing it tonight with comfortable flats for a meal out with my partner.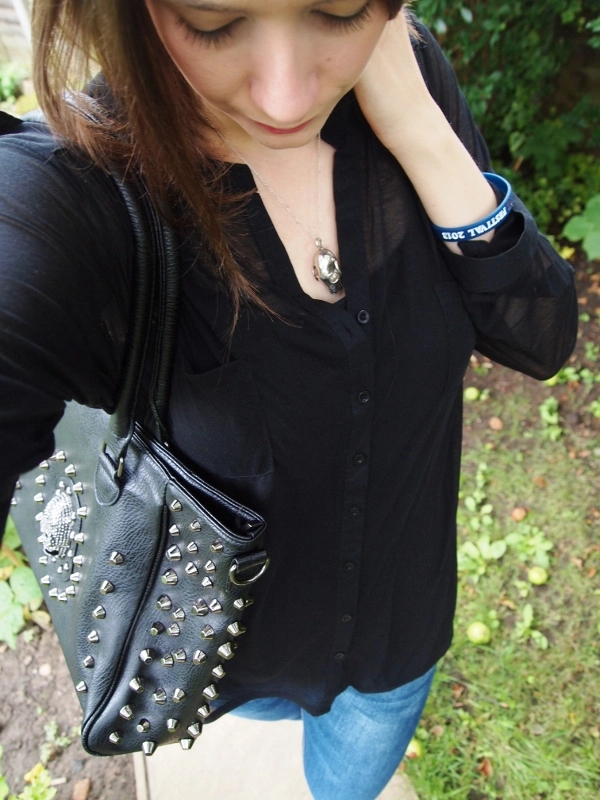 Dip Hem Shirt, Vest and Skinny Jeans – Primark
Suedette Shoe Boots – New Look
Studded Skull Bag – Everything5Pounds
Handcrafted Silver Bat Skull Necklace – Birthday gift from my Dad (bought from Etsy)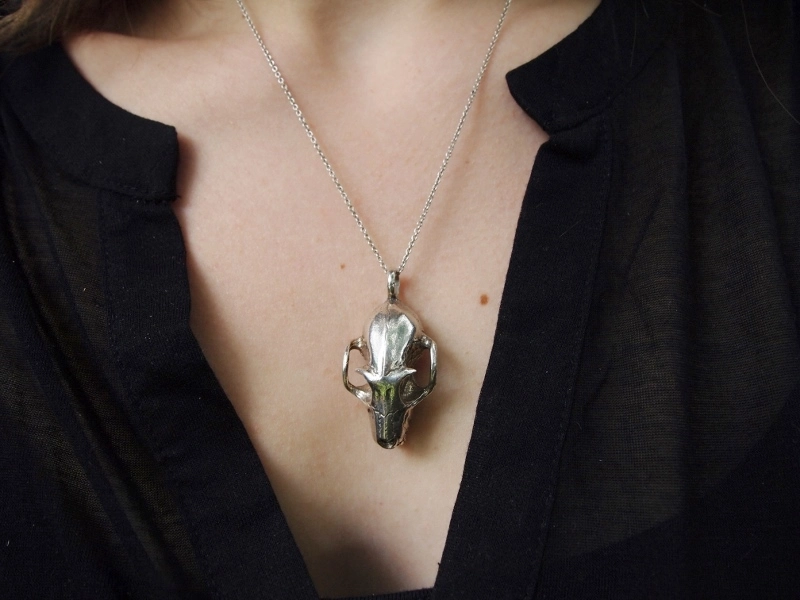 What have you been wearing on these cooler summer days?
Naomi x