Posts tagged
#FFPaperDollParty
1
For the second part of my entry into the #FFPaperDollParty styling challenge, I have put together four more looks for the party season.  I've had so much fun dressing up my personalised paper doll with the peel off clothes that came with her, so I hope you enjoy seeing the outfits I've created for her!
December Birthday Party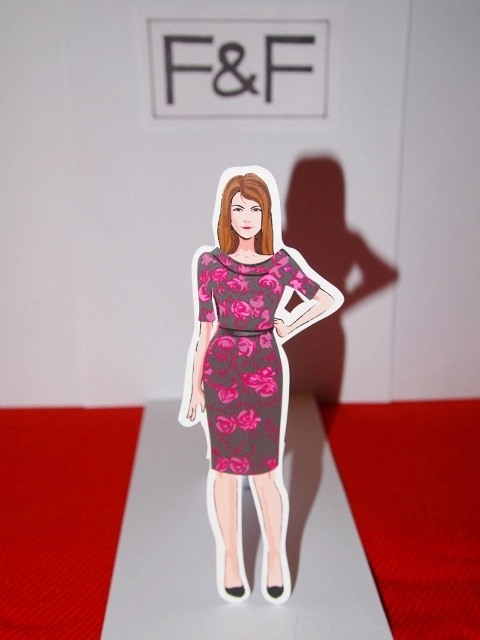 Everyone has that one friend or relative with a December birthday, and I actually think it's quite nice to get away from everything Christmas-related for one night, so for a December Birthday Party I went for this pretty Rose Print Shift Dress.  It isn't overly festive and could easily be worn at any time of year, so would make a great wardrobe staple for 2014.
Night In
Whether you're lazing around watching TV, having a girly evening with friends or playing board games with the family, a festive night in is an absolute necessity at this time of year.  If you're not going out you don't have to dress up, but you can still look good whilst being comfortable by teaming a gorgeous camisole with a pair of cosy leggings.
Night Out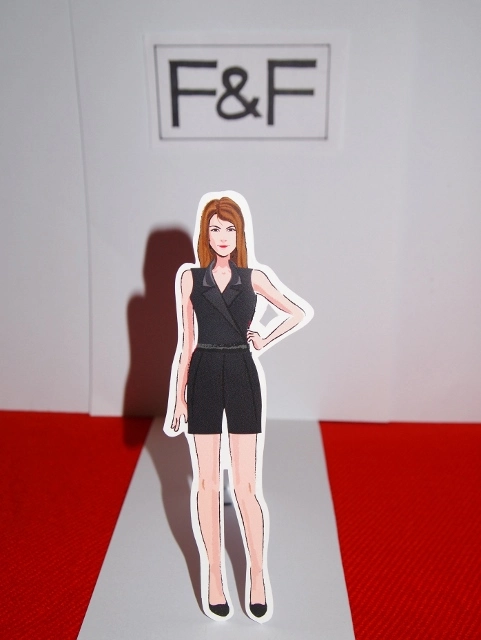 For a night out this black Tuxedo Playsuit would be perfect.  The classic cut and satin trim are really chic, and teamed with your favourite heels, a cute clutch and some statement jewellery you'd be effortlessly party-ready.  The red version is also really eye-catching if black isn't your thing.
Bar with Boyfriend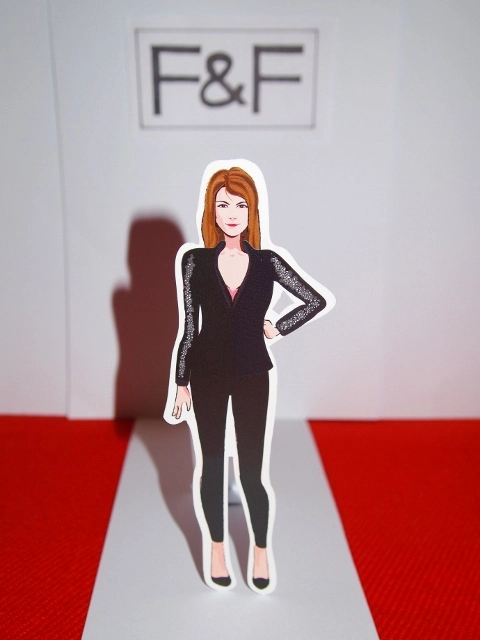 If you're heading to a fancy bar with your boyfriend for a few drinks, these Leather-Look Trousers and Sequin Sleeve Jacket are classy and smart, but also have a bit of an edge, especially with just a pretty basque underneath!  The Sequin Sleeve Jacket is easily my favourite piece from F&F's partywear collection – it's stunning, and so versatile.
Which look is your favourite?
Naomi x
1
Having been off work for Christmas for over a week already, I've had a lot of time on my hands, so earlier this week I decided to play around with my personalised paper doll from F&F at Tesco, and put together some party looks for the #FFPaperDollParty competition.  I even created a little catwalk for my mini-me to pose on!  I've created an outfit for every festive celebration I could think of (plus one for going back to work in the New Year), so I thought I'd share them all with you.
Work Christmas Party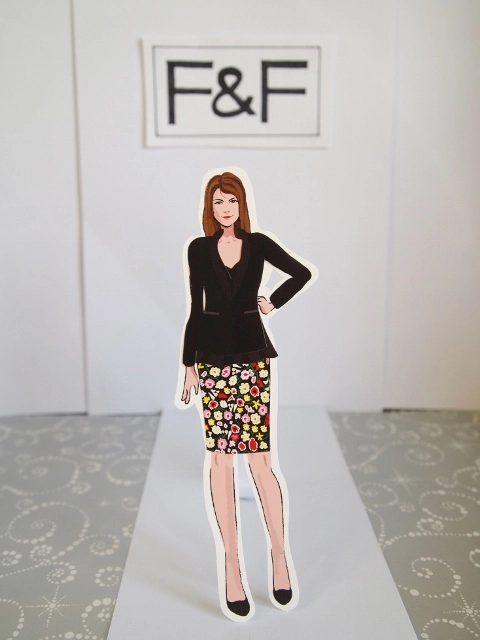 A lot of work Christmas parties tend to happen straight after work, so I thought I'd put together an outfit that could be worn at work during the day, and effortlessly transformed into something gorgeous for the evening.  I love how pretty this Floral Scuba Skirt is.  It looks smart teamed with a black blazer, but remove the blazer to reveal a pretty top and you're ready to party!
Meal with Friends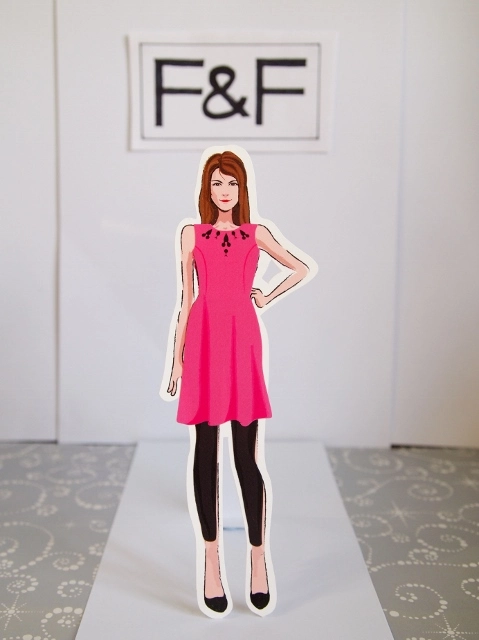 A Christmas catch-up meal with friends calls for something more casual, so I opted for this cute Gem Collar Skater Dress and leggings.  The sparkly detail on the dress is also really glam, so you can look fab whilst feeling comfortable!  A loose-fitting dress like this also enables you to eat more, haha.
Christmas Eve Party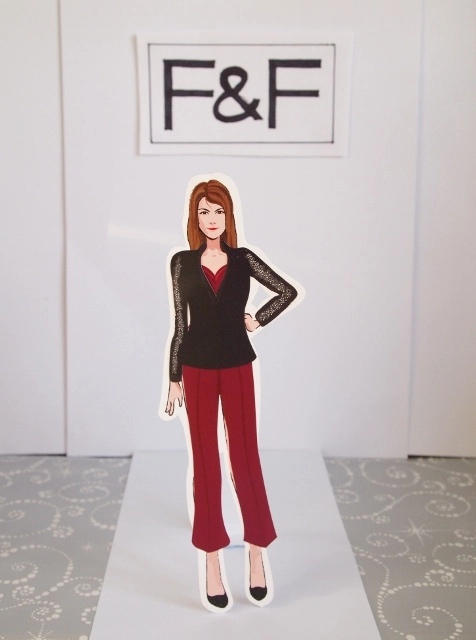 For a Christmas Eve party I chose this beautiful red Strapless Tailored Jumpsuit as it's suitably festive, and looks effortlessly chic.  Christmas Eve is a busy day for most of us, so to be able to throw on something this simple and still look amazing is always a bonus.  If you're worried about getting a bit cold though, it'd look amazing with a Sequin Sleeve Jacket worn over the top.
Christmas Day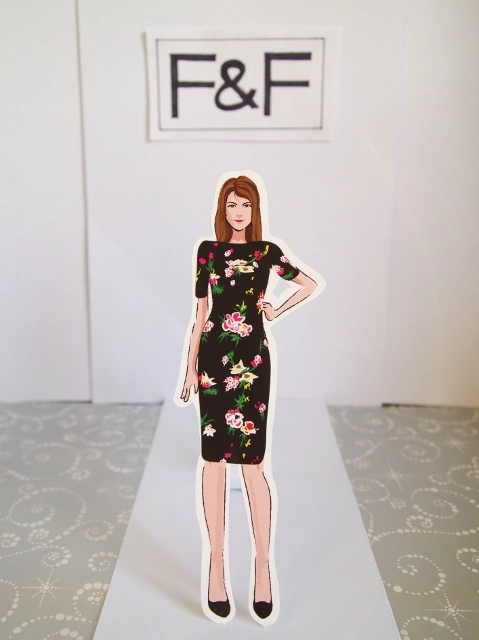 I like to look and feel good on Christmas day, so I always buy myself a fab new dress to wear.  This Floral Scuba Dress is just the ticket, and the classic cut would suit any age, and any size.
Boxing Day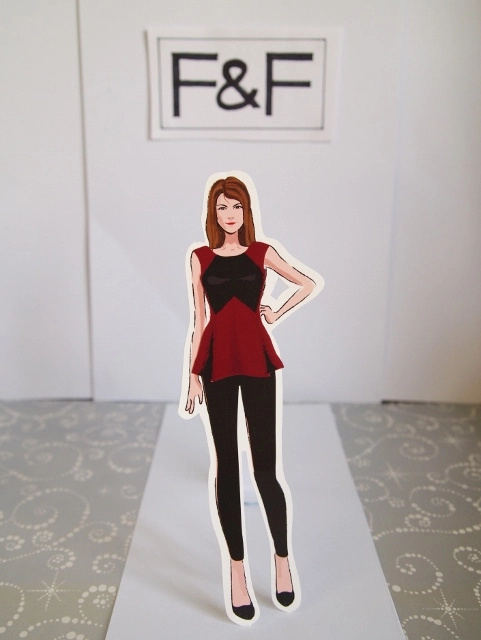 Boxing Day is usually a lazy day spent recovering from the previous day's antics and over-indulgence, so a Trumpet Top like this would hide any evidence of having eaten far too much!  I love the contrasting black leather-look panel on the front the top too, and it's bang on trend.  Dress it down with a pair of Leather-Look Trousers, black skinnies or leggings, and you're ready to go.
Sale Shopping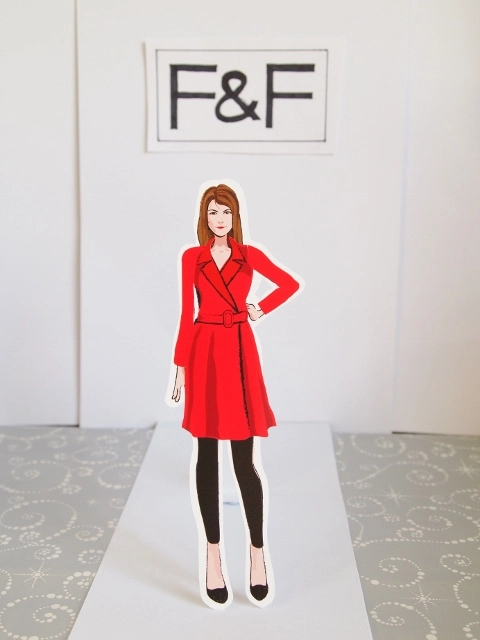 Once I've recovered from Christmas day, I like to hit the shops and try and grab a few sale bargains.  Wandering around the cold winter shopping streets calls for a coat, and this red Skater Skirted Coat is stunning!  I've always been a fan of red coats as they're real attention grabbers, and this one is no different. Again, team it with some black leggings and a cute top and you're ready to shop 'til you drop!
Last Minute Party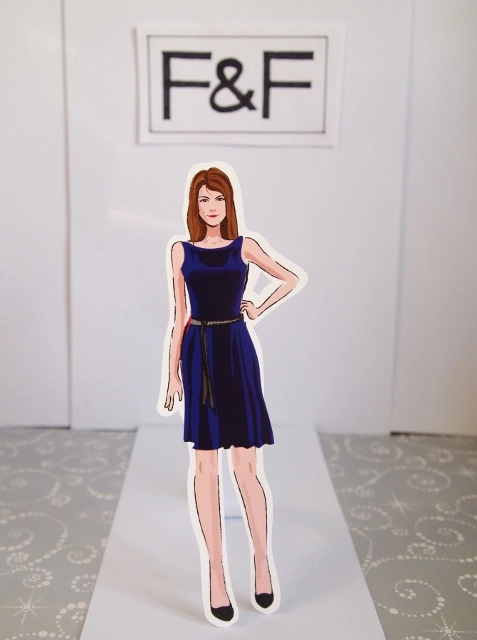 Ever been invited to a party last minute and not had anything to wear?  Panic!  Well, there'd be no need to panic with this blue Tie Waist Dress in your wardrobe.  You could put it on with minutes to spare and still look the belle of the ball, and who wouldn't want that?  The colour is absolutely wonderful, and something a little bit different from the usual Christmas colours.
New Year Party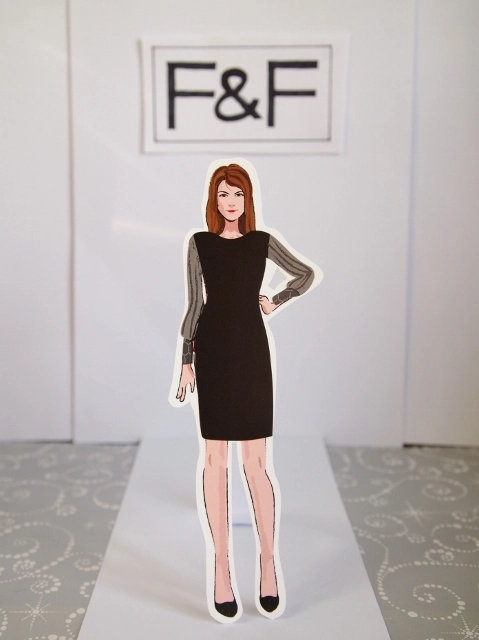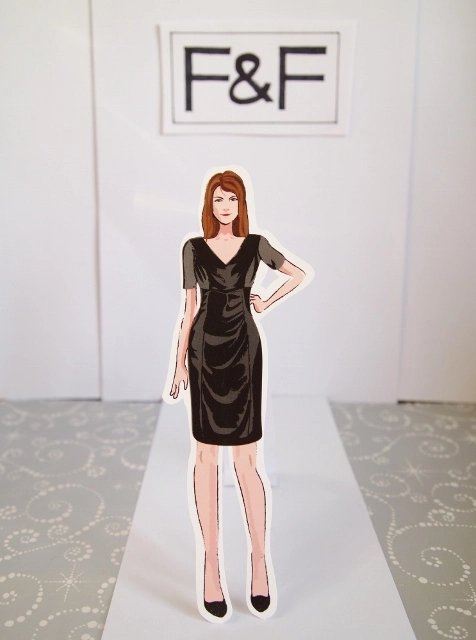 New Year is the perfect time to pull on your favourite LBD and work the room.  I'm a big, big fan of Little Black Dresses, so I found it hard to choose between these two beauties.  The Embellished Cuff Dress has beautiful sparkly cuffs, and a flattering tunic cut so would hide any lumps and bumps.  The Satin Ruched Support Dress is perhaps my winner though, as it's simple, but still a show stopper.  I also really like the V neck.  Which would you choose?
Back to Work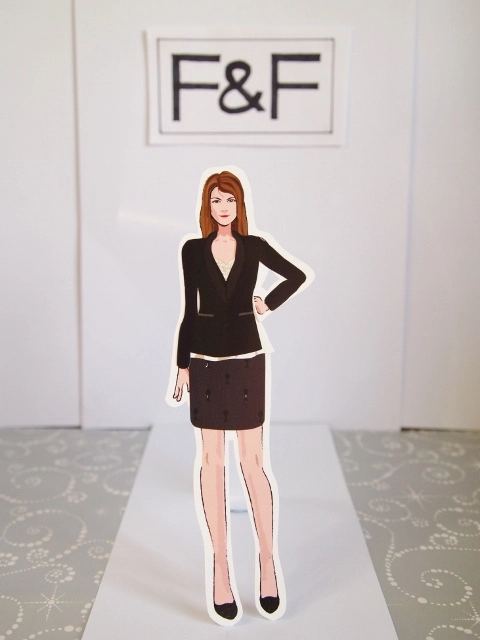 Now, I know we don't want to think about it just yet, but after all this celebrating we have to go back to work (boo!), so we might as well do it in style!  Again, the blazer makes an appearance, with a pretty camisole top and, for a bit of glitz to remind us of the previous weeks' festivities, a Gem Embellished Pencil Skirt.
Which look is your favourite?  Check back soon for more #FFPaperDollParty entries!
Naomi x