Posts tagged
Naked Palette
3
Last month, to celebrate my 23rd birthday and my blog's 1st birthday, I launched my Big Birthday Giveaway.  I teamed up with Lookfantastic to offer one lucky winner a highly sought after Urban Decay Naked Palette, and the time has finally come for me to announce who will be receiving this amazing prize!
The response to the giveaway was incredible and by the time it closed it had received more than 2000 entries from all over the world!  So, thank you so much to everyone who entered – I really appreciate your support, and thank you too to Lookfantastic for donating the palette.
Now, the moment you've all been waiting for.  The WINNER of my Big Birthday Giveaway is Entry No. 94, which belongs to…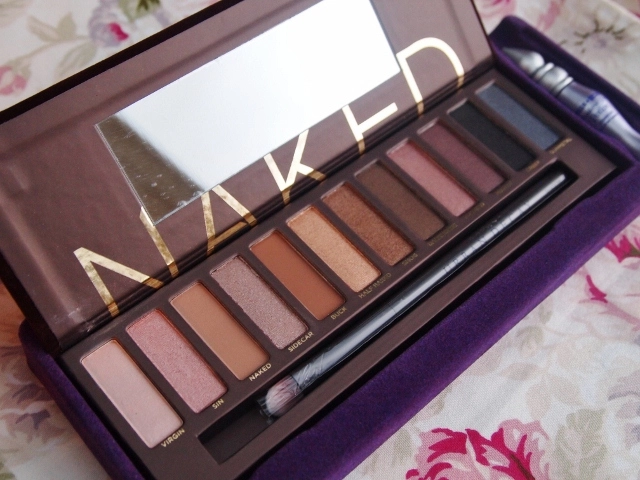 Chrissie Lea
Congratulations Chrissie!  I hope you enjoy your prize.  Please contact me at bewitcheryblog@gmail.com with your address to claim your prize.
Once again, thank you so much to everyone who entered – I wish I had a prize for all of you!  If you still want the Urban Decay Naked Palette, it is available here from Lookfantastic for £36.00, and for a limited time, if you buy 2 Urban Decay products you will receive a free Supercurl Mascara.
Keep an eye out for another exciting giveaway coming soon!
Naomi x
182
Last Thursday was Bewitchery's first birthday, and today is my 23rd birthday, so to celebrate these two special days and to say thank you to my lovely readers, I have teamed up with Lookfantastic to bring you a very exciting giveaway prize…  An Urban Decay Naked Palette!  The Naked Palette features twelve beautiful, neutral eyeshadow shades, a Good Karma Eyeshadow brush and mini Eyeshadow Primer Potion in Original.  I'm sure you'll all agree that this highly sought after palette is my best giveaway prize yet, and I'd like to thank Lookfantastic for donating it!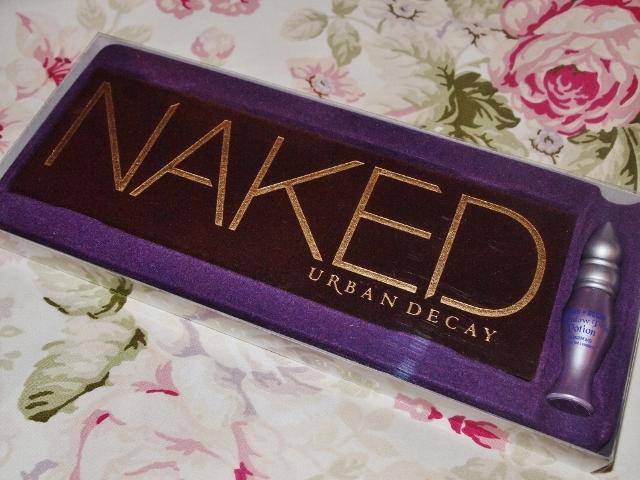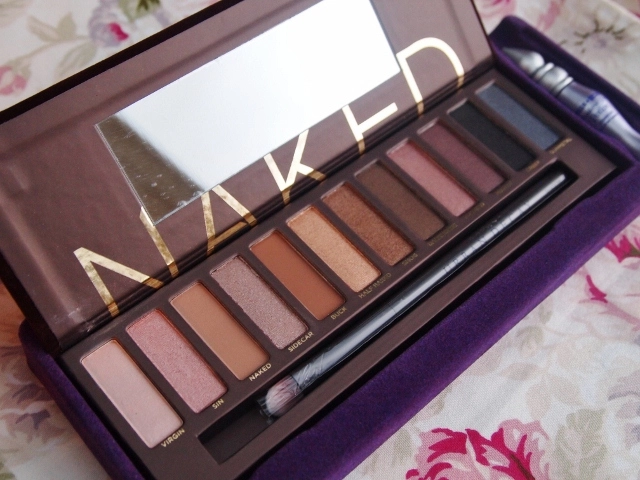 To enter, please click on the link below, and you will be taken to an entry form where you can earn as many entries as you like!  Please note that to enter you must be a Bewitchery subscriber.  To subscribe to my posts, please click on the 'Follow' button under the 'Follow Me' section in the sidebar.  If you are not a WordPress user, you will need to enter your email address first.  Thanks!
WIN AN URBAN DECAY NAKED PALETTE FROM LOOKFANTASTIC!
The giveaway is open internationally to those aged 18 or over, and will run for four weeks.  The giveaway will close at midnight GMT on 14th March and a winner will be chosen at random and contacted on 15th March.  You will then have 48 hours to claim your prize and message me your postal address so that I can post the palette out to you asap!  If the winner does not respond within this time I will choose another winner.
Good luck to all who enter!
Naomi x