Posts tagged
Night Out
1
For the second part of my entry into the #FFPaperDollParty styling challenge, I have put together four more looks for the party season.  I've had so much fun dressing up my personalised paper doll with the peel off clothes that came with her, so I hope you enjoy seeing the outfits I've created for her!
December Birthday Party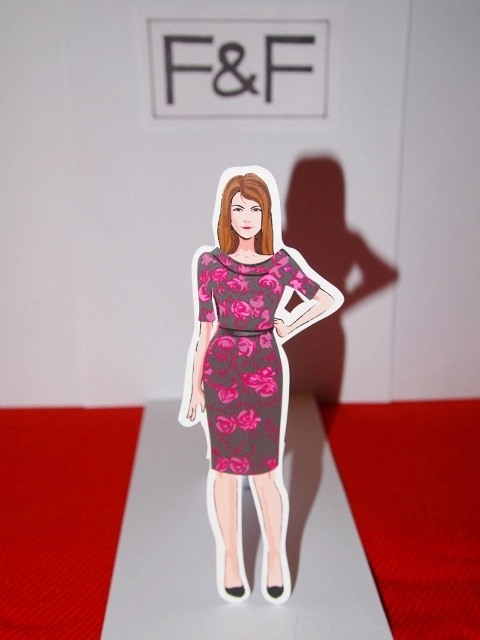 Everyone has that one friend or relative with a December birthday, and I actually think it's quite nice to get away from everything Christmas-related for one night, so for a December Birthday Party I went for this pretty Rose Print Shift Dress.  It isn't overly festive and could easily be worn at any time of year, so would make a great wardrobe staple for 2014.
Night In
Whether you're lazing around watching TV, having a girly evening with friends or playing board games with the family, a festive night in is an absolute necessity at this time of year.  If you're not going out you don't have to dress up, but you can still look good whilst being comfortable by teaming a gorgeous camisole with a pair of cosy leggings.
Night Out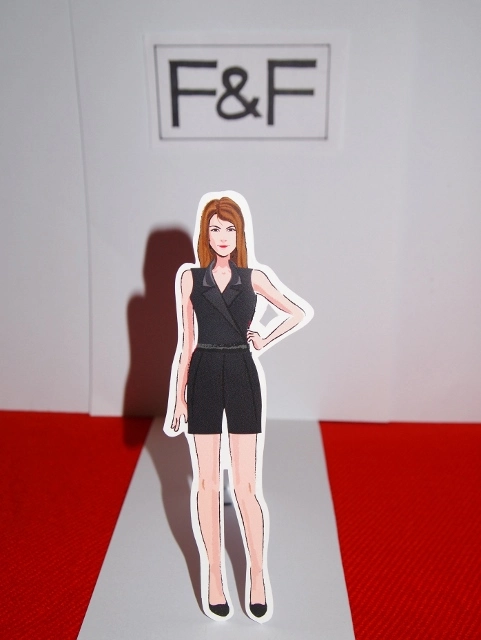 For a night out this black Tuxedo Playsuit would be perfect.  The classic cut and satin trim are really chic, and teamed with your favourite heels, a cute clutch and some statement jewellery you'd be effortlessly party-ready.  The red version is also really eye-catching if black isn't your thing.
Bar with Boyfriend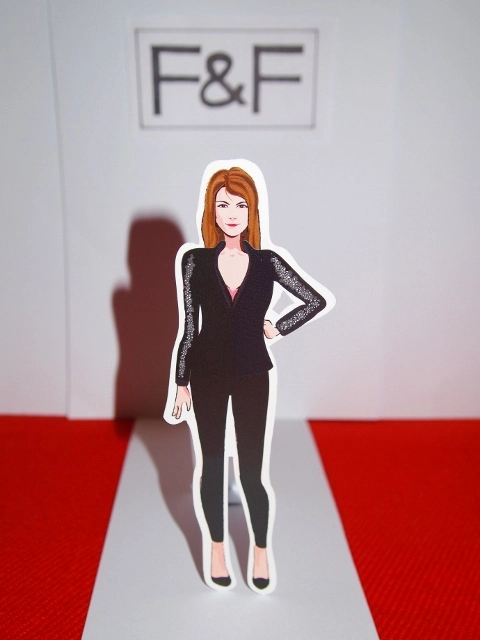 If you're heading to a fancy bar with your boyfriend for a few drinks, these Leather-Look Trousers and Sequin Sleeve Jacket are classy and smart, but also have a bit of an edge, especially with just a pretty basque underneath!  The Sequin Sleeve Jacket is easily my favourite piece from F&F's partywear collection – it's stunning, and so versatile.
Which look is your favourite?
Naomi x
1
Today's post is the first in a series of features about Student Fashion Essentials, the rest of which will run throughout September.  Whether you're starting life as a student this year or are a university veteran, every student should have a few specific wardrobe essentials that will make your time at university that little bit easier, and a lot more fashionable!  As I can vouch for, most students live on a tight budget, so you'll be pleased to know that a lot of these fashion essentials are very kind on the bank account, but in my opinion it's worth investing a fraction more of your student loan on some items, as if you buy quality you'll save in the long run as you can avoid buying replacement after replacement.
So, without further ado, in no particular order, fashion essential number one is aimed at the ladies with beautiful ball dresses for a night out!  For a lot of people a big part of university life is going out and having fun, and looking good whilst you do it.  In my experience, the best place to go for these glam night out outfits is New Look, as their dresses are affordable, but also versatile and very good quality, so you can wear them time and time again with different accessories, in different situations, and you'll always get complimented on how good you look.
Here are my picks from New Look's current range of dresses, some of which are even in the sale!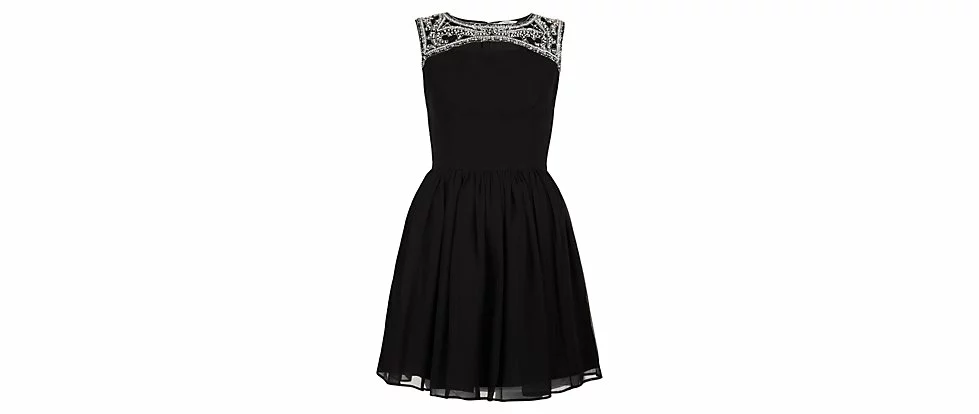 Black Embellished Neck Keyhole Sleeveless Skater Dress – £34.99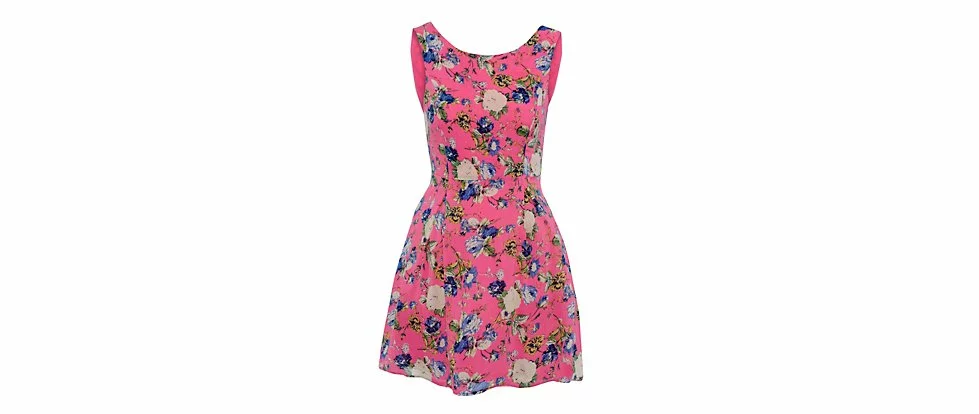 Madame Rage Pink Floral Prom Dress – £30.00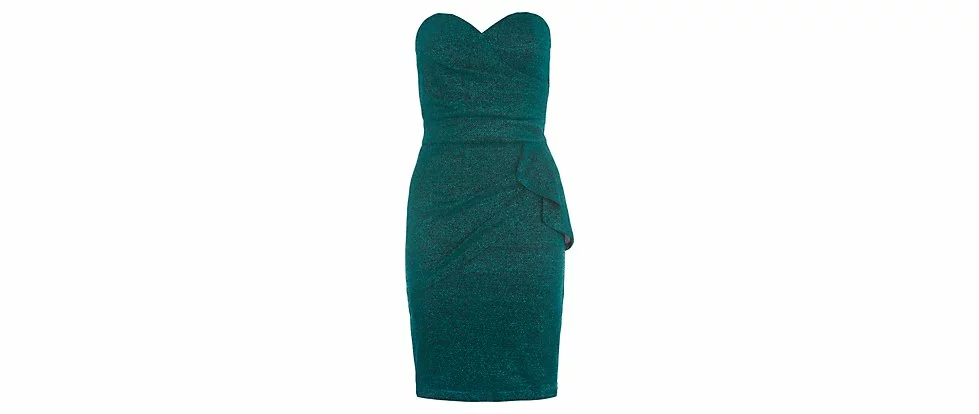 Dark Green Sparkle Drape Sweetheart Strapless Dress – Was £34.99, Now £18.00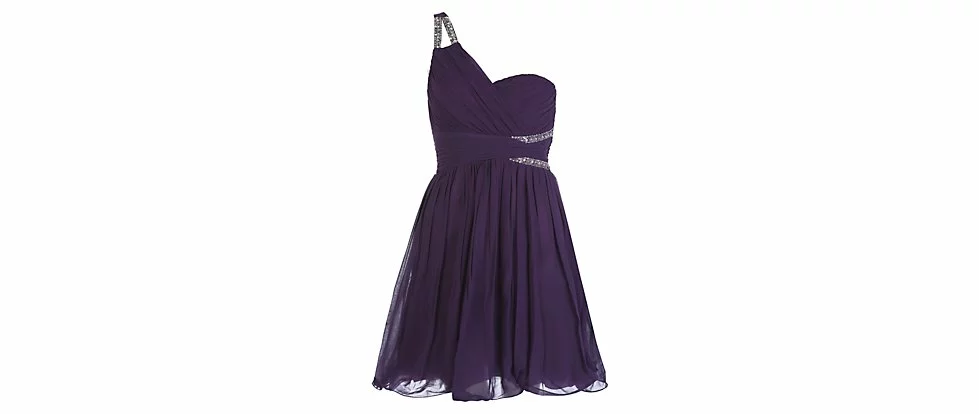 Purple Embellished Cut Out One Shoulder Prom Dress – £44.99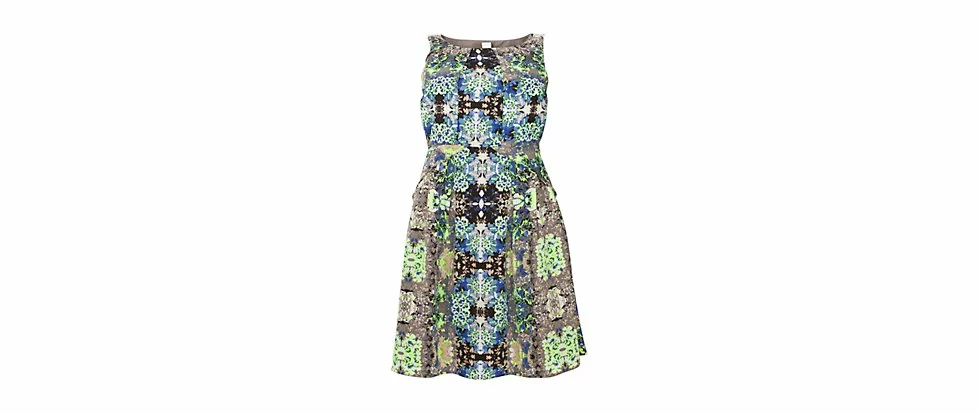 Vila Yellow Mirror Print Dress – Was £34.99, Now £18.00
Yumi Dotty Tunic Dress – Was £39.99, Now £27.99
You can view the rest of New Look's range of dresses here.
Keep an eye out for the rest of my Student Fashion Essentials posts, coming soon!
Naomi x
*This post is a collaboration.*
6
Happy Easter everyone!  I hope you're all enjoying the bank holiday.  Yesterday was my friend's birthday, and to celebrate a small group of us went for a Mexican meal before going to one of my favourite bars in town.  For some reason I struggled to find something to wear, so I decided to keep it simple with smokey eyes, nude lips, monochrome stripes, a few stackable bracelets and one of my favourite necklaces that I don't wear often enough.  Considering it was a last minute job, I was pretty pleased with last night's look, and here it is…
Face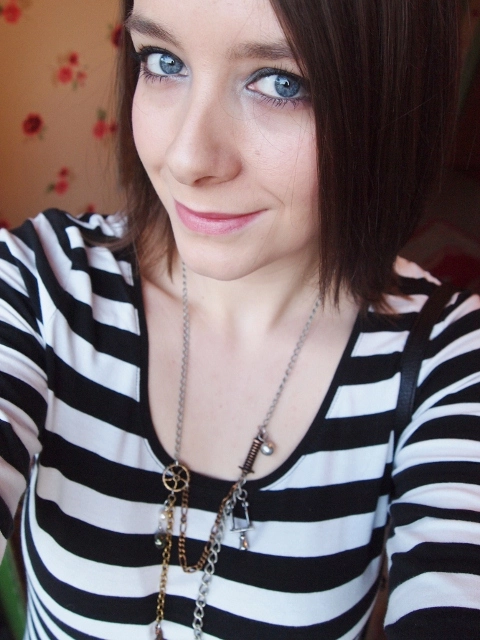 Products Used:
Inikia Organic Certified Liquid Foundation in Cream
Colortrend Perfect and Hide Concealer in Light
MUA Matte Perfect Loose Powder
17 Smokey Eye Palette
Models Own Kohl Eyeliner in Black
MUA Pro Gel Eyeliner in Underground
Avon SuperMagnify Mascara in Black
Lipstick Queen Saint Sheer Lipstick in Bright Natural
Outfit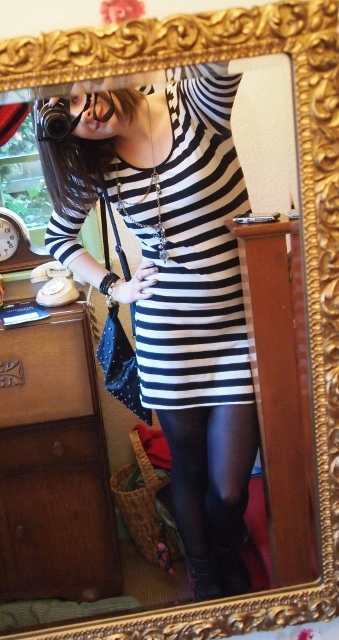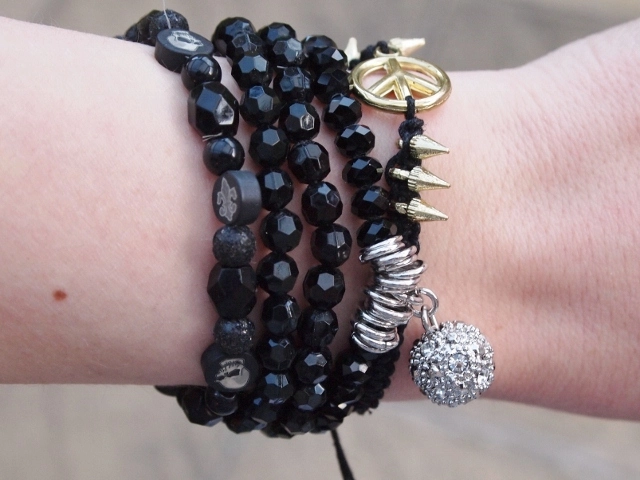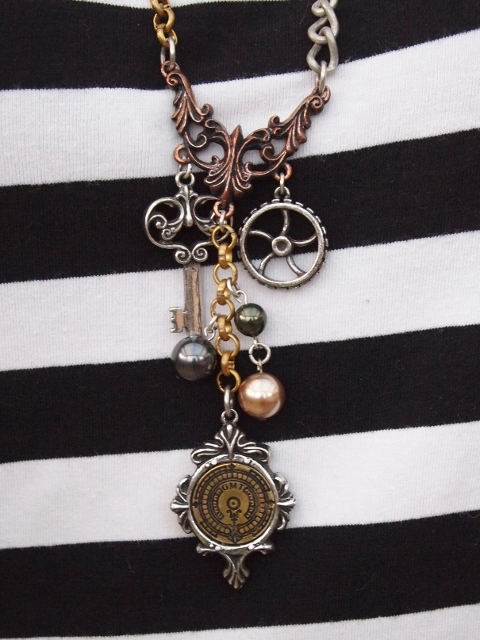 Dress, Tights, Bag – Primark
Boots – Deichmann
Necklace – Alchemy
Bracelets – Thrifted, Primark, Celliana
What did you do with your Easter weekend?
Naomi x