Posts tagged
Pants
1
A couple of weeks ago F&F asked me to be their Valentine, which I was very excited about, and of course I said yes!  As a little Valentine's treat, they offered to send me a lingerie set of my choice along with a few other luxury treats, so I made my pick and waited for the postman, and a few days ago my pretty little parcel arrived!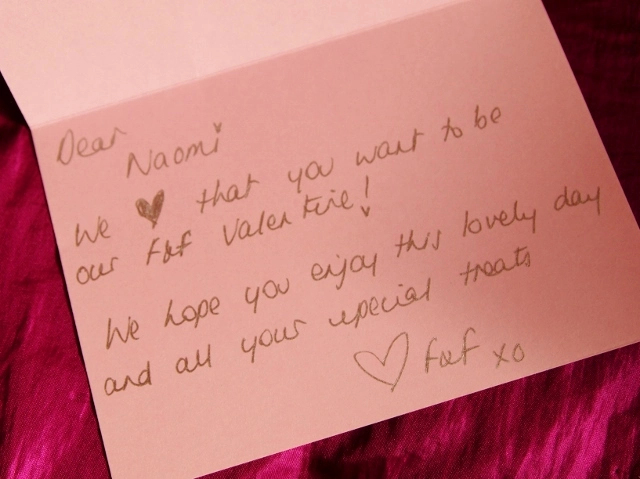 The set I chose is the Alice set, with a plunge bra and lace french knickers.  Together, the two pieces cost a total of just £15.00 (or £14.00 with a thong), but the quality is amazing and they look and feel a lot more expensive than they are.  The black lace is absolutely beautiful and luxuriously soft, and looks stunning on.  Both pieces are also very, very comfortable and they fit perfectly to size, which is great as there's nothing more annoying than uncomfortable undies!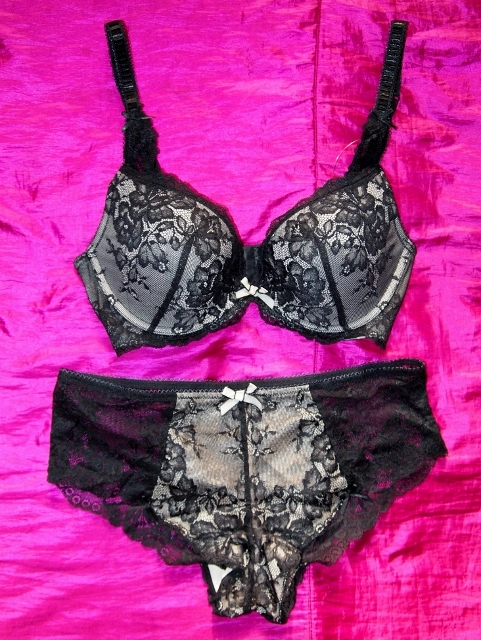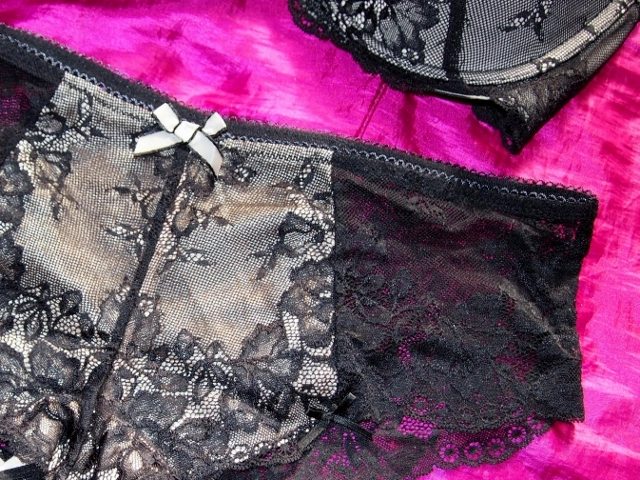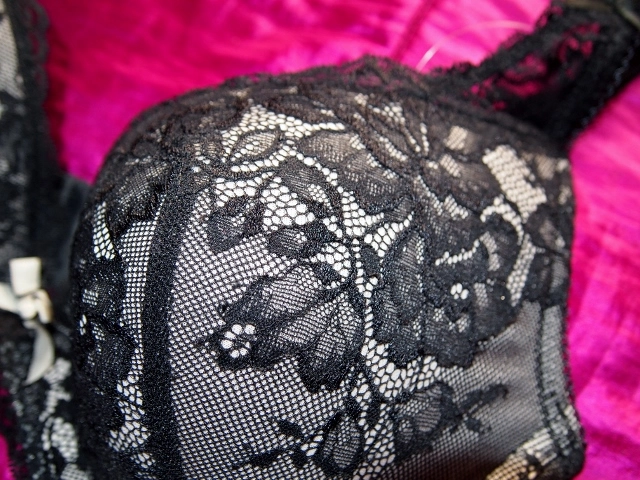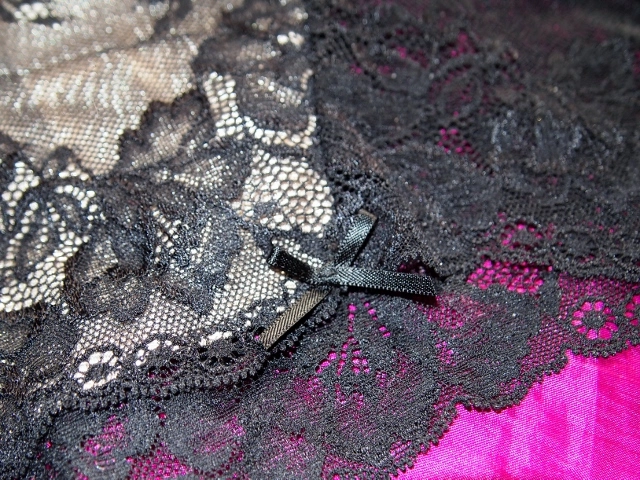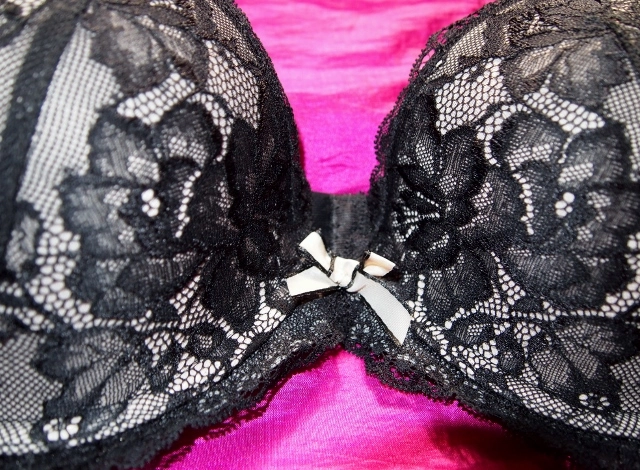 F&F say that, 'whether you're in a relationship or not, wearing great underwear gives you a confidence boost like no other', and I completely agree.  I feel fab wearing this set – it's gorgeous!  So, if you want to treat yourself to some affordable but lovely lingerie this Valentine's Day, why not check out F&F's range?
I also received a few other Valentine's themed treats in my gift box that I'm really looking forward to using/eating!  I really like Essie products, so I was pleased to find a mini set of Essie nail varnishes in the box.  The purple shade is especially nice!  The Soap & Glory products look great too, I mean, shimmery pink body lotion is my kind of lotion!  And of course, you can never go wrong with Hotel Chocolat chocolate.  How pretty is that lollipop?!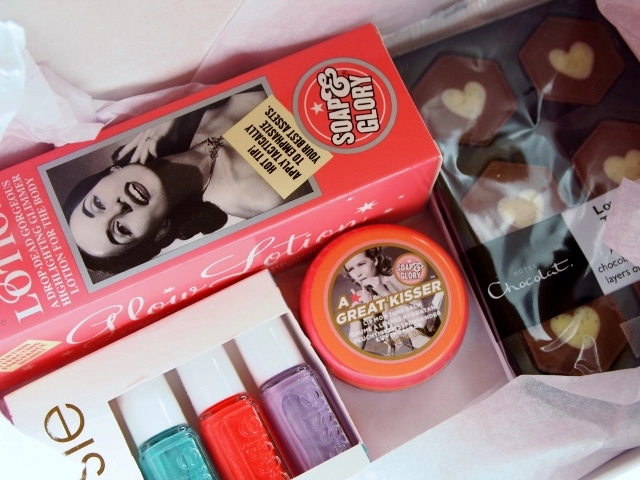 I'm really looking forward to Valentine's Day now, especially as it's my birthday too!  What will you be doing on the day?
Naomi x
*This F&F lingerie set and other goodies were sent to me for review purposes.  All opinions expressed are honest and my own.*
6
Wonderful women of all shapes and sizes, this little post is aimed at YOU!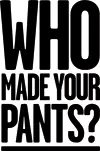 Who Made Your Pants? are a Southampton-based lingerie company who hand-craft amazing, ethical pants for amazing women.  But they're not just any lingerie brand, they're a campaigning lingerie brand, which is what makes them very special.  The company creates rewarding jobs for vulnerable women from all over the world, and gives them a chance to learn useful new skills.  To keep costs low so that they can put more money back in to wages, training, support and advice, Who Made Your Pants? use material sold off by the lingerie industry at the end of the season to make their pants, and they can tell you exactly who made every pair of pants that they sell.
I'm sure you'd all agree that Who Made Your Pants? are an incredible brand, so in order to keep up the good work, WMYP need to keep selling lovely pants to amazing women like you!  There are many different designs and colours of pants available to buy from Who Made Your Pants?, starting at just £12.50 per pair.  So, if you can spare a few pounds, please consider purchasing a pair of pretty panties, not only for yourself but to help the brand and the women who work there!  Also, please pass on the word about Who Made Your Pants? in any way you can (blog post, Twitter, Facebook, through friends), as word of mouth is a powerful tool.
Here are just a few of my favourite pairs of pants from the Who Made Your Pants? website…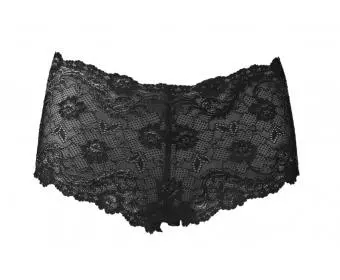 Brilliant Black – £12.50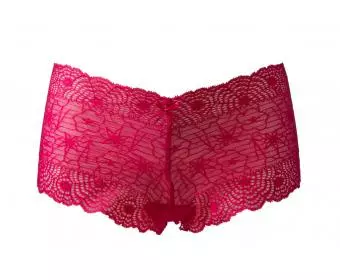 Pirate Pink – £23.00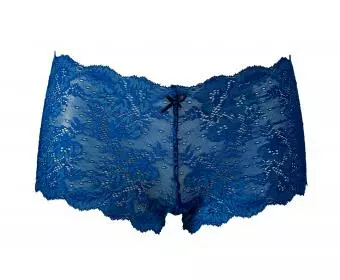 Something Blue – £18.00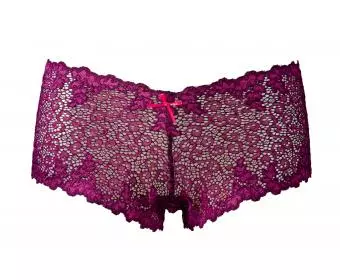 Perfectly Pretty Light Purple – £18.00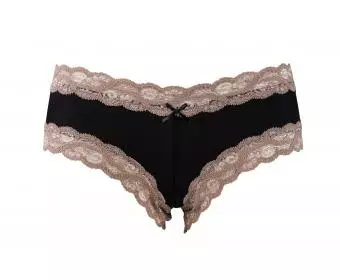 Black and Caramel – £25.00
You can also buy gift sets, gift vouchers and even yearly pant subscriptions!
Thanks for reading, and please don't forget to spread the word about Who Made Your Pants?!
Naomi x
PS. You can also follow Who Made Your Pants? on Twitter and 'Like' them on Facebook!
13
This morning I received a fun little package in the post from Naughty Kitty, who sells 'Cupcakes with a twist'.  The package contained a cupcake, but not just any cupcake… A naughty cupcake!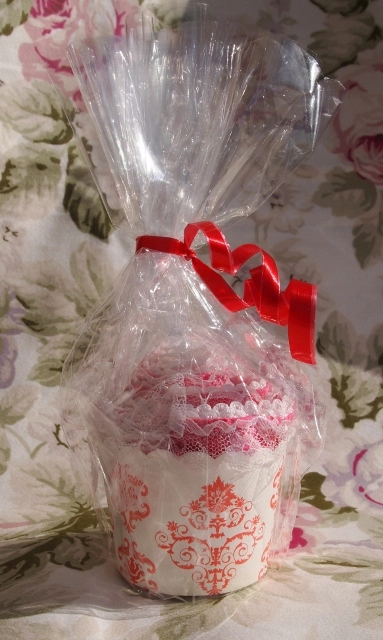 I must apologise for the quality of my photographs at this point…  I was so excited about getting into my cupcake (excuse the pun) that I was rather hasty with my photography and failed to realise that the cupcake clashed with the background, but you can still see how wonderfully the cupcakes are presented.  Mine came wrapped in clear cellophane with a red ribbon around the top, but some of Naughty Kitty's cupcakes are presented in gift boxes or wrapped in tissue paper.
After excitedly unwrapping the cellophane, this is what I found…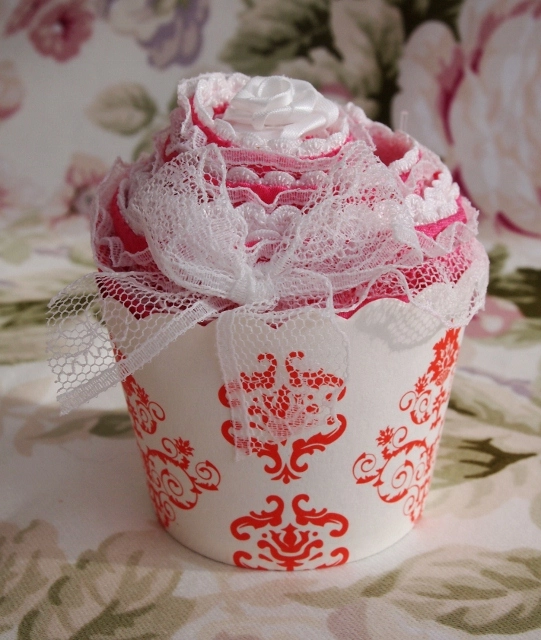 As you can see, the cupcake itself is absolutely adorable, and the presentation is lovely!  The luxurious-looking base is made from sturdy card and the 'cupcake' is actually a sexy pair of undies.  I really love the attention to detail put into the cupcake, with the frilly edge of the undies layered to look like icing, and the little silk flower on top really is the cherry on the cake.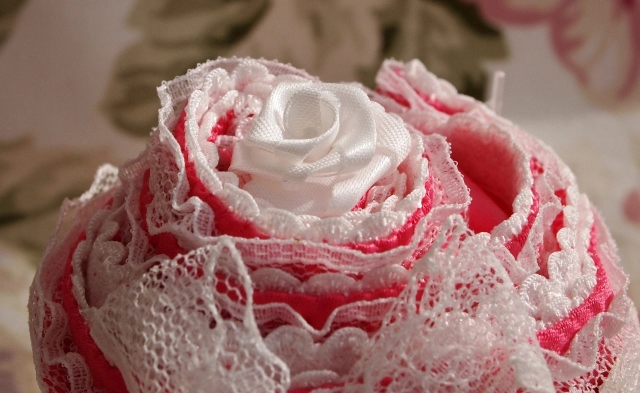 I couldn't wait to see what the undies in my cupcake looked like, and I was pleasantly surprised by the quality!  I received a frilly pink pair from Next, still with tags on, and they are very, very pretty.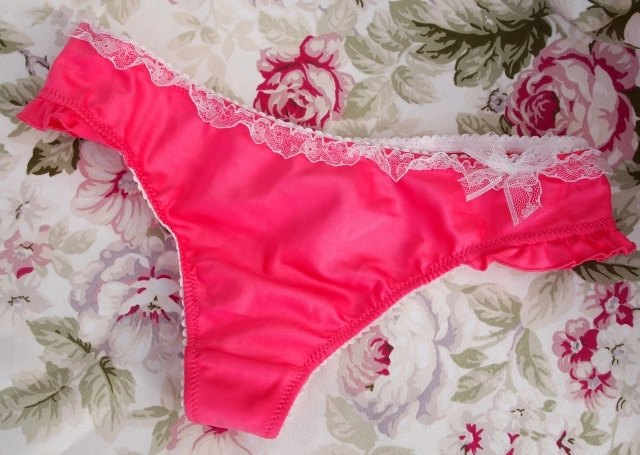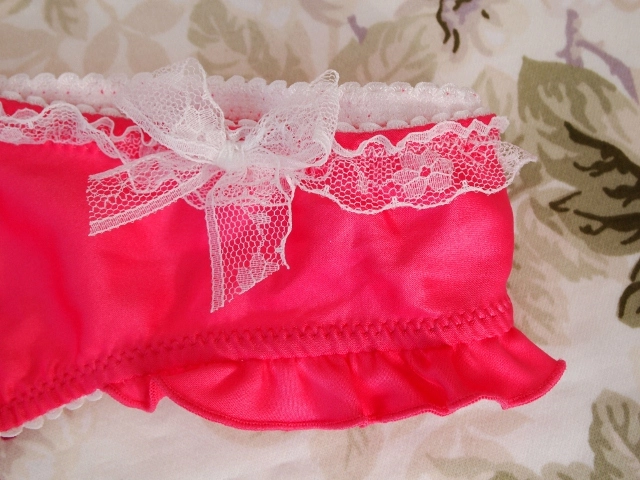 As well as lingerie cupcakes, Naughty Kitty also makes cupcakes using babywear, and all the lingerie and babywear comes in a variety of sizes, so there's something for everyone!.  As such, they would make brilliant gifts or treats for different occasions.  They would all be ideal for birthdays or christmas, the lingerie cupcakes for Hen nights and Valentine's Day, and the babywear ones would be perfect for Christenings, or as presents for new mums.
All of Naughty Kitty's cupcakes cost £5.95 each, plus postage and packaging.  The online shop is still under construction, but if you would like to buy one then visit the Naughty Kitty blog, Facebook Page or Twitter account.
Aren't they fab?
Naomi x
*I was kindly gifted this lingerie cupcake by Naughty Kitty for review purposes.  All thoughts and opinions expressed are honest and my own.*