Posts tagged
RHSunglasses
2
One of my favourite things about summer is the storms.  The rain that cools the air down, the thunder, the lightning – it's all so exciting!  This weekend has been particularly unpredictable, with amazing storms one minute, and bright, hot sun the next, which though nice, makes it difficult to know what to wear.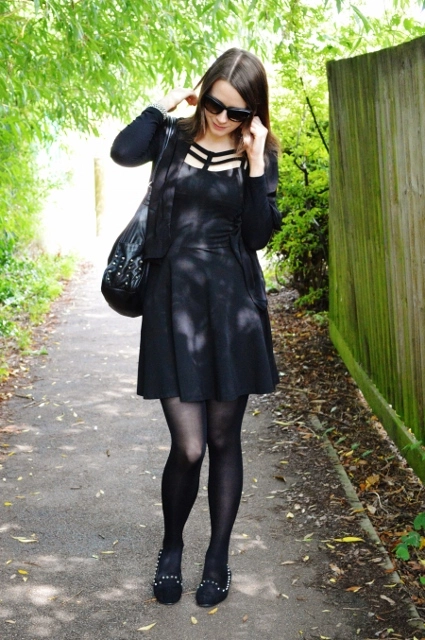 New Look Multi Strap Skater Dress / Everything5Pounds Waterfall Jacket / Alexander McQueen Cateye Sunglasses / Primark Tights / New Look Stud Pumps / Topshop Leather Stud Bag (Thrifted) / Accessories Boutique Heavy Spike Bracelet
The key for me has been light layers that can be added/removed accordingly.  A dress makes a great base for this kind of look, as it's cool enough for the sun, but can be made rain and wind proof with a jacket and tights.  I went for this New Look Multi Strap Skater Dress that I bought in the last ASOS sale, and added a pair of basic sheer black tights from Primark to avoid flashing my undies in the wind, and a lovely waterfall jacket from Everything5Pounds.  I absolutely love this jacket as it's really comfortable, and is perfect for warm weather as a cover as the fabric is so lightweight.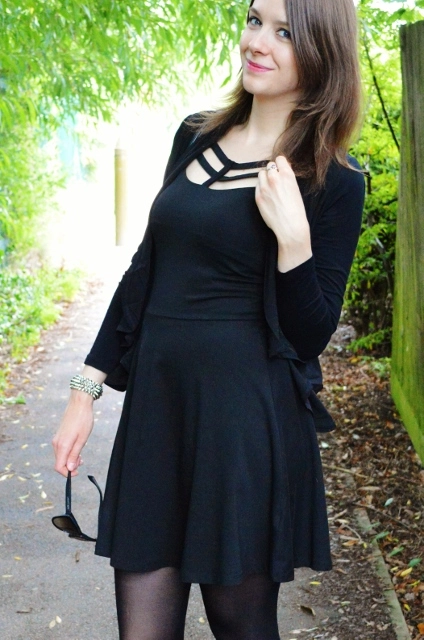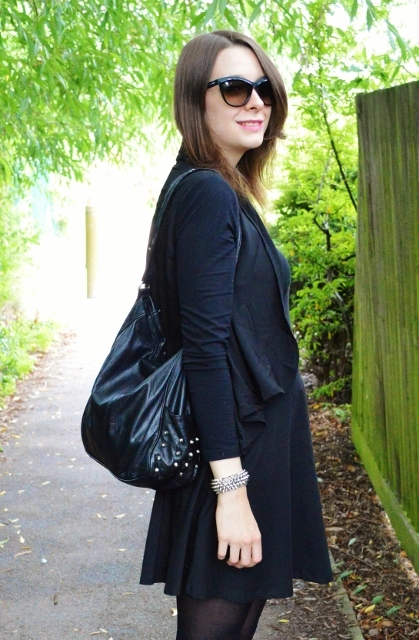 To accessorise, I wore my Alexander McQueen Cateye Sunglasses, that are an absolute essential when the sun is shining, and I also gave my New Look stud pumps a first outing.  Of course my trusty thrifted Topshop leather bag was a necessity too, and I added a heavy spike bracelet from Accessories Boutique to bring the stud theme of the outfit together.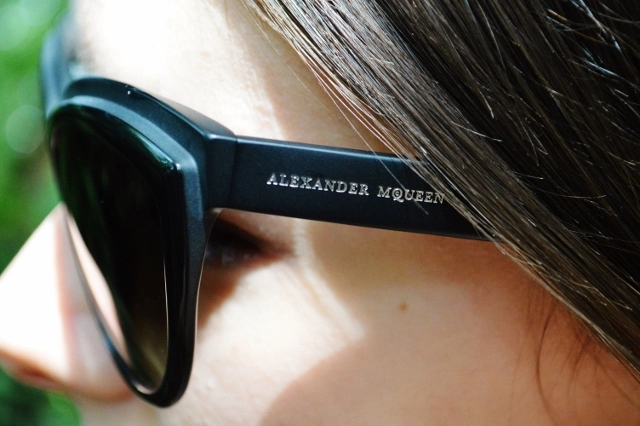 What have you been styling during this stormy summer weekend?
Naomi x
1
After two weeks of excitement, my giveaway to win a pair of ASOS Tortoiseshell Wayfarer Sunglasses closed last night, and the time has come for me to announce the lucky winner!  The winning entry was chosen at random via Rafflecopter, and the winner is entry number 645, which belongs to…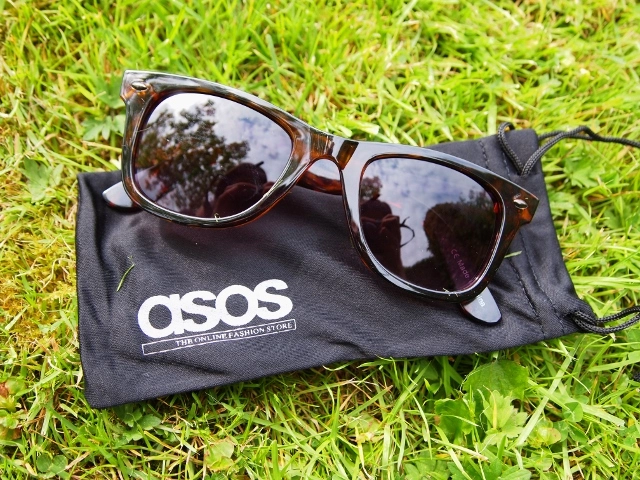 Jane of Is That You Darling!
Congratulations Jane!  This gorgeous pair of sunglasses is all yours.  Please email your postal address to bewitcheryblog@gmail.com and I will post your prize out as soon as possible.
The response to the giveaway was amazing, so I'd like to thank all of you for getting involved!  And of course, thank you to Red Hot Sunglasses for providing the prize.
Please check back soon for another giveaway (or two!)
Naomi x