Posts tagged
Save
2
Whether you're on a tight budget, or you're able to flash the cash this Christmas, today's festive post features a selection of 'Spend or Save' fashion and beauty gift ideas for women.  The 'Spend' section includes a variety of luxury options for those who want to spend that little bit more on a loved one, and the 'Save' section includes some great alternatives that are just as good, but don't cost the Earth.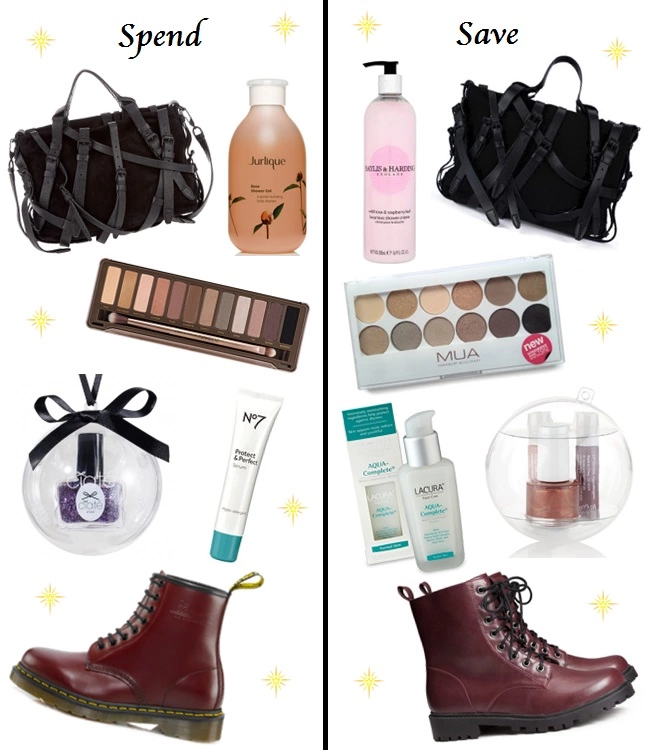 Spend:
Alexander Wang Kirsten Bag $295 from ialexanderwang.com / Jurlique Rose Shower Gel (300ml) £14.40 from LookFantastic / Urban Decay Naked2 Palette £33.30 (was £37.00) from Debenhams / Ciaté Tree Trinkets £21.00 (was £30.00) for 6 from Ciate / No7 Protect & Perfect Intense Beauty Serum (30ml) £23.95 from Boots / Dr Martens Cherry Red 1460 Boots £100 from Dr Martens
Save:
Multi Belt Two Way Bag £38 from Rings & Tings / Bayliss & Harding Wild Rose and Raspberry Leaf Shower Creme £1.99 from Superdrug / MUA Undress Me Too Palette £4 from MUA / Lacura Multi Intensive Serum Aqua £3.49 from Aldi / Limited Collection Mini Nail Polish & Lip Gloss Bauble £5.00 each from M&S / Burgundy Boots £24.99 from H&M
I've been lusting after Alexander Wang's Kirsten Bag for ages, but it's really quite expensive and difficult to track down, so when I spotted the copy on Rings & Tings I just had to share it with you all!  I don't yet have either bag myself, but from photographs the copy looks pretty impressive.
I currently have both the Jurlique and the Bayliss & Harding rose shower gels in my bathroom, and they are equally lovely.  The Jurlique one foams better, but each has a distinct sweet rose scent and luxurious packaging, making them both gift-worthy.
The Urban Decay Naked2 palette is perhaps one of the most highly sought after beauty products in the blogosphere, so would make an excellent gift for any beauty blogger.  If it's a bit out of your budget though, MUA's Undress Me Too palette is the perfect dupe.  I have it myself and the eyeshadows are all excellent quality, and at £4.00 you really can't complain!
I'm new to serums, but have recently started to use the Lacura Multi Intensive Serum from Aldi.  It's aimed at women aged 25-35, so I'm almost in that age bracket, and it makes your skin feel so soft and plump.  It's lovely, and an absolute steal, but if you want to gift a more classic brand then No.7 is the way to go.
When I first put this guide together, Ciaté's Tree Trinkets were £30 for the set, but they have now been reduced to £21 which is actually a pretty good deal, especially if you want to split the set up as smaller gifts.  If you want more for your money however, M&S's beauty bauble contains a nail polish and two miniature lip glosses for £5.  I also spotted a Primark equivalent earlier this week, costing £2 for a bauble containing 3 little lip glosses, which is even better value for money!
I absolutely adore Dr Martens and am building up quite a collection.  They last forever and, once they've been broken in, are incredibly comfortable.  But if you're looking for a cheaper version for your fashion-loving friend this Christmas, H&M's burgundy boots look fab.
Check back soon for another 'Spend or Save' gift guide!
Naomi x
2
Let's face it, we all like to look good, and new clothes, shoes and accessories really help with this, but when you shell out a lot of money for the pleasure the mood can be soured somewhat.  So, what if I told you I'd found five websites that will not only help you look fantastic, but will save you money in the process, making you feel good too?  Read on to find out how to get fashion with big discounts, for £5, or even for FREE…
1. Everything 5 Pounds
For unique fashion at a low price, Everything5Pounds.com is the place to be.  As it says in the name, absolutely EVERYTHING they sell costs just £5 each, meaning you can get yourself a full outfit for around £20.  I'll admit not everything on the site is the most stylish, but if you spend a little while browsing there are some real gems to be found.  Everything 5 Pounds' bags and shoes really stand out for me, but in my experience you have to get in there quickly as they're so popular they can sell out in minutes (it pays to join their mailing list/follow them on Facebook, believe me).  Check out this bag I ordered from them a few months ago – the quality is amazing and people are always asking me where I got it!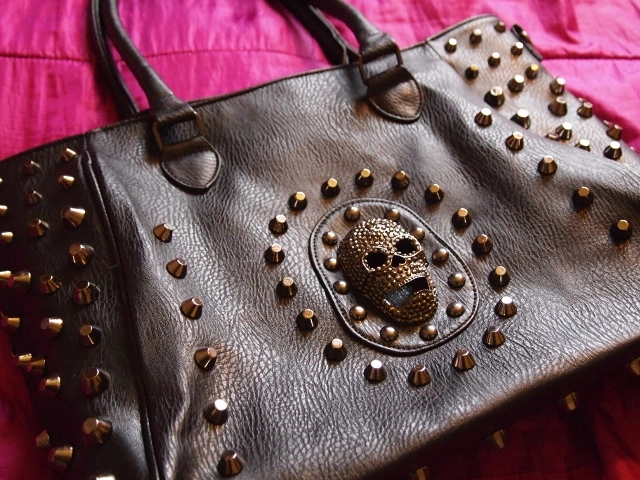 2. Fashion Vouchers
My go-to website for all the latest sale news and voucher codes in the world of fashion is FashionVouchers.com.  With categories including  womenswear, footwear, accessories and beauty covering the most extensive list of fashion stores I've seen on any voucher website, Fashion Vouchers has a bargain for everyone – you just have to hunt it out!  It really is an internet treasure trove of discount gold, and you can be savings savvy at just the click of a mouse.  Any time I want to order something online from one of the popular fashion sites, I always check Fashion Vouchers first and more often than not I'll find a code for money off or free delivery.  Current offers include up to 50% off at Clarks, £20 off when you spend £100 at Lipsy and 10% off at Missguided.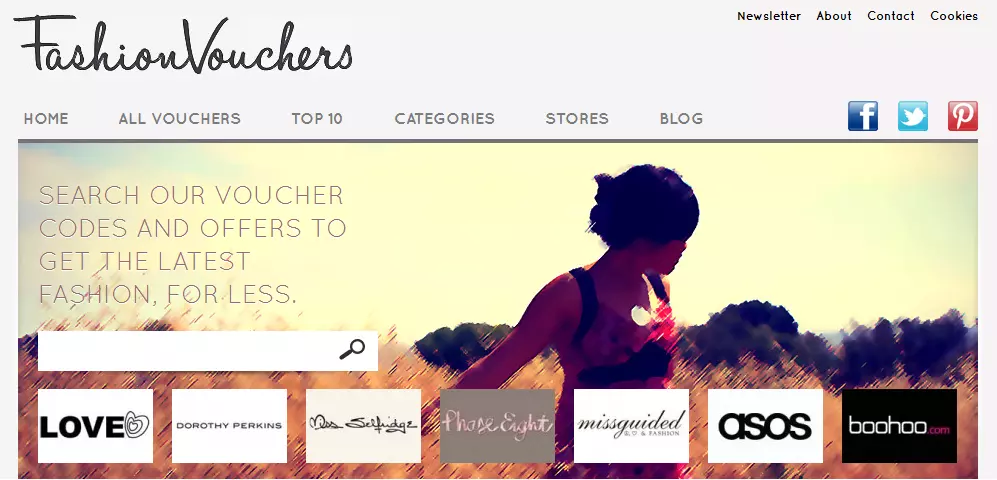 3. Big Wardrobe

A few years ago I came across a website called Big Wardrobe, 'The Worldwide Fashion Exchange', and it has become a firm favourite of mine.  Big Wardrobe is a cross between eBay and Facebook, in that you make yourself a profile, list the fashion items that you want to get rid of, and communicate with other users to negotiate swaps and sales on your things.  The whole concept is a brilliant way to get new clothes for practically nothing, and you can even make yourself a bit of money too.  After losing weight, I swapped items that were too big for me for some beautiful new clothes that fit perfectly.  The swapping process is just so much fun and I highly recommend you try it!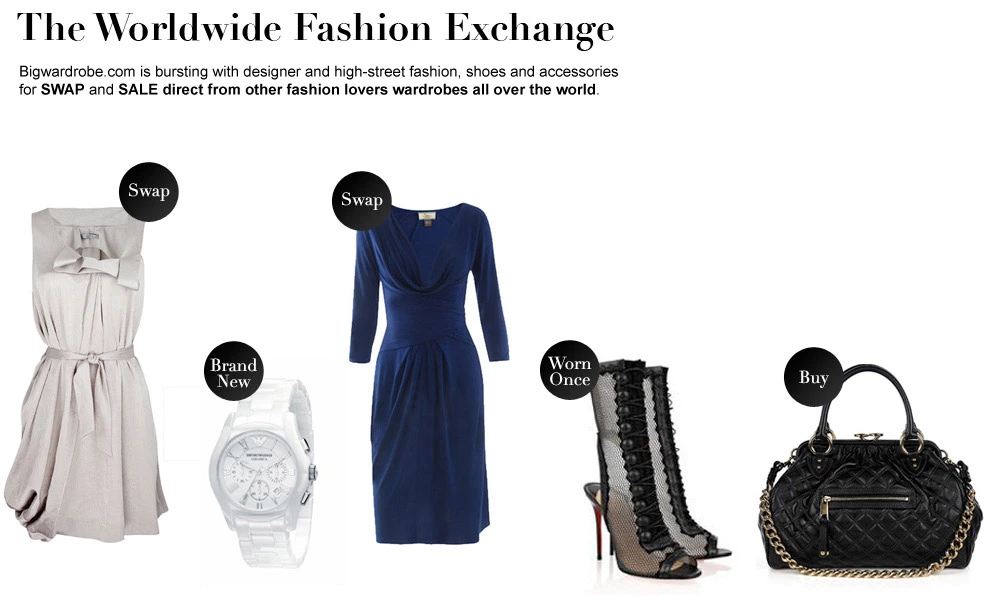 4. eBay
The old classic for saving on fashion is eBay.  When I was teenager I probably saved hundreds of pounds on clothes and accessories by buying from eBay, and I'm still fond of spending evenings scrolling through pages of dresses and shoes to see if I can bag myself a bargain.  eBay is great for picking up unique pieces that can't be found in stores, or even for finding highly sought after items that have sold out everywhere else.  They often run special offers too, such as the current Summer Holiday Shop where you can get up to 50% off women's fashion.  I'm currently lusting after this Animal Swimsuit, down from £35.00 to just £13.00!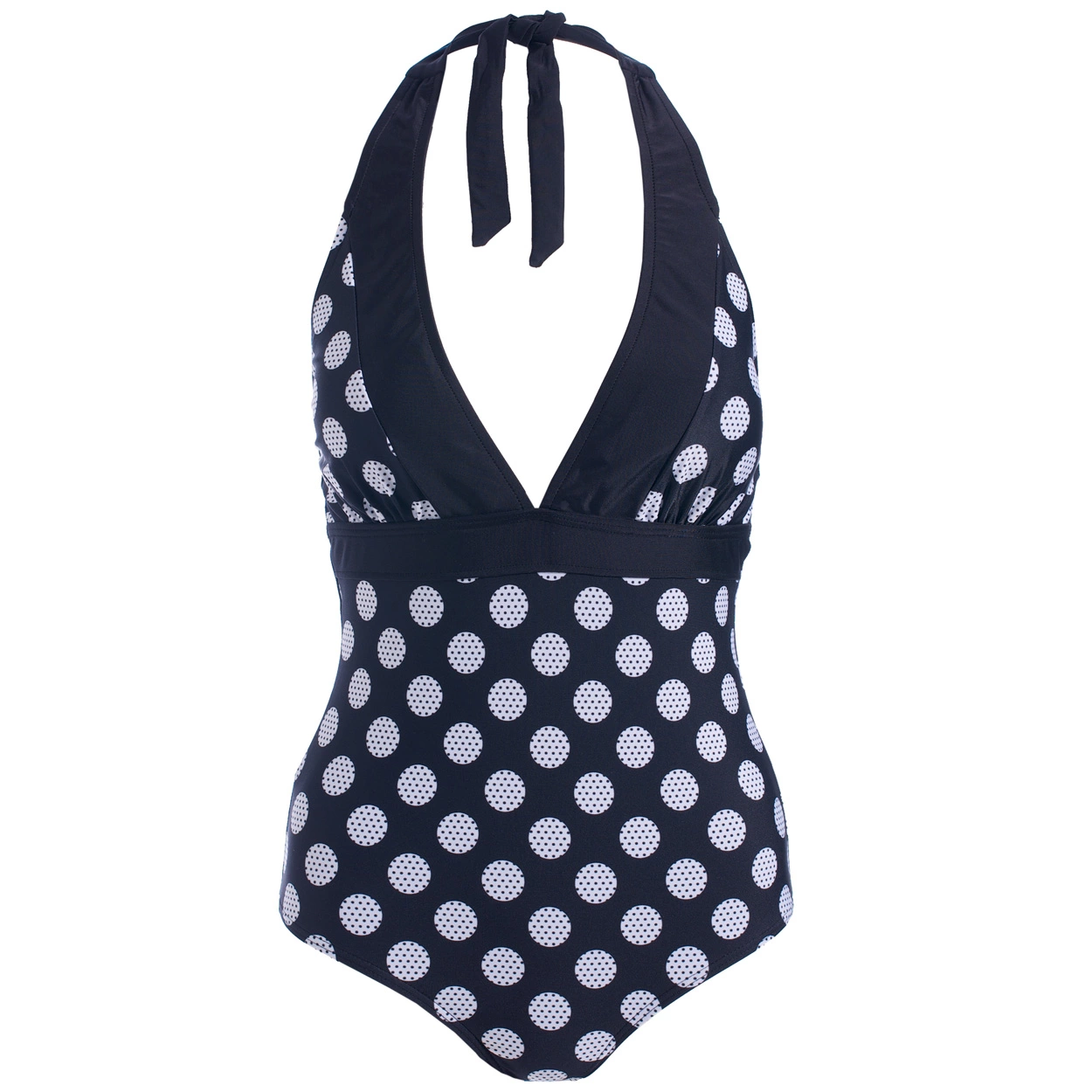 5. Fragrance Direct
No outfit is completely without make up, nails and perfume to match, and Fragrance Direct has it all.  The website boasts hundreds of top brands at just a fraction of the RRP, and the icing on the cake is postage is cheap too!  As a nail varnish fanatic, Fragrance Direct helps me feed my obsession whilst saving me some hard-earned pennies, as you can get brands such as Essie for just £1.99, and even OPI for £3.99, which is almost £10.00 off.  Of course, they sell loads of designer fragrances too, with everything a lot cheaper than you'd find it on the high street.  For instance, you can currently get the Vera Wang Princess Gift Set for £24.90, instead £45.00.  Impressive, right?  Here's one of my recent Fragrance Direct hauls…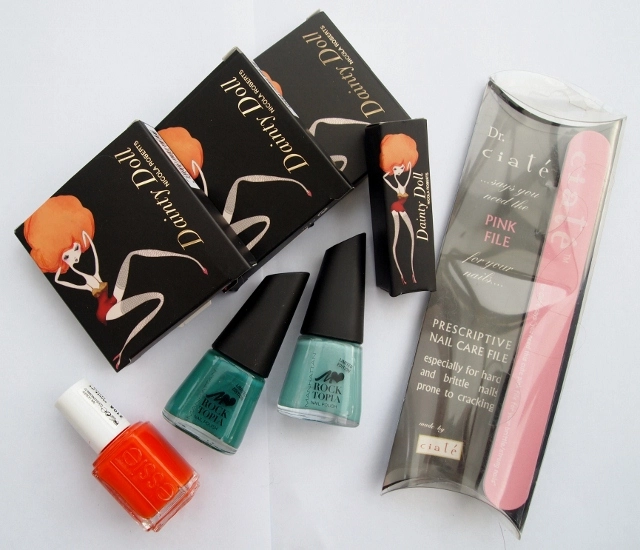 Which websites do you use to save money on fashion?
Naomi x
0
Good news, beauty fans!  BeTrousse are currently having a January sale and ALL of their Beauty Kits are selling for just £9 each!!  That includes the Christmas Beauty Box, Pretty Beauty, Summer Break, The Must Haves, Organic & Natural Beauty and Spring Beauty.  Every box is packed full of full-size products (not a sample in sight!), so at £9 you really are getting an absolute bargain.  In fact, my favourite box is the Pretty Beauty Box which contains NINE full-size items, working out at just £1 each with this offer – amazing, right?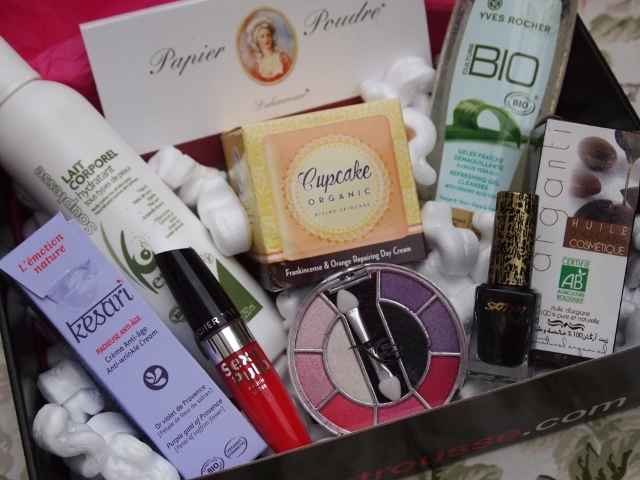 If you want to know more about each box before you decide to buy, here is what I thought of each one (except for the Spring Beauty box, which I didn't receive)…
To take advantage of this incredible saving, you can view the full selection of beauty kits here.  Fingers crossed they'll be launching some new, exciting kits in 2013!
Naomi x