Posts tagged
Shop Launch
4
Earlier today I was lucky enough to attend the invitation-only press preview of the new Urban Outfitters store in Leicester, ahead of their official launch tonight.  The store is located at the heart of the city in the Highcross shopping centre (right on the edge so it's easy to find!), and spans two large floors, with womenswear downstairs, and menswear, home and gifts and fitting rooms upstairs.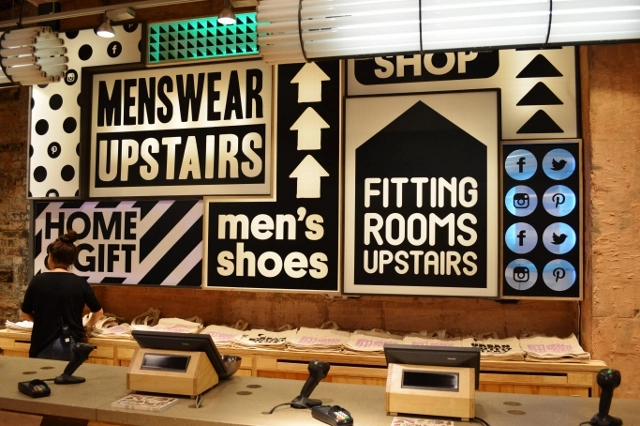 As soon as I entered the store I could tell that it had a great vibe.  The Urban Outfitters team have worked hard to transform what was once a fairly dark and claustrophobic space, into a far more open and vibrant one, which has the subtle industrial look that you expect from Urban Outfitters, with its bare floors and reclaimed metal and wooden interior.  Vintage and alternative curios are also spread throughout the store giving it a fun and quirky edge, and hand painted contemporary art and wording adorn the walls.  I even got to see some of it being done!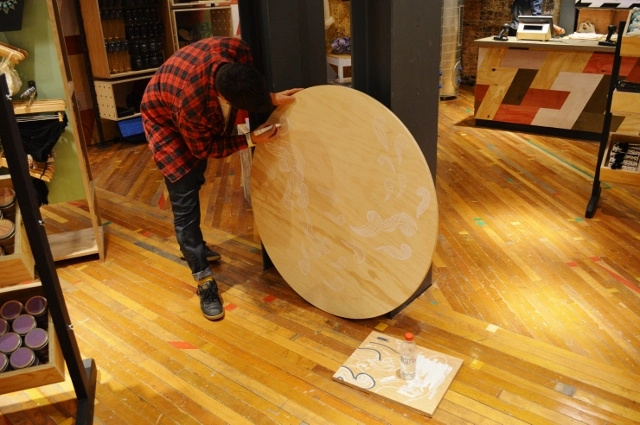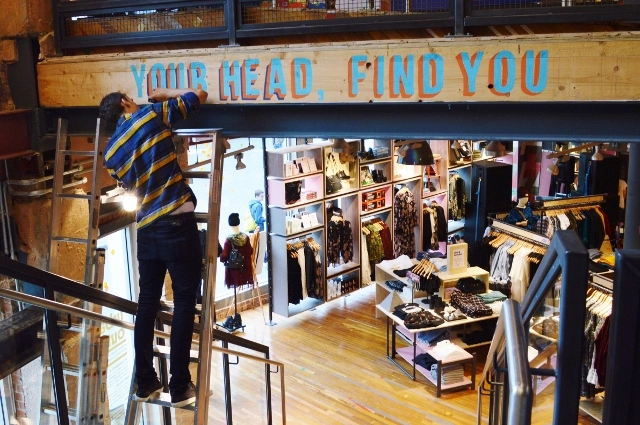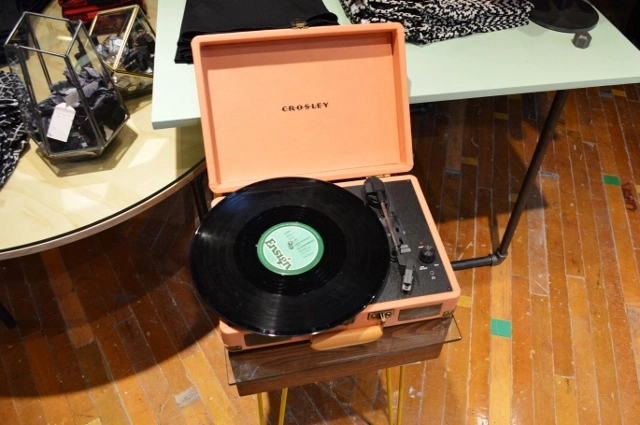 The store boasts a really eclectic mix of brands and styles, including own label collections such as Pins & Needles and Worland, but also well-known brands such as Converse and Levi's, and up and coming labels like Cheap Monday and Native Rose.  I spotted a great mix of edgy basics and classic designs, as well as bolder, more creative pieces (including a very spacey looking silver mini skirt!), that at the same time keep an urban, on-trend theme.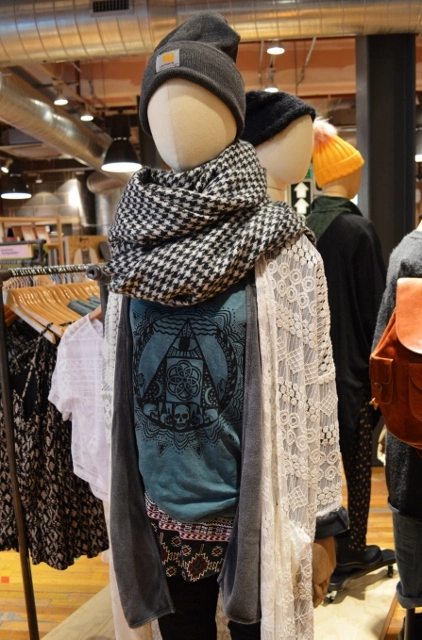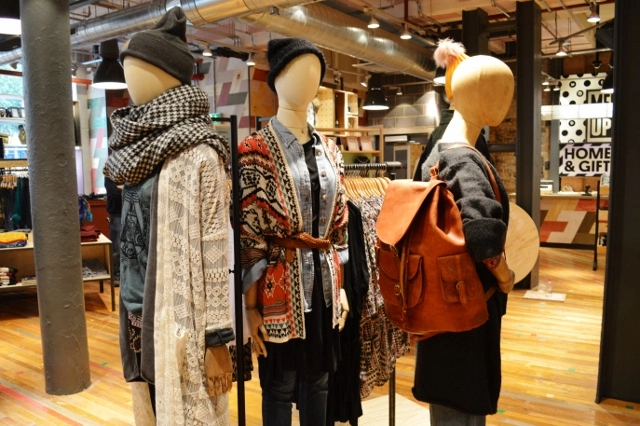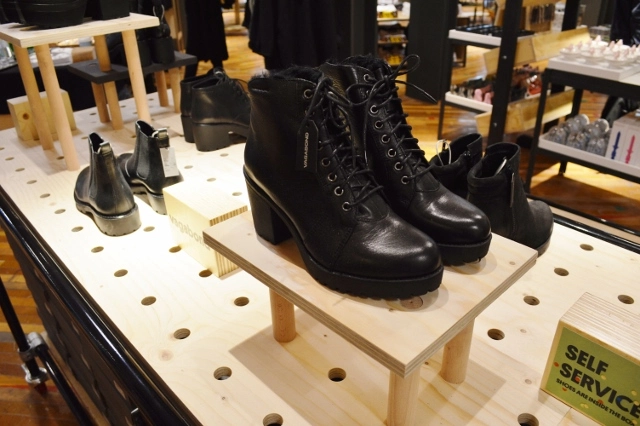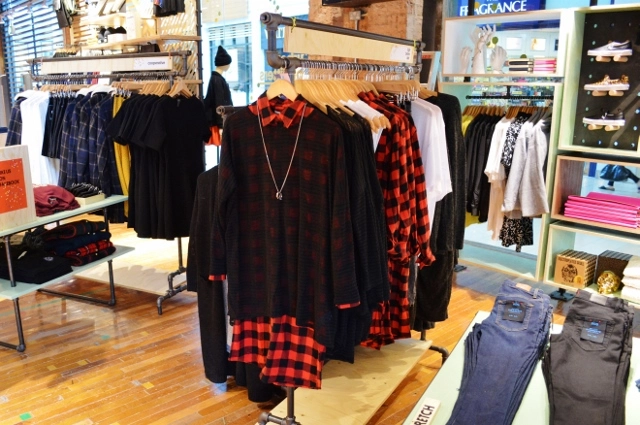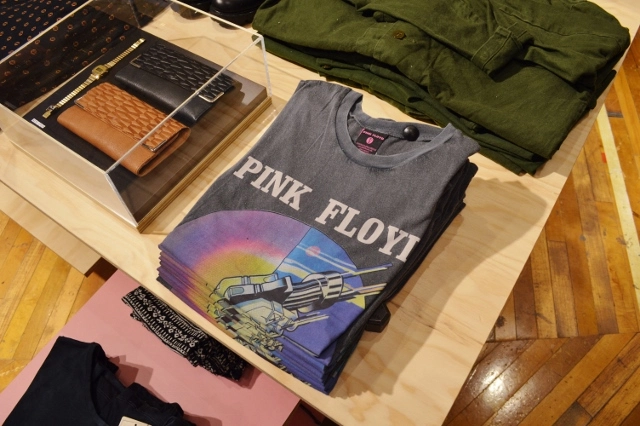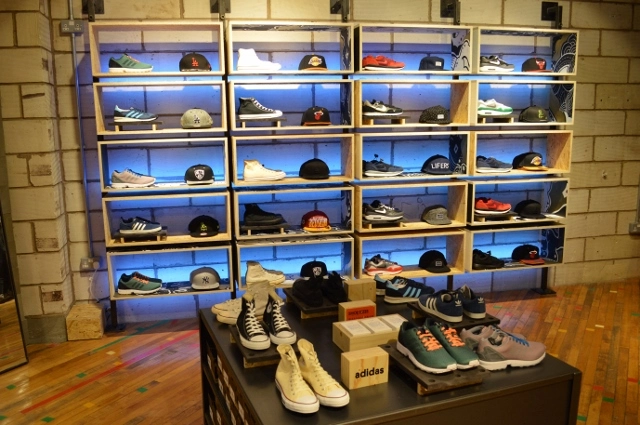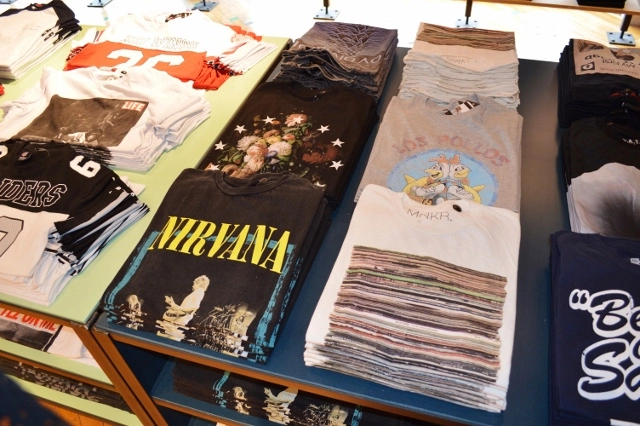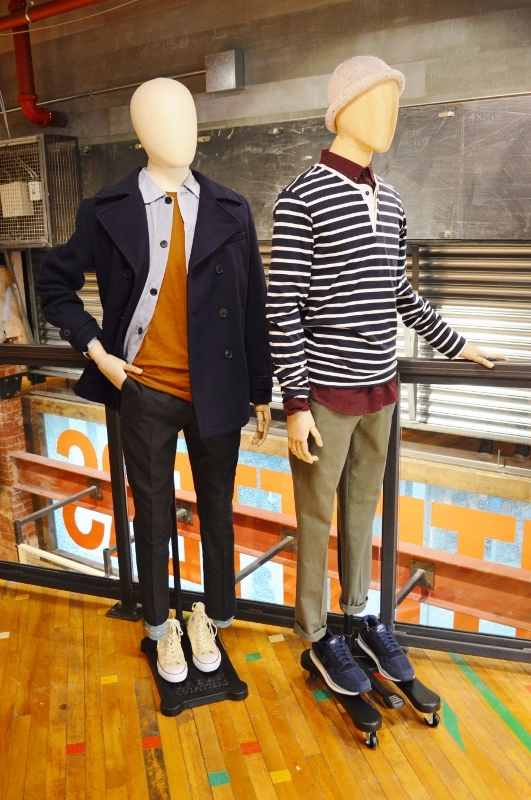 The accessories, gifts and homeware don't come as an afterthought either.  Everything is displayed so beautifully, and items of jewellery, hair accessories and nail varnishes are dotted around the shop so you can really get a feel of how to style different items throughout the store.  Everything just seems to fuse together so perfectly, making for an easy and pleasant shopping experience.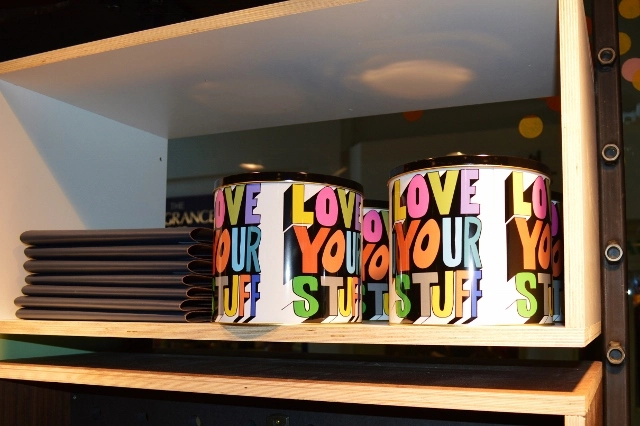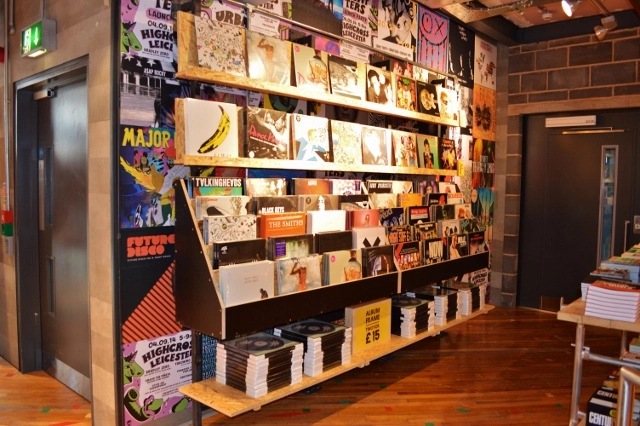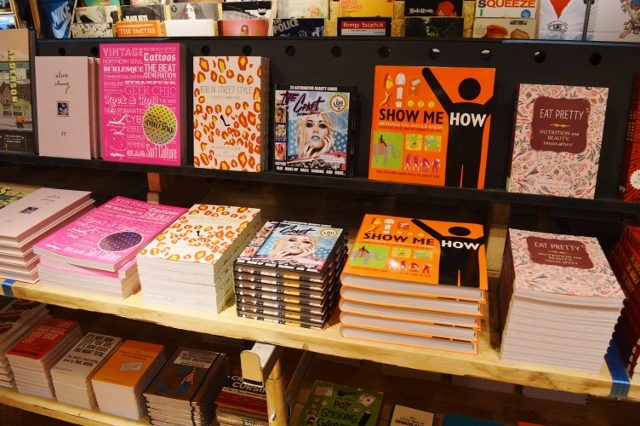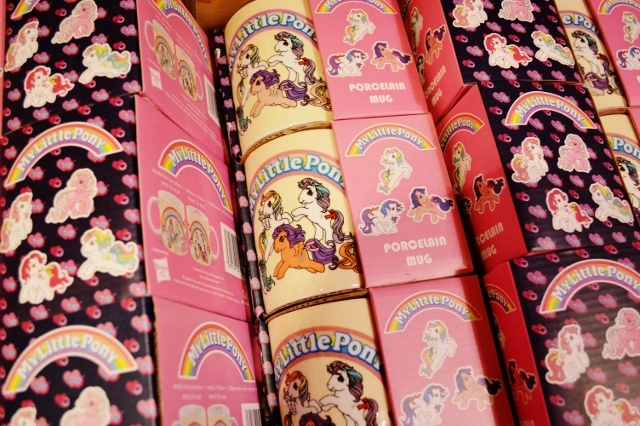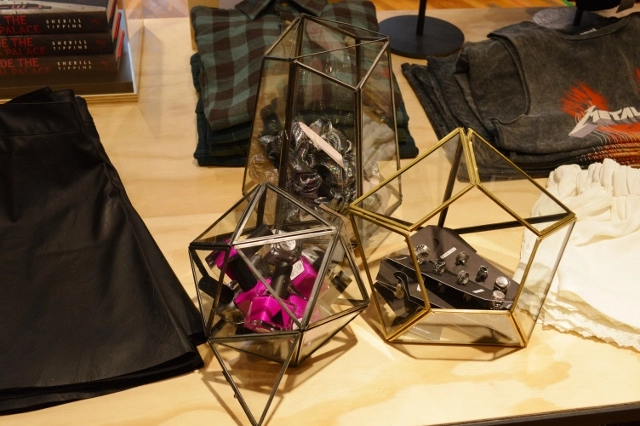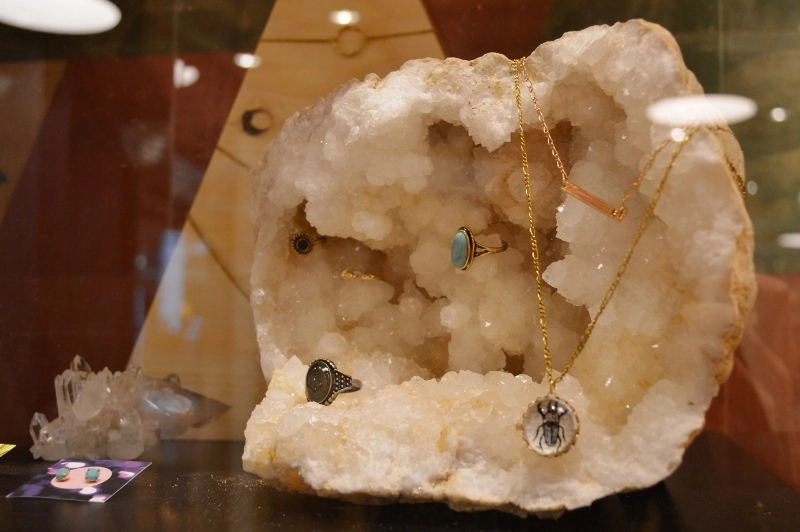 I really enjoyed browsing the new store before it opened, and it was nice to meet some of the Urban Outfitters team too.  I even got to choose a gift to take away with me, so I went for a beautiful black burnout floral cardigan that will be great for layering during the coming autumn and winter months.  I'm sure you'll be seeing it in an outfit post or two very soon!
Naomi x