Posts tagged
Smoky Eye
9

Early last month I launched my Budget Beauty Blogger Swap.  The budget for the swap was £10/€12/$16, and the aim was to buy your swap partner as many beauty products as you could within the budget – quite a challenge, but not impossible!  So far, I have already seen quite a few posts from bloggers sharing their swap parcels, and everything sent and received has been brilliant.
Today it was my turn to receive my parcel all the way from Beverly Hills in LA.  My swap partner was the lovely India, a US beauty blogger who runs beautynthbrains.  I answered the door to the postman this morning to see him holding a box with the US postal logo on it, and I knew what it was straight away.  As I'm sure you can imagine, I was really excited to see what was inside the parcel so I opened it in a hurry, and was met by this pretty pink, spiralled package, packed full of amazing products.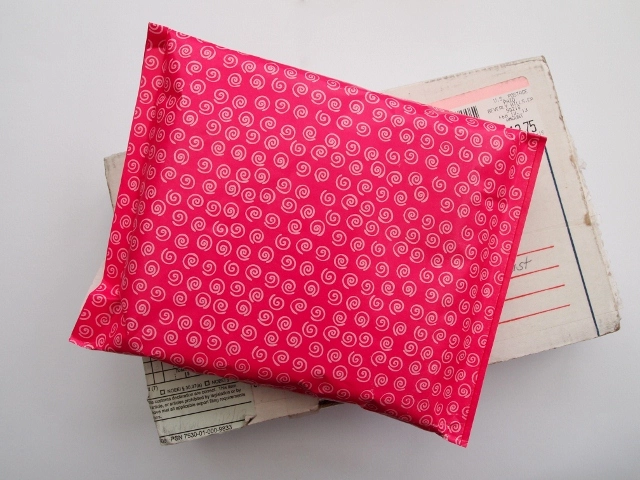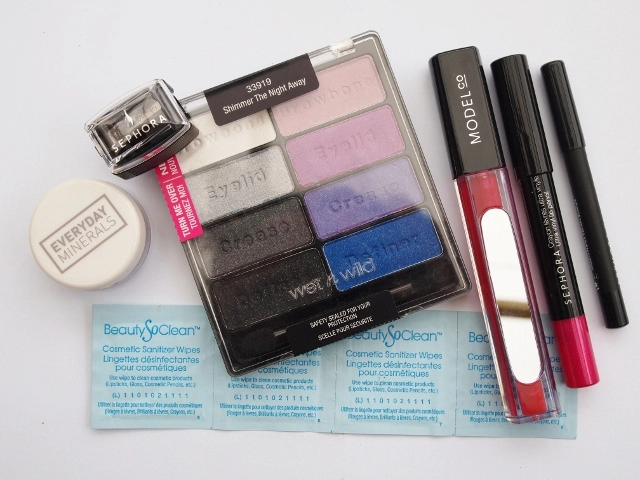 When I saw this little haul I was over the moon!  Everything India sent is exactly my colour, and I was really happy to receive products from so many brands that we don't have in the UK.  I will be reviewing each of the products separately in the coming weeks once I've had a chance to use them properly, but here are my first thoughts on everything…
Wet n Wild Color Icon Eyeshadow Collection in Shimmer The Night Away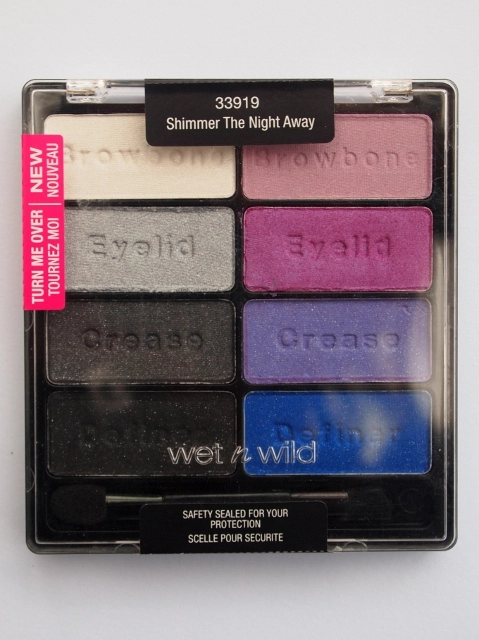 I was incredibly happy to receive a Wet n Wild eyeshadow palette, as I have heard a lot of good things about them and they are highly sought after in the UK.  The palette I received is Shimmer The Night Away, which features eight shimmery shades – four suitable for a smoky eye look, and four pinks and purples which are my go-to colours – perfect.
Everyday Minerals Stay Cool Matte Eyes Eyeshadow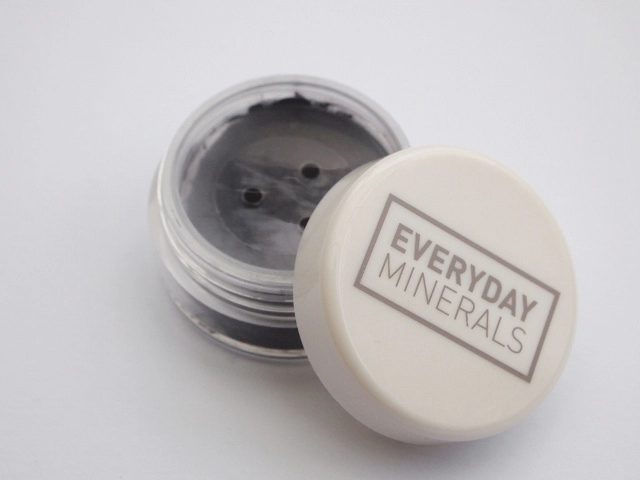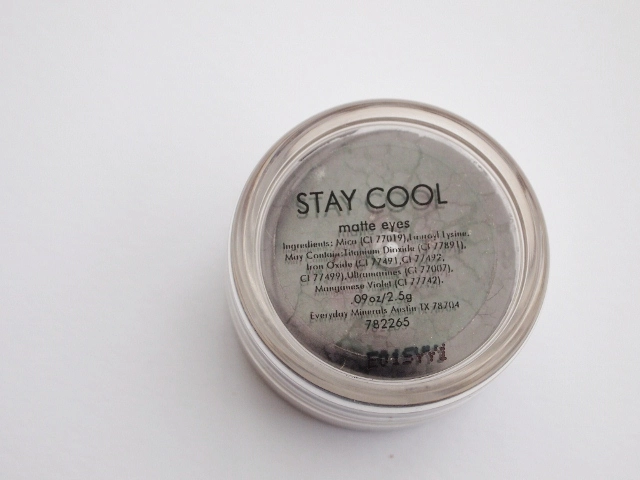 Everyday Minerals isn't a brand that I'm  familiar with, and I don't own many mineral eyeshadows, so I'm really looking forward to experimenting with this.  The colour is a deep grey with a lovely violet undertone, which will incorporate well into my usual colour palette.
Sephora Nano Eye Pencil in Midnight Black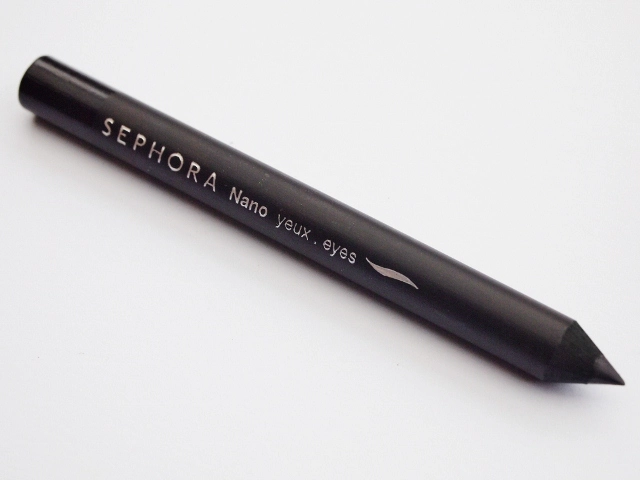 India and I told each other a few items that we had been lusting after, and Sephora Nano Eyeliner was one of mine.  I adore bold, black eyeliner looks so this is ideal for me.  I've swatched the liner on my hand and, as the Sephora website says, it is highly pigmented and glides on easily as it's enriched with shea butter.
Sephora Ultra Vinyl Lip Pencil in Fuchsia Pink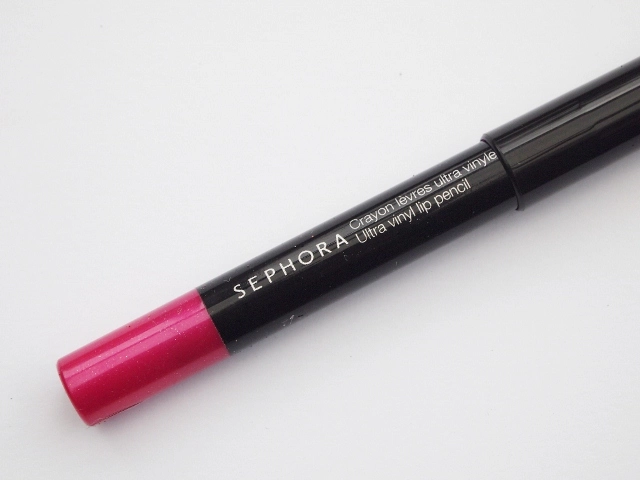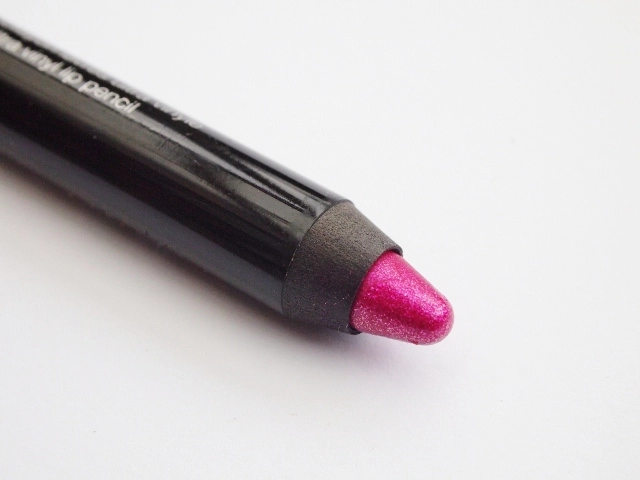 Sephora's Ultra Vinyl Lip Pencil in Fuchsia Pink was another of my requests, and it hasn't disappointed.  I wore this today and it applies smoothly and lasts a very long time.  The bright pink shade is absolutely stunning, and the micro-glitter finish gives incredibly shine.  I think it's reminiscent of Barry M's Lip Lacquer Crayon in Party Pink.  Gorgeous!
Sephora Pencil Sharpener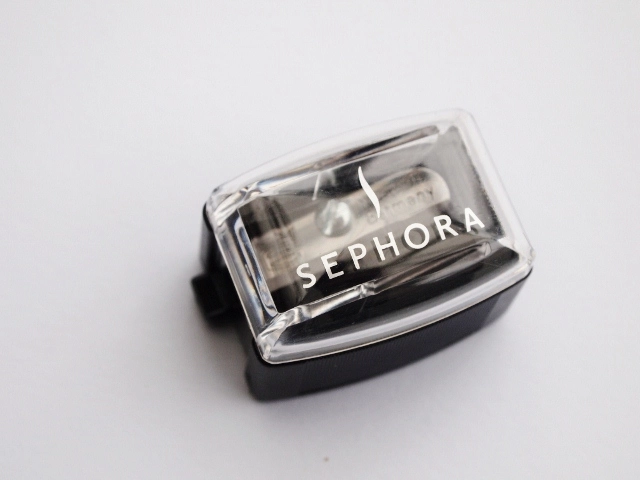 I've been meaning to buy a new pencil sharpener for ages now as my old one is on its way out, so this was a great little accessory to find in my swap parcel.  India must have read my mind!
Model Co Lip Gloss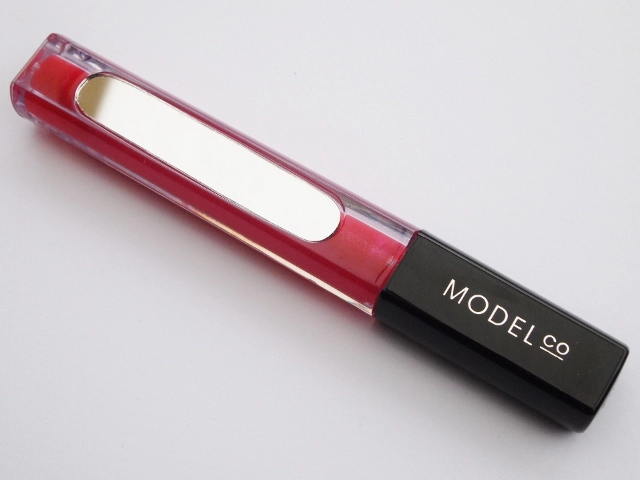 Model Co is another brand that I've never used before.  The gloss doesn't have a name or colour labelled on it, but it's a bright shimmery pinky red with a sheer finish.  I didn't find the gloss overly sticky when I tried it on earlier, and it has an intense strawberry scent and flavour which I love.  The mirror on the tube is so handy too.  I'll definitely be using this gloss on a regular basis.
Beauty So Clean Cosmetic Sanitizer Wipes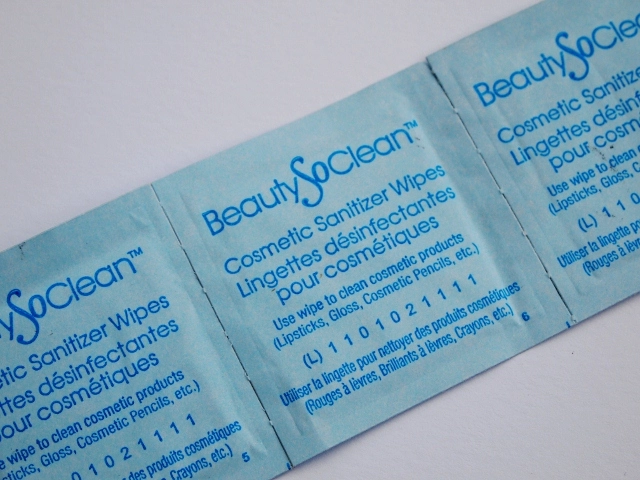 India also sent me four cosmetic sanitizer wipes which are for cleaning cosmetics before or after use.  Another nice little addition which will be carried in my make up bag for cleansing on the go.
Overall, I couldn't be happier with what I received in my swap parcel.  I imagine India went over the budget with her buys, so thank you India for being so generous and sending me so many fantastic treats.  I feel well and truly spoilt today!  Unfortunately, I forgot to photograph everything I sent, but hopefully India will share everything in a post of her own when her parcel arrives.  I posted almost two weeks ago so fingers crossed it will reach the US soon!
I plan on linking to everyone's swap parcel posts in a blog post very soon, so if you've received your parcel and have blogged about it please let me know!
Naomi x
6
Well!  After weeks of preparation – shopping, cooking and decorating – Christmas Day has been and gone, and we're all probably a few pounds heavier than we were this time last week!  I hope you all had a wonderful time, celebrating in your chosen way with the people you love, and I hope Santa brought you everything you wished for.  I personally had a great time!  The highlight of Christmas for me is playing games and doing quizzes with my family, and they were definitely done in abundance.
Christmas isn't just about the presents, but I got some really lovely fashion and beauty related things this year, so I thought I would share them with you today.  I also got a lot of chocolate, baking equipment, geeky stuff (including a bat detector which I've been wanting for AGES) and books – my friends and relatives know me well!
So, here are some of my Christmas gifts.  Apologies for the strange colouring in a few of the photographs…  They were taken in bad lighting!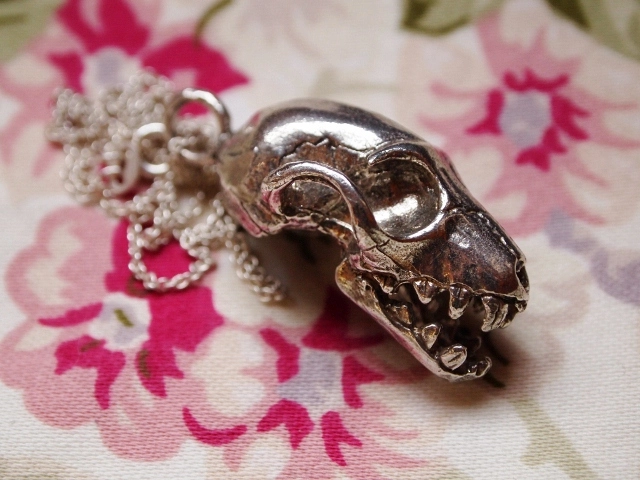 My dad bought me this absolutely beautiful sterling silver Bat Skull necklace.  He mentioned that he got it from Etsy and it was handmade in New York by an obviously very talented maker.  I instantly fell in love with it when I opened the box, and in my surprise I ended up dropping the box in my mug of tea, woops!  I adore bats so I am going to treasure this piece.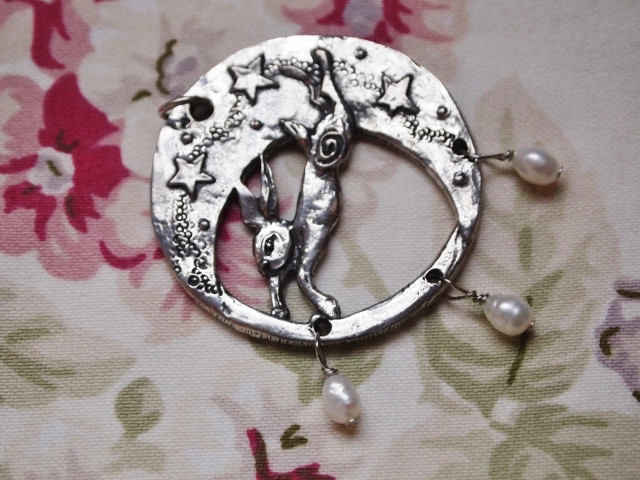 I also love hares, so my dad gave me this large pewter moon hare pendant as well.  Isn't it stunning?  I need to find a chain for this pronto so I can start wearing it.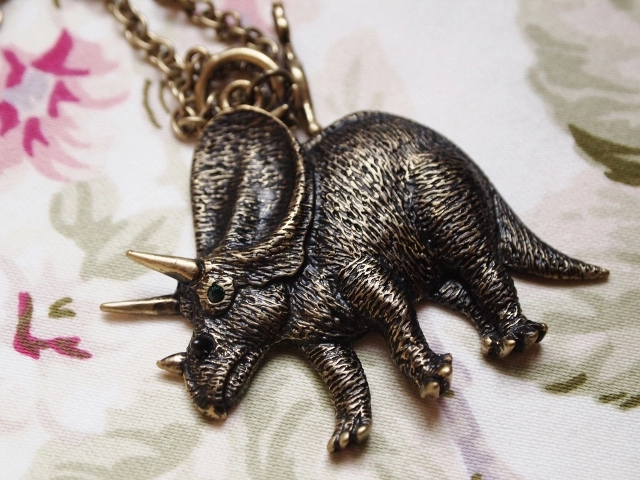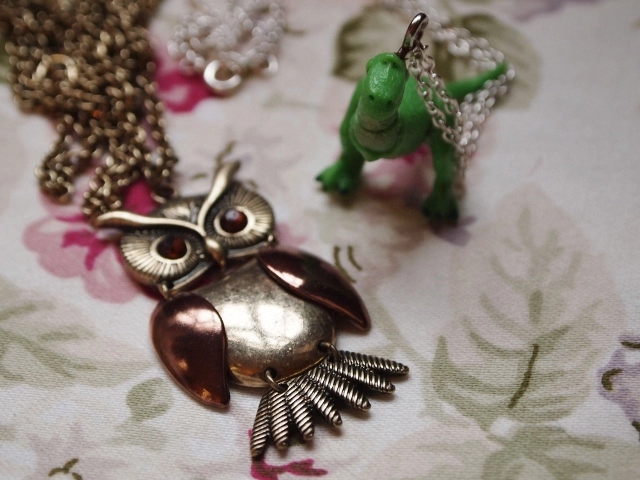 The dinosaur at the top was from my sister, Rex from Toy Story was from my fiancé, and the owl was from my fiancé's sister.  Owls, dinosaurs and necklaces are a few of my favourite things, so I was very pleased to receive all three of these beauties.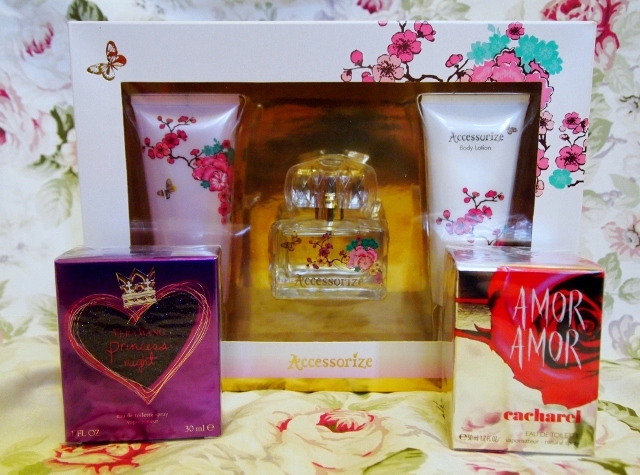 I received three different perfumes this year, all of which are replacements for perfumes I already have.  Cacharel's Amor Amor (one of my all time favourites), Vera Wang Princess Night, and an Accessorize Gift Set.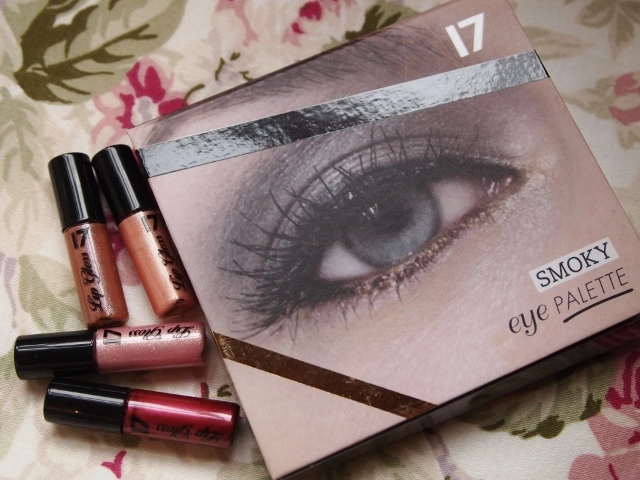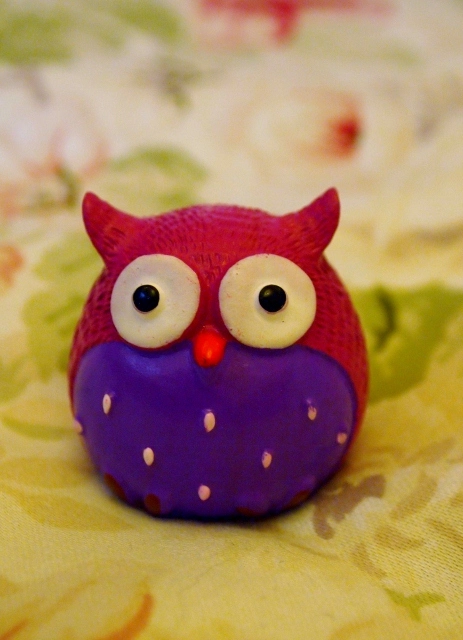 I didn't get much make up this year, but my cousin gave me 17's Smoky Eye Palette and a few little 17 lip glosses.  The red gloss is gorgeous!  The guy at the bottom is a rather cute owl lip balm.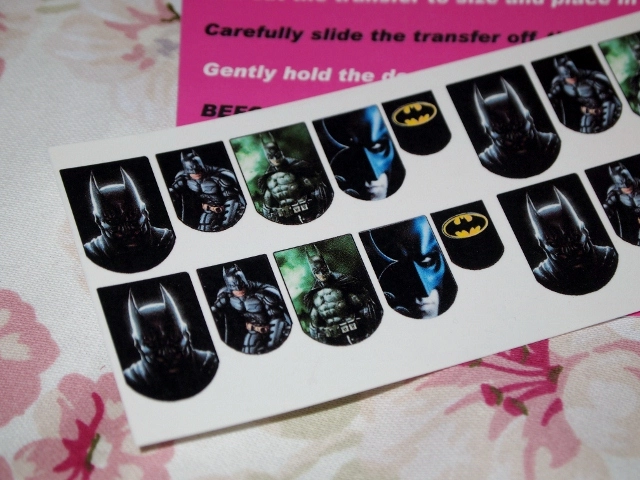 How amazing are these?!  My fiancé's sister gave me these Batman nail transfers.  I was so excited when I opened them and I cannot wait to give them a go.  Definitely expect a review of these soon.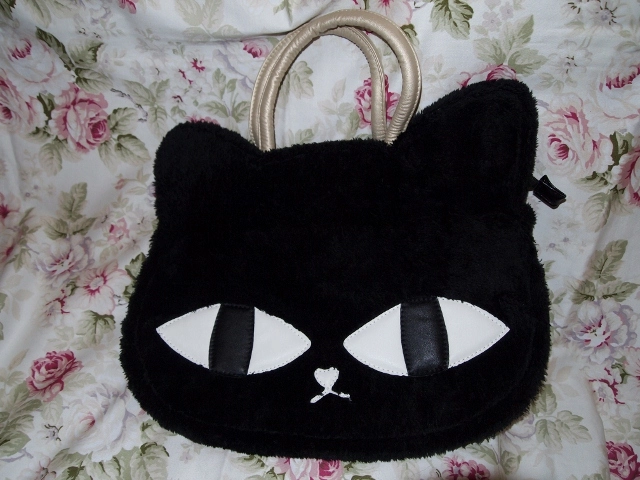 This cat bag from my mum was one of my favourite gifts this year.  It's big and furry and very soft – it needs to stop raining now so I can use it!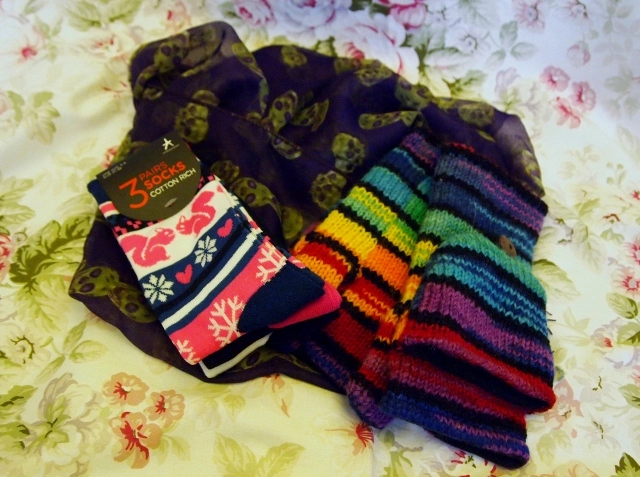 Christmas wouldn't be Christmas without a scarf, gloves or socks, and this year I got all three.  The scarf is purple with green skulls and is nice and light – ideal for spring.  The socks have squirrels on them, one of my favourite animals, and the rainbow mitten gloves are SO SNUGGLY – win!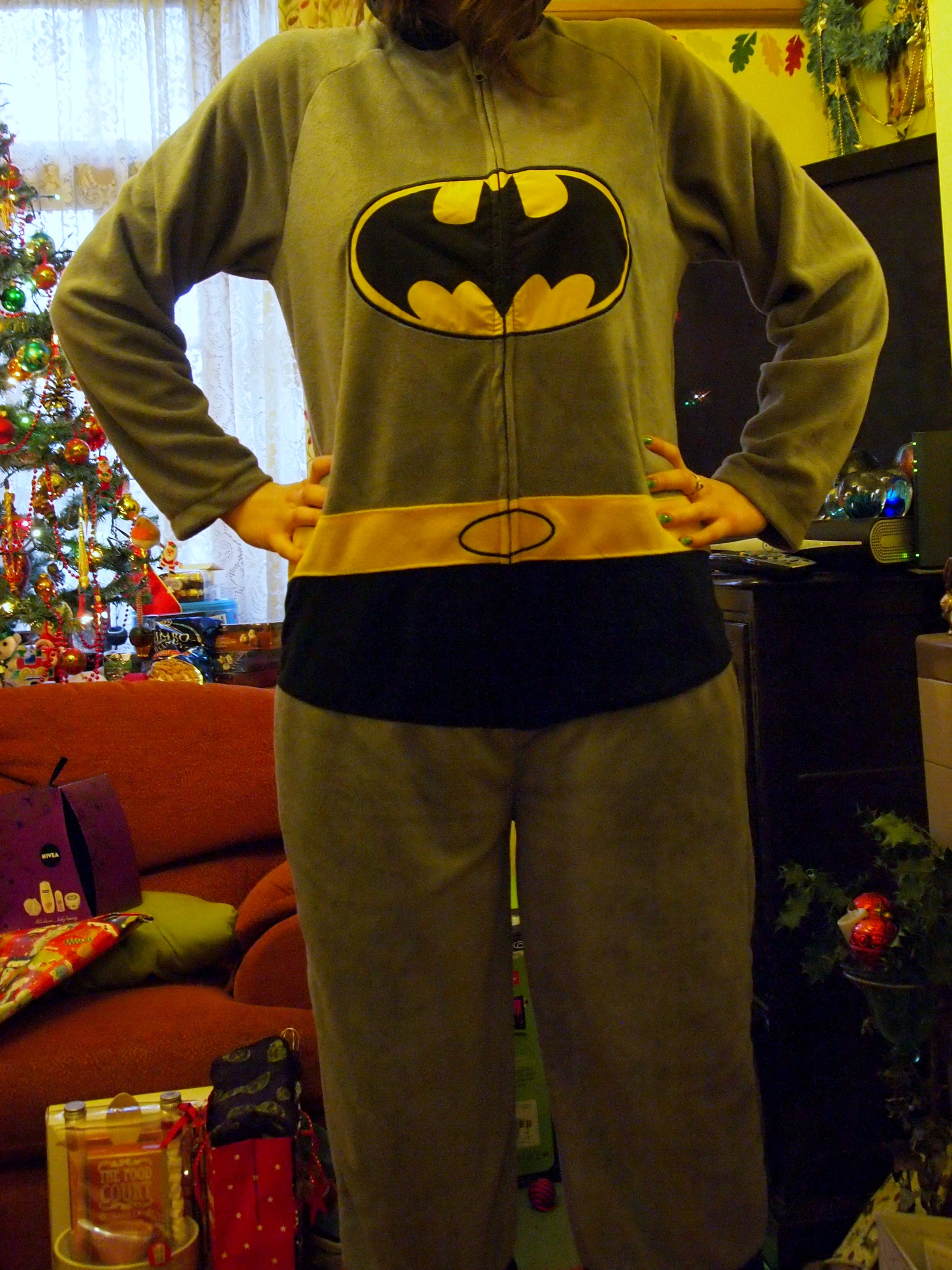 Not the best photo in the world but my mum got me a BATMAN ONESIE!  Amazing, right? <3
A massive thank you to everyone who spoilt me this year, I am extremely grateful.  Did you get anything fashion and beauty related for Christmas this year?  I'd love to see your hauls too!
Naomi x