Posts tagged
Student Fashion Essentials
0
This week's Student Fashion Essentials post focuses on one of my all-time favourite fashion items – boots.
A pair of comfortable, warm and waterproof boots are essential for all the walking to, from, and around campus you'll be doing during the cold Autumn and Winter months, but that doesn't mean they have to look like you've come straight from a building site or hiking expedition. If you go for quality leather boots, they're almost guaranteed to fulfil the above criteria, and with this season's biker leather trend there are currently hundreds of amazing, stylish boots out there to choose from.
My pick of the boots this season are these black Studded Leather Biker Boots from F&F, which are not only gorgeous and bang on trend, but also incredibly kind on the student pocket, coming in at a thrifty £35.00.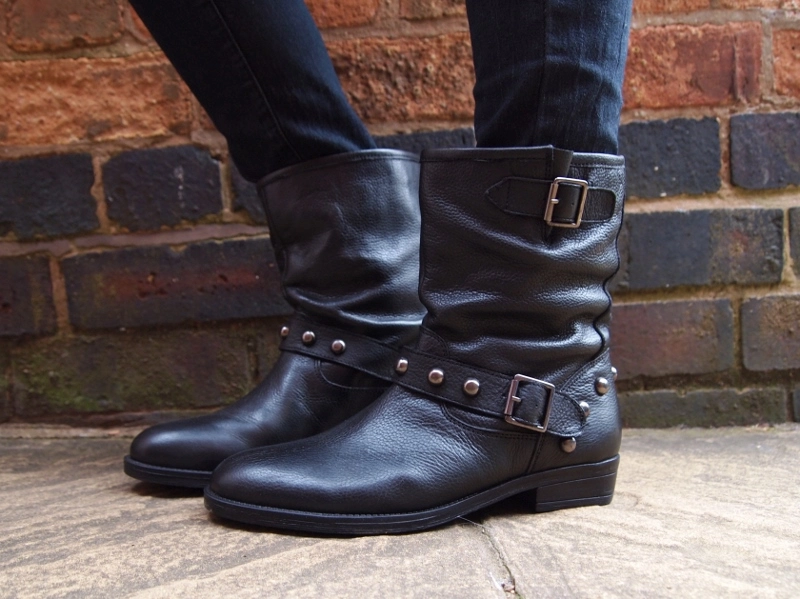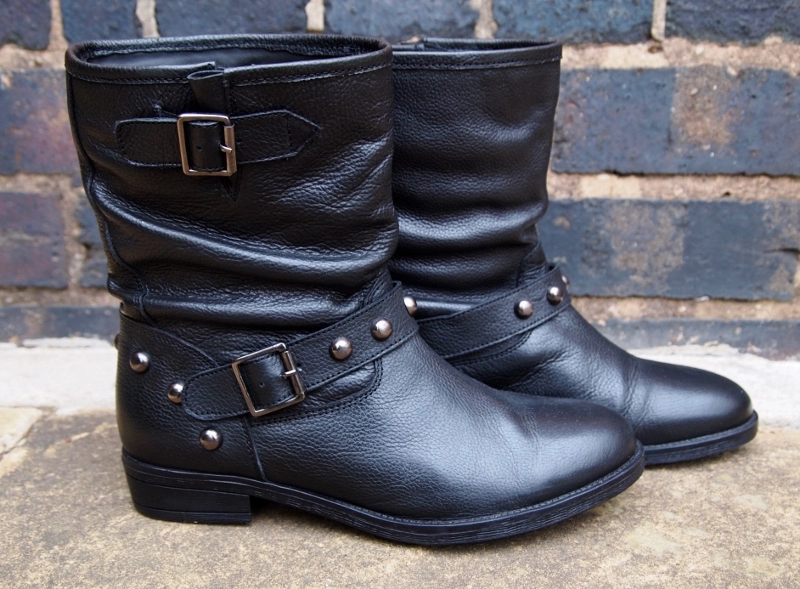 The boots are crafted from beautifully soft, high quality leather which give them excellent flexibility for ultimate comfort, and the fact that they're made from leather means they keep your feet warm and dry too, so they can withstand any kind of weather without getting soaked or falling to bits.  Also, usually when I wear new boots they tend to rub and cause blisters until they're broken in, but I haven't had that with these at all, even after wearing them all day at work, as the strong soles and low block heel make them easy to walk in.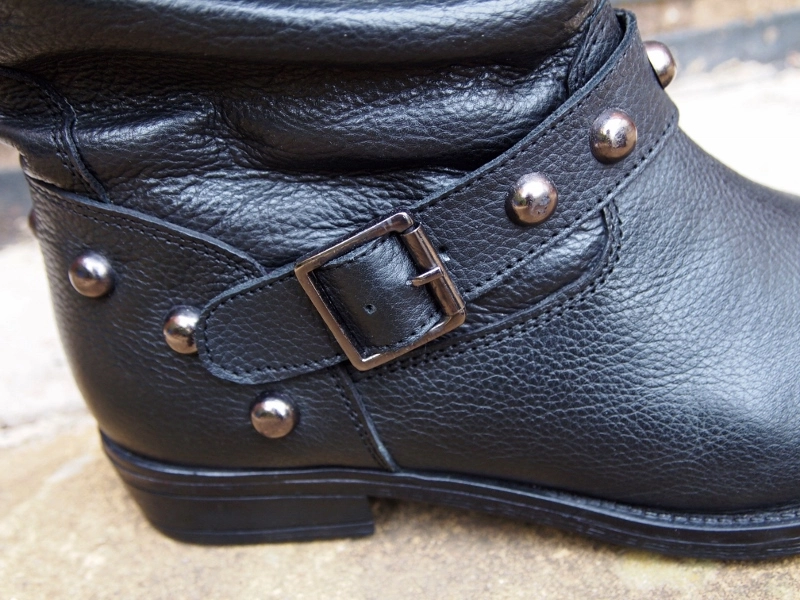 In terms of aesthetics, these boots are perfect for this season's biker trend, with their double straps and silver dome stud detail.  They're also very versatile and look great with a variety of outfits.  They work really well with a simple dress and a pair of black tights, and their wide tops mean they can be worn with skinny jeans on colder days.  I mostly team my pair with black skinnies, a simple top and a leather jacket for a chic look that's effortless but edgy.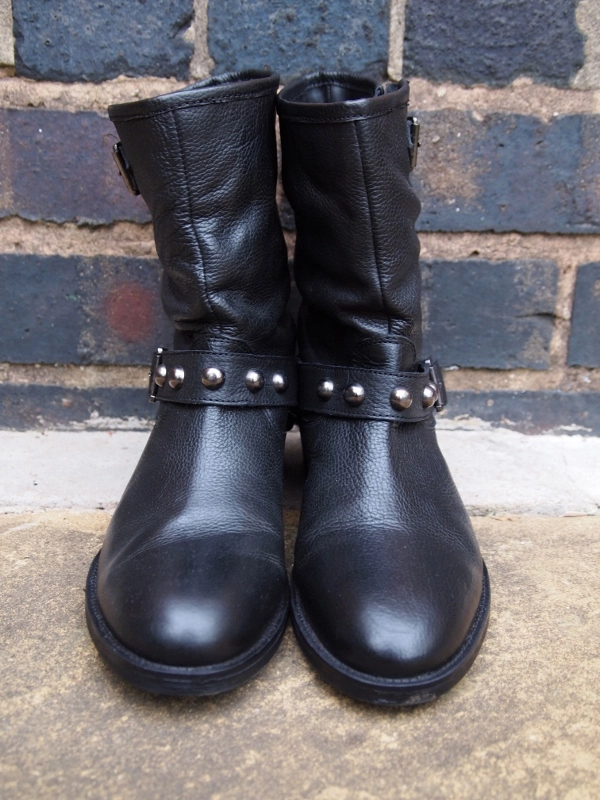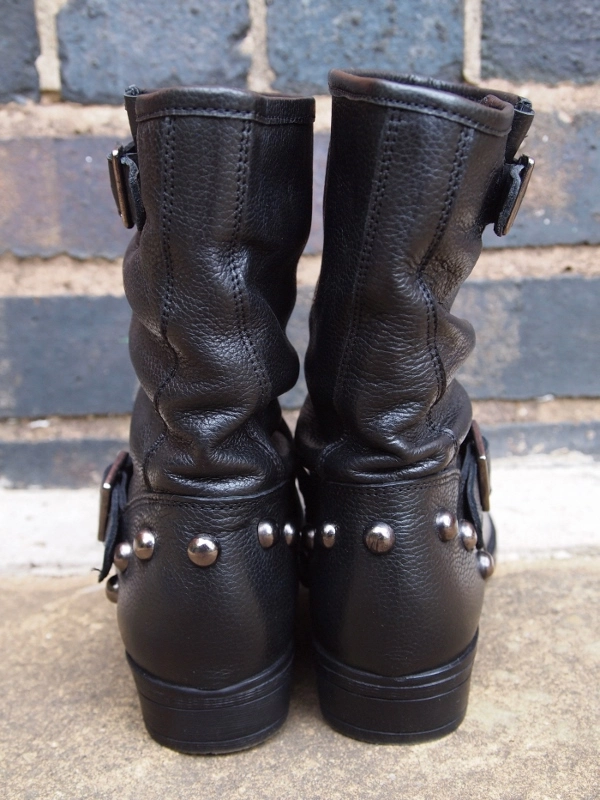 If you're looking for a quality pair of leather boots for this season that are practical but affordable, then these are definitely for you.  You can order your pair of Studded Leather Biker Boots from F&F here.
Naomi x
*These Studded Leather Biker Boots were sent to me on behalf of F&F for review purposes.  All opinions expressed are honest and my own.*
2
If there's one thing a student should invest in, it's a good bag.  During my five years at university I went through countless bags because I was buying cheap and filling them with heavy books, and in the end the straps or zips just gave up.  Overall, I ended up spending a small fortune on bags, rather than buying one good quality one that would've lasted me years.  Needless to say I've learnt my lesson, and though I'm no longer a student myself, I still work at a university, and I've discovered the perfect bag for all your university needs – a Vida Vida Satchel.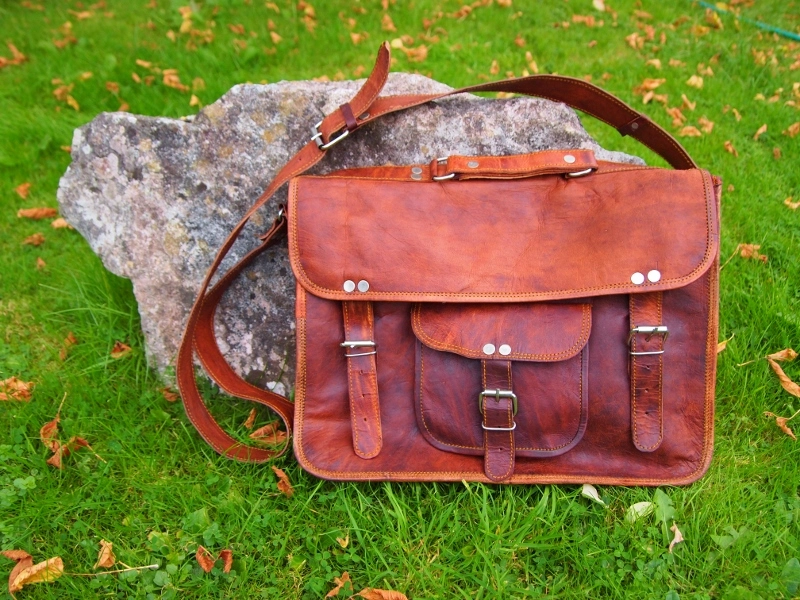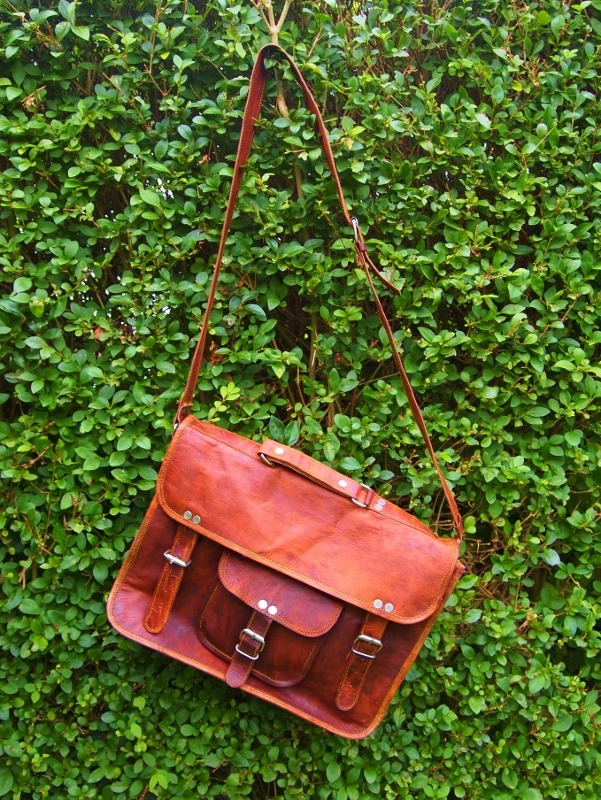 Vida Vida was started in 2005 by husband and wife Matt and Andreya Townsend.  Their brand combines British design with a passion for travel and worldwide workmanship, and they work with suppliers and craftsman from around the world to create their beautiful range of bags, belts and jewellery.  Reassuringly, Vida Vida have an excellent ethical policy, and all of their products are fairly sourced for a fair price, and Matt and Andreya visit their suppliers annually to ensure they maintain strong relationships.  Their leather is also ethical, as they use leather which is naturally processed and coated, and is a bi-product of animals used for meat, rather than from animals killed primarily for leather.
The Vida Vida satchel I use is the dark tan Large Leather Satchel, which is made of soft and supple vintage-look leather that has a natural, earthy charm to it.  One thing I love about the look of this bag is that it isn't perfect.  Due to the natural tanning process Vida Vida use, the leather has small marks on it that some would call imperfections, but they actually give each bag a unique character that gets better with age.  It's lined with a thick fabric too which is extremely hard-wearing, so is unlikely to rip or get damaged easily, even if you use the bag a lot.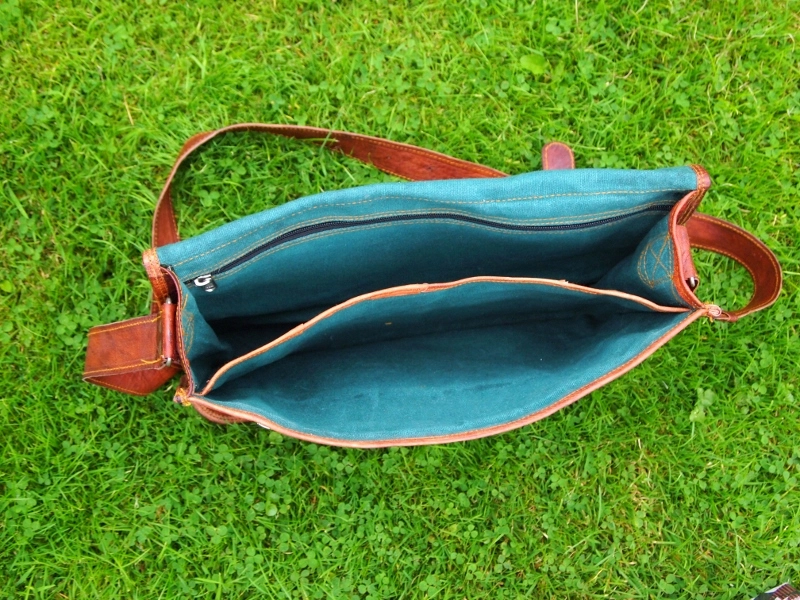 In terms of size, this satchel is just right.  30cm high, 38cm wide and 10cm deep, to be precise.  It's big enough to fit everything you need for your studies, but not too big that it's awkward to carry.  The bag has a large compartment inside with a divider, which can easily fit a 15″ laptop, folders and books, an inside zip pocket, and another zipped section and a buckle pocket on the front.  Vida Vida actually demonstrate what you can fit in each bag here, but I thought I'd recreate the image for myself to prove just how much you can pack inside this Tardis of a satchel!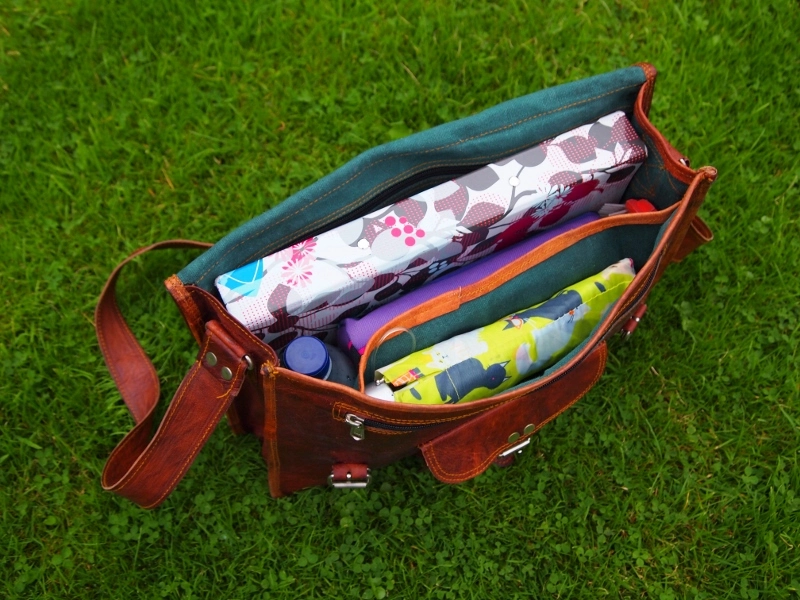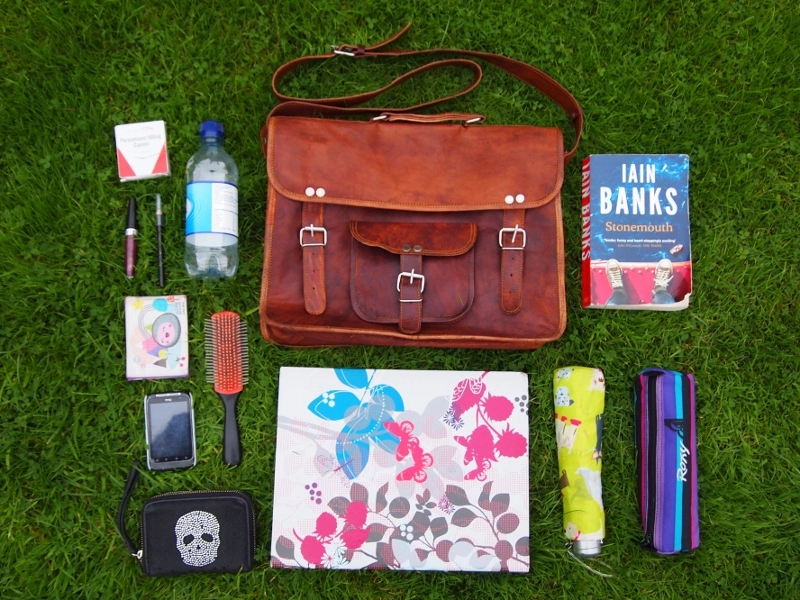 As you can see, I managed to fit in an A4 binder containing paperwork and a notebook, a book, a pencil case, an umbrella, my purse, a hairbrush, my phone, my bus pass, a bottle of water, paracetamol and make up, and there was STILL plenty of space left for snacks, extra books and possibly more.  Impressive, right?  Due to the suppleness of the leather, it expands to fit what you need, and since the bag fastens with traditional buckles, it will still close.  I like to use the front buckled pocket for things I need easy access to, such as my phone, bus pass and coins.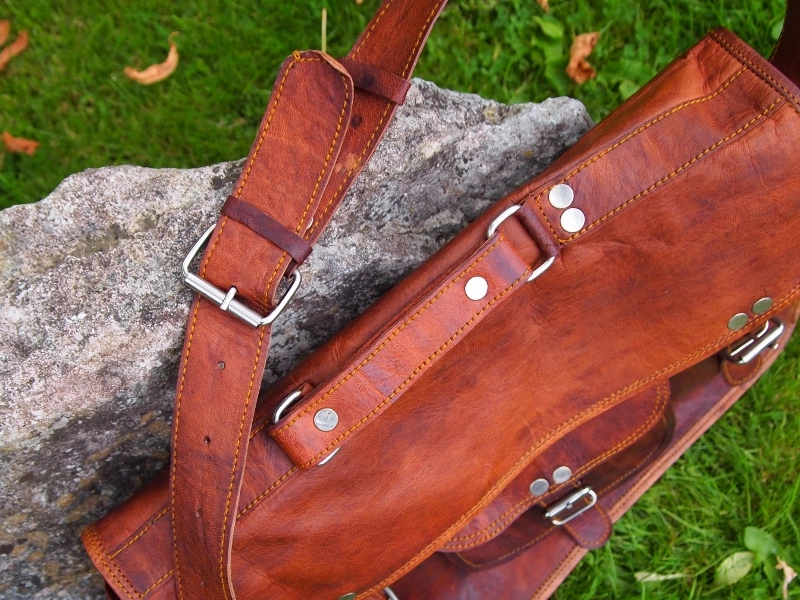 The satchel is also really easy to wear and carry.  It has a carry handle on top, and an adjustable shoulder strap so it can be worn at whatever length feels right for you, and it's also the ideal width for comfortable wearing.
I adore my Vida Vida satchel – it's practical, stunning to look at, works great with any outfit (keep an eye out for styling posts coming soon), and is excellent quality.  This particular satchel retails for £80.00, and it's worth every penny if you want a bag that will last you for years and save you money in the long run, as you won't have to keep replacing it!  You can view the full range of Vida Vida satchels here.  There are various sizes to choose from, so if you like this satchel but think it's too big or too small for you, you can size up or down accordingly.
Which bag would you choose?
Naomi x
*This Large Leather Satchel was sent to me by Vida Vida for review purposes.  All opinions expressed are honest and my own.*
1
Today's post is the first in a series of features about Student Fashion Essentials, the rest of which will run throughout September.  Whether you're starting life as a student this year or are a university veteran, every student should have a few specific wardrobe essentials that will make your time at university that little bit easier, and a lot more fashionable!  As I can vouch for, most students live on a tight budget, so you'll be pleased to know that a lot of these fashion essentials are very kind on the bank account, but in my opinion it's worth investing a fraction more of your student loan on some items, as if you buy quality you'll save in the long run as you can avoid buying replacement after replacement.
So, without further ado, in no particular order, fashion essential number one is aimed at the ladies with beautiful ball dresses for a night out!  For a lot of people a big part of university life is going out and having fun, and looking good whilst you do it.  In my experience, the best place to go for these glam night out outfits is New Look, as their dresses are affordable, but also versatile and very good quality, so you can wear them time and time again with different accessories, in different situations, and you'll always get complimented on how good you look.
Here are my picks from New Look's current range of dresses, some of which are even in the sale!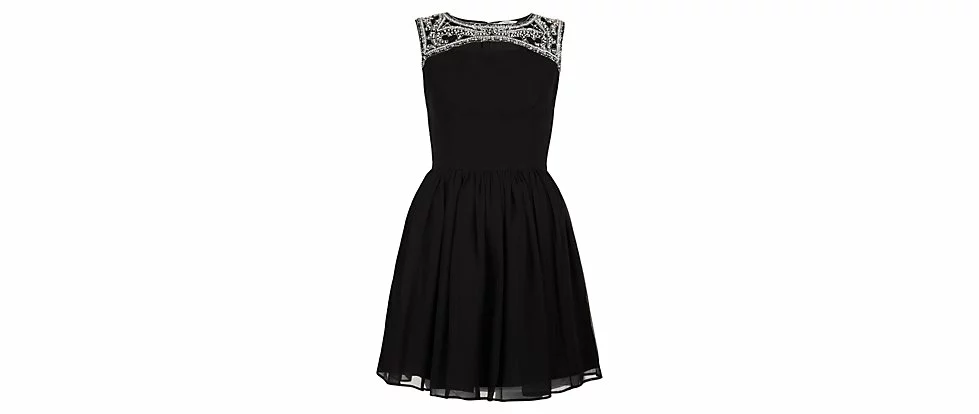 Black Embellished Neck Keyhole Sleeveless Skater Dress – £34.99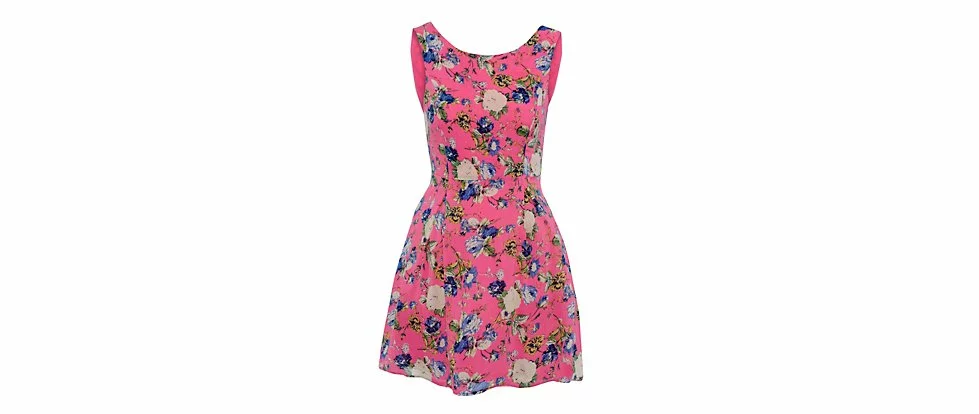 Madame Rage Pink Floral Prom Dress – £30.00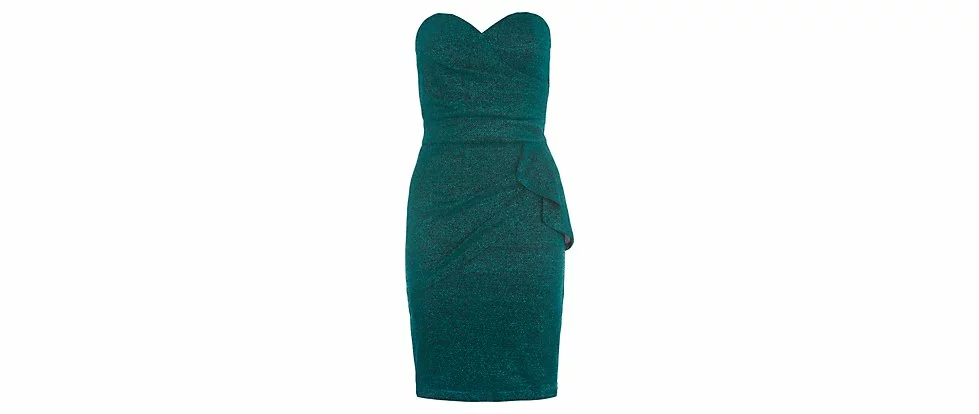 Dark Green Sparkle Drape Sweetheart Strapless Dress – Was £34.99, Now £18.00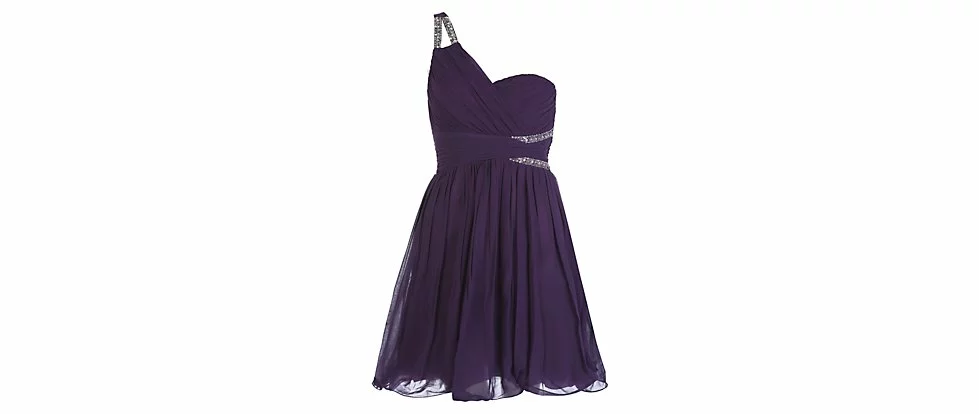 Purple Embellished Cut Out One Shoulder Prom Dress – £44.99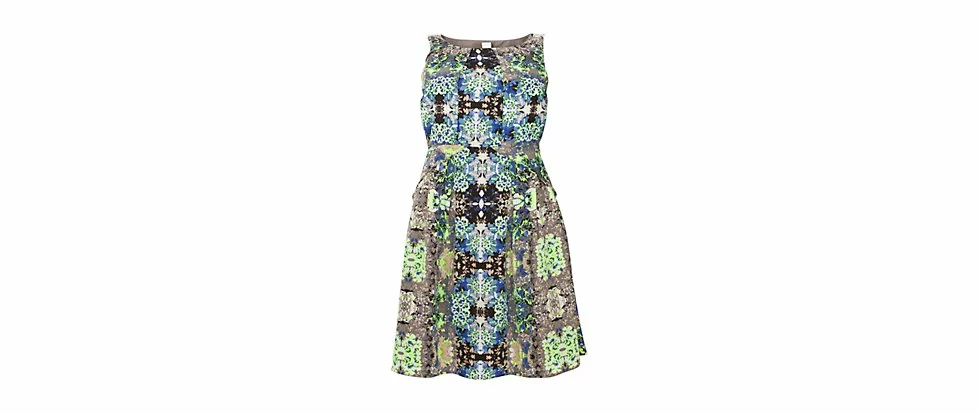 Vila Yellow Mirror Print Dress – Was £34.99, Now £18.00
Yumi Dotty Tunic Dress – Was £39.99, Now £27.99
You can view the rest of New Look's range of dresses here.
Keep an eye out for the rest of my Student Fashion Essentials posts, coming soon!
Naomi x
*This post is a collaboration.*