Posts tagged
Supershock
8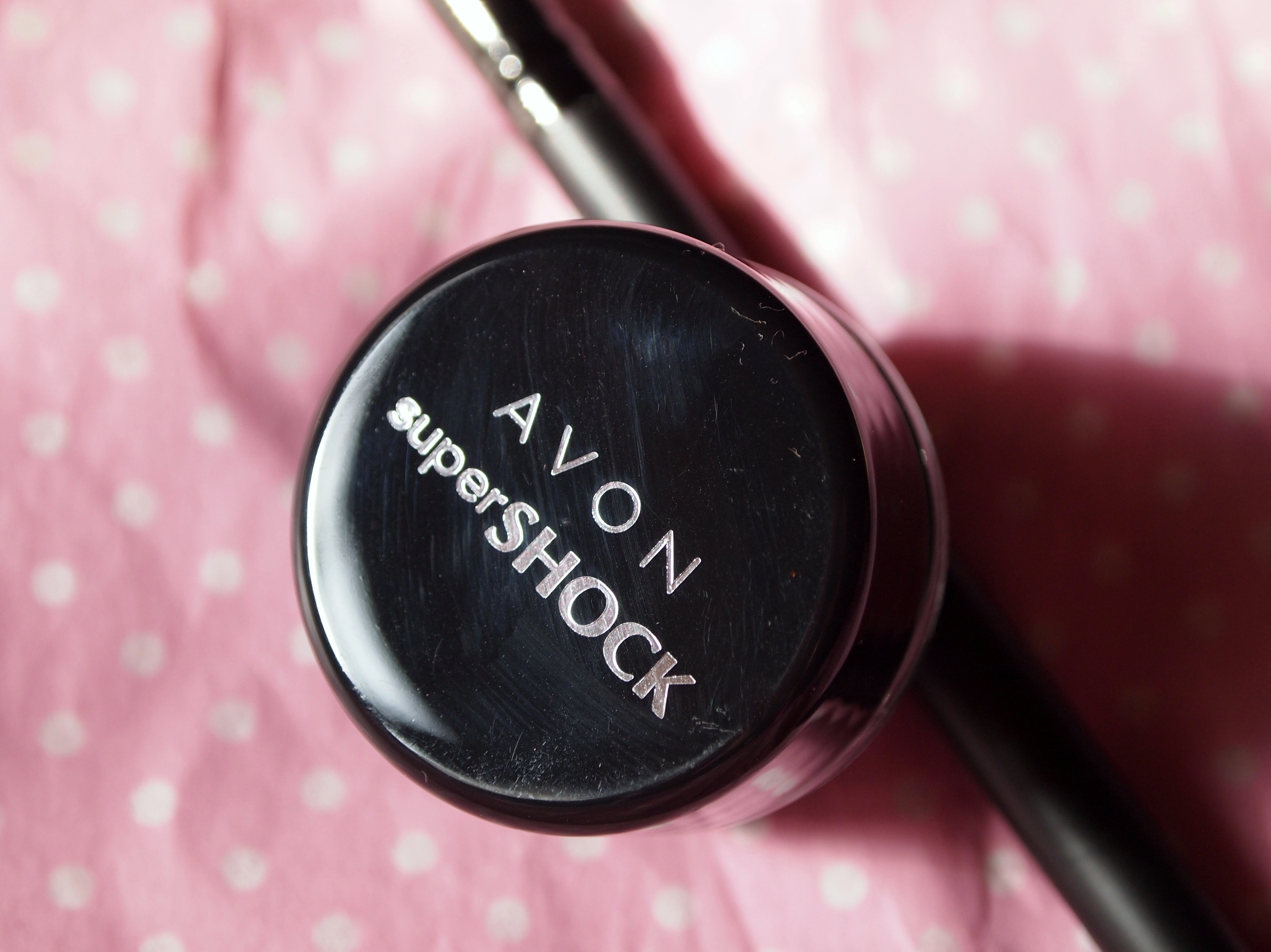 I received this little pot of wonderful stuff with my Avon delivery on Tuesday.  Avon's SuperShock Eyeliner is unlike any eyeliner I've ever used before, as it comes in a glass pot and is applied using an eye liner brush.  When I first received the eyeliner and my new brush I was slightly worried that I wouldn't be able to apply the liner neatly.  I don't have a very steady hand when it comes to this sort of thing, but I thought I'd give it a go this morning.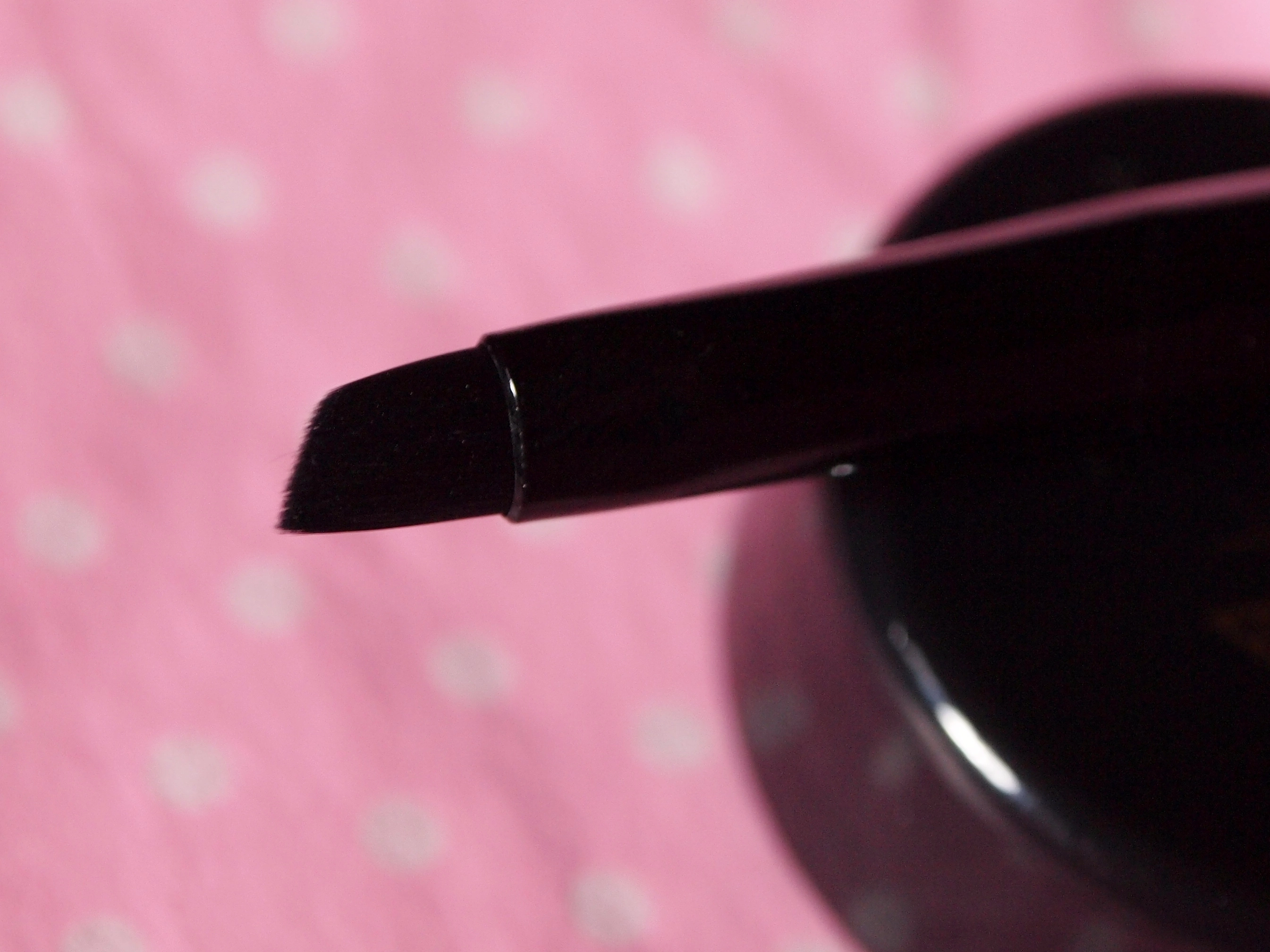 The bristles on the brush are stiff and fine, and the brush is angled for precision application.  I have to say, for a fairly low priced plastic brush it feels quite high quality – the handle is sturdy and the bristles soft and silky.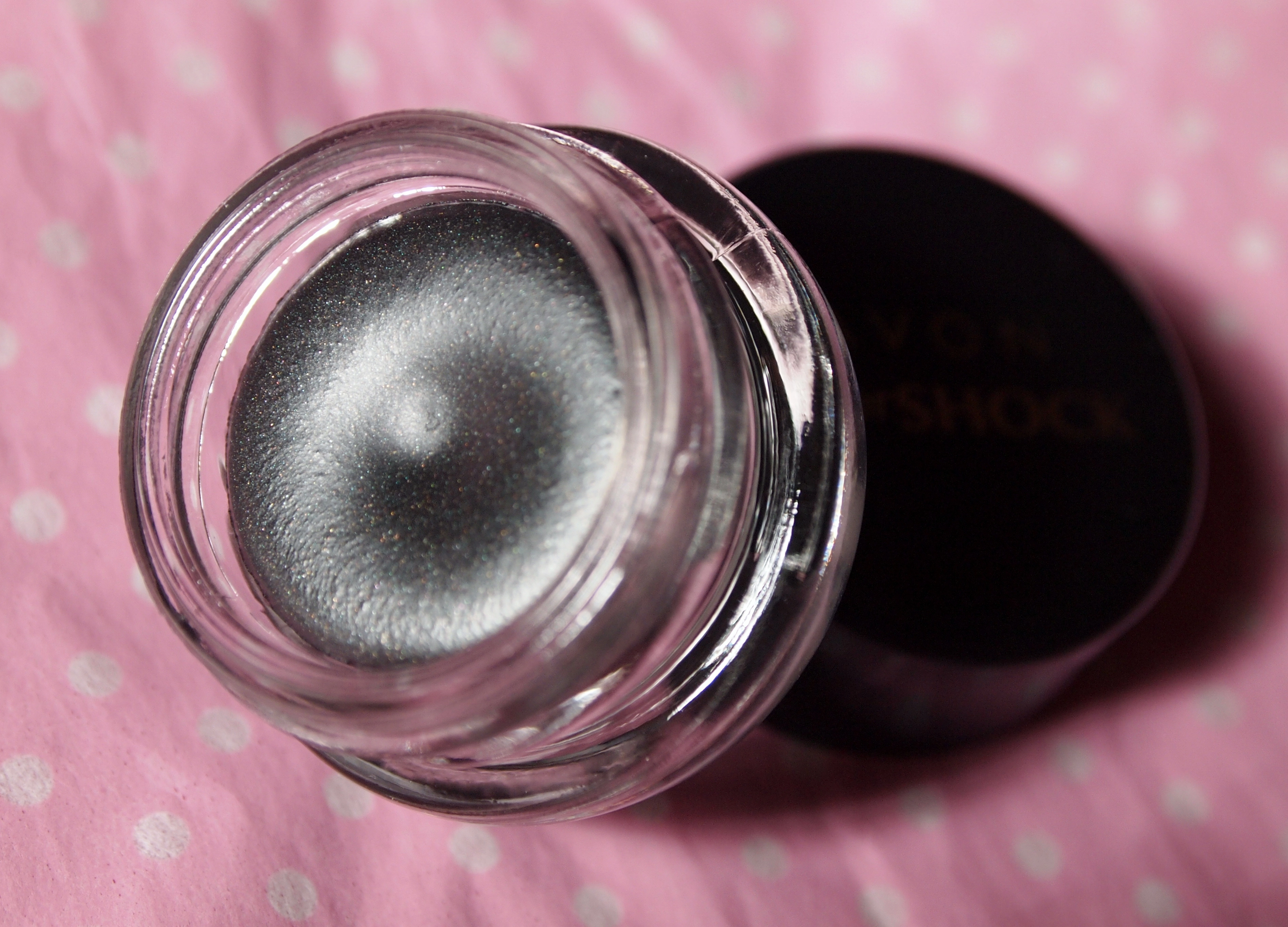 I was expecting the eyeliner to be solid black in colour, but it is actually more of a metallic grey/black with silver sparkly bits.  It looks more solid in the photograph that it really is.  In reality the gel is nice and creamy and the brush picks it up well.  Before I talk about application, here is a skin swatch to demonstrate the colour of the eyeliner.  You can really see the shimmery undertones to the gel in this picture: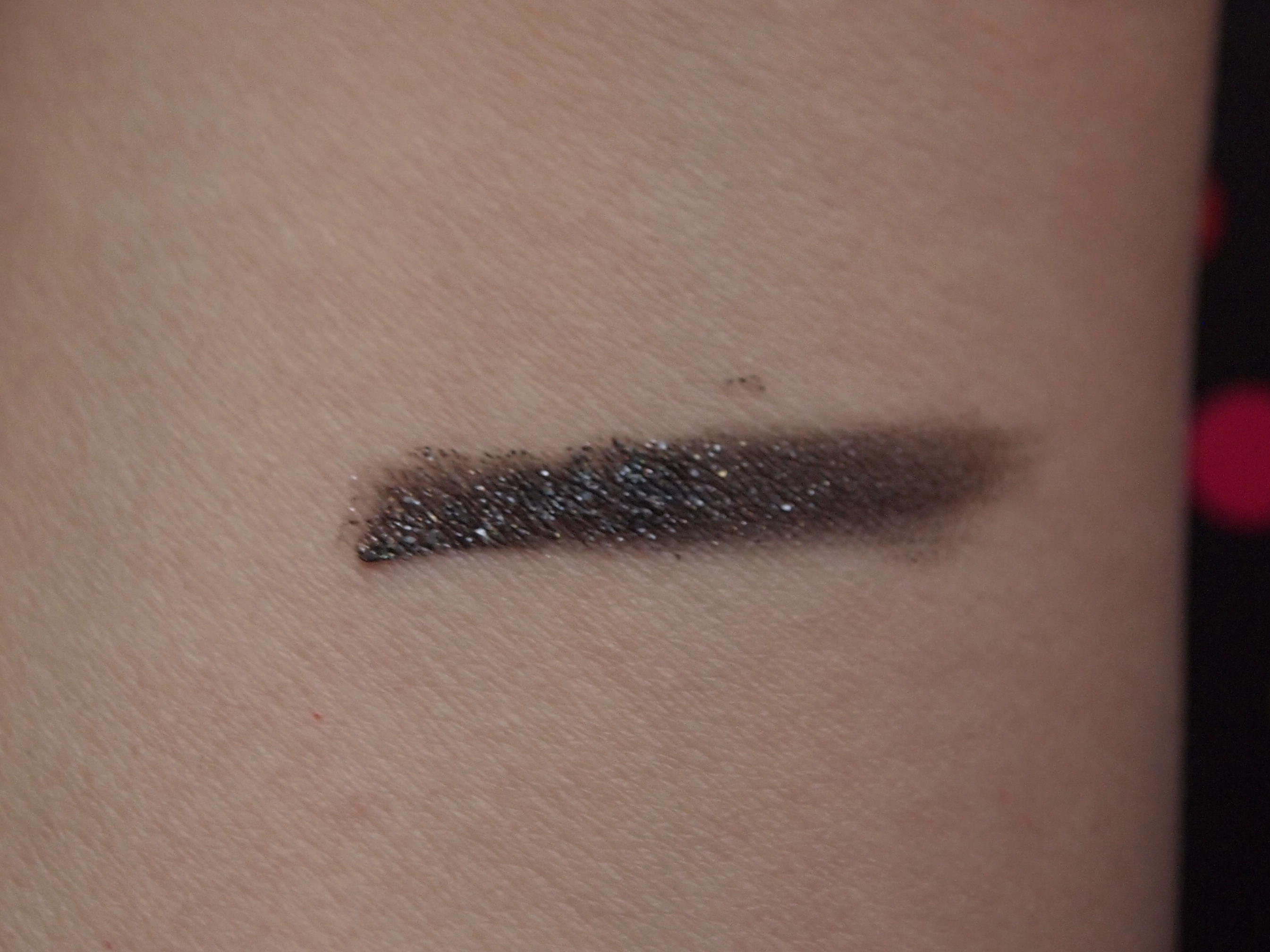 Surprisingly, the eyeliner is VERY easy to apply!  It glides on in one neat, smooth line and can be layered easily to create thicker and darker lines.  I even found it simple to do even, equal flicks on the outside corner of my eyes without making a mess!  The eyeliner dries extremely quickly and stays in place with no smudging.  I am so impressed with this eyeliner – it has exceeded my expectations and the brush is one of the best I have!  This is the final result: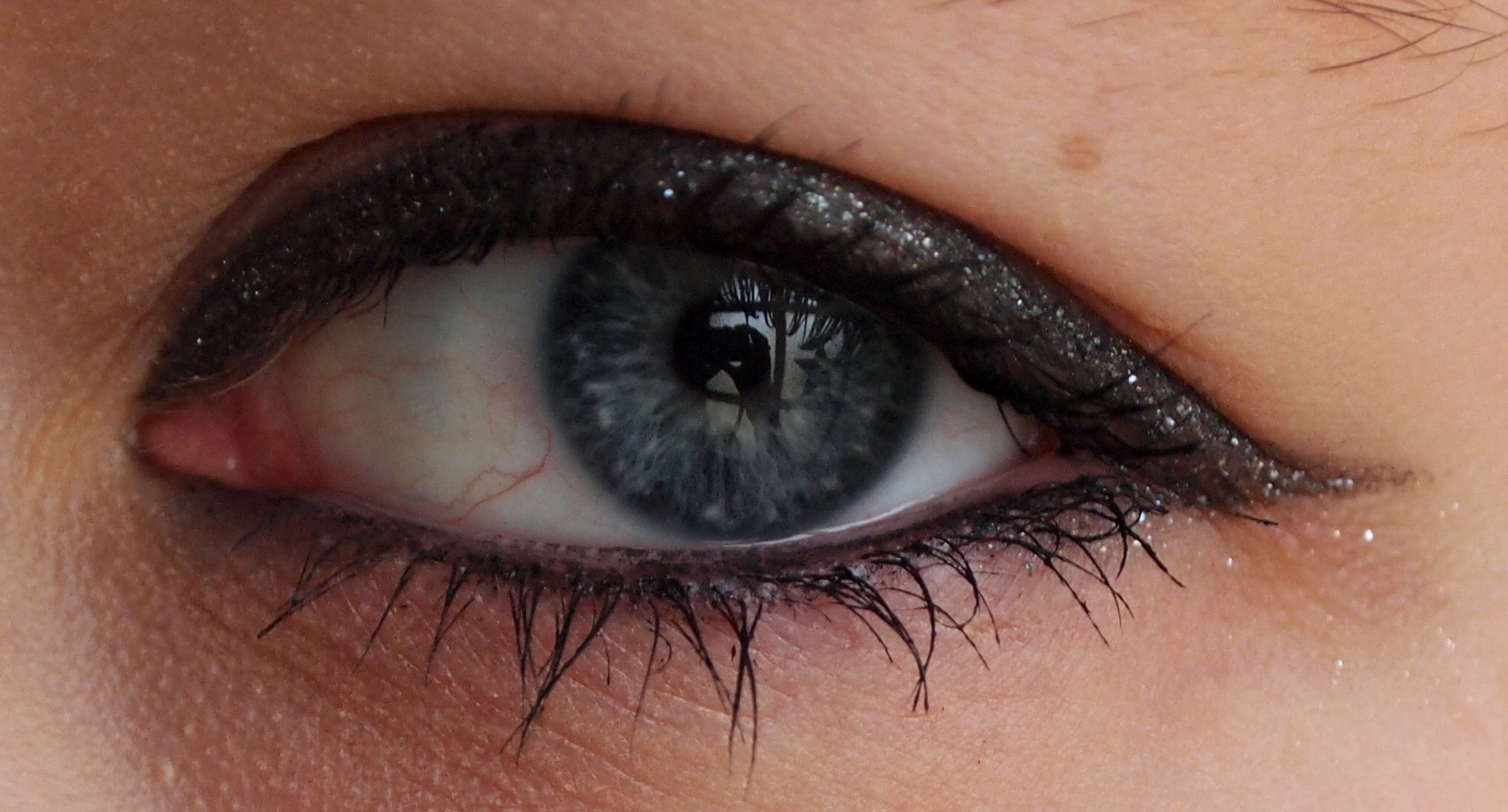 Avon's SuperShock Eyeliner costs £6 at full brochure price, and the brush is £4, but they are currently on offer at 2 for £8 in Brochure 8.  The eyeliner also comes in two other shades – Shimmering Sapphire and Flashy Brown.  If you would like to order, visit the 'Order Avon From Me' page.  I now deliver to Europe and the USA!!
Have you ever tried Avon's SuperShock Eyeliner?
Naomi x
0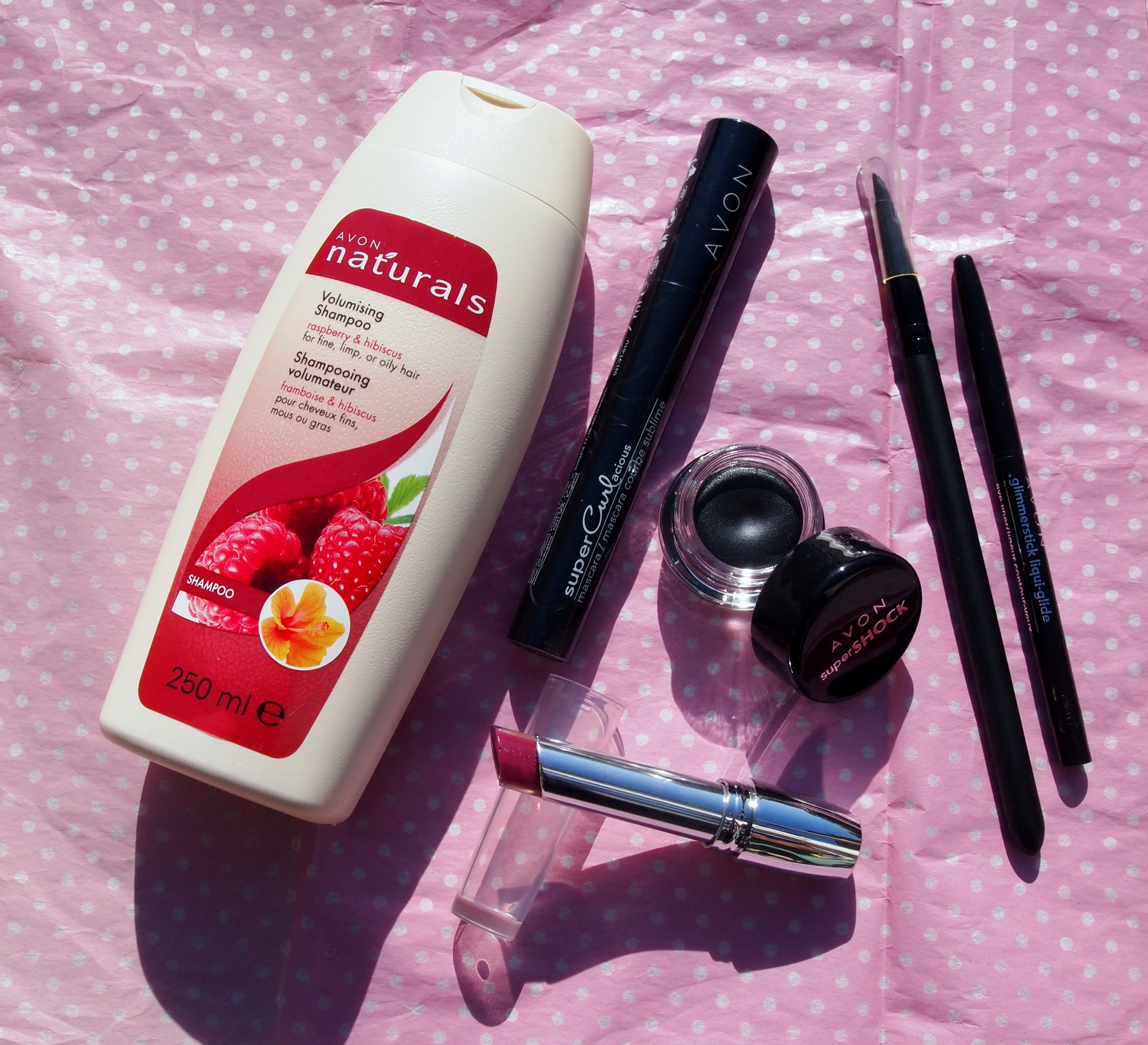 My Avon delivery arrived this morning and, once again, I had ordered some goodies for myself in amongst the brochures and customer orders!  Other than the Liqui-Glide Eye Liner, I've never tried any of these products before, so I will be reviewing them all in the not too distant future.
From left to right I have:
Naturals Raspberry and Hibiscus Volumising Shampoo (yet to be released to the public)
SuperCurlacious Mascara in Black
SuperShock Eye Liner in Blackened Metal (comes in a little glass pot)
Eyeliner Brush
Glimmerstick Liqui-Glide Eye Liner in Black
And at the bottom is the fantastic Shine Attract Lipstick in Orchid, which I will be reviewing later today.
Have you ever tried any of these products?
Naomi x