Posts tagged
Thrift
2
Today my fiancé and I visited Foxton Locks with my sister and her boyfriend.  Foxton Locks are ten canal locks on the Leicester line of the Grand Union Canal, and the whole area is so lovely and green.  I've always enjoyed visiting the Locks, ever since I was a child, but today's trip was extra special as it was the first time my fiancé had been.  We all had a nice time and had a little picnic whilst we watched the boats go by, before going for a walk along the canal paths.
As April's weather is usually unpredictable, I thought layers would be best, so I wore my favourite Primark skater dress (which is becoming a Spring wardrobe staple of mine), and teamed it with my trusty faux leather biker jacket and some basic leggings.  Over this I wore an oversized but light floral skull scarf which I thrifted last year, for an extra bit of warmth if necessary.  As it happens, the weather was gorgeous and the sun was shining, but luckily it didn't get too hot.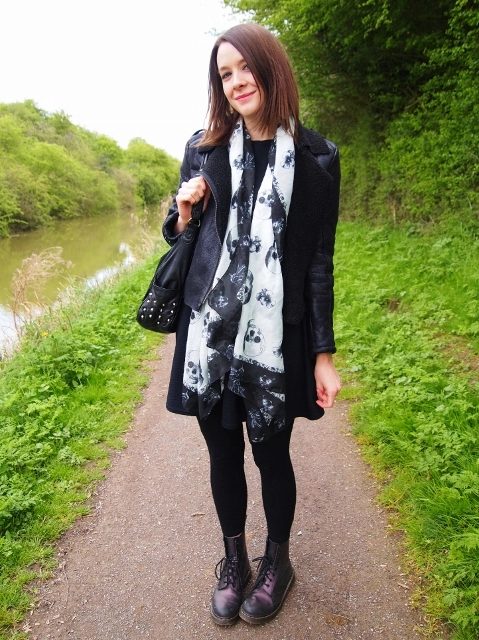 Primark Faux Leather Biker Jacket / Primark Faux Leather Cap Sleeve Skater Dress / Primark Leggings / Dr Martens 1460 W Purple Shimmer Boots / Abandon Floral Skull Scarf (thrifted) / Topshop Leather Stud Bag (thrifted)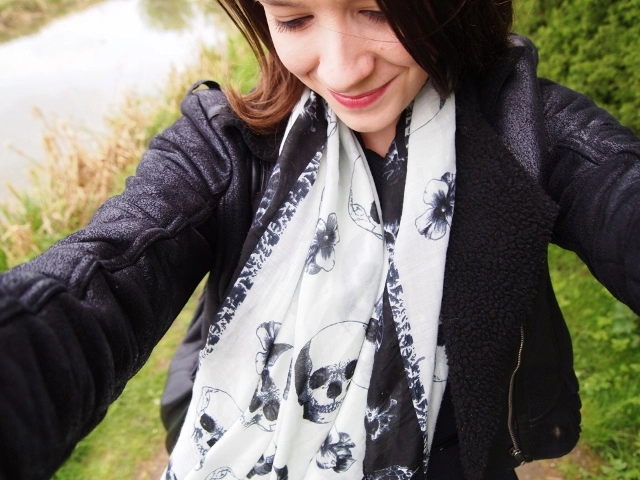 As I knew we'd be walking a lot, I thought it best to throw on my Dr Martens, which was definitely the right call, and I also took another thrifty find of mine – my Topshop leather stud bag.  The perfect size to carry my camera and picnic food.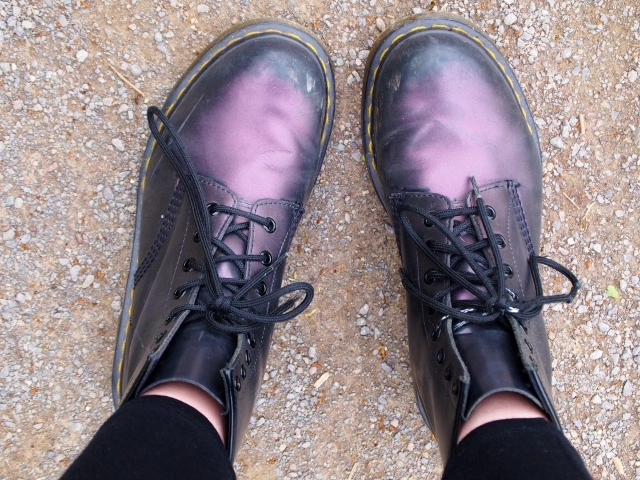 I'm so pleased that Spring is finally underway as I love being out and about enjoying the nice weather, and today was a great opportunity to do so!  Have you been taking advantage of the sunshine lately?
Naomi x
10
As I'm sure you all know by now, I love a good bargain.  I'm a big fan of browsing eBay, charity shops and car boot sales for thrifty finds and I've recently had quite a few, so, I have decided to introduce a new feature to my blog!  Every few weeks, or whenever I've gathered enough budget buys, I will post my Thrifty Finds for you all to see.  Today is chapter one, and I will be sharing all the clothes I've picked up cheap this week.  I apologise in advance for the bad pictures – taking photos of what you're wearing is difficult, especially when there's nowhere to balance the camera to put it on timer!  My sister did come along and help in the end but they still didn't turn out very well.
First up, dresses.  I wear dresses throughout the year, just dressed up or down depending on the season, so I'm always on the look out for pretty new pieces to add to my wardrobe.  These three dresses were all from eBay.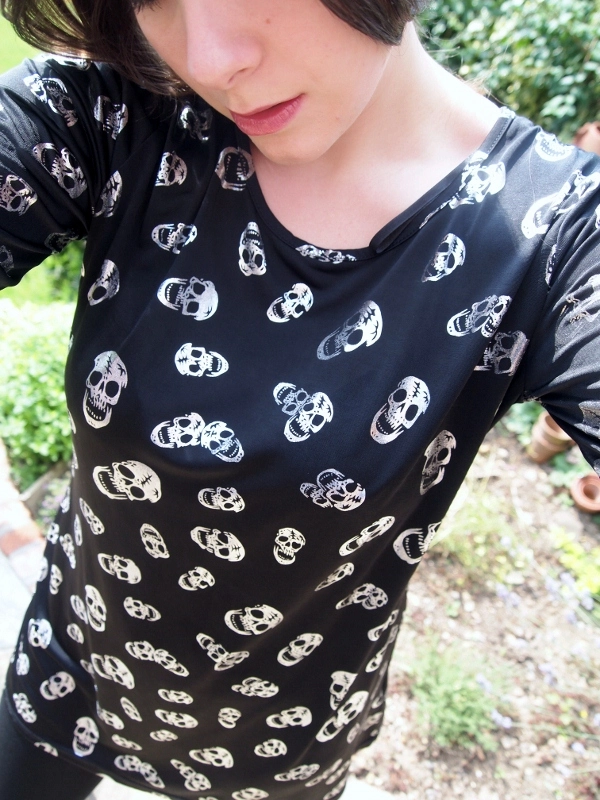 Black shift dress with silver skull print.  £3.64 including postage.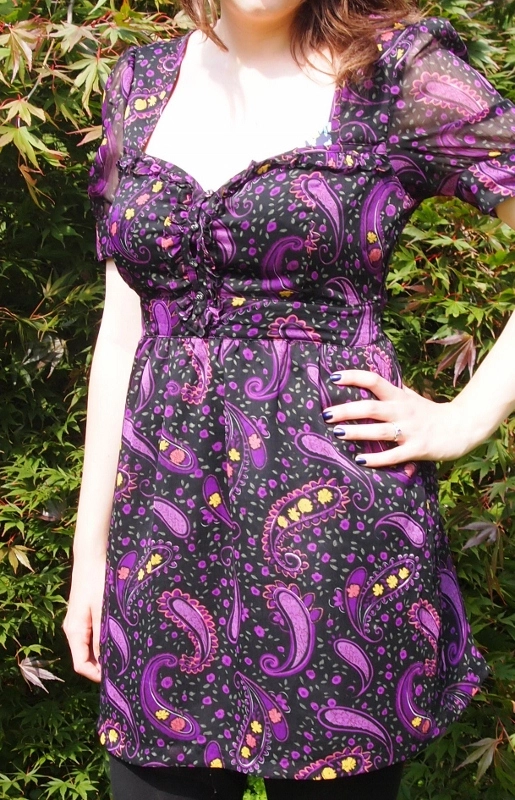 Ditsy Tea Dress.  £4.49 including postage.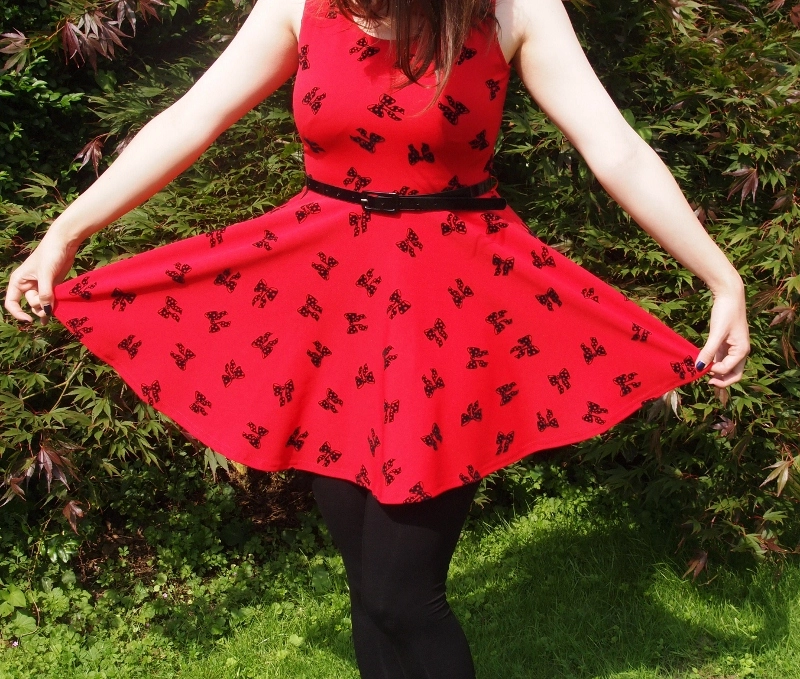 Red Skater Dress with Black Bow Print.  £3.70 including postage.
I also bought this brand new top this week from a charity shop.  I hope I can get some wear out of it before summer ends!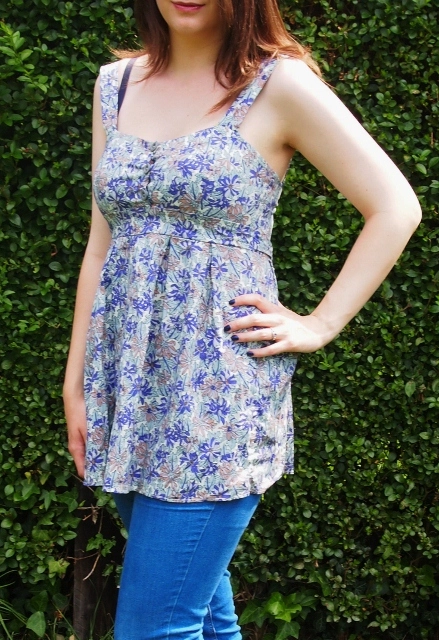 Floral Print Sun Top.  £2.99.
The last two items I bought in anticipation of Autumn.  The purple one was from a charity shop, and the deer print jumper I bought today from a car boot sale.  Both are previously unworn.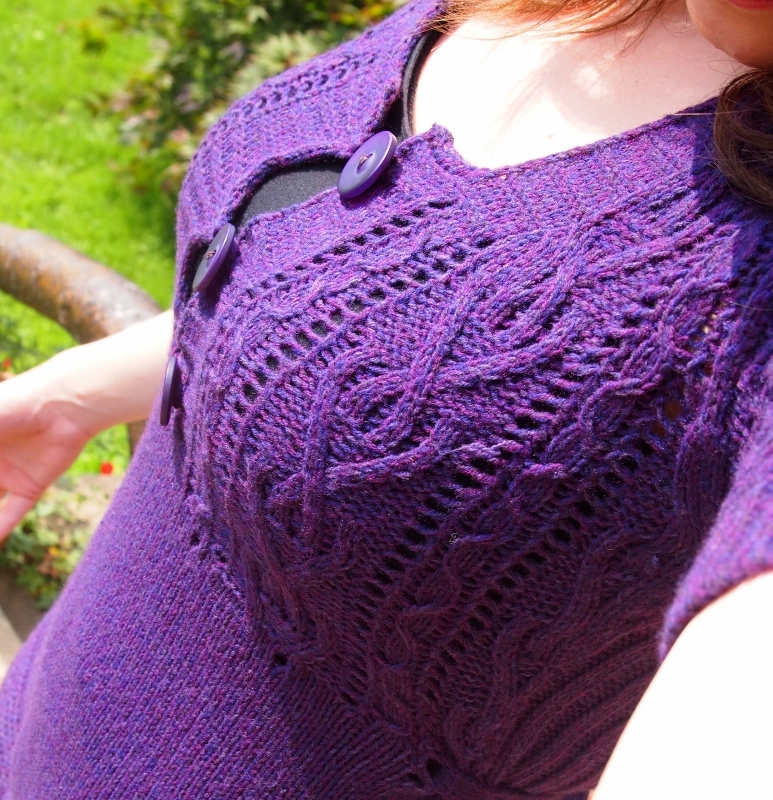 (Sorry if this just looks like a close up of my boobs…  I really couldn't get a good photo of it!  It shows the detail on the top nicely though).
Purple Jumper Dress. £3.00.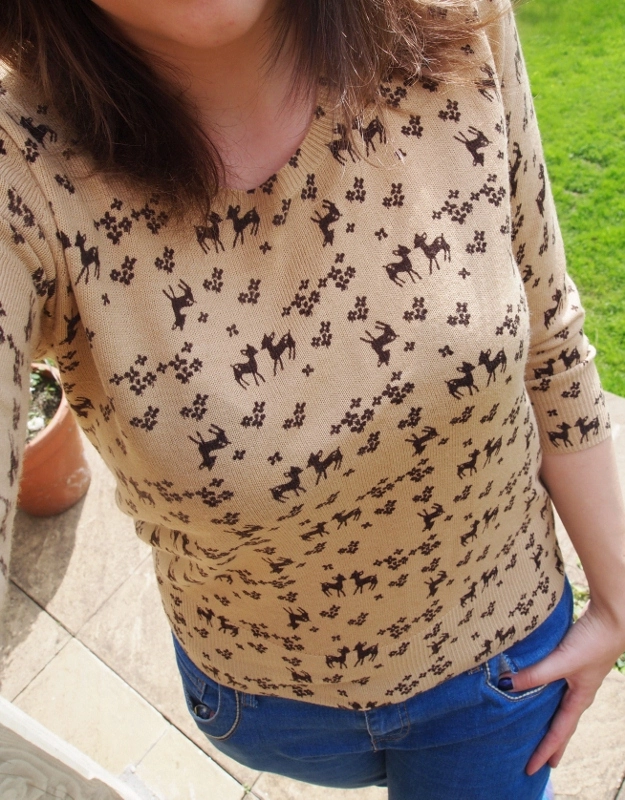 Brown Deer Print Jumper.  £1.00.
And that's everything!  Although I did find two very rare books in a charity shop earlier this week as well…  They were £3 each, but I've seen them going on the internet for £150 each – amazing!  Do you like thrifting too?
Naomi x