Posts tagged
Treatment
0
A few weeks ago I was very kindly offered a product to try from a natural skin care brand called sienna wood.  The product I was sent is called Rhassoul Clay Regenerating Facial Treatment – something I wasn't familiar with before, but I am now using on a regular basis when I want to give my skin a deep treatment.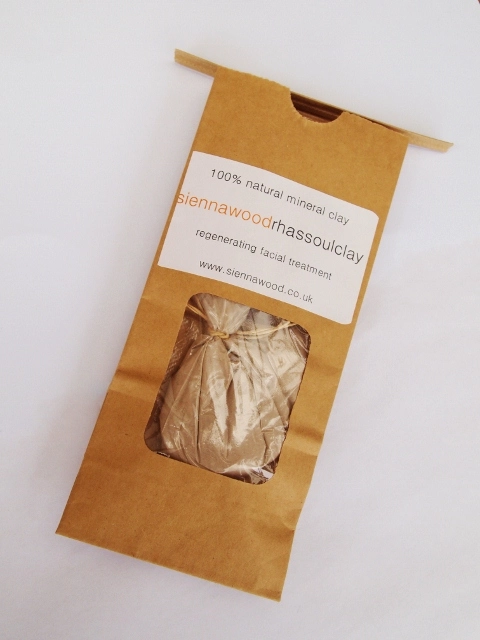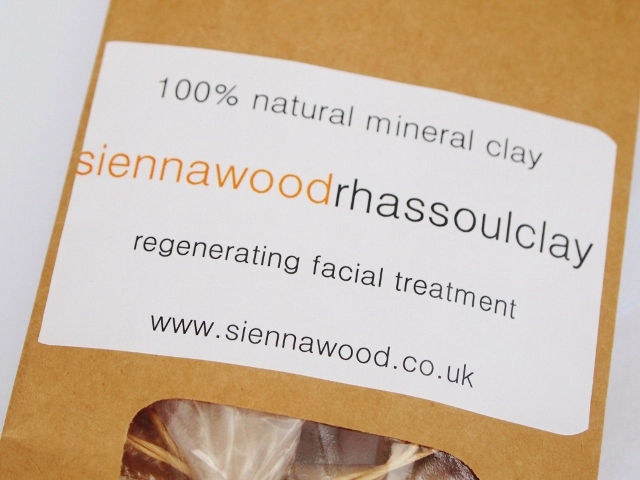 The clay comes packaged in an uncomplicated brown paper bag which suits the natural simplicity of the clay itself, and can also be recycled, so it's ethical too.  Rhassoul Clay is a light reddish-brown, and comes in a fine powder form so it can be easily mixed with water.  It is sourced in Morocco, and contains a combination of minerals, such as silicon and magnesium, which makes it perfect for making skin healthier.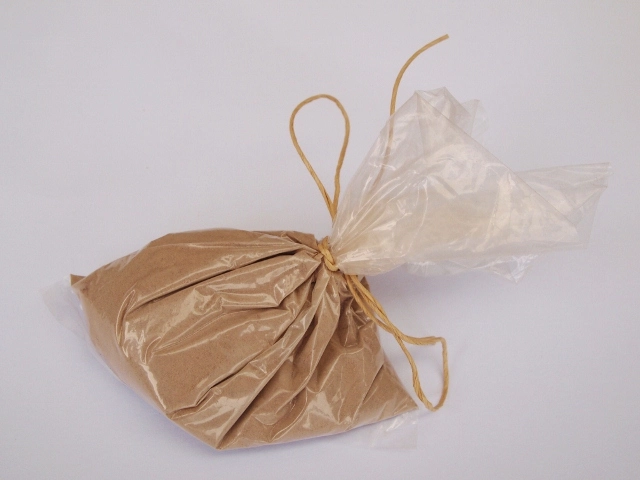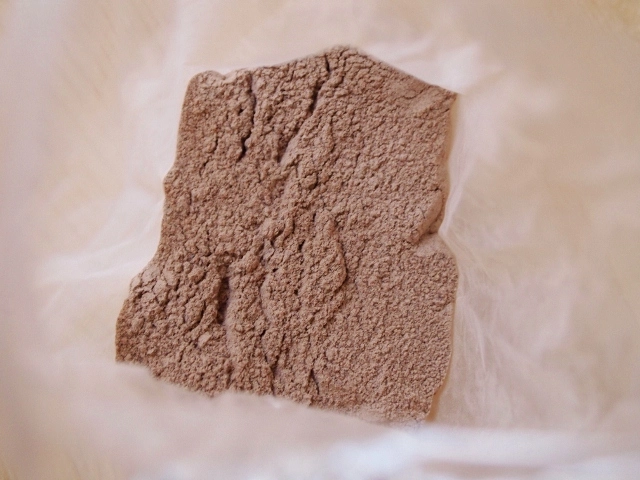 Rhassoul Clay can be used as a cleanser or face mask when mixed with water, or rosewater.  I initially found it really difficult to get the clay to the right consistency, but I've found that a little goes a long way and, as a rule, a quarter of a teaspoon mixed with a couple of teaspoons of water is ideal as a cleanser.  Or, for a mask, use a full teaspoon of powder with a similar quantity of water.  Once mixed, leave the paste to hydrate for a few minutes before using.
My favourite way to use sienna wood's Rhassoul Clay is as a cleanser, as it's fuss free but gives amazing results.  All you need to do is massage the cleanser in to damp skin before rinsing off with warm water.  The clay has a silky smooth texture that is a pleasure to use as it feels luxuriously lovely on the skin, and it does its job incredibly well.  After use, my skin always feels really refreshed and clean, and very soft, but without the tightness I usually experience with unnatural cleansers.  Furthermore, the clay has no scent and contains no nasty chemicals, so it is really gentle on my sensitive skin.
Sienna Wood Rhassoul Clay is available online and costs £3.49 for a 50g bag.  Considering the small amount you need for one use, a bag will last a fairly long time (at least a few months), so it is excellent value for money.  Sienna Wood also sel Argan Oil Hair Treatment and Face Treatment, both of which cost just over £5.00 each, so they're definitely worth checking out too.
Have you ever used Rhassoul Clay?  What did you think?
Naomi x
*I was sent this sienna wood Rhassoul Clay by sienna wood beauty for review purposes.  All opinions expressed are honest and my own.*
1
Hello all!
I am now running Avon's Brochure 16, which features a very exciting new skincare product – the PRO Line Corrector Treatment with A-F33.  Avon have patented Amino-Fill 33, an anti-ageing product which is set to 'take the anti-ageing world by storm'.  The gel lotion, which is new to the ANEW range, is intended to be used in the morning and at night, and is said to be Avon's fastest wrinkle fighter.  The brochure states that, over night, your skin will look more youthful, within three days you will notice natural-looking wrinkle reduction, and after two weeks creases will be slightly filled and the appearance of fine lines will be dramatically diminished.  I am currently taking part in a two week trial of this product, but if you want to try it yourself you can do for just £20 (RRP £30).  The face treatment is available to order on page 6 of Brochure 16, and there's also an eye treatment on page 9 for £14.  If you order either A-F33 product you can also choose a FREE luxury beauty bonus from page 4-5, which includes Moisture Seduction Lipstick, Little Black Dress Mini, two trial size ANEW creams and a vanity bag.
If you would like to order from me you can do so via my Personal Online Brochure, which can be found here.  Postage will be charged at standard Royal Mail prices.  Please visit my 'Order Avon From Me' page for more information on how to order!
Naomi x
9
Over the last few months Argan Oil has really taken the beauty world by storm.  In case you don't know what it is, Argan Oil is a plant oil produced from the kernels of the argan tree, which is found in Morocco, and is known for its moisturising and nourishing properties.  Though the concept intrigued me, I was initially quite dubious about trying Argan Oil.  My hair can get fairly greasy at the roots, but dry at the tips, so I wasn't sure a leave-in oil would suit my hair type.  However, when I saw that Avon had released their own Moroccan Argan Oil Leave-In Treatment in Brochure 13, and that it was only £2.99, I decided to give it a go.  Most others I'd seen were quite expensive, but at that price there wasn't much to lose!

As it happens, my doubts were unnecessary and Avon's Moroccan Argan Oil has quickly become an absolute essential, hence why I am featuring it today as my Friday Favourite!  The oil comes in a 30ml glass pump bottle.  The pump is ideal for this product as you really don't need to use much of it at any one time, and the pump makes it easy to control how much you use.  Just to give you an idea of how little you need, I have shoulder length hair and I use about a penny-sized amount of product, which is one and a half pumps (one firm pump and one very gentle pump).


As you can see, the oil is a lovely golden-yellow colour, and the formula is thick and almost creamy, which gives it a luxurious, decadent feel.  I apply the oil after I wash my hair, whilst my hair is still damp.  I rub the oil into the palms of my hands until evenly distributed, and then run my hands and fingers through my hair, focussing on the dry roots.  Then, I blow dry and style as usual.
Avon claims that the oil has '5 Beautiful Benefits'…
Stronger feeling hair.
Instant shine.
Smooth finish.
Silky perfection.
Weightless movement.
…and you know what?  They aren't wrong!
Since using this, my hair has been noticeably different, to the point that countless people have commented on how nice my hair looks and feels, and have asked what I've been doing differently.  The first thing I noticed after using this was instant softness and shine.  My hair felt so much sleeker after one use, and it really did appear to move weightlessly.  My mum has been using it too and she said the same thing.  After over a month of use, the long-term effects are more obvious.  My hair is definitely stronger as I've been suffering with far less breakage, which makes it look fuller, smoother and so much healthier.  Despite being an oil, this treatment doesn't make my hair greasy at all.  I try to apply as little as possible to my roots as even a little of some products is too much, but this is fine and it doesn't make my hair look lank and heavy.
I don't think I could be without Avon's Moroccan Oil Treatment now.  I've never been one for using hair products other than shampoo and conditioner, but I have finally found one that suits me and I couldn't be happier with it, especially as it's a bargain!
Have you tried Argan Oil yet?
Naomi x
PS.  If you want to order some of this from me, it is currently on sale for £3.30, on page 18 of Brochure 15.  Visit my 'Order Avon From Me' page to find out how to order!  Thanks.