Posts tagged
Witch Dress
2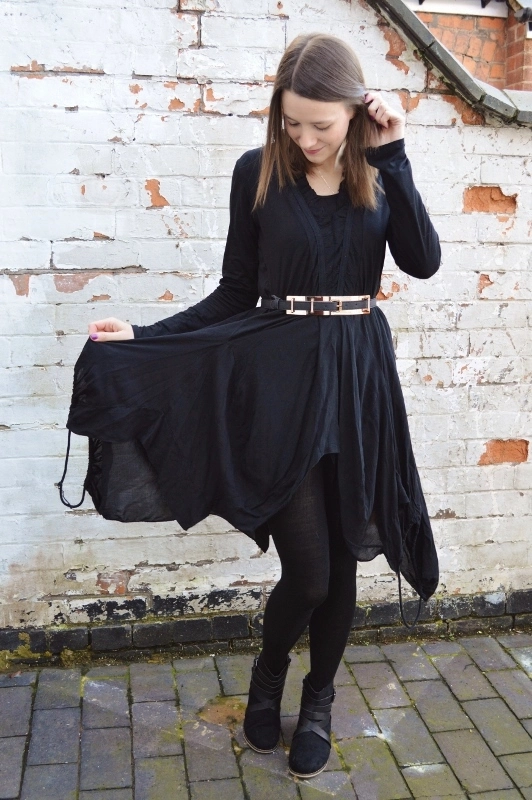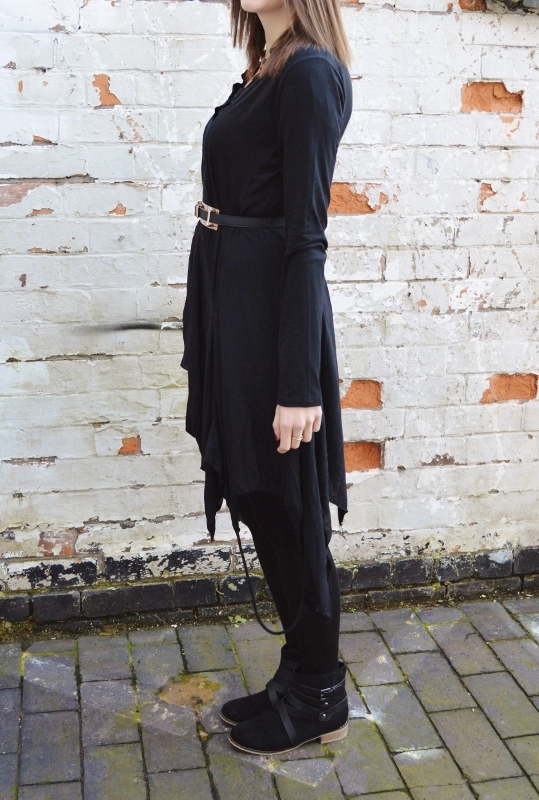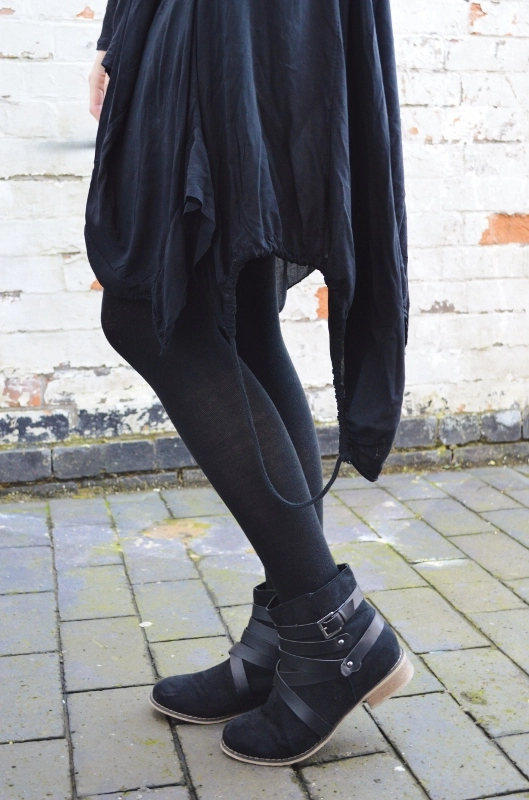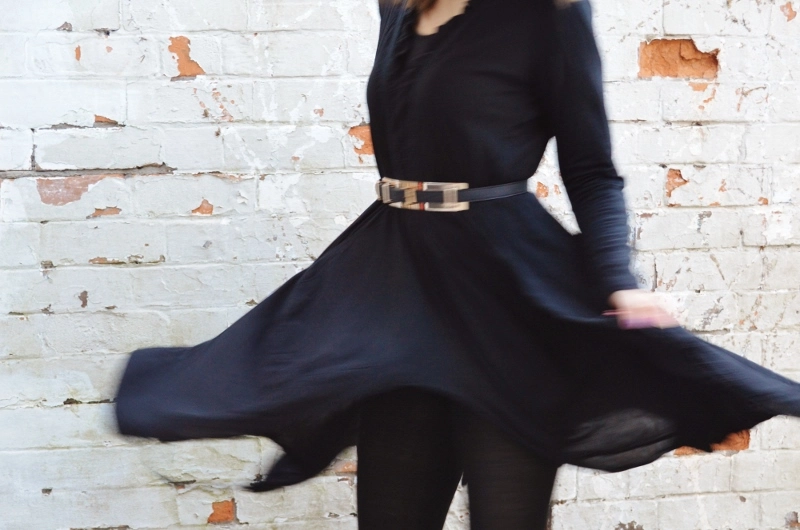 Thrifted Witch Hem Dress / Primark Metal Waist Belt / Primark Long Sleeve Top/ Primark Tights / New Look Strap Ankle Boots / Four Beautiful Keys Moon Necklace
I get so bored of wearing the same ol' stuff every day for work, and though today's outfit is simple, it's nice to be able to wear something that feels more my style.
I have no idea where this dress came from.  I certainly don't remember buying it, and it has no labels in it, which makes me think it was either thrifted or gifted.  Floaty dresses are perhaps more associated with summer, but layered over a long sleeve top with a pair of thick tights and boots, this one has a wintry feel to it.  I absolutely love the witch hem and loose strings, which are made all the better by the fact that the dress is slightly oversized, so the fabric hangs and drapes nicely.  It reminds me of bat wings, and it's also great for spinning and swishing!
I wanted the dress to be the centre of attention, so I kept the accessorising to a minimum.  I added my favourite metal waist belt to cinch the dress in and give a more flattering shape, my new New Look ankle boots, and my favourite Moon Necklace from Four Beautiful Keys.
What do you think of this look?
Naomi x