#bodyUNashamed
Turn on the TV, scroll through social media, or open any magazine or newspaper on any given day, and you're almost guaranteed to find a negative statement about how someone looks.  Bodies and appearances are being shamed left, right and centre, and quite frankly I'm sick of it.  Too fat, too thin, too hairy, not enough hair, too much make up, not enough make up, bad fashion sense etc etc.  Basically, the media tries to sell us a completely unattainable and contradictory standard of "perfection", and trying to achieve this impossible look just leads to unhappiness and low self-esteem.  So, when Penny of Lillies and Love launched her #bodyUNashamed project, I knew I had to take part.
Penny's project is simple, and aims to promote positivity and body confidence in all of us, whilst trying to put an end to body shaming and bullying, and it starts with bloggers like myself.  Everyone taking part has been paired with another blogger, and must highlight three things about that person that are great, before highlighting three things about themselves that they love.  I've been paired with Jan Ennis of StayHappyBeaut, and as soon as I saw her Twitter feed I knew it would be easy to find three great things about her.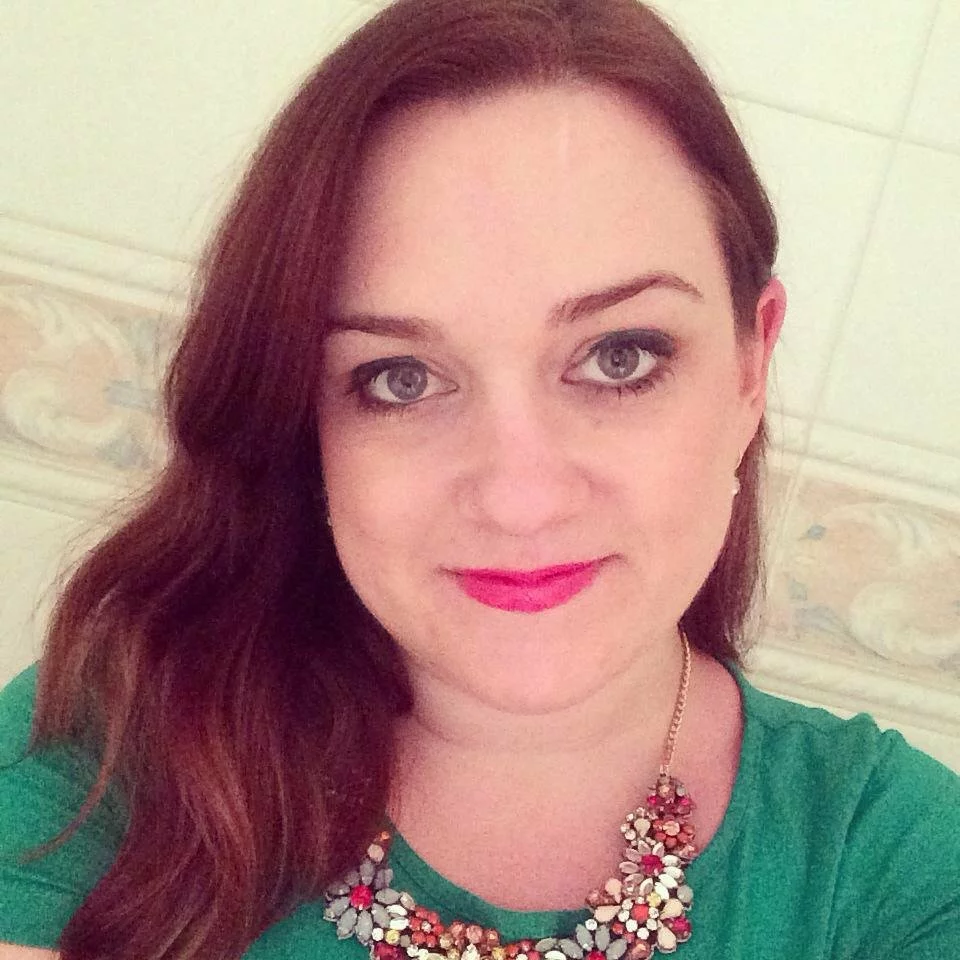 1.  Jan's bio states that she is "obsessed with the value of a positive mindset", and encourages us all to "stay happy stay beautiful".  Such infectious positivity is a really wonderful thing to have, and is perfect for this project as it promotes happiness and confidence, which can be difficult to achieve when we're constantly being bombarded with negativity.  Well done Jan for being such a positive person, and for advocating positivity in the rest of us!
2.  Jan also has really pretty eyes!  They look so striking and kind in her Twitter profile picture, and her eye make up also looks fab.
3.  Her hair is gorgeous.  The colour, the length, the style, the way it falls – it just suits her so much, and she knows how to dress to make the most of it.  I wish I could get mine to look so nice!
A few years ago, I would have struggled to find three things about myself that I love, but over the past few years, particularly since starting this blog, my self-confidence has grown, and I'm now really content with myself.  So here are my three things…
1.  I really like my eyes.  They're bright blue and a nice shape, and people always tell me they're very expressive.  They're definitely my favourite thing about my face.
2.  I've always been the "tall one" – at school I was taller than my friends and I'm one of the tallest people in my family, and it bothered me for years.  I always felt like I looked the odd one out and hated all the "wow you're tall!" comments I'd get, but recently I've been embracing my height.  So what if I'm 5'10″?  If I want to wear heels, I'll wear heels!  Admittedly I still have issues finding trousers and jeans to fit my 36″ inside leg, but at least I have the advantage of being able to see over everyone's heads at the cinema/concerts/crowds!
3.  I'm also quite proud of my current level of fitness.  A few years ago I was slightly overweight, which in itself wasn't a problem, but it was affecting my health.  I have mild asthma, but it was made a lot worse by my excess weight, and I got out of breath very quickly.  I worked hard to improve my diet and lifestyle, and have since lost weight, which has led to me becoming a lot healthier.  My asthma is now pretty much non-existent, and I can do so much more than I used to be able to.
If you want to join in with Penny's #bodyUNashamed project, then please do!  Compliment people whenever you can.  Smile at people in the street.  Call people out for body shaming others.  Make a stand to the media for doing the same.  And most importantly, be proud of who you are!  Everyone is unique and that's what makes us beautiful, so recognise your positive attributes and show them to the world!
Naomi x
One comment