China Glaze Autumn 2014
Hi everyone,
Well, after two busy weeks of starting a new full time job and planning for a house move, I'm finally back to blogging! Today's post features two China Glaze shades that were kindly gifted to me by nailpolish.co.uk for review.
Both shades are from the new China Glaze 2014 Autumn collections, and retail for £4.95 each. There are two autumn collections this year – All Aboard Fall and Apocalypse of Colour, and I picked a shade from each.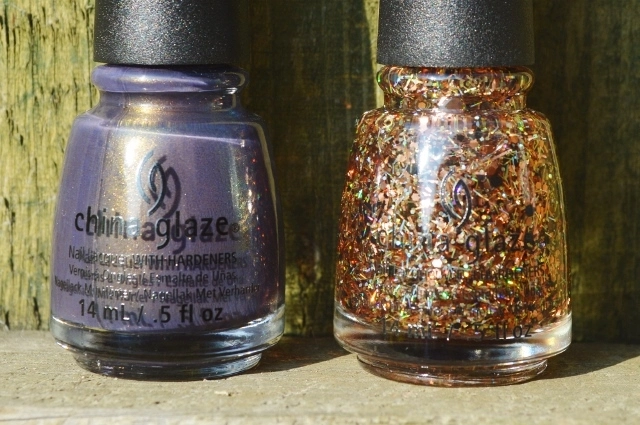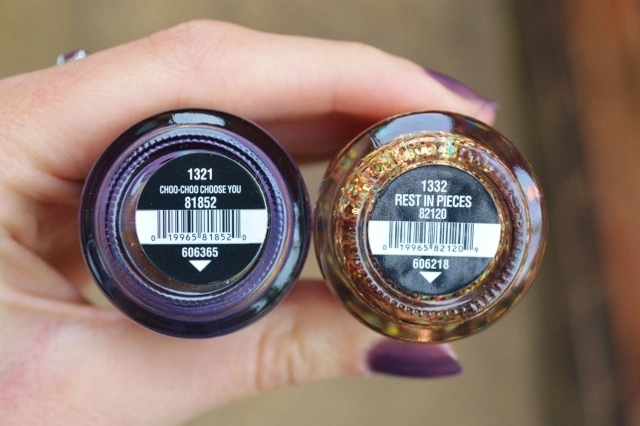 'Choo-Choo Choose You' is from the All Aboard Fall 2014 collection, which includes twelve stunning, on trend autumnal shades. At first glance the varnish looks to be a blue-grey shade with a hint of gold shimmer, but as soon as you move into natural light it explodes with purple, orange and green.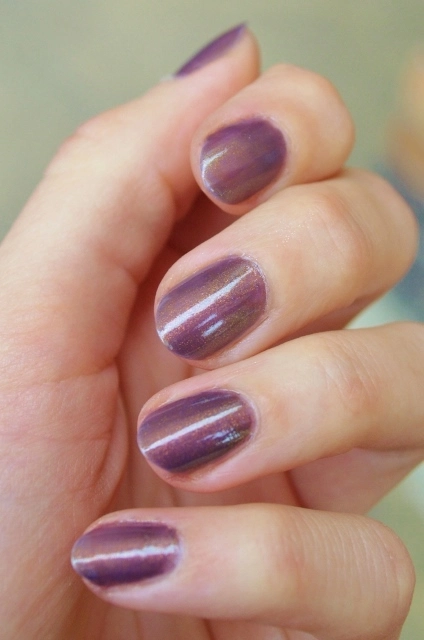 The varnish is a colour changing metallic, which with some brands makes for a streaky finish, but this one goes on perfectly without any imperfections. The formula is slightly runny, but applies nicely and two coats gives an opaque look. The only downside is it takes a little longer to dry than I'd like, but it's worth the wait.
You can view the rest of the All Aboard Fall collection here.
'Rest In Pieces' is from the Apocalypse of Colour collection, which features five Halloween themed shades, all of which have brilliant names! Halloween is my favourite time of year so I was very excited about this range, and it doesn't disappoint. 'Rest In Pieces' is a gorgeous metallic orange, black and gold holographic glitter that reminds me of pumpkins, autumnal leaves and fireworks. Some of my absolute favourite things!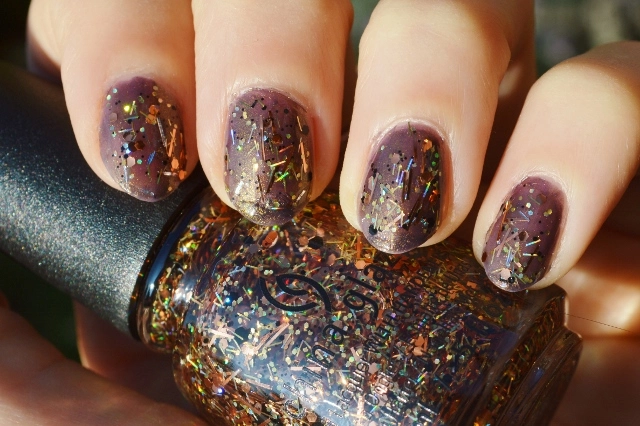 The glitter comprises of various different types of glitter, large flecks, small flecks, micro and straw, which gives fantastic depth and texture. For maximum impact, the varnish is best applied in a dabbing motion rather than brushing, as dabbing leaves more glitter behind. This one dries a lot quicker than the other shade, and makes an amazing top coat. Perfect for adding a little something extra to any autumn mani! I love it.
You can view the rest of the Apocalypse of Colour collection here.
nailpolish.co.uk is a one stop shop for nail varnish, and they stock a HUGE range of brands, including OPI, Essie and Barry M, and over 350 colours! They also offer free first class delivery on every order. Check them out here.
What do you think of these new China Glaze shades?
Naomi x
*These two China Glaze nail varnishes were sent to me by nailpolish.co.uk for review purposes. All opinions expressed are honest and my own.*
3 comments