Posts tagged
Leicester Bloggers
2
As my regular readers will know, a few months ago my fiancé and I moved in together.  Since then I've slowly been trying to make the house look more like a home, and though it isn't yet complete (working full-time means very little time to nest!), we're almost there.  As such, I thought it was about time I showed you some of our decor, starting with the living room.
When we moved in the house had been freshly decorated with light brown and white paintwork, and a beige carpet throughout.  Neutral tones aren't usually my thing, but they were easy to work with when it came to adding colour.  The living room has been brightened with purple throws, cushions and curtains, and an ambient orange lamp, but it's the little extras that make it even more homely.
I've always liked small mammals and woodland creatures, and the current trend for such wildlife has meant I've managed to pick up some lovely pieces.  Here are a few of my favourites…
Comfy Cow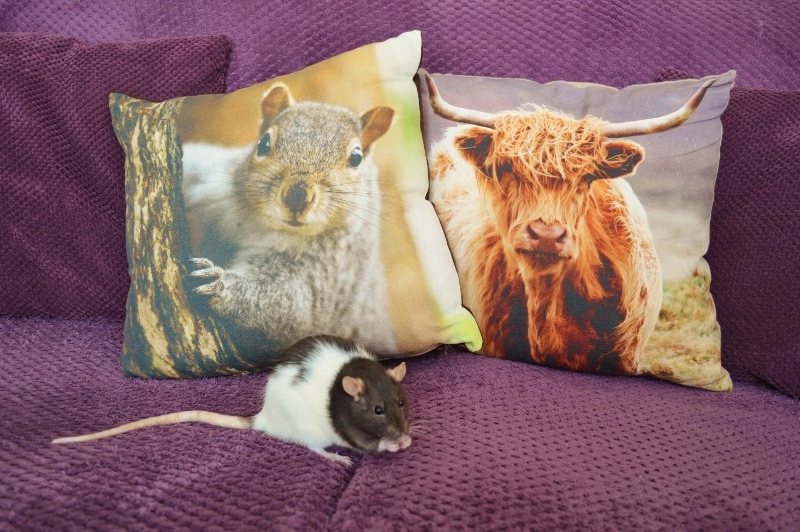 I don't usually like having an abundance of cushions everywhere, but that all changed when I found these awesome animal photo cushions in Asda, for £7 each.  There were several different animals to choose from, but I went for the squirrel, as they're one of my favourite animals, and the Highland cow, as it reminds me of a lovely time spent in the Scottish countryside a few years ago.  These take pride of place on my sofa, and as you can see Miggley approves!
Time for Tea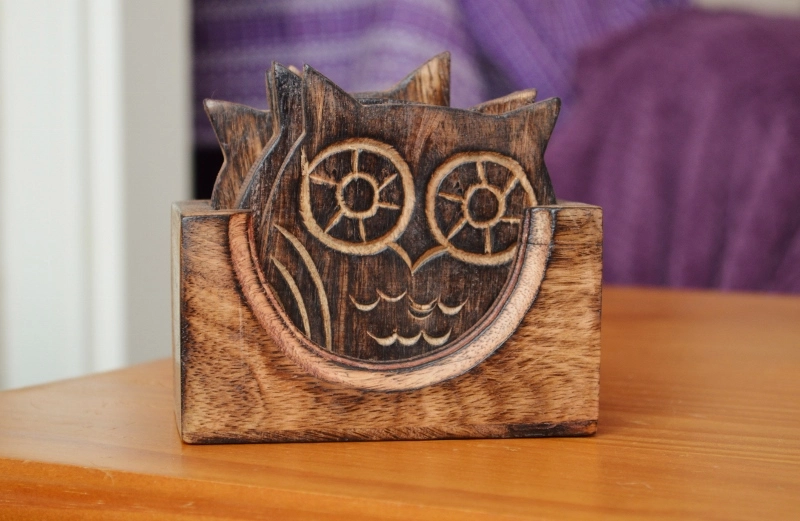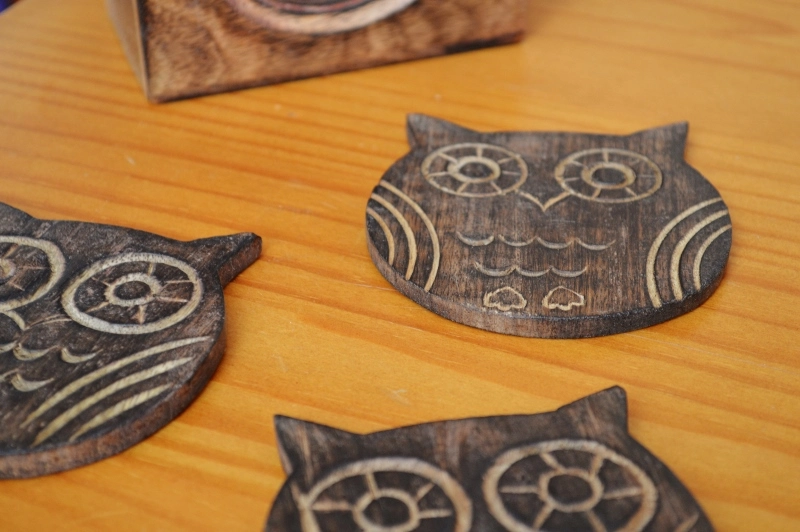 One thing I struggled to find was a nice set of coasters, and then when I was about to give up, I came across these gorgeous Sass & Belle Wooden Owl Coasters from Flamingo Gifts.  There are six coasters in the set (much better than the typical four you usually get!), and they come in a handy stand to prevent clutter when not being used.  The quality and design of the coasters is fantastic, and they look great on my coffee table.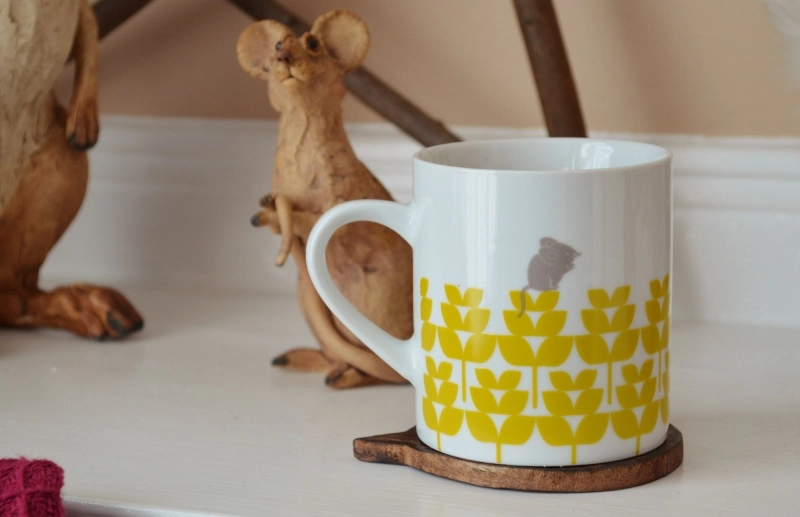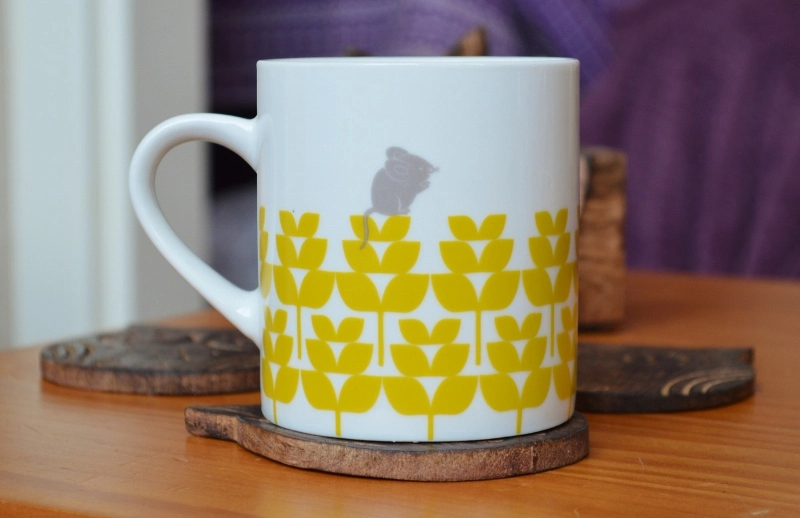 The Abode Mouse & Field Mug is also from Flamingo Gifts, and it caught my eye as soon as I saw it as the little grey mouse reminds me of my Russian Blue rat, Heather.  I prefer a mug to a cup (it holds more tea!), and this is the perfect size for my morning brew.  The simple but eye-catching geometric design is by artist Luzelle van der Westhuizen, and is a good fit for my natural theme.  It would also make a nice present as it comes in a gift box, and costs an affordable £8.50.
By the Fire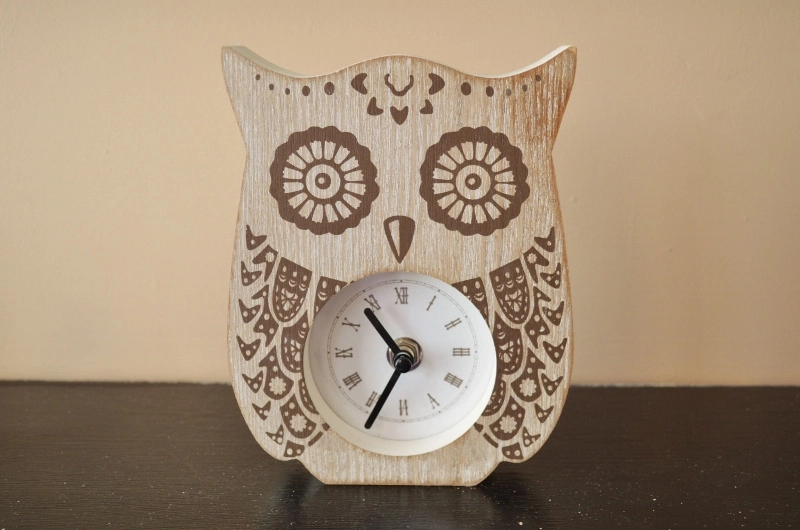 My fireplace features a lot of owls, with the main attraction being this owl clock.  My mum gifted this to me when we first moved in, and I love how it matches the wooden coasters above.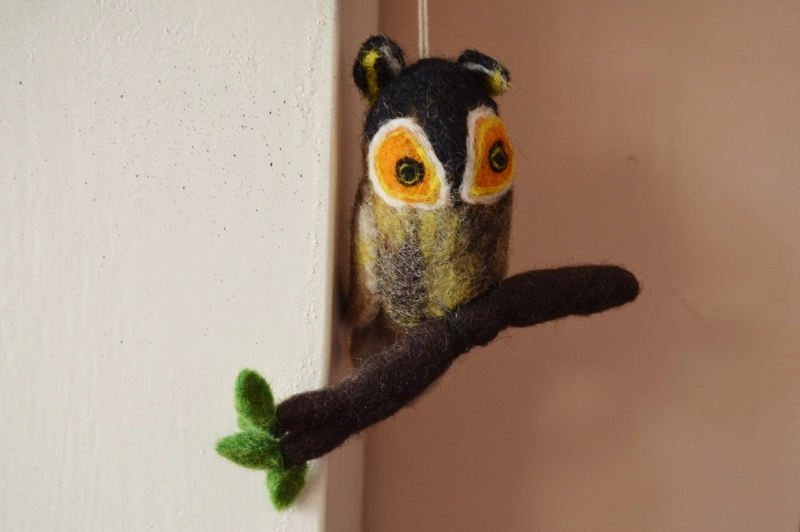 Another of my favourite owls is this lovely felted piece that I bought from a street market in Edinburgh in the summer, during the Fringe.  It took me a while to find the right place for it, but it now has a home at the side of the fireplace.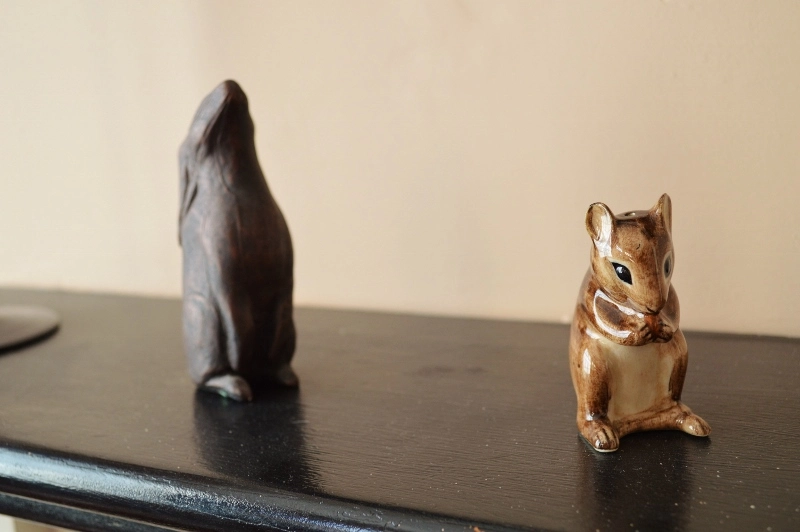 I have two of each of these hares and mice.  I have a thing for hares, and I bought these in Glastonbury about ten years ago whilst on a camping trip.  They're special to me, and it's nice to finally have them on show in my own home!  The mice are actually a salt and pepper set, but I have them on display as ornaments as they remind me of my heart rat Mog (RIP).  Aren't they cute?
The Rat & The Hare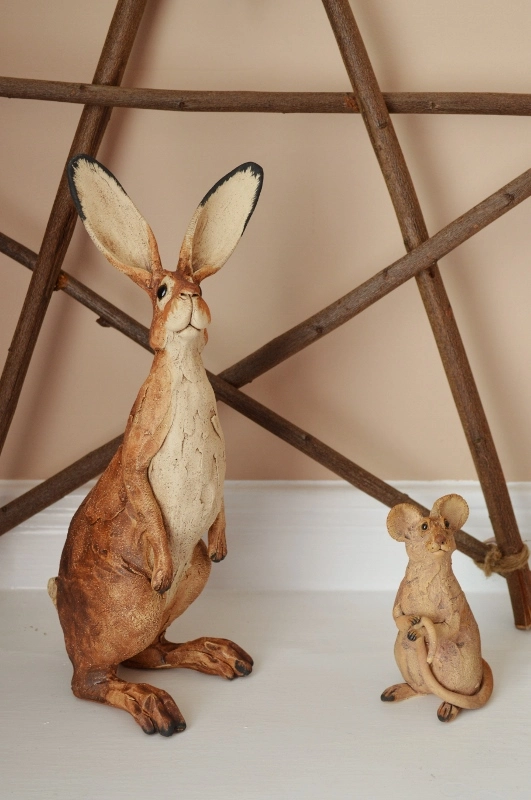 These rat and hare sculptures were Christmas gifts from my dad, and they're incredibly beautiful.  They're by Norfolk-based artist Tracy Whinray, and are wonderfully textured with such expressive little faces.  I think they look great in front of the wooden pentagram, handmade by my step-dad.
What do you think of my woodland theme?
Naomi x
*The Wooden Owl Coaster Set and Abode Mouse & Field Mug were sent to me for review purposes.  All opinions expressed are honest and my own.*