Posts tagged
Hoody
0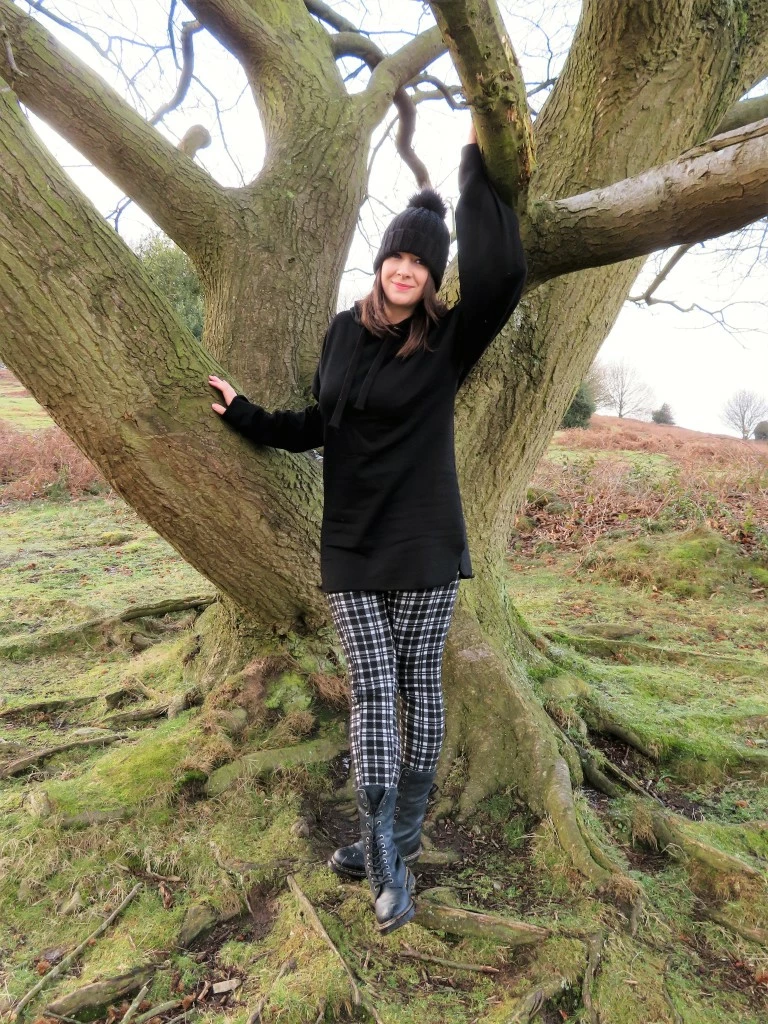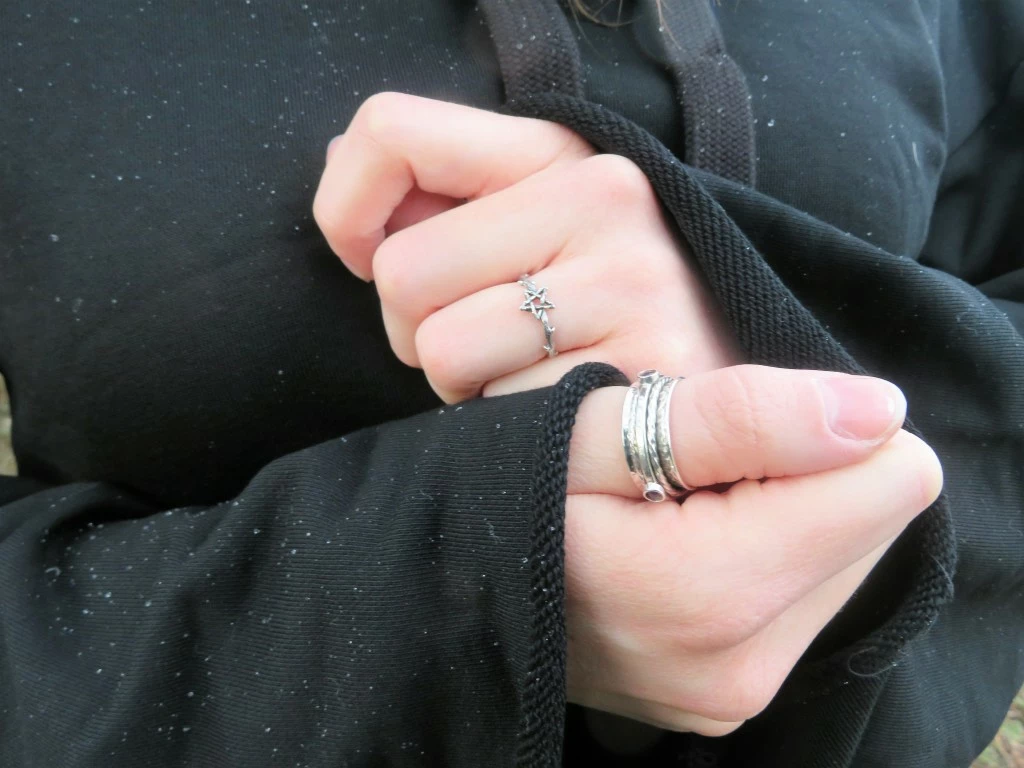 Tobi Concrete City Oversized Hoodie / Primark Plaid Leggings / Primark Bobble Hat / Dr Martens Hazil Virginia Boots / Shop Dixi Willow Magick Gothic Ring / Handmade Spinner Ring
It's getting to that time of year in the UK where one minute it feels like Spring is on the way, and the next you're in the middle of a snow shower!  That's what happened on the day the photos above were taken (as you can see from the second one…)
Of course, the best way to tackle this is by layering, and this outfit did just the job.  The oversized hoodie is from a US clothing website I discovered recently called Tobi, who also ship to the UK.  The hoodie is big enough that it's great for snuggling up in at home, but can also be layered up for an outdoor look which is cold-proof and comfortable.  I can tell this is going to become a wardrobe staple of mine.
A hilly walk also called for some thick leggings and a pair of boots, so I teamed this with my favourite Dr Martens – the trusty Hazil Virginias.  I've had these for a couple of years now and they're still going strong, and were probably the easiest pair to break in.  I'd highly recommend them and they're currently in the sale, so grab them for cheap whilst you still can!
Naomi x
0
Hi everyone!
I hope you all had a fantastic Christmas.  Mine was spent at home with family, which is just how I like it.
After a few days of relaxing, and purposefully avoiding the first crazy days of the sales, I spent yesterday and today doing a bit of shopping.  Luckily the shops weren't too busy, and though I didn't go mad, I managed to get quite a few items that I'm really pleased with.  Here are most of them…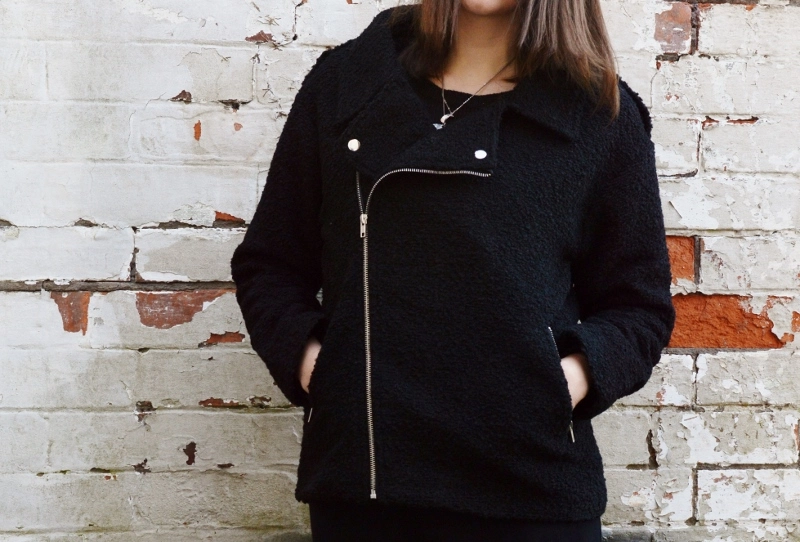 Primark Biker Jacket – Was £23.00, Paid £10.00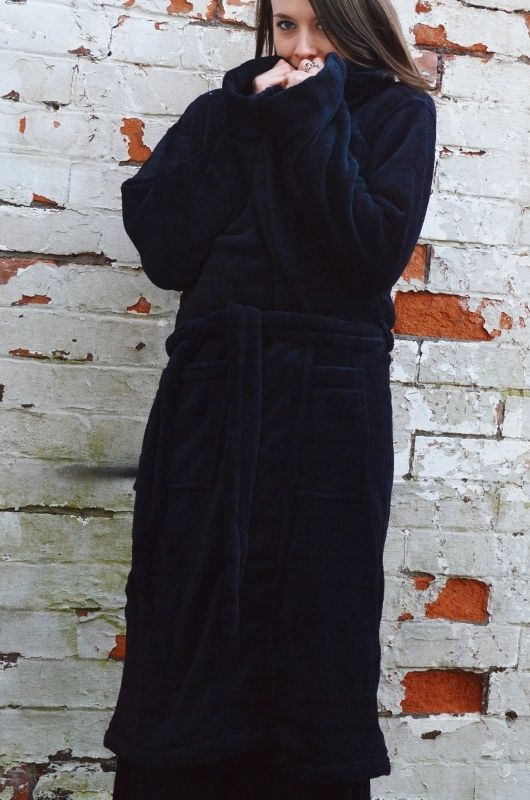 Primark Dressing Gown – Was £12.00, Paid £5.00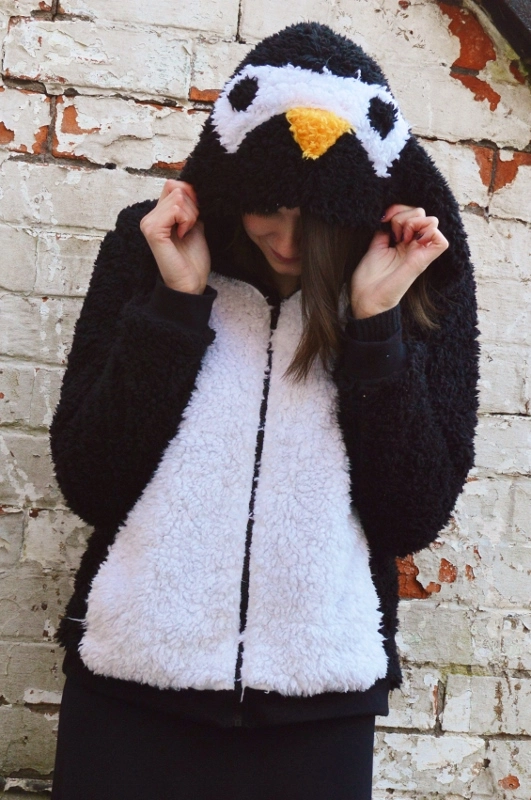 George Penguin Fleece – Was £16.00, Paid £8.00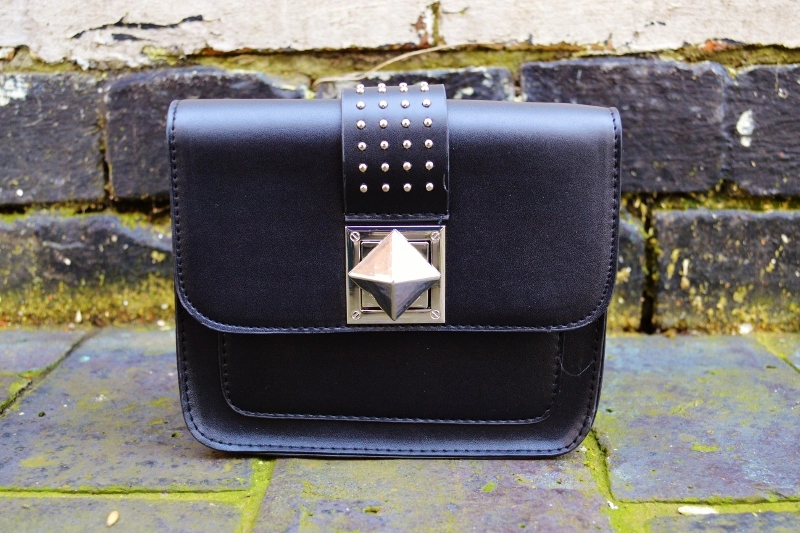 Primark Black Bag – Was £6.00, Paid £3.00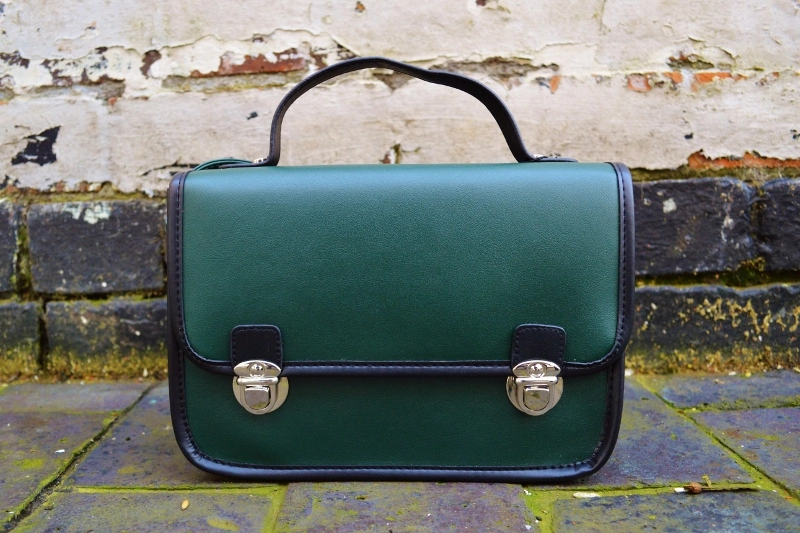 Primark Green Bag – Was £6.00, Paid £3.00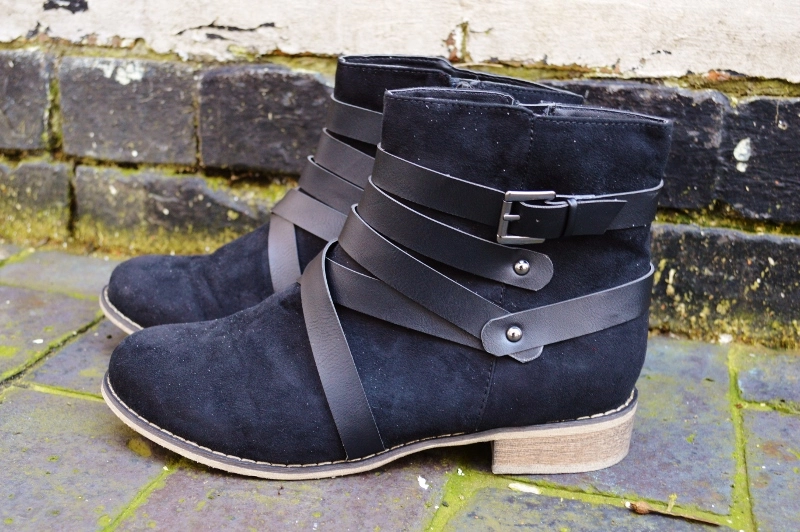 New Look Boots – Was £27.99, Paid £14.00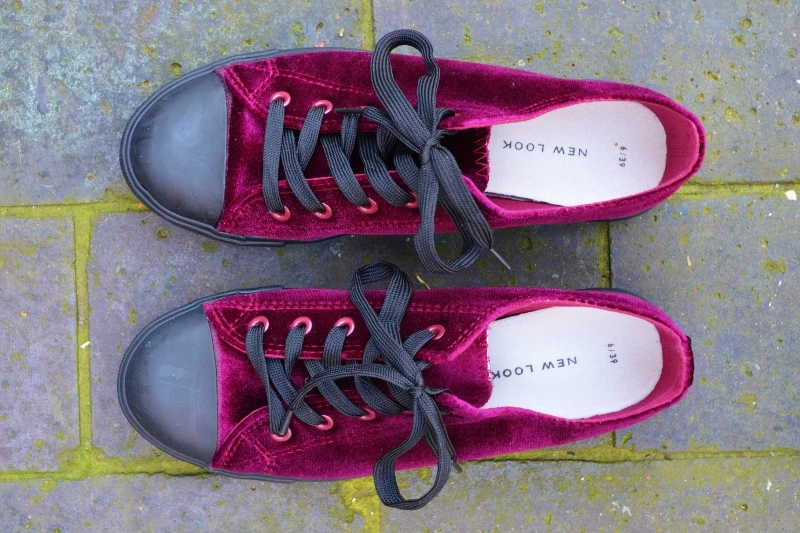 New Look Shoes – Was £11.99, Paid £4.00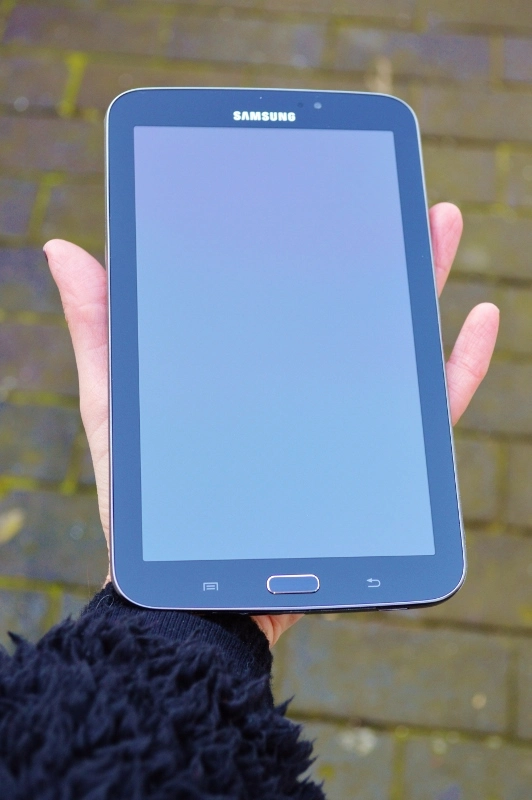 Samsung Galaxy Tab 3 7″ – Was £139.99, Paid £79.00
I bought a few other things in the sales which aren't pictured, including a pair of gloves for £2.00, some Christmas decorations reduced from £3.00 to £1.00, a diary for £1.99 (down from £7.00) and a Vax hoover for £45.00, reduced from about £70.00.  I also bought a couple of non-sale items too, namely a top and a case for my new tablet.
In total, I made a huge saving of around £90.00 in the sales this year, made all the better by the fact that a few items were paid for using vouchers that I got for Christmas.
What did you get in the sales?
Naomi x
2
Today my fiancé and I decided to go out for lunch, to one of my favourite bars (the Orange tree in Leicester – they serve a cracking veggie roast!)  Afterwards, we went for a leisurely wander around town, did a spot of shopping and checked out the new Richard III monuments near the cathedral.  A lovely casual day called for a casual outfit, so I threw on this gorgeous draped hoodie with a basic tee, and my favourite pair of jeans.  I love anything acid wash and polka dots, and these jeans combine the two, and are made of light, stretchy denim so are incredibly comfortable.  They're a real wardrobe staple and have seen me through Spring and Summer, but will also be great for Autumn, worn with a pair of chunky boots.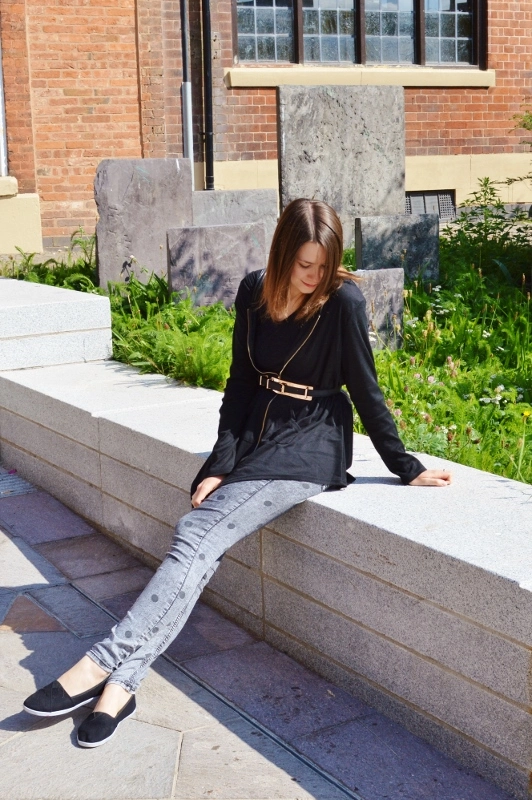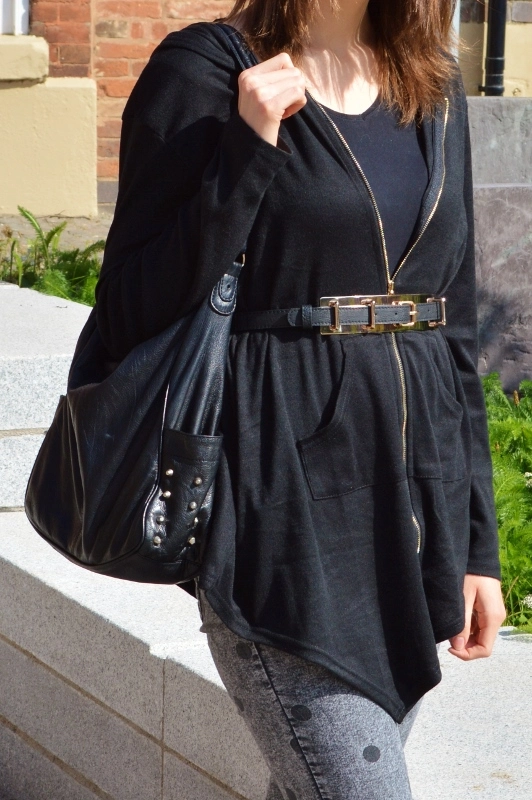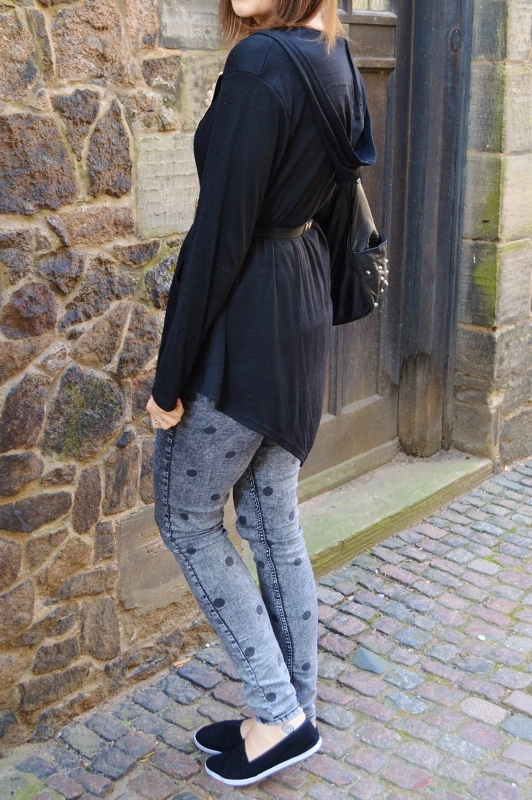 DressLink.com Draped Hoodie / H&M Polka Dot Acid Wash Jeans / Primark Basic T Shirt / Primark Metal Waist Belt / Primark Canvas Shoes / Thrifted Topshop Leather Stud Bag
I ordered this oversized draped hoodie from DressLink.com a few weeks ago.  It was originally intended to be for my mum, but unfortunately it doesn't quite fit her right, so she let me have it.  Believe it or not, this is an XXXL, but Asian sizes are a LOT smaller than our Western sizes, so it fits me, a size 10/12, like a baggy hoodie.  There's no way it's a UK size 20 like the website suggests!
Tops like this are absolutely perfect for this time of year.  It was sunny today, so too warm for a coat, but there was a hint of Autumnal coolness in the air, so it kept me nice and cosy, and the hood is great for when you want an extra bit of warmth.  I also really love the length and draped style of the hoodie as it gives it a slightly witchy edge, and though it looks good baggy, I adore the more tailored shape of it when worn with a waist belt over the top.
What pieces will be seeing you through the Summer to Autumn transition?
Naomi x