Posts tagged
SammyDress.com
1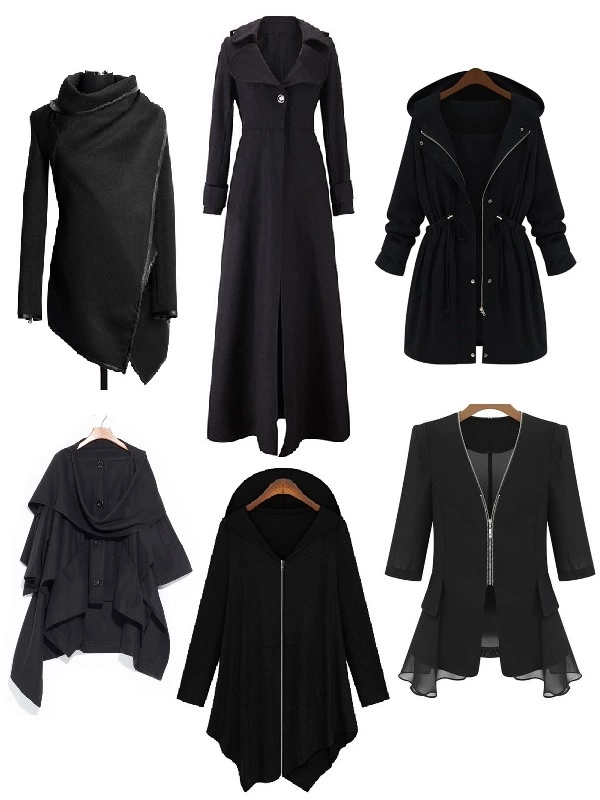 It's now officially coat weather here in the UK, and I've been trying to find a couple of new ones for Autumn, as my current coat is looking a bit worse for wear.  So, I headed to my favourite websites to window shop their collections of Jackets and Coats (here), and I was not let down by this season's offerings.
All of the above coats and jackets are from SammyDress; an incredibly affordable online store that's had everyone talking lately.  As my regular readers will know, I wear a lot of black, and in my opinion you can't go wrong with a black coat, as it will go with just about anything.  As you can see, most of them also have a draped effect, which I love at this time of year, as loose draped items are fantastic for layering and keeping warm on cold days.  My particular favourite is the maxi coat in the centre as it's so vampy and elegant.  I could easily see myself wearing this dressed down with black jeans and stompy boots for a walk through the woods, or dressed up with a beautiful dress for an evening meal out with my other half.
Every single one of these coats and jackets costs under £30 each, so even if you bought all of them you'd still probably be spending less than if you bought a coat from the high street!
Which coat is your favourite?
Naomi x