Posts tagged
Jackets
1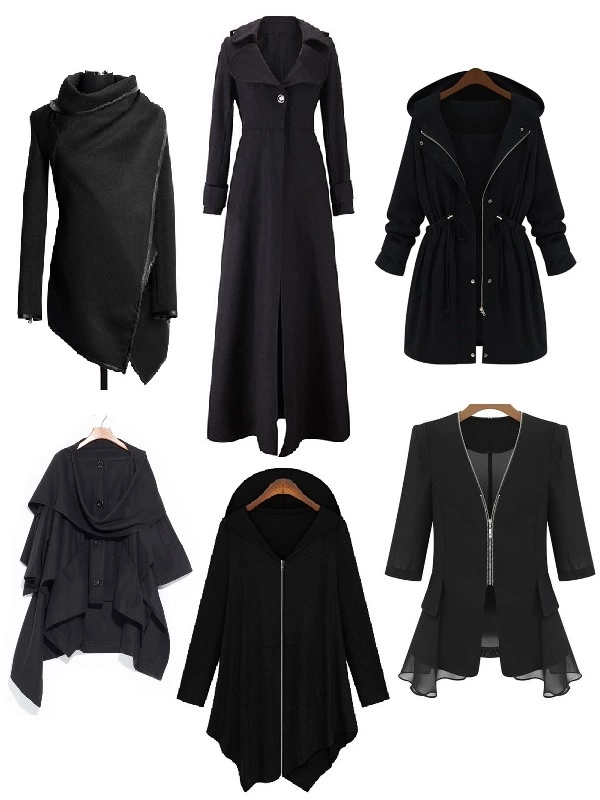 It's now officially coat weather here in the UK, and I've been trying to find a couple of new ones for Autumn, as my current coat is looking a bit worse for wear.  So, I headed to my favourite websites to window shop their collections of Jackets and Coats (here), and I was not let down by this season's offerings.
All of the above coats and jackets are from SammyDress; an incredibly affordable online store that's had everyone talking lately.  As my regular readers will know, I wear a lot of black, and in my opinion you can't go wrong with a black coat, as it will go with just about anything.  As you can see, most of them also have a draped effect, which I love at this time of year, as loose draped items are fantastic for layering and keeping warm on cold days.  My particular favourite is the maxi coat in the centre as it's so vampy and elegant.  I could easily see myself wearing this dressed down with black jeans and stompy boots for a walk through the woods, or dressed up with a beautiful dress for an evening meal out with my other half.
Every single one of these coats and jackets costs under £30 each, so even if you bought all of them you'd still probably be spending less than if you bought a coat from the high street!
Which coat is your favourite?
Naomi x
1
I was recently approached by New Look with information about their range of real leather jackets, and after seeing what they have to offer I thought it too good not to share! As I'm sure we all know by now, leather is big this season, but a lot of the faux leather and leather look jackets out there at the minute are really rather pricey. New Look, however, are selling a selection of on-trend leather jackets which, for the most part, are really affordable and come in at around the same price as many of the faux leather jackets I've seen on the high street.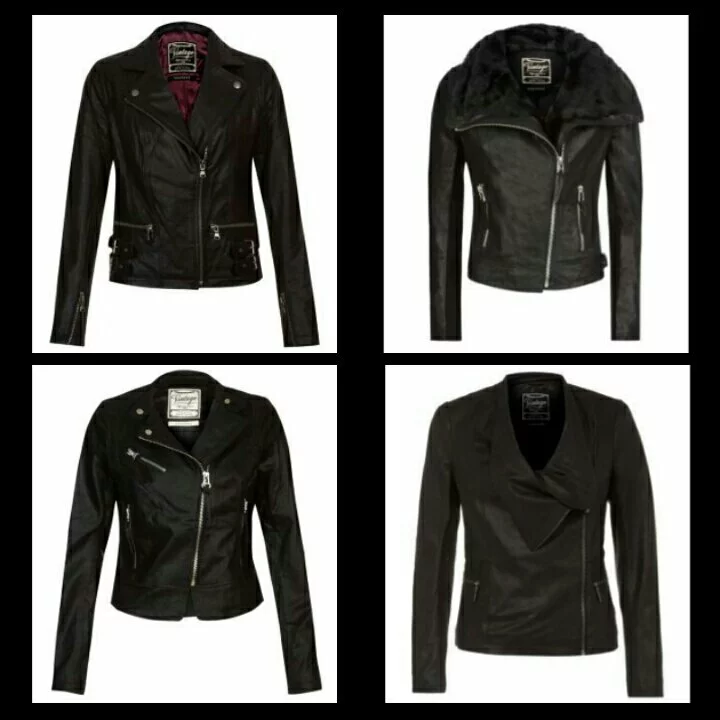 Buckle Hem Biker Jacket – £69.99 / Faux Fur Collar Jacket – £69.99 / Biker Jacket – £59.99 / Waterfall Jacket – £120.00
There are quite a few real leather jackets available on the site, including a brown version of the Buckle Hem Biker Jacket, but the four above are my personal picks.  As a lifelong Edward Scissorhands fan I have a soft spot buckles and straps, so I love the buckles on the Buckle Hem Biker Jacket, as they add a nice bit of edgy detail to a simple design.  The asymmetrical zips on all four of the jackets are also a highlight for me as they're edgy, but flattering, and so popular this season; as is faux fur which looks so glamorous when combined with an oversized collar.  The final jacket, the Waterfall, is incredibly pretty and would be perfect for a more sophisticated evening look.  The draping is really feminine, and would look beautiful teamed with a winter maxi.  If only I could have them all!
Which jacket is your favourite?
Naomi x