Posts tagged
Style Challenge
0
A few weeks ago I was contacted by the bonprix team, asking me to take part in a fun fashion challenge – to style a Summer look for Autumn/Winter.  Autumn has always been my favourite time of year, and I'm quite partial to layering up my summer dresses to keep me warm on colder days, so I was definitely up for taking part.
I was given a budget of up to £50 to choose items from the bonprix holiday shop, to be used to create a summer look so it's transitional for Autumn/Winter.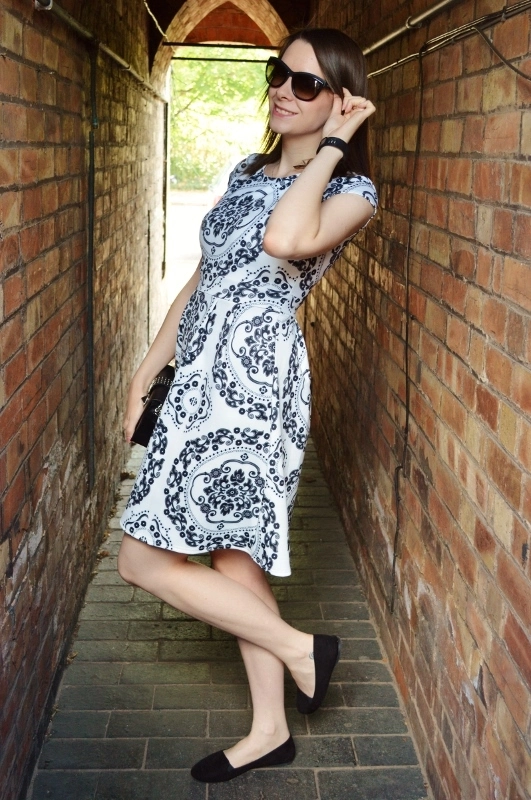 bonprix Tile Print Skater Dress / Primark Black Flats / Primark Mini Shoulder Bag / Alexander McQueen Cat Eye Sunglasses
The main item I chose was this tile print skater dress for £39.99, in the black on white colourway.  I don't often wear white, but I loved the print so much I decided to find out whether I could pull it off!  For Summer I styled it with a pair of black flats, a cute mini box bag, and my Alexander McQueen sunglasses.  Simple, but why add more than you need to when the print speaks for itself?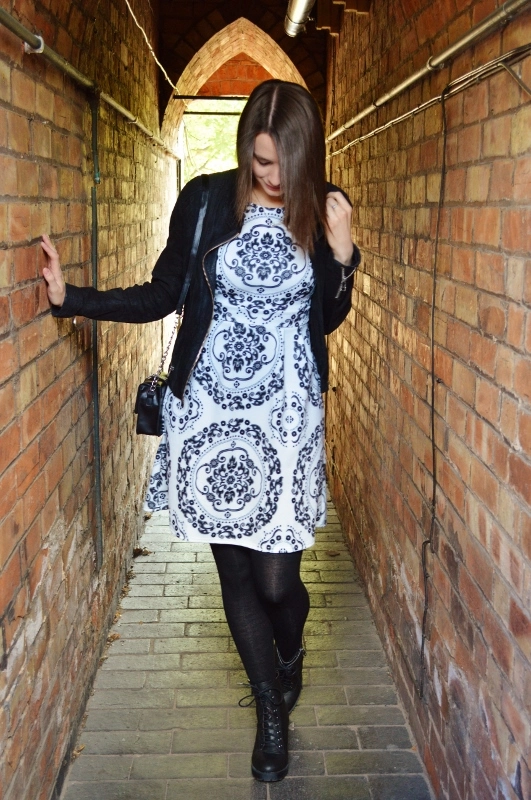 bonprix Tile Print Skater Dress / New Look Black Leather Jacket / Blonde + Blonde Lace Up Block Heel Boots / Primark Super Soft Tights / Primark Mini Shoulder Bag
And having such a bold print, it didn't take much effort to transition this gorgeous dress into an Autumn/Winter look.  To make the outfit more suitable for the cooler weather I added some super soft tights, and my trusty leather jacket.  I also removed the sunglasses and swapped the flats for a pair of chunky heeled boots, which are far more rain-resistant – very important at this time of year!
The dress is incredibly comfortable as the scuba fabric is stretchy and soft, and the classic fit and flare cut is ideal for day or night, dressed up or down.
How would you style a summer dress for Autumn/Winter?
Naomi x
*This Tile Print Skater Dress was sent to me by bonprix for style challenge purposes.  All opinions expressed are honest and my own.*
2
Earlier this week I received a lovely little surprise in the post from F&F at Tesco. I had no idea what the parcel was going to be, and when I opened it I found this prettily wrapped box, containing another, smaller box with a little clue on the front – the hashtag #FFPaperDollParty. Once I opened the second box, all was revealed through a note explaining what the parcel was about…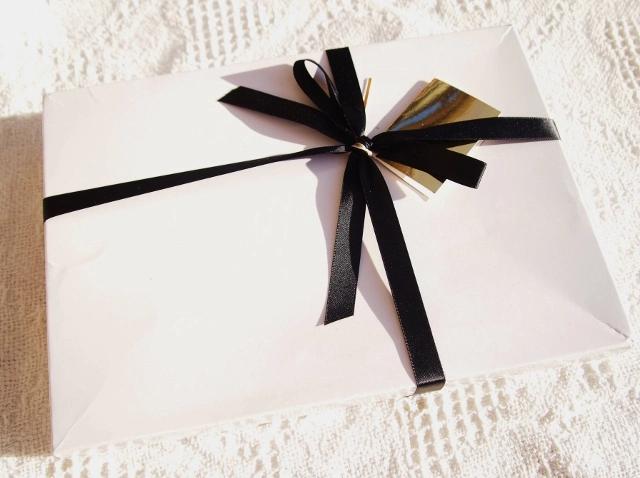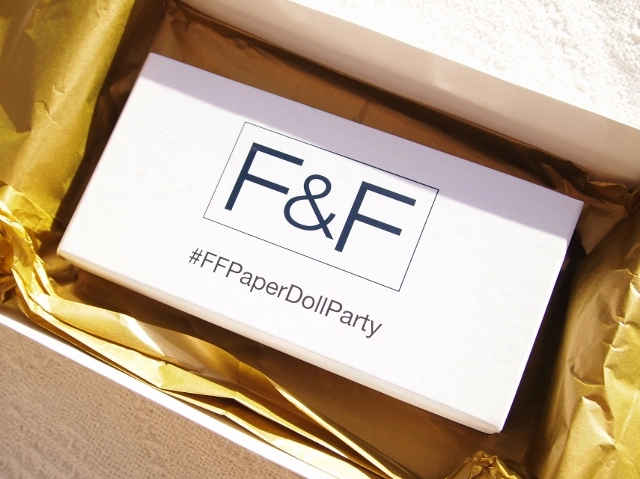 F&F are running a styling competition for fashion bloggers, and each blogger has received a personalised paper doll with a selection of key pieces from the F&F Christmas Collection to style their doll with. Bloggers must then share their Paper Doll style using the #FFPaperDollParty hashtag, to be in with a chance of winning an all-expenses paid Luxury F&F Experience. How exciting is that?!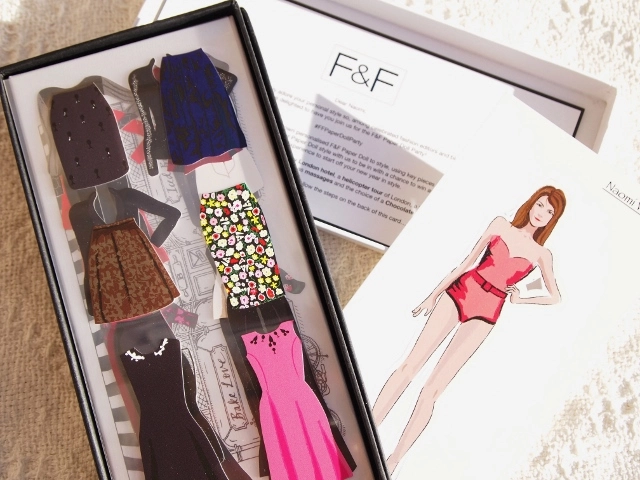 The box also contained yet another box, which had four beautifully iced fashion-inspired biscuits inside. These were from London company Biscuiteers, and they're just lovely!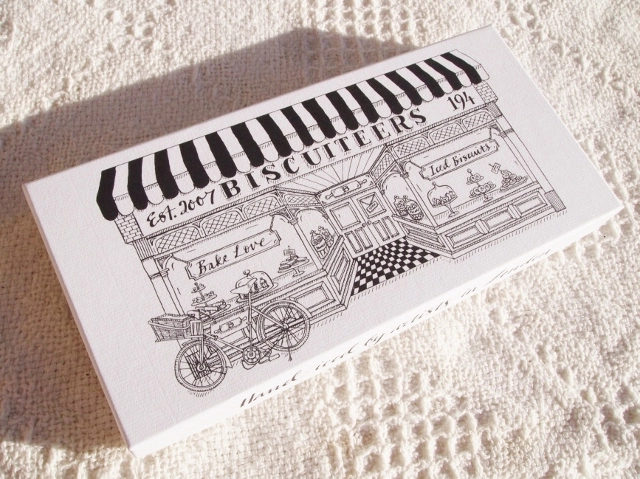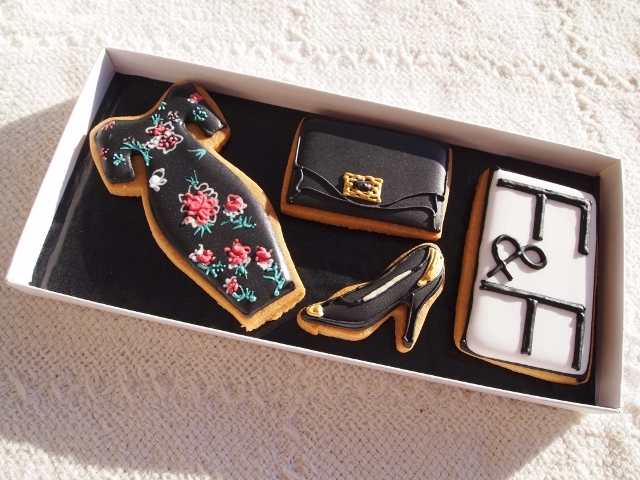 I really can't wait to start styling my paper doll, so keep an eye out on blog and Twitter for the different looks that I create!
Naomi x