Posts tagged
Stackable
7
I was recently given the opportunity by Sarah at Celliana to choose a gorgeous piece of jewellery from their new Regal Treasure collection.  Celliana are a UK-based, online jewellery design company who put a lot of thought and care into creating exclusive yet affordable pieces.  Their jewellery combines contemporary high fashion and traditional crafting techniques to bring you exciting designs which fit but also transcend current fashion trends, and every single item is designed by the company's own small team of talented designers.
I actually found it quite difficult to pick just one piece when browsing the Regal Treasue collection as there are so many stunning pieces, but in the end I settled for a simple yet versatile bracelet – their Spike and Peace Bracelet, which costs just £4.00.
When I first received the bracelet I was really impressed with the way it was presented.  It came in a little black drawstring pouch with a label attached, which in turn was in a Celliana branded bag-like 'envelope' – a lot more luxurious and far more personal than just being thrown into a jiffy bag!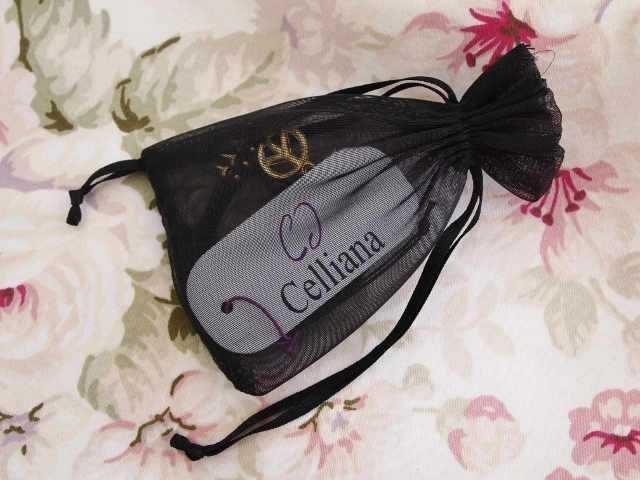 The Spike and Peace Bracelet is very well made.  The black cord which forms the bracelet is very tightly braided which makes it extremely strong, so there's no worry that the bracelet will snap, and it has an adjustable cord fastening so it will fit any wrist comfortably without the chance that it will slip off or feel too tight.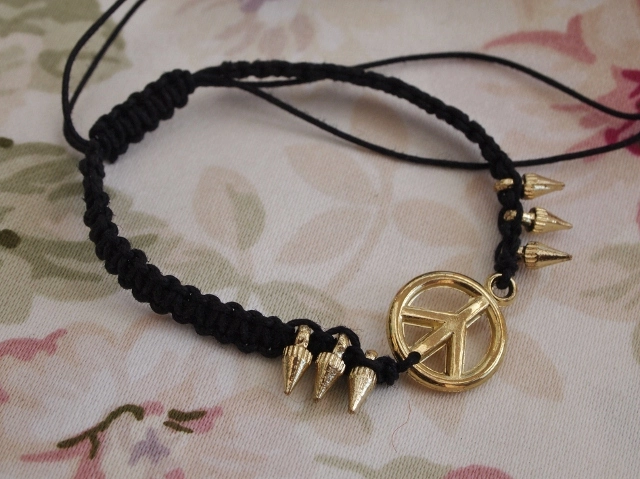 The gold, metal-look peace sign and spike beads are woven securely into place, and have a decent weight and shine to them which gives them a look of real metal!  I've found that, with some badly made bracelets, any protruding beads have the tendency to slip around and point in different directions, which can get quite annoying.  However, the spike beads in this design stay pointing in the direction they're supposed to, which is a sign of a good quality product in my eyes!
Celliana's Spike and Peace bracelet sits really nicely on the wrist and is perfect for this season's trend for stackable bracelets, and luckily at £4.00 it is cheap enough to invest in a few pieces from their website for a more dramatic look!  It also fits the Autumn/Winter trend for all things Gothic, what with the spikes and black and gold contrast, which looks beautifully classy.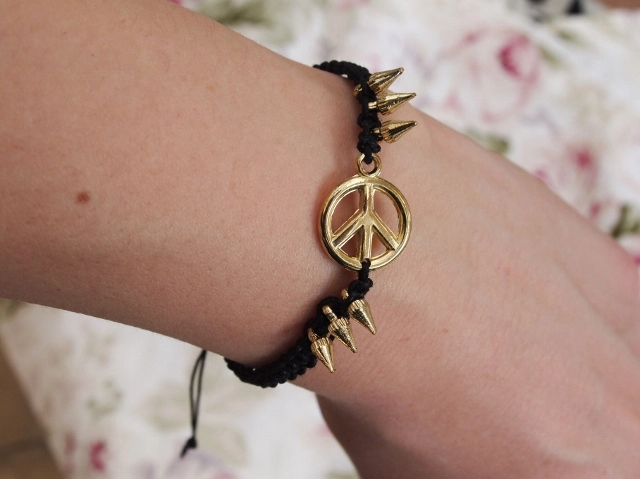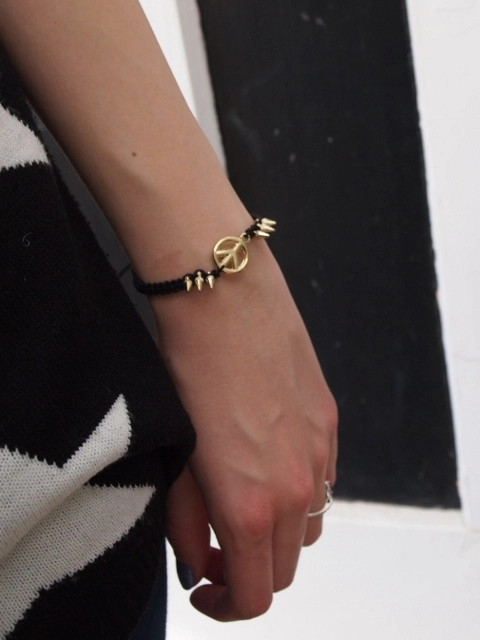 Celliana will be launching four Autumn/Winter 2012 collections over the next few months, with Regal Treasure being the first.  They have also recently released their rather feminine Elegant Rose collection, but there are still two more amazing collections to come so keep an eye out!
Naomi x