Posts tagged
Spike
2
I was recently contacted by the lovely Julie of independent jewellery retailer Accessories Boutique, who very kindly offered me the chance to choose a piece from her online store to review.  Accessories Boutique is a veritable, virtual treasure trove of individual pieces that have been specially chosen to suit all styles, and they stock everything from necklaces and bracelets, to scarves and bags.  There are hundreds of beautiful pieces available, so much so that it took me a while to choose one, but I eventually settled on this stunning Heavy Spike Bracelet, which retails for £18.00.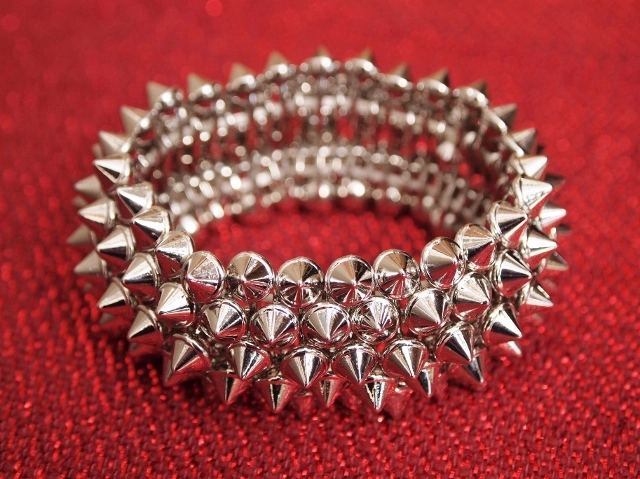 I've always had a thing for studs and spikes on accessories, and used to wear a lot of them during my 'Goth' teen years, but unlike the cheap, tacky stuff I had back then, this bracelet is classy, eye-catching, and a bit more 'grown up'.  It consists of five rows of high-shine metal spikes, which are blunted so they won't snag on clothes, and are securely joined at the back and strung onto robust elastic.  As its name suggests, it is also quite heavy, but not to the point that it's uncomfortable to wear.  Everything about this bracelet, especially the weightiness, oozes quality, and it is incredibly well made.  It fits really well too as it's slightly curved, so has an elegant shape and sits neatly against the wrist.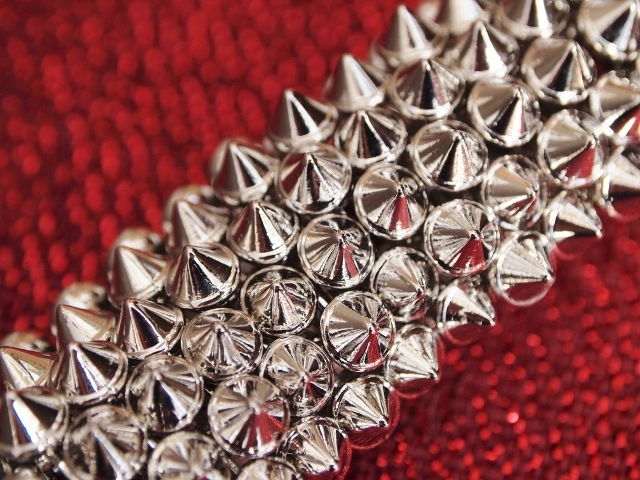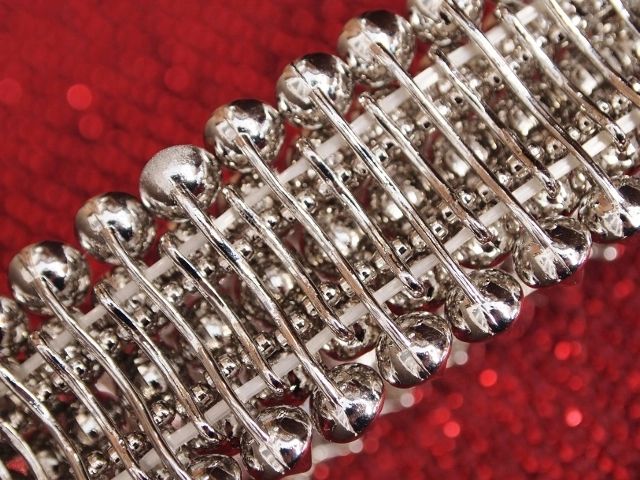 This is undoubtedly a statement piece which is perfect for the current Gothic and Biker trends, and it is also very versatile.  I usually wear a lot of thin bracelets stacked on top of each other, but this is so big and bold I can get away with wearing it on its own, with whatever I'm wearing that day, and it always grabs people's attention.  In fact, I love it so much that I plan on featuring it in a few up and coming outfit posts, so check back soon for those.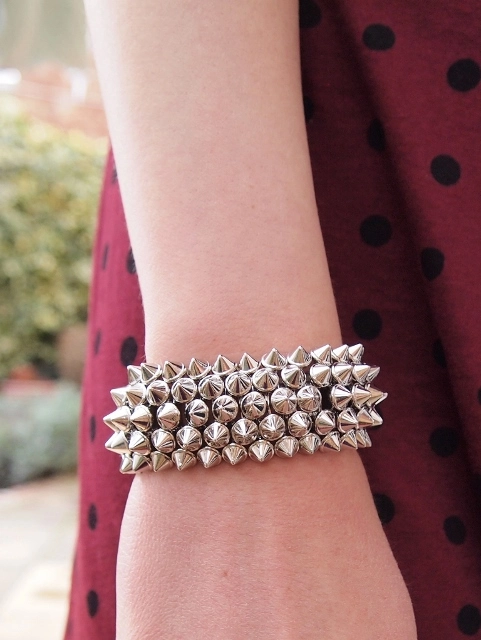 You can get your own Heavy Spike Bracelet, and loads of other gorgeous pieces, online at Accessories Boutique, and if you spend £20 delivery is free.
Happy shopping!
Naomi x
*This Heavy Spike Bracelet was sent to me by Accessories Boutique for review purposes.  All opinions expressed are honest and my own.*
7
I was recently given the opportunity by Sarah at Celliana to choose a gorgeous piece of jewellery from their new Regal Treasure collection.  Celliana are a UK-based, online jewellery design company who put a lot of thought and care into creating exclusive yet affordable pieces.  Their jewellery combines contemporary high fashion and traditional crafting techniques to bring you exciting designs which fit but also transcend current fashion trends, and every single item is designed by the company's own small team of talented designers.
I actually found it quite difficult to pick just one piece when browsing the Regal Treasue collection as there are so many stunning pieces, but in the end I settled for a simple yet versatile bracelet – their Spike and Peace Bracelet, which costs just £4.00.
When I first received the bracelet I was really impressed with the way it was presented.  It came in a little black drawstring pouch with a label attached, which in turn was in a Celliana branded bag-like 'envelope' – a lot more luxurious and far more personal than just being thrown into a jiffy bag!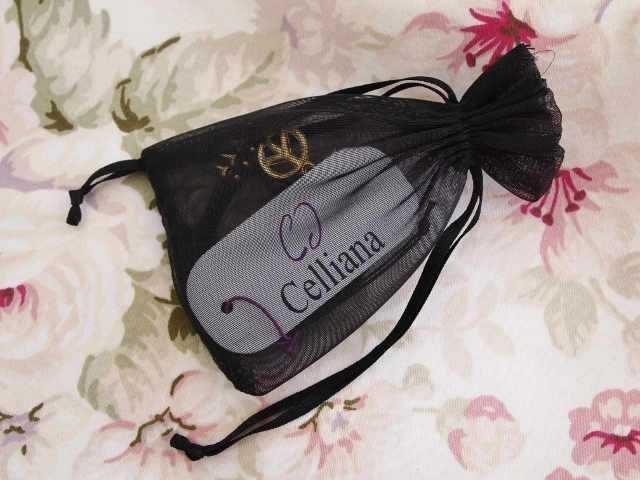 The Spike and Peace Bracelet is very well made.  The black cord which forms the bracelet is very tightly braided which makes it extremely strong, so there's no worry that the bracelet will snap, and it has an adjustable cord fastening so it will fit any wrist comfortably without the chance that it will slip off or feel too tight.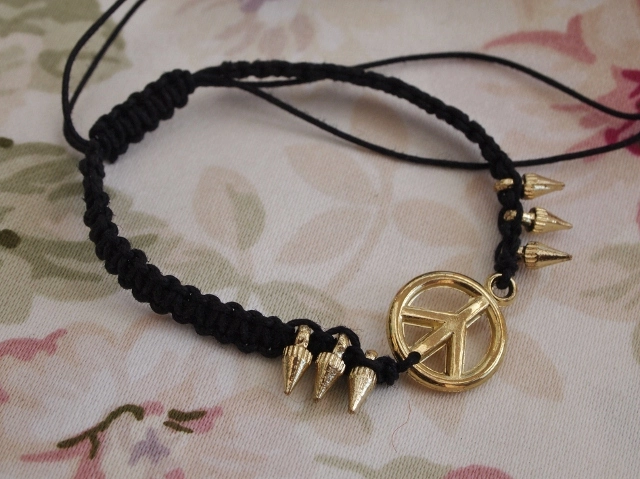 The gold, metal-look peace sign and spike beads are woven securely into place, and have a decent weight and shine to them which gives them a look of real metal!  I've found that, with some badly made bracelets, any protruding beads have the tendency to slip around and point in different directions, which can get quite annoying.  However, the spike beads in this design stay pointing in the direction they're supposed to, which is a sign of a good quality product in my eyes!
Celliana's Spike and Peace bracelet sits really nicely on the wrist and is perfect for this season's trend for stackable bracelets, and luckily at £4.00 it is cheap enough to invest in a few pieces from their website for a more dramatic look!  It also fits the Autumn/Winter trend for all things Gothic, what with the spikes and black and gold contrast, which looks beautifully classy.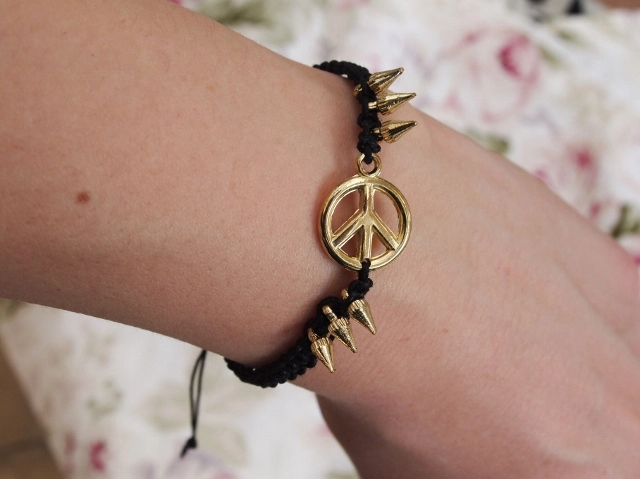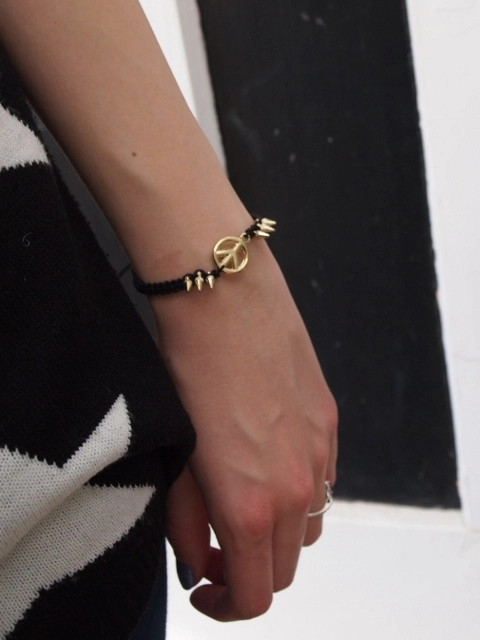 Celliana will be launching four Autumn/Winter 2012 collections over the next few months, with Regal Treasure being the first.  They have also recently released their rather feminine Elegant Rose collection, but there are still two more amazing collections to come so keep an eye out!
Naomi x