Posts tagged
Hi Tops
0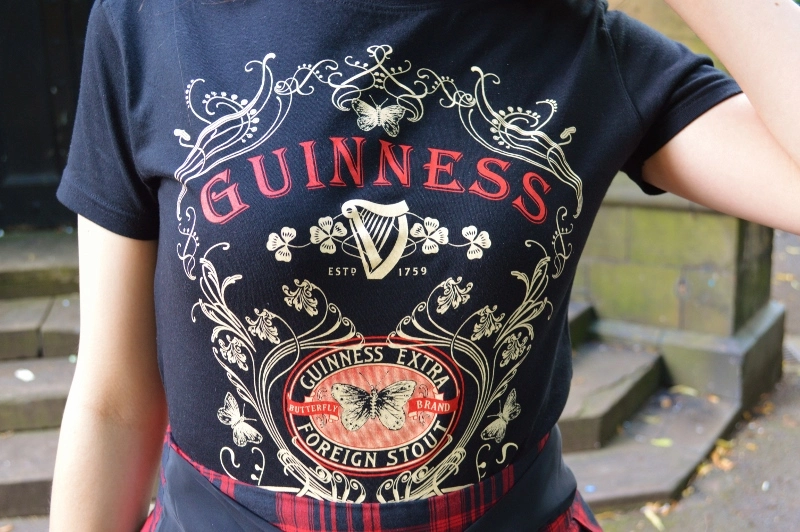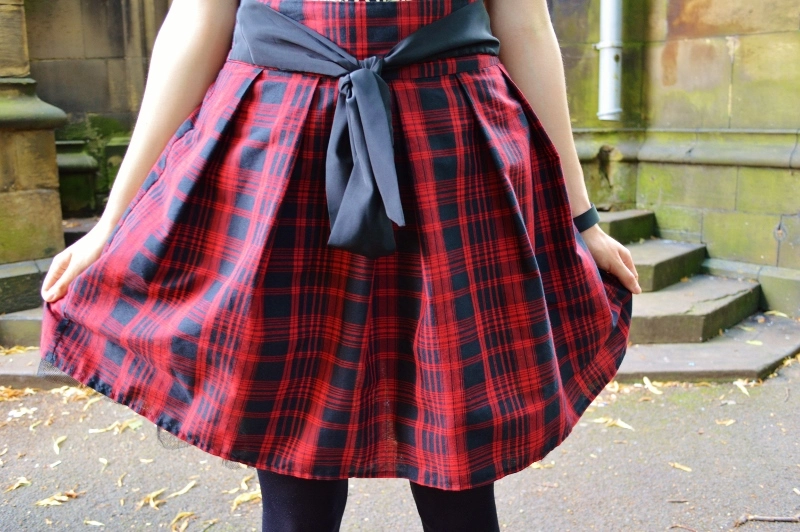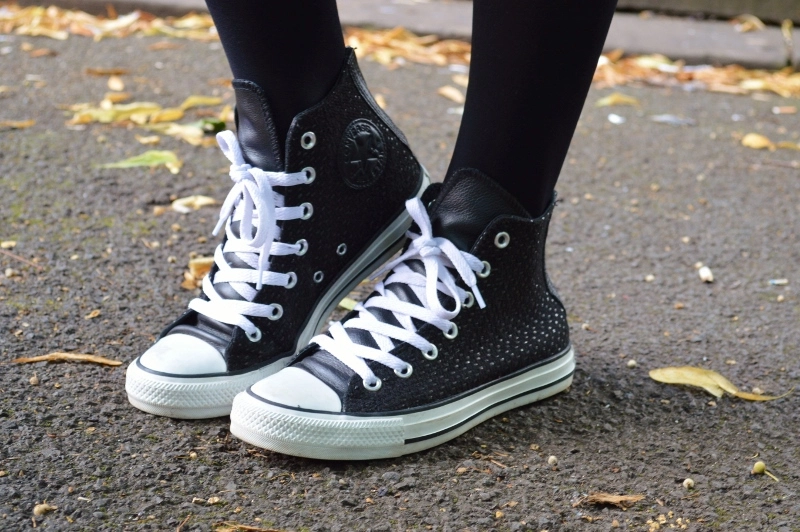 Guinness T Shirt / Papaya Tartan Skirt / Primark Tights / Converse Hi Tops / Topshop Leather Bag
Ever since I saw the gorgeous tartan pieces from Alexander McQueen's 'The Girl Who Lived in the Tree' collection, at the V&A Savage Beauty exhibition, I've been looking for red and black tartan items to add to my wardrobe.  I thrifted this skirt from eBay a few weeks ago, and though it isn't MacQueen tartan, I still love it.  The sash at the waist and net underskirt give it more of a modern twist than your traditional kilt skirt, and I also really like the fullness the net gives it.
I picked the Guinness t shirt up in a gift shop in Dublin a couple of weeks ago, specifically to wear with this skirt, and I think they look pretty good together.  The patterning is so pretty, and the red font is another twist on the traditional.
I can see this outfit transitioning really well into autumn, layered with a leather jacket, thicker tights and biker boots, so hopefully I'll get a lot of wear out of both pieces before the year is out!
Naomi x
3
When I was a teenager, my footwear of choice was always Converse.  I had bright ones, plain ones, printed ones, even tie dye ones, but for some unknown reason I stopped wearing them a few years ago, and moved on to boots and heels.  But all that changed when I spotted this pair of beauties on the John Lewis website…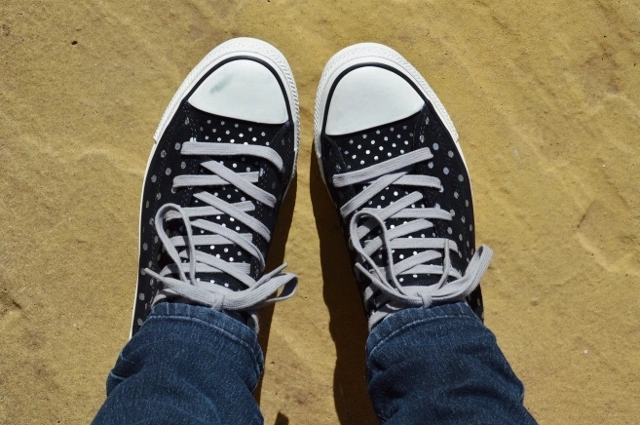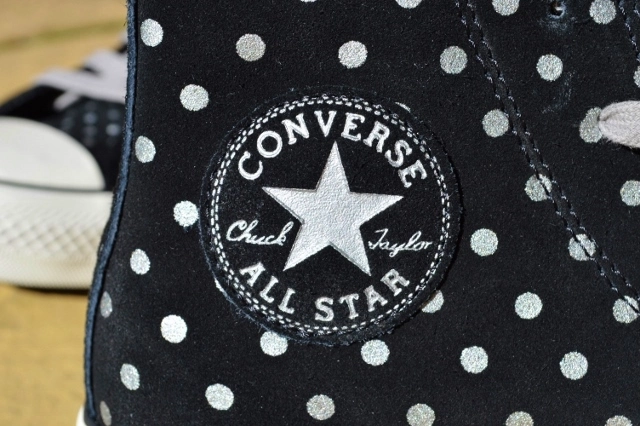 This particular pair of Hi-Tops are a new style, and are made of soft black suede, so they're a bit warmer and a bit thicker, but just as comfortable and casual as their canvas counterparts.  They also feel really soft and luxurious to the touch.  What first drew me to them was the all over polka dot print as I'm crazy about polka dots, and I love the combination of large and small silver dots. The grey laces are also a nice touch, as they blend in better than the usual glaringly white laces.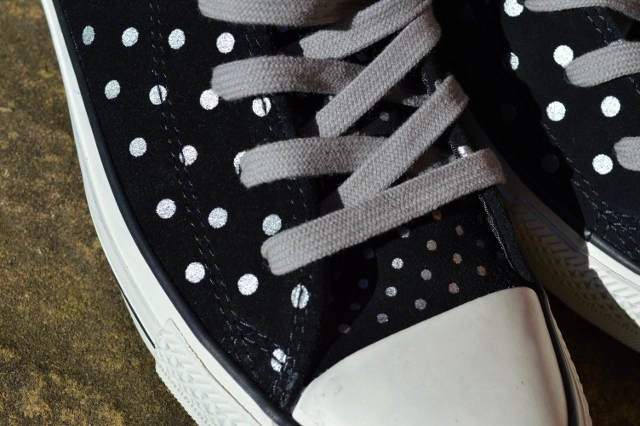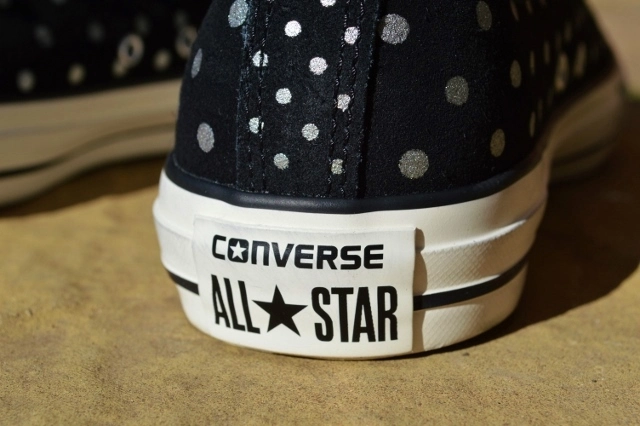 I've worn these almost every day this week, and I've had a lot of fun styling them in different ways. One day I wore them with jeans and a jumper, another day with a skater dress and leggings, and yesterday with a somewhat smarter dress, and they looked great with everything.  That's the beauty of Converse… They're just so versatile!
I've well and truly fallen back in love with Converse All Stars, and I'm looking forward to wearing my polka dot pretties all Spring long.  I have a new black mini skirt that I can't wait to pair them with!  You can find these and many other Converse styles online at John Lewis.
Naomi x
*These Converse Chuck Taylor All Star Printed Suede Hi-Top Trainers were paid for using vouchers that were sent to me.  All opinions expressed are honest and my own.*