Posts tagged
Tartan
0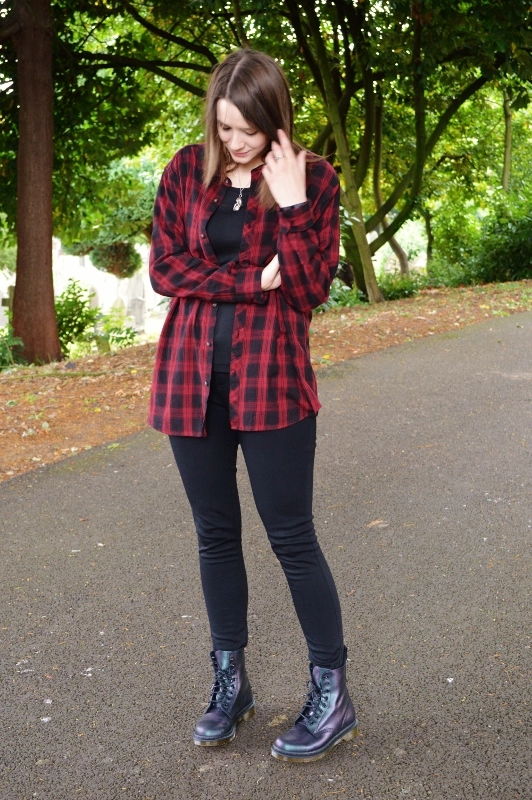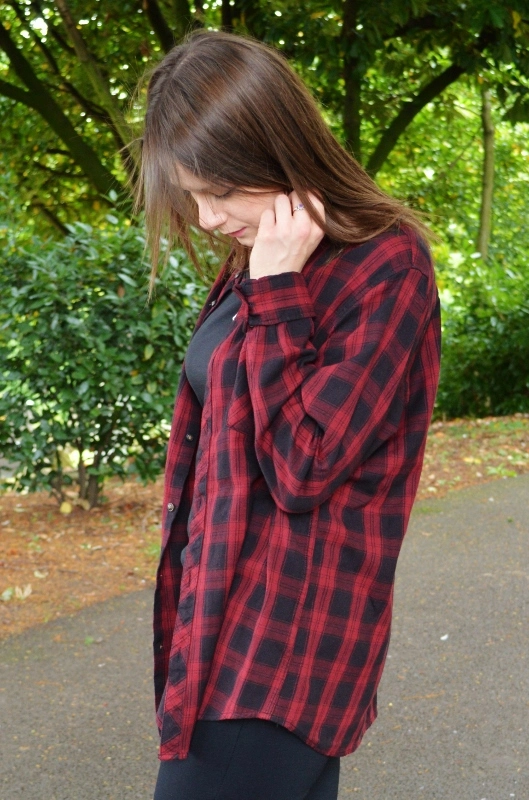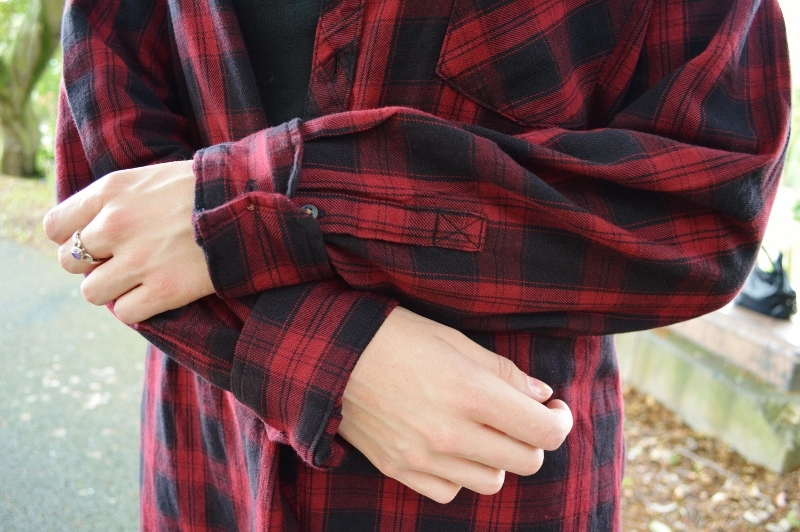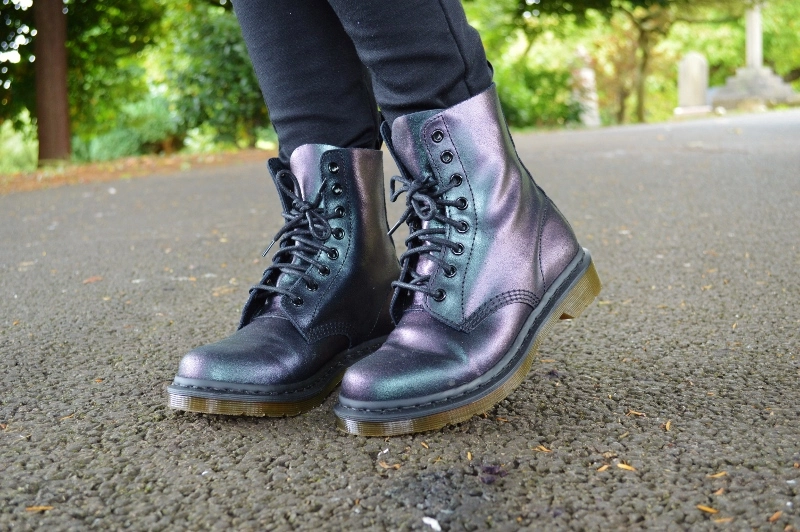 Primark Tartan Shirt / Primark Skinny Trousers / bonprix Long Sleeve Top / Dr Martens Crackle Suede Pascal Boots / Handcrafted Silver Bat Skull Necklace
My black and red tartan collection continues to grow, as I recently added this oversized shirt to my autumn/winter wardrobe.  I picked this up from the men's section in Primark for a tenner, and it perfectly fits the slouchy grunge aesthetic I tend to go for during the colder months.  I actually do a lot of my clothes shopping in the men's sections at this time of year, as I find that men's jumpers and shirts tend to be better made than those designed for women, and are also warmer, thicker, and most of the time cheaper.
I also recently invested in my annual pair of Dr Martens.  I own quite a few pairs of Docs already, and this time I wanted some basic black ones, but I decided to go for a pair with a twist.  These Pascal boots are made of crackle suede, and though they're black, from different angles they have a metallic petrol effect, shimmering purple and green in the right light.  They're ideal for adding texture and a bit of colour to dark autumn outfits, and I managed to break them in in one (painful!) outing, so they're ready to see me through the next few months.
The skinny trousers and bonprix long sleeve top are two of the core pieces from my wardrobe, that transition well all year round, as they can be paired and layered in endless combinations.  Finished with my handcrafted silver bat skull necklace, this simple outfit is quick and easy for cosy autumnal days.
You can see how else I recently styled black and red tartan here!
Naomi x
*This bonprix top was sent to me for styling purposes.  All opinions expressed are honest and my own.*
0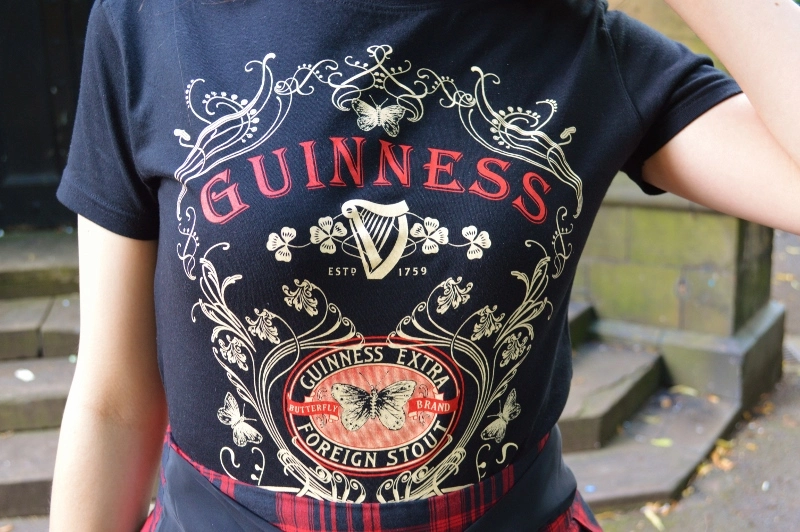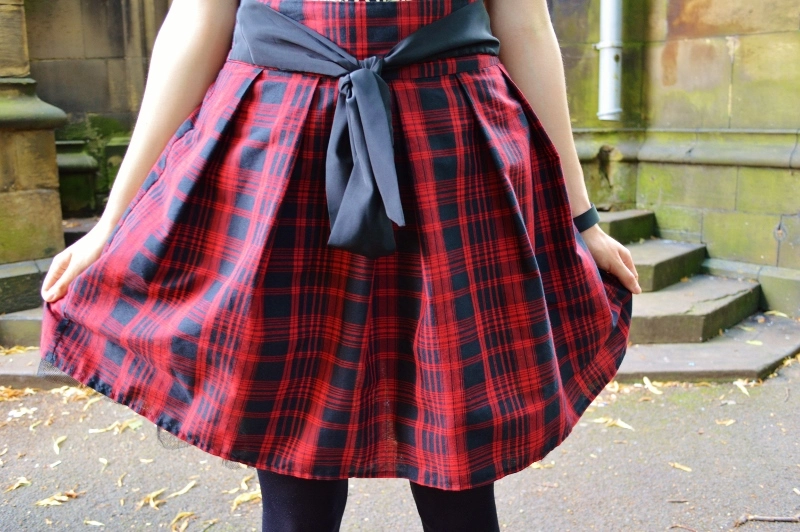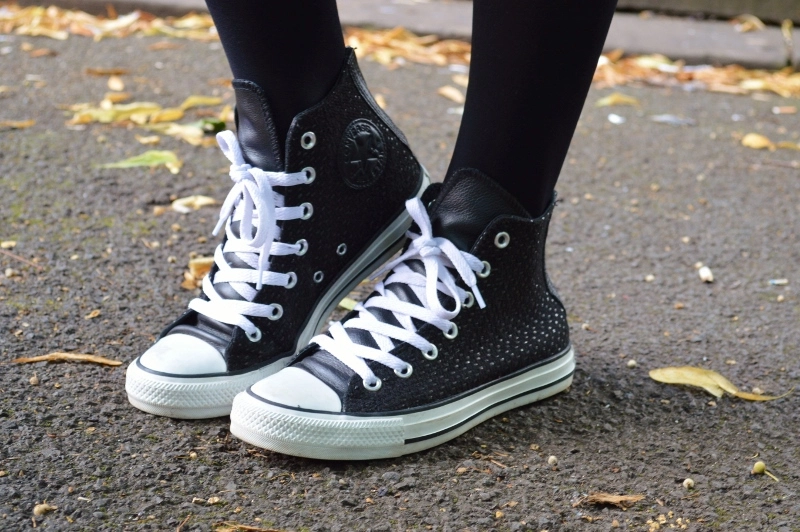 Guinness T Shirt / Papaya Tartan Skirt / Primark Tights / Converse Hi Tops / Topshop Leather Bag
Ever since I saw the gorgeous tartan pieces from Alexander McQueen's 'The Girl Who Lived in the Tree' collection, at the V&A Savage Beauty exhibition, I've been looking for red and black tartan items to add to my wardrobe.  I thrifted this skirt from eBay a few weeks ago, and though it isn't MacQueen tartan, I still love it.  The sash at the waist and net underskirt give it more of a modern twist than your traditional kilt skirt, and I also really like the fullness the net gives it.
I picked the Guinness t shirt up in a gift shop in Dublin a couple of weeks ago, specifically to wear with this skirt, and I think they look pretty good together.  The patterning is so pretty, and the red font is another twist on the traditional.
I can see this outfit transitioning really well into autumn, layered with a leather jacket, thicker tights and biker boots, so hopefully I'll get a lot of wear out of both pieces before the year is out!
Naomi x