Natural Honeycomb Sea Sponge
In an attempt to go even more natural with my skin care routine, I recently swapped my synthetic sponge for a natural sea sponge, which was kindly gifted to me by the lovely folks at The Sponge Market.  The Sponge Market are a Sheffield-based skin care company who concentrate on supplying luxury natural bathing products.  All of their sponges are collected by expert divers who make an effort to protect the environment and encourage new sponges to grow, which is very important and reassuring.
The sponge I received is a 5.5″ Honeycomb Sea Sponge, which is said to be the 'most luxurious and longest lasting sponge of all the sea sponge family'.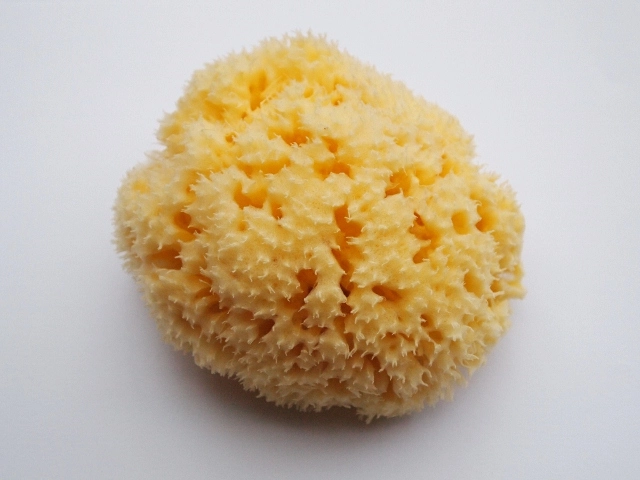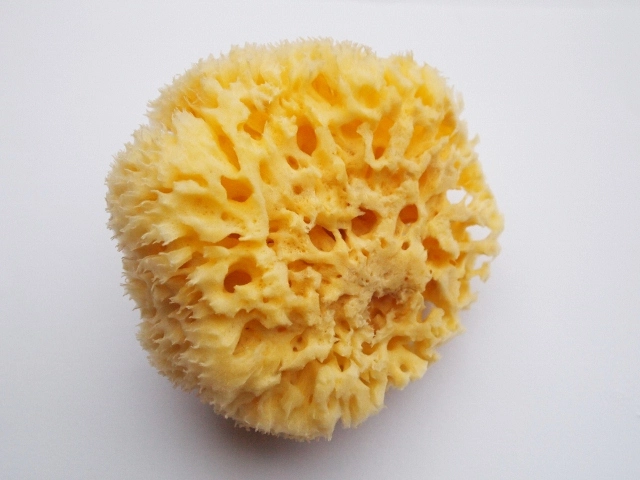 The 5.5″ Honeycomb Sea Sponge is the ideal size for every day use in the bath or shower.  When wet, it has a silky soft texture, but it remains firm so is perfect for all over cleansing.  It feels so gentle on the skin and far more luxurious than a synthetic sponge.  I like to use my sponge before I go to bed to wash off my make up, and it makes my skin feel so soft and refreshed.
The sponge also makes a small amount of shower gel go a very long way.  I usually end up using an overly generous amount of gel in the shower as it never foams up enough, but the first time I tested the honeycomb sponge I used a marble sized amount of gel and it foamed up immensely.  In fact, even after use when I was rinsing the sponge the foam kept coming.  Impressive, and I'm definitely happy to be saving money by not wasting shower gel any more!
After use, the sponge dries quickly so it doesn't sit there getting soggy and smelly.  It keeps its shape as well and doesn't fall to bits in a few days like synthetic sponges tend to do, which is a definite plus point.
Overall, I am pleased that I made the decision to switch to a natural sponge.  Its incredibly soft texture is one that cannot be replicated, and the difference it has made to the way my skin feels is amazing.  I won't be going back to the synthetic variety, that's for sure.

This particular sea sponge retails for £16.50, but they come in a variety of sizes (which you can view here), and start at just £10.50.  The Sponge Market also stock two other types of sponge for other skin needs – Natural Grass Sponges which are ideal for exfoliation, and Natural Silk Sponges which are perfect for babies and delicate skin. If you'd like to try a sea sponge for yourself, The Sponge Market have kindly given me a special discount code so you can get 20% off everything on their website, which is a massive saving on already low prices. Just enter 'TWEET20′ at the checkout.
Have you ever tried a natural sea sponge?  What are your thoughts?
Naomi x
*This Honeycomb Natural Sea Sponge was sent to me by The Sponge Market for review purposes.  All opinions expressed are honest and my own.*
6 comments