Krispy Kreme Leicester
I'd been hoping for Krispy Kreme to come to Leicester's Highcross shopping centre ever since it was redeveloped in 2008, and I know this was a wish shared by many.  And now, after years of waiting, thanks to popular demand, Leicester finally has its first kiosk!  The kiosk, which is located on the ground floor of Highcross outside Tiger, launched on 14th February, with 170 people waiting in line before it even opened.  Unfortunately I was unable to make it down on opening day, but I made a visit last weekend to grab myself some much coveted doughnuts!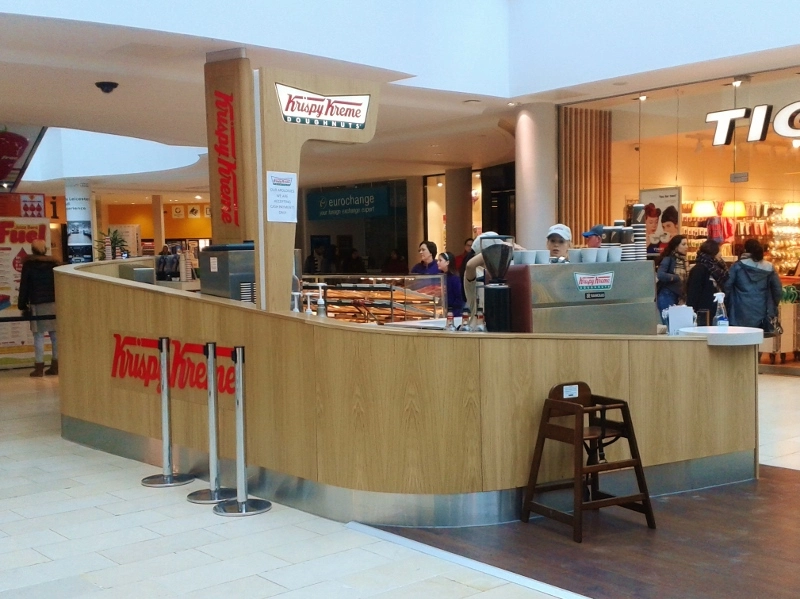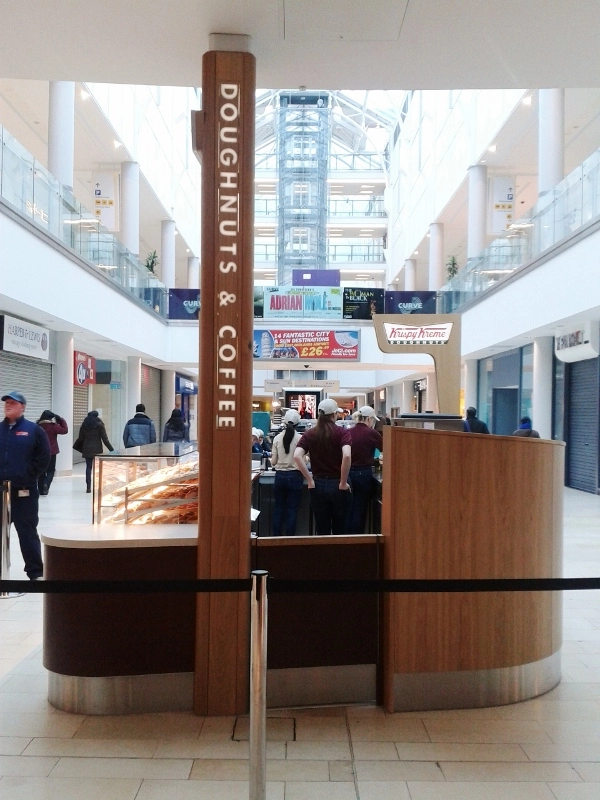 I got there just before the kiosk opened at 10:30am, and there was already a queue forming.  The kiosk is bigger than I was expecting, with a full-size cabinet full of sweet treats, hot and cold drinks available, and a fairly large seating area.  I was also impressed by the staff that I met, who were all friendly and efficient.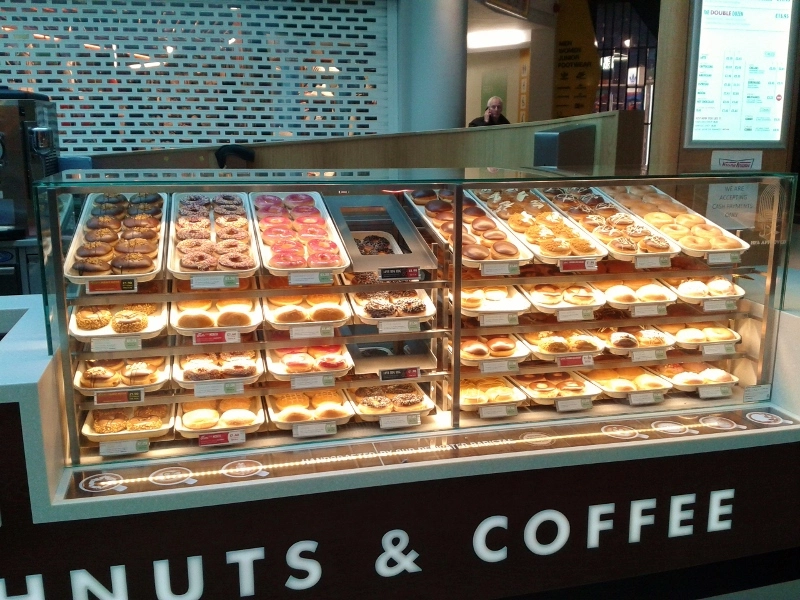 At any one time, Krispy Kreme has around fifteen different varieties to choose from, and you can buy them singly or in threes, or you can choose one of their boxes – original glazed dozen, assorted dozen, or choose your own dozen.  I got the assorted dozen, which featured twelve of Krispy Kreme's best sellers, including my two all-time favourites – Strawberries and Kreme, and Chocolate Dreamcake.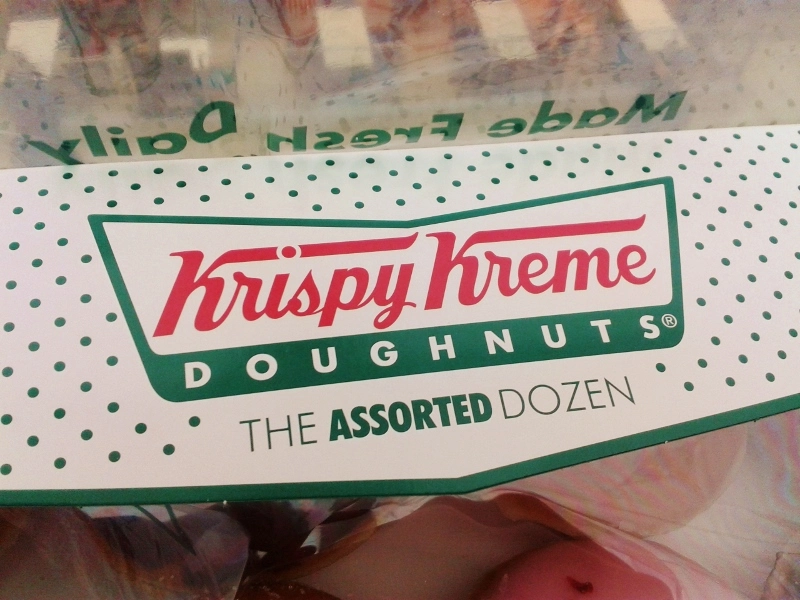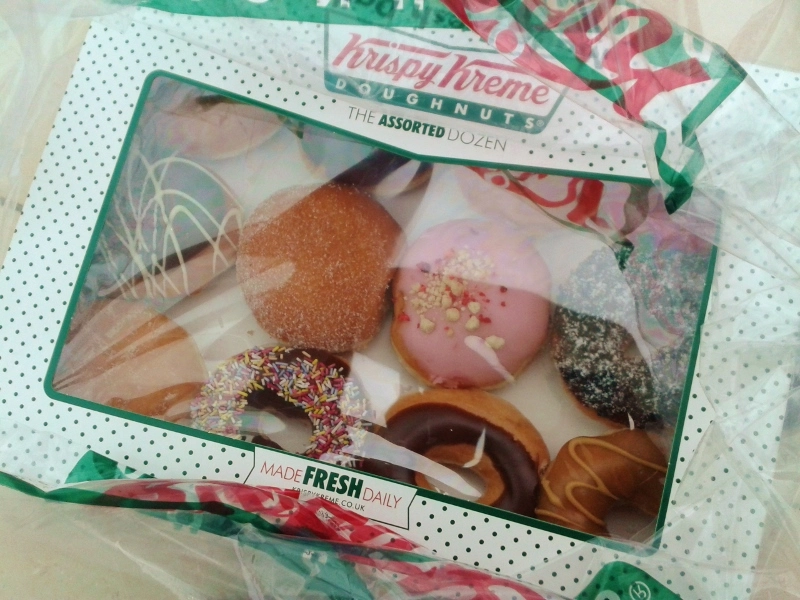 I also spotted Krispy Kreme's two latest limited edition offerings in the cabinet, both of which I will be going back for.  The Lotus Caramelised Biscoff doughnut is filled with biscuit spread-infused Kreme, and is topped with biscuit spread icing, biscuit crumb and white chocolate shavings.  The Reese's Peanut Butter doughnut is filled with, you guessed it, Reese's peanut butter!  It's then finished off with chocolate icing, hazelnuts, and Reese's peanut butter drops.
Krispy Kreme is very much a welcome addition to Leicester, and I'm looking forward to visiting again soon!
Naomi x