Posts tagged
Highcross
5
A few weeks ago the Highcross in Leicester ran a two-day Spring Beauty Fix event, so I headed down on the Saturday to see what was going on.
I decided to get there early so I could appreciate the event before the centre got really busy, and already there was a buzz around what the Beauty Fix had to offer. There were several displays featuring this season's fashion trends, with a colour consultant on hand to advise on the best colours to suit your style throughout Spring. I had a quick browse of the rails and spotted a cute dress covered in polka dots, which happens to be my favourite print for clothing, so I'm hoping to see more dotty items in the shops soon!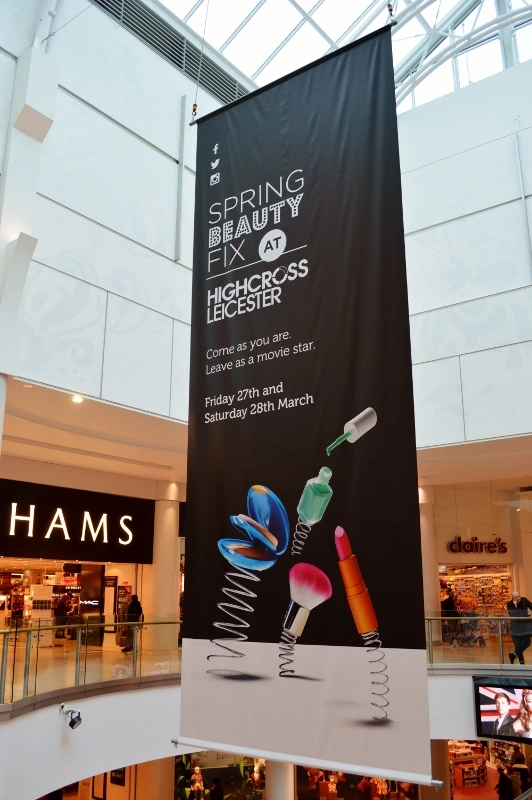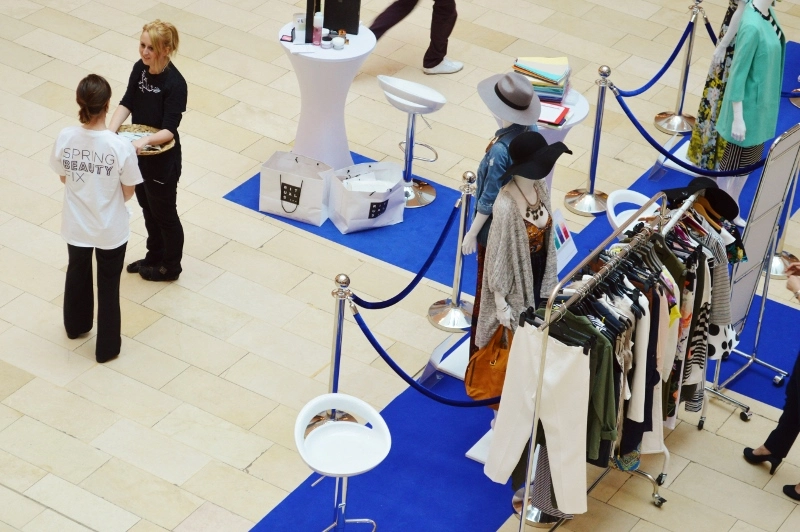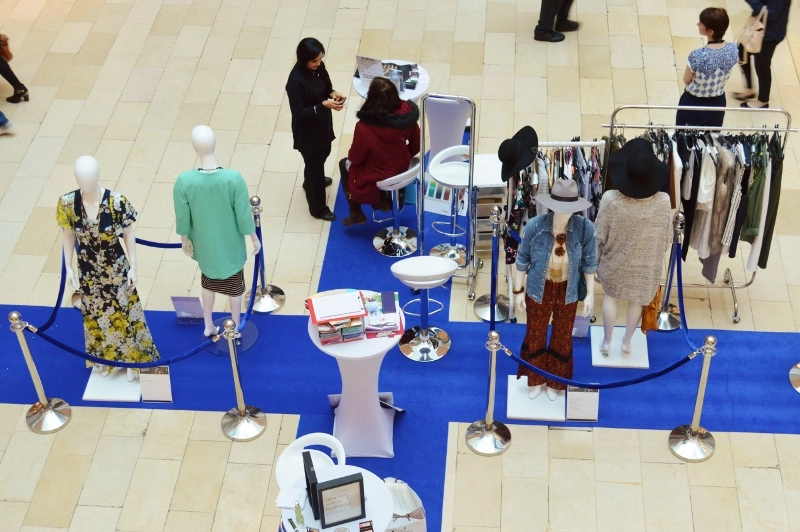 Another stand which caught my eye was the Beauty Amnesty, which invited shoppers to discard five unwanted items of make-up, in exchange for a £10 gift card to be spent on beauty items that day. A great deal considering several brands were offering discounts, and brands such as Nails Inc, Urban Decay and Hotel Chocolat were all giving beauty advice during the event!
There were also many offers to be had on the day in stores, and several freebies up for grabs. Rituals and Decleor were offering complimentary skincare consultations, and Rituals, YSL and Clinique also had free samples and items to give away.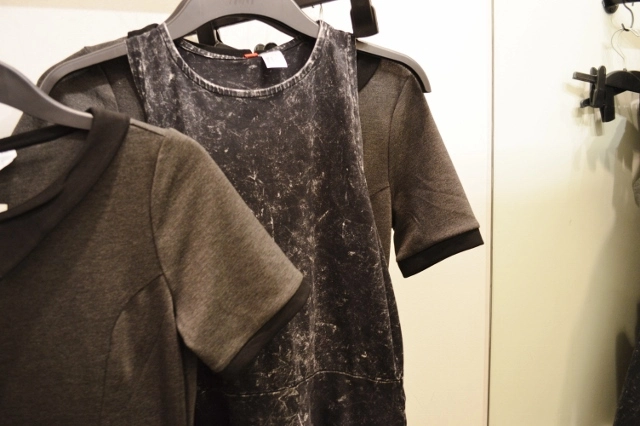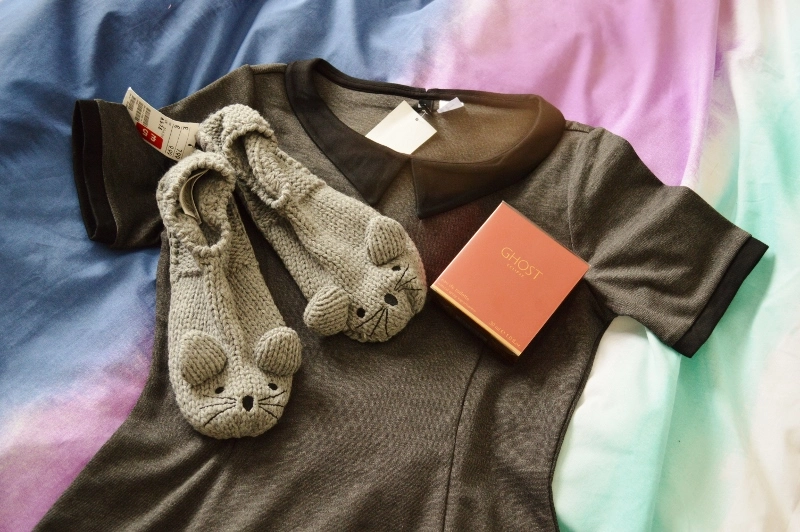 Whilst at the event I also managed to do a bit of shopping, and whilst browsing Debenhams' beauty offerings I spotted Ghost's Eclipse fragrance, which I decided to treat myself to. Ghost perfumes are my all-time favourites, and Eclipse's light floral and fruity notes will be perfect for the coming warm months. I also headed over to H&M as I wanted a new dress, and managed to get a lovely grey number, as well as some cute mouse slippers.
Overall it was a fun day, and I'm looking forward to the next event that Highcross puts on, as they're always enjoyable.
Naomi x
0
I'd been hoping for Krispy Kreme to come to Leicester's Highcross shopping centre ever since it was redeveloped in 2008, and I know this was a wish shared by many.  And now, after years of waiting, thanks to popular demand, Leicester finally has its first kiosk!  The kiosk, which is located on the ground floor of Highcross outside Tiger, launched on 14th February, with 170 people waiting in line before it even opened.  Unfortunately I was unable to make it down on opening day, but I made a visit last weekend to grab myself some much coveted doughnuts!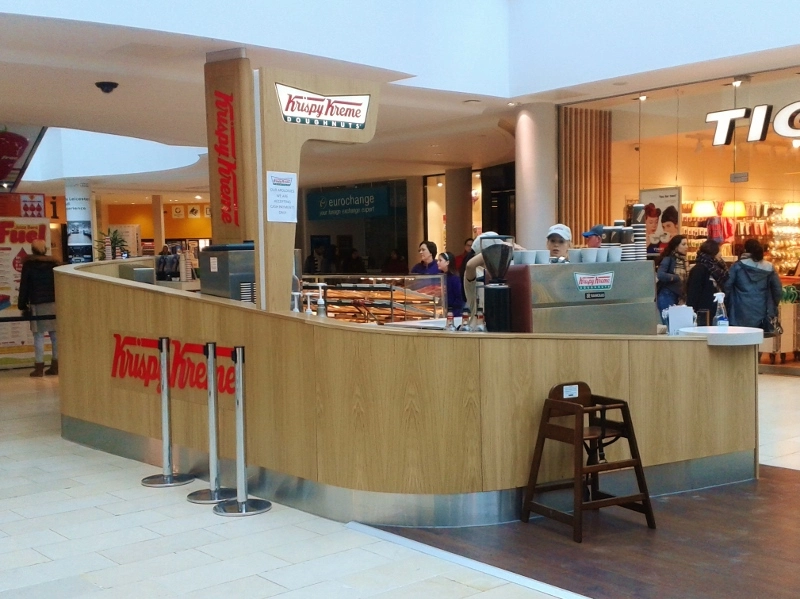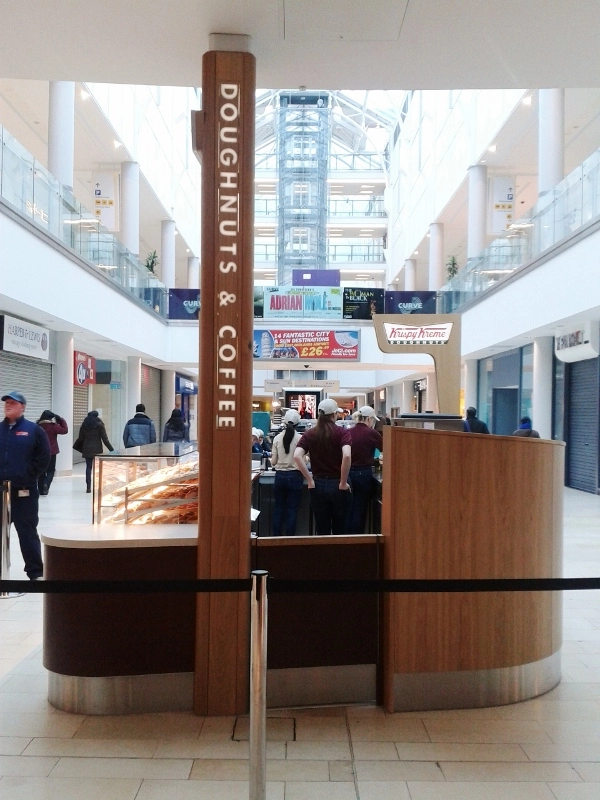 I got there just before the kiosk opened at 10:30am, and there was already a queue forming.  The kiosk is bigger than I was expecting, with a full-size cabinet full of sweet treats, hot and cold drinks available, and a fairly large seating area.  I was also impressed by the staff that I met, who were all friendly and efficient.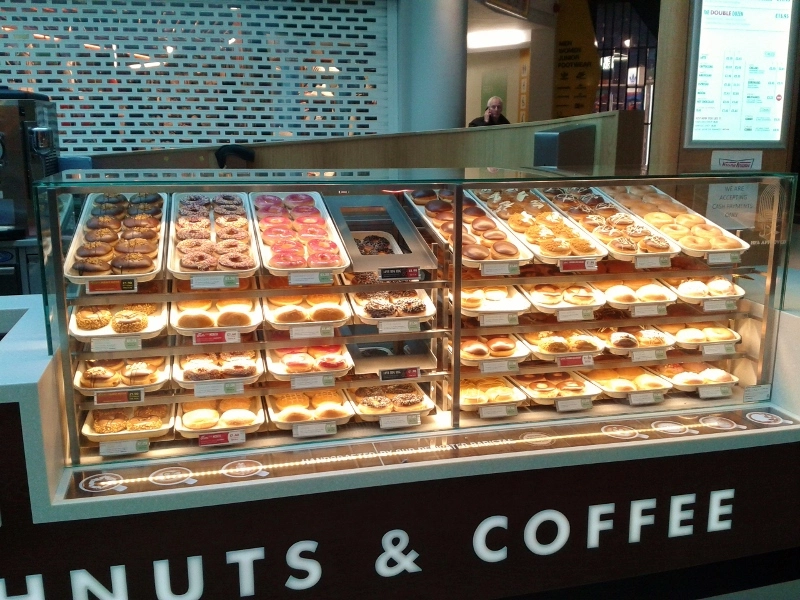 At any one time, Krispy Kreme has around fifteen different varieties to choose from, and you can buy them singly or in threes, or you can choose one of their boxes – original glazed dozen, assorted dozen, or choose your own dozen.  I got the assorted dozen, which featured twelve of Krispy Kreme's best sellers, including my two all-time favourites – Strawberries and Kreme, and Chocolate Dreamcake.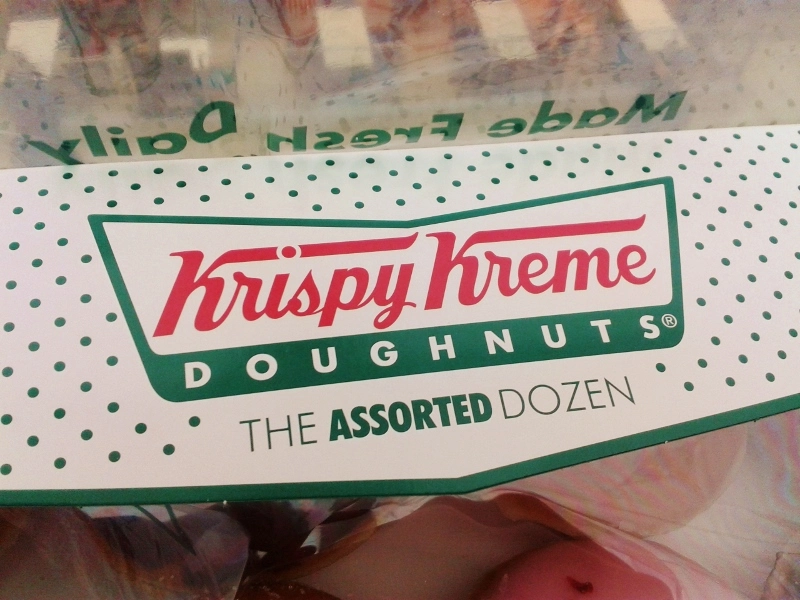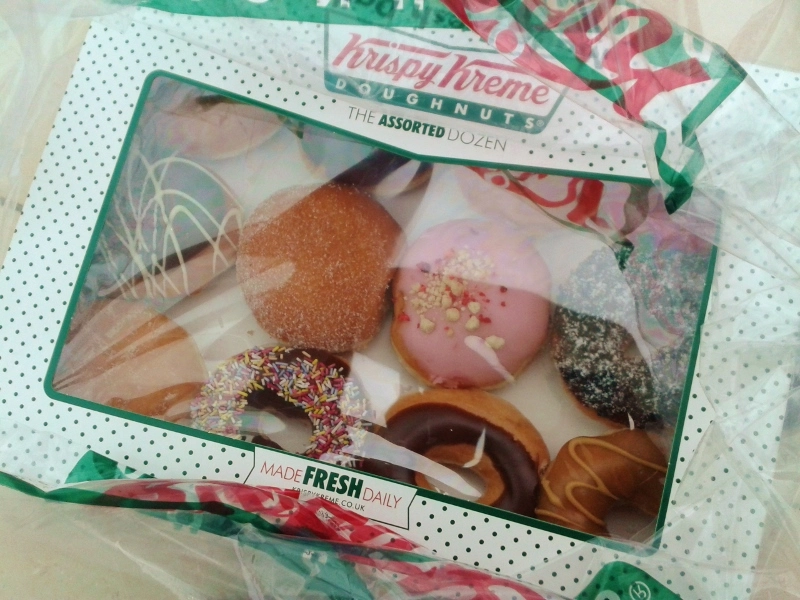 I also spotted Krispy Kreme's two latest limited edition offerings in the cabinet, both of which I will be going back for.  The Lotus Caramelised Biscoff doughnut is filled with biscuit spread-infused Kreme, and is topped with biscuit spread icing, biscuit crumb and white chocolate shavings.  The Reese's Peanut Butter doughnut is filled with, you guessed it, Reese's peanut butter!  It's then finished off with chocolate icing, hazelnuts, and Reese's peanut butter drops.
Krispy Kreme is very much a welcome addition to Leicester, and I'm looking forward to visiting again soon!
Naomi x
0
Autumn is my favourite time of year for so many reasons… the weather, the colours of the trees, Halloween, Bonfire Night, the cosy nights in, the homely cooking, and of course the fashion!  So, when I found out that Leicester's biggest shopping centre, Highcross, was putting on an Autumn Fashion Fix catwalk show, I booked my tickets straight away!
My mum and I headed into town this morning for the 11:30am show, and we were lucky enough to get front row seats.  Everyone who'd booked seats also got a little goody bag which was nice.
The show itself was really enjoyable.  There were six models in total, four female and two male, and the show was split into six scenes – The Cosmo Edit, Faux Fur, Tapestry Folk, Shades of Red, New Pastels, and Metallics.  Every single scene featured some really gorgeous pieces, but the Metallics section was my favourite, as it mixed colours and textures that I love.  Think leather biker jackets and chunky heels, mixed with gunmetal sequins.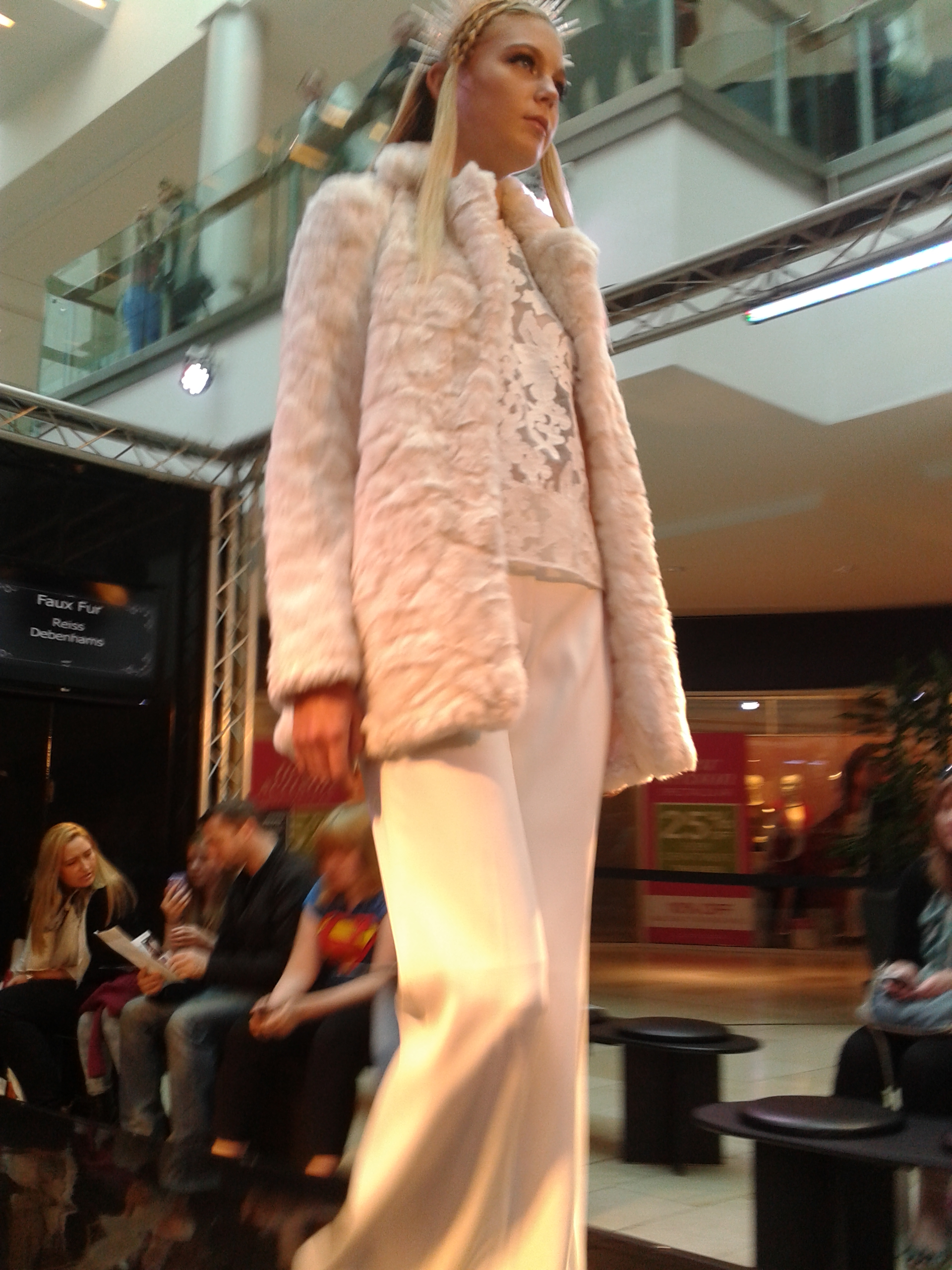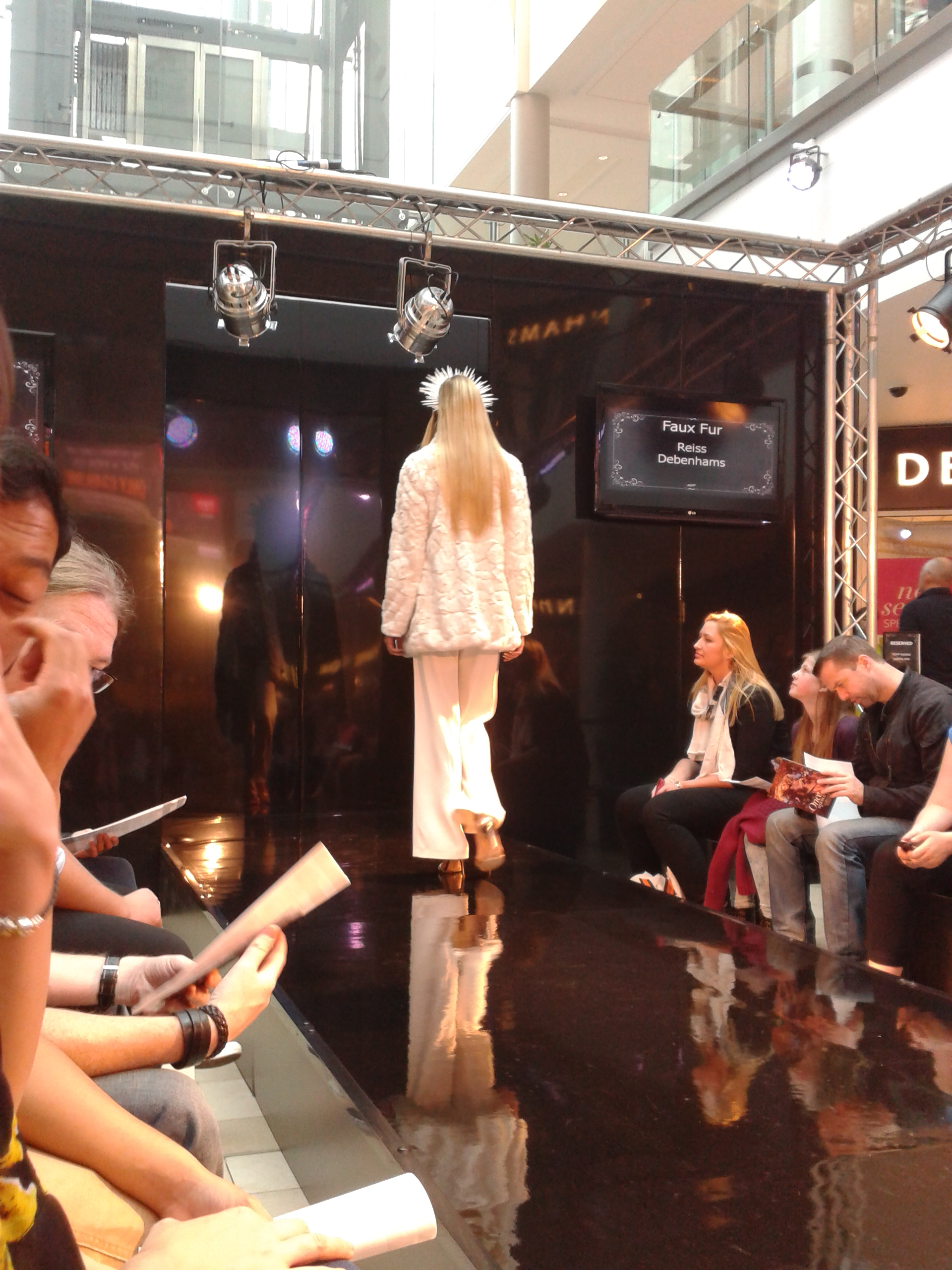 Reiss Semi Sheer Embroidered Top £110 / Reiss Wide Leg Culotte Trousers £129 / Red Herring Ivory Faux Fur Coat £79 / Reiss Rose Gold Strappy Stiletto £139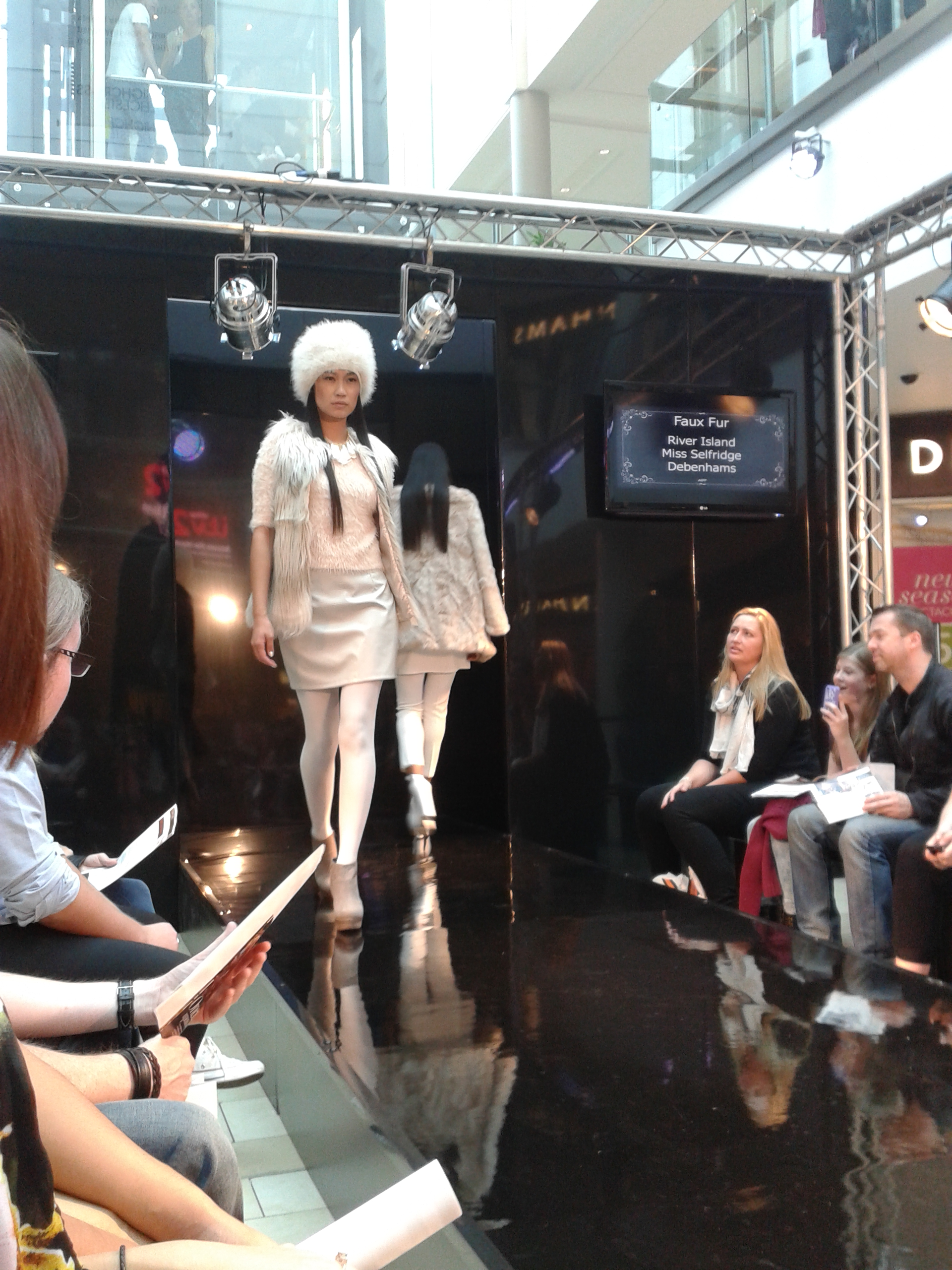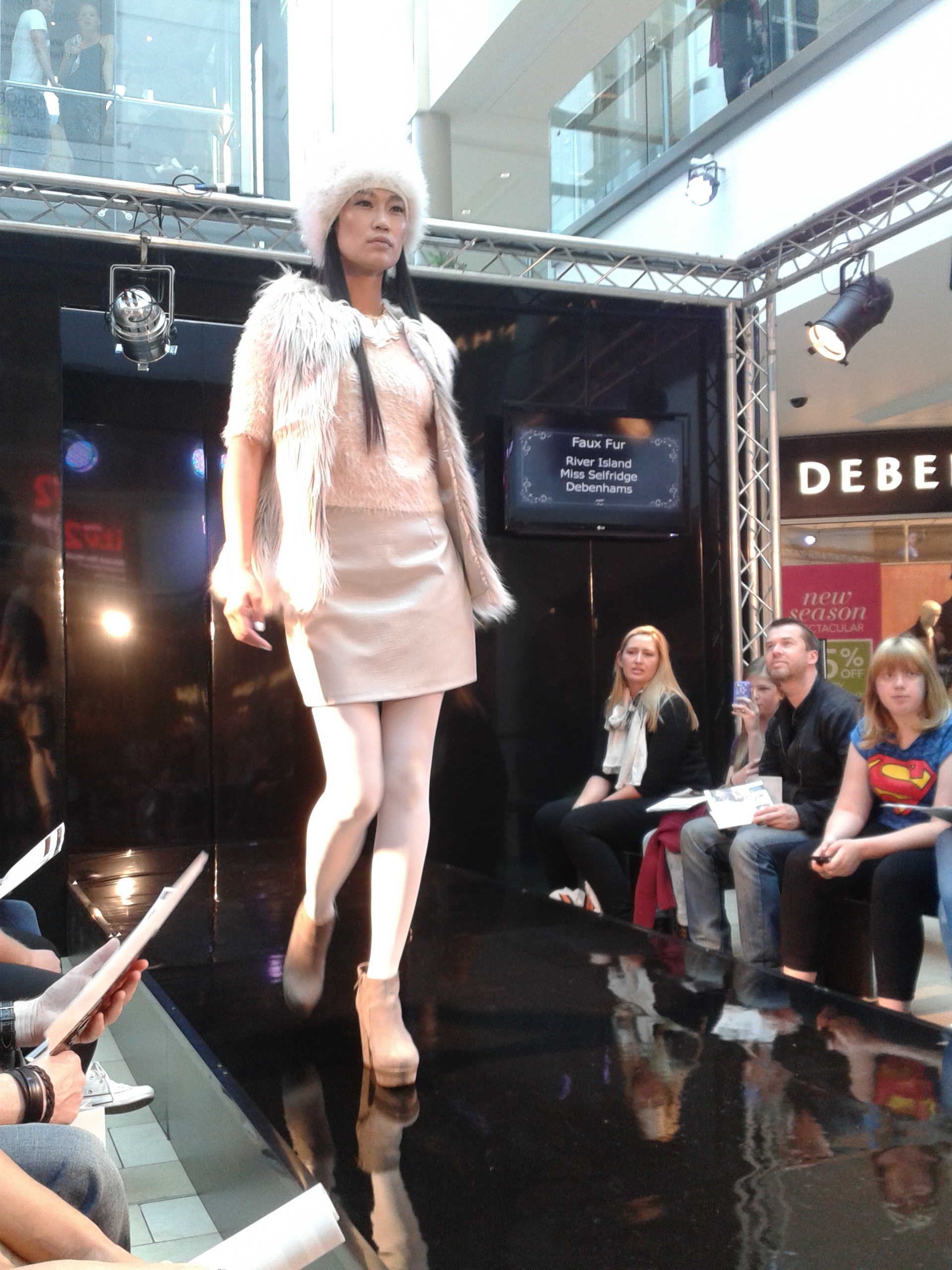 River Island Fluffy Knit Jumper £30 / River Island Reptile Faux Leather Miniskirt £28 / River Island Plastic Origami Necklace £12 / Miss Selfridge Faux Fur Gilet £55 / Jasper Conran Ivory Maribou Cossack £40 / River Island Taupe Suede Ankle Boot £50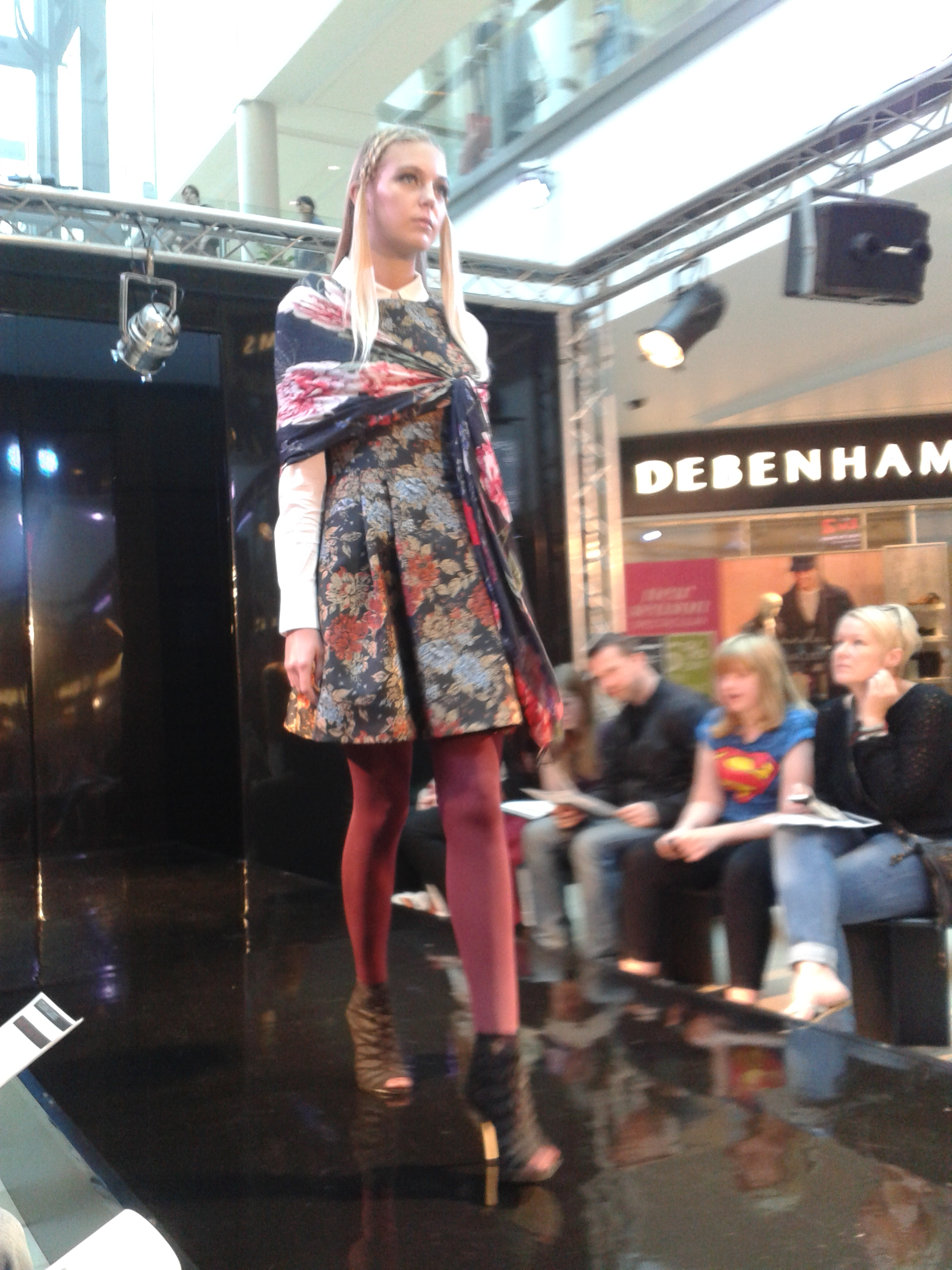 Karen Millen Floral Tapestry Dress £199 / Karen Millen White Pleated Front Cotton Shirt £110 / Karen Millen Black and Floral Print Scarf £99 / Karen Millen Lace Black Shoeboot £155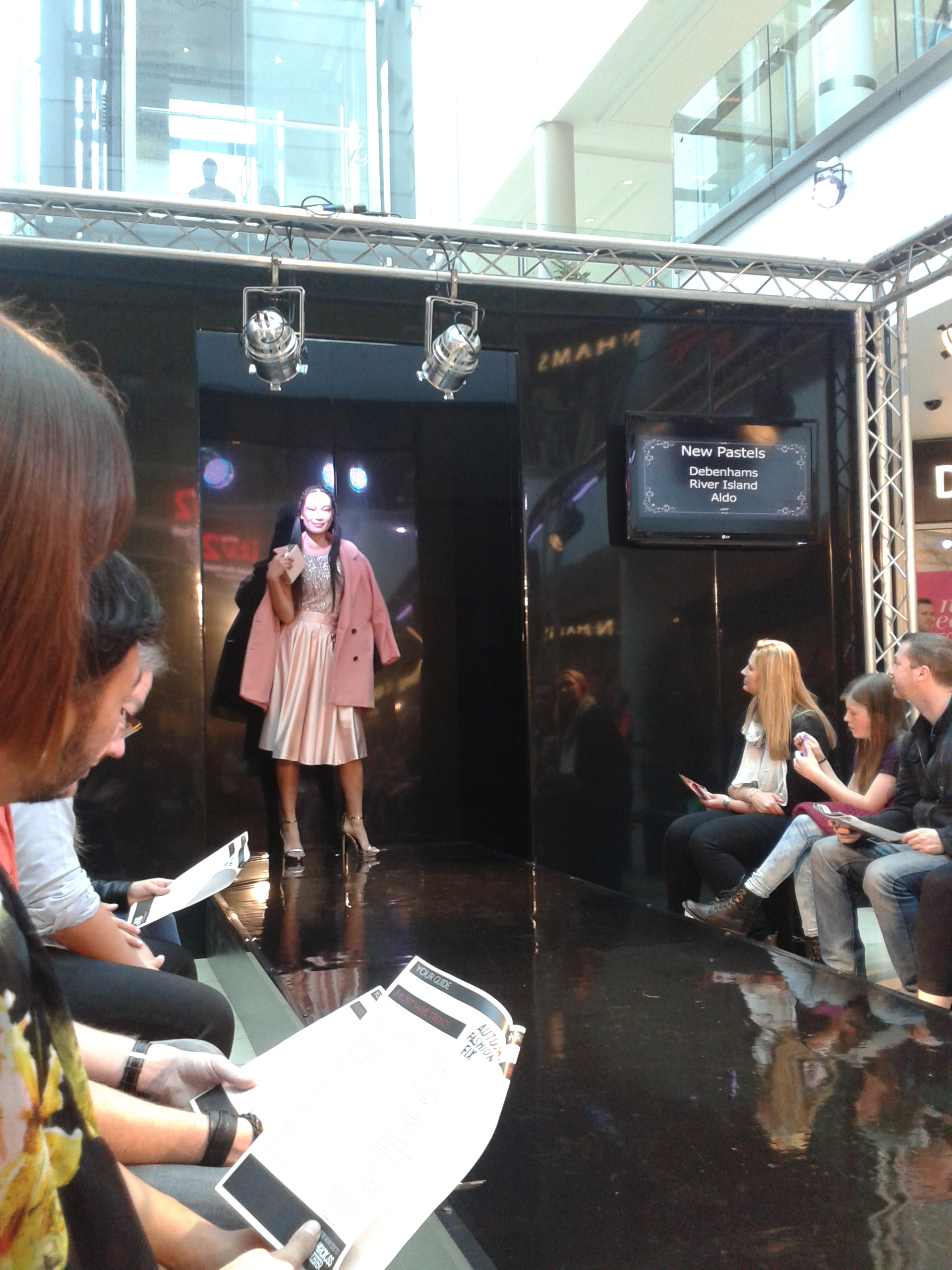 Monsoon Embellished Chiffon Top £69 / Monsoon Blush Satin 50s Skirt £69 / Betty Jackson Oversized Double Breasted Coat £159 / River Island Gold Open Toe Stiletto £50 / Aldo Pill Box Bag £35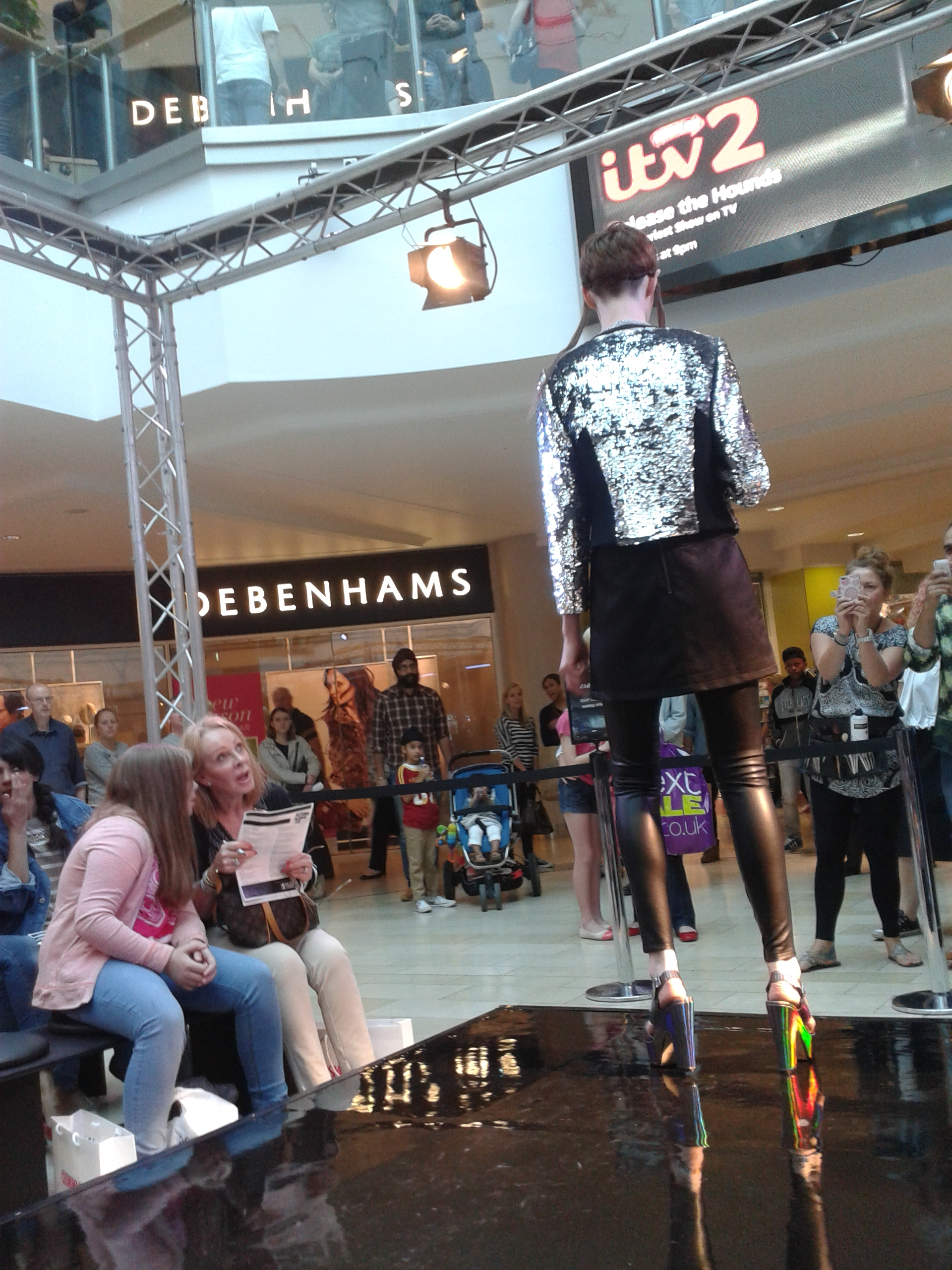 Warehouse Leather A-Line Mini Dress £48 / Warehouse Leather Slim Trouser £38 / Ted Baker Silver Sequin Jacket £299 / Aldo Teardrop Chain Necklace £20 / Simply Be Metallic Reptile Clutch £25 / Office Holographic Open Toe Heels £50
I also filmed an Instagram video of the Shades of Red scene…
It was nice to see affordable, high street pieces on a catwalk, and a lot of this year's trends and colours are right up my street.  The soundtrack to the show was great too!
What do you think of this season's fashion trends?
Naomi x