Posts tagged
Brogues
6
I'm not usually one for wearing skirts, but for some reason today felt like a skirt day, so I decided to wear one out for lunch with family at my favourite country pub.  I recently picked up this lace midi skirt on sale at Primark for just £3 (yes, £3!)  It's lined with a silky teal fabric which contrasts beautifully with the black lace, and it's so pretty and intricate it only really needs a basic top to go with it!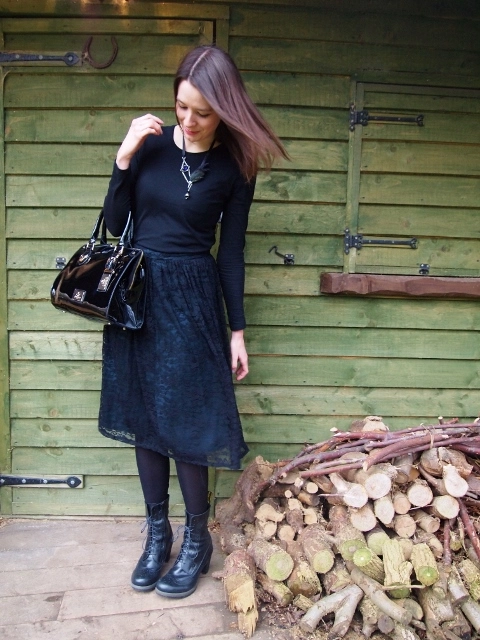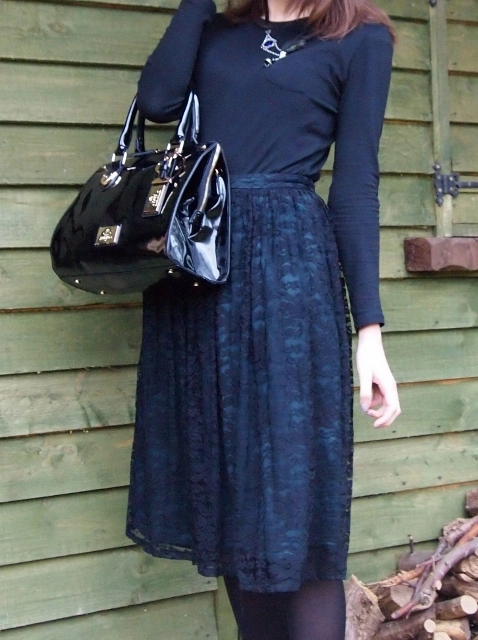 Primark Black & Teal Lace Midi Skirt / Primark Pocket Top / Dr Martens Regina Heeled Boots / Alchemy The Raven Necklace / Juno Black Patent Grab Bag
For a slightly Victorianesque Gothic look, I finished the outfit with my lace up Dr Martens Regina brogue heeled boots, and my stunning Raven Alchemy necklace.  Alchemy are a company close to my heart as they're based in my hometown, and I own quite a few of their pieces, but this is one of my favourites as it's based on my favourite Edgar Allan Poe poem, 'The Raven'.  Of course I also had to add my trusty Juno patent grab bag, which I reviewed here last week.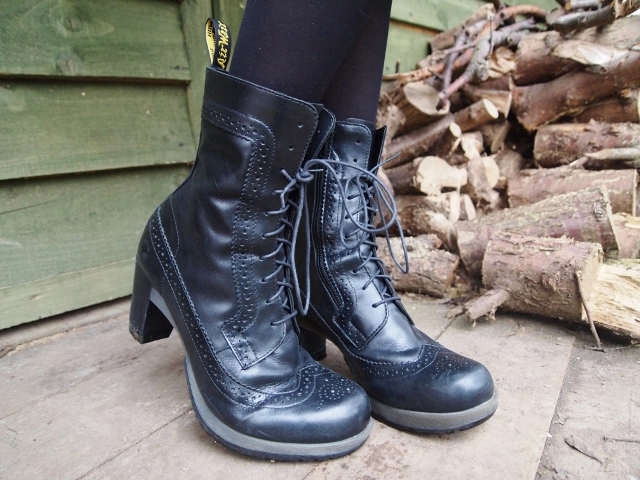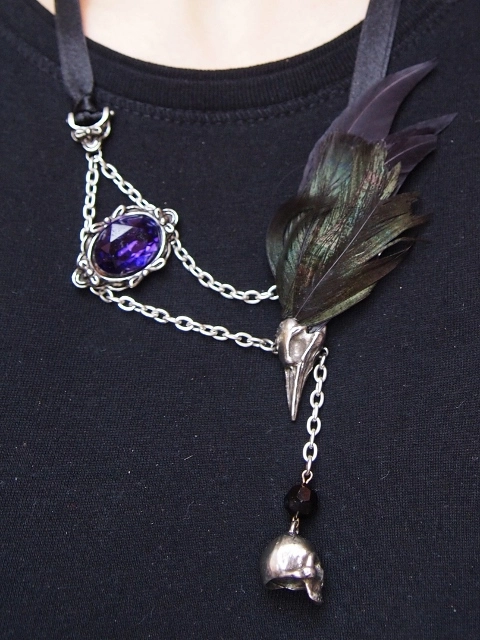 What do you think of this look?
Naomi x
0
This week was a rather relaxed week for me, as I had a week off work and decided to do as little as possible.  I let myself have some much needed me time, with nice food, a bit of retail therapy, and quality time spent with my fiancé and pets.  Here are just a few photos of my week taken from Instagram.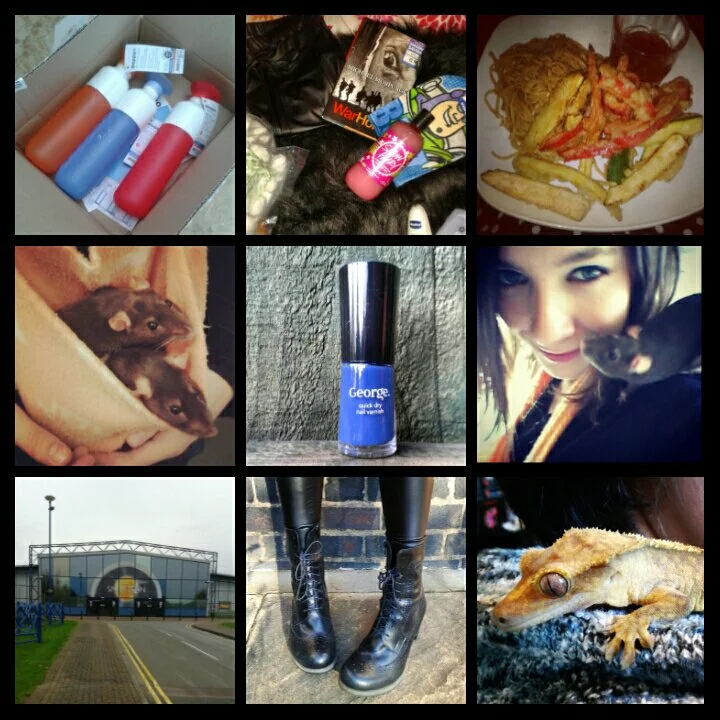 Dopper Water Bottles for my GIVEAWAY / A mini shopping haul from my Christmas shopping trip on Wednesday / Homemade Tempura Vegetables with noodles and sweet chilli dip / Miggley and Mog in their cuddle pouch / New nail varnish from Asda, which I reviewed and swatched here / Kisses with Mog the Rat / Snibston Discovery Museum in Coalville, where my fiancé and I spent the day on Friday / My new leather look leggings with heeled Dr Martens / Dad's new Crested Gecko, Ylno Tixe.  He's lovely!
If you'd like to follow me on Instagram and see more of my photos, my username is bewitchery_.  Please comment on this post with your usernames too as I'm always looking for new accounts to follow, especially fashion and beauty ones!
Naomi x