My Week on Instagram #2
This week was a rather relaxed week for me, as I had a week off work and decided to do as little as possible.  I let myself have some much needed me time, with nice food, a bit of retail therapy, and quality time spent with my fiancé and pets.  Here are just a few photos of my week taken from Instagram.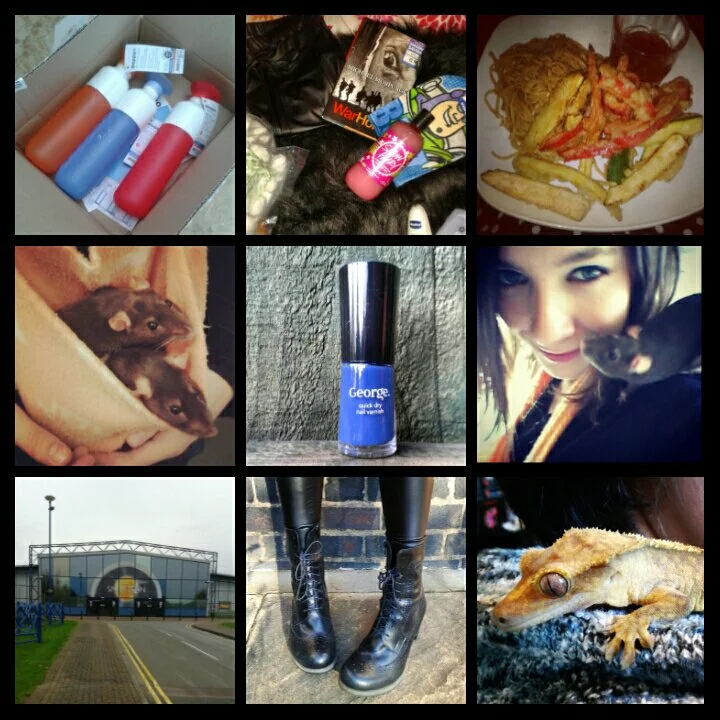 Dopper Water Bottles for my GIVEAWAY / A mini shopping haul from my Christmas shopping trip on Wednesday / Homemade Tempura Vegetables with noodles and sweet chilli dip / Miggley and Mog in their cuddle pouch / New nail varnish from Asda, which I reviewed and swatched here / Kisses with Mog the Rat / Snibston Discovery Museum in Coalville, where my fiancé and I spent the day on Friday / My new leather look leggings with heeled Dr Martens / Dad's new Crested Gecko, Ylno Tixe.  He's lovely!
If you'd like to follow me on Instagram and see more of my photos, my username is bewitchery_.  Please comment on this post with your usernames too as I'm always looking for new accounts to follow, especially fashion and beauty ones!
Naomi x