Posts tagged
Lucy Rose
3
Every week I end up carrying a lot of heavy things, almost every day…  My work bag full of folders, my university bag full of books, my laptop bag, bags full of Avon brochures and products, and sometimes shopping bags.  As you can imagine, and I'm sure a lot of you can relate to this, I get quite a lot of pain in my back and shoulders, and my muscles tend to get really tight and knotted.  I try my best to balance the weight by using a backpack and suchlike, but it doesn't always help.  Though I'd love a professional sports massage at the end of each week to sort out my back and shoulder problems, that isn't viable as I just can't afford it!  So, I have been on a mission to find at-home massage products which are easy to use and actually work, and organic and natural beauty boutique, Lucy Rose, kindly offered to send me an Omni Massage Gift Set to try out.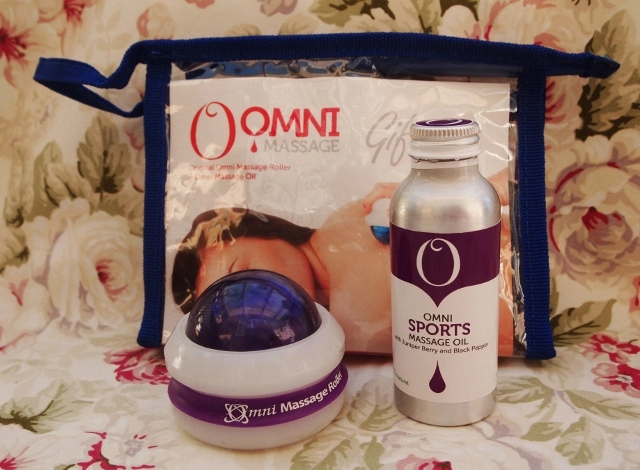 The Omni Massage Gift Set that I received retails for £18.99 on the Lucy Rose website, and contains an original Omni Massage Roller, and a 100ml bottle of Omni Sports Massage Oil.  These come packaged in a plastic zip case, which is very handy for safe, clean storage.  However, the rollers come in five different colours (grey, green, blue, purple and red) and can be purchased separately for £11.99 each, as can the four blends of massage oil (Original, Sports, Uplifting and Muscle), which cost £9.99 each.  This means you can mix and match colours and scents to suit you, but there are also two other Gift Sets available (featuring the Original and Muscle oils, and corresponding colour massage rollers).
I chose the Sports Gift Set for two reasons – 1.  I wanted an intense massage which would really do my muscles good, which I figured the Sports massage oil would help with, and 2. I love purple, and the visual appeal of a curvy, purple massage ball was too difficult to ignore.  So, here's what I think of Omni's massage set…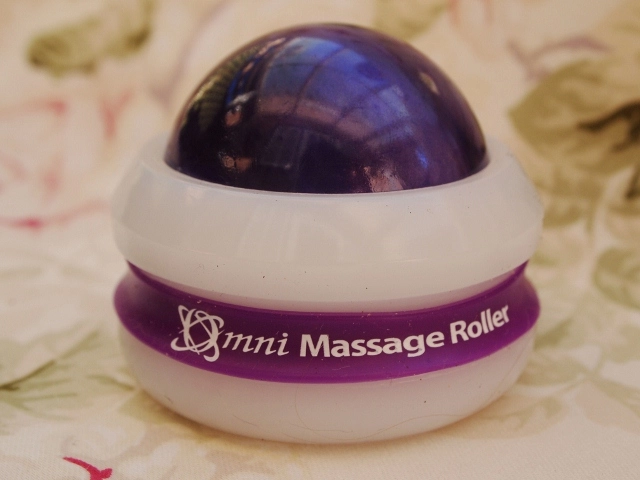 Omni Massage Rollers are safe to use at home on your own, or with the help of another person.  The ball inside the roller rolls in all ("omni") directions, which makes for an excellent massage as it enables the movement and pressure needed to relax and relieve painful tensions in the muscles.  It is apparently also used by professionals in the NHS (as well as in private practice), so it is a trusted therapeutic device.
The first time I used the roller I asked my mum to help me reach the tense areas on my back, and even though she used it over my clothing I was amazed that the roller was sensitive enough to pick out all the knots in my muscles.  We could both feel them 'crunching', which sounds horrible but it meant she knew which areas to focus on.  The shape and movement of the ball means that any focused pressure is distributed outwards slightly, so the knots can be worked out without any pain or discomfort.  In fact, it is so painless it almost tickles!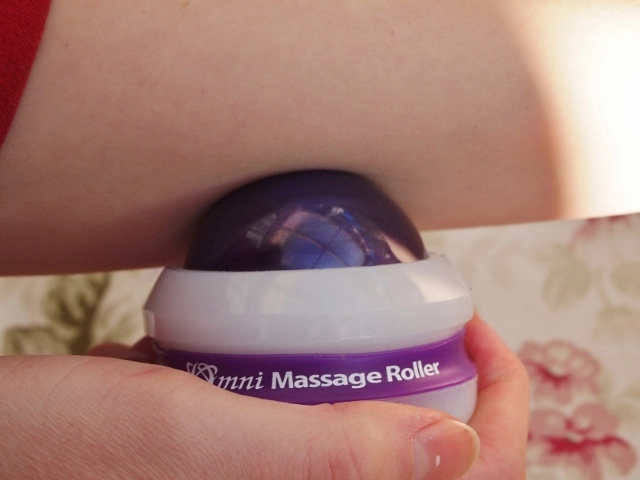 The roller can also be used to ease any tension or stress in smaller areas, such as the fingers, hands or elbows.  My job as an Academic Support Worker involves taking a LOT of notes for students who aren't able to take their own notes, so I tend to get some aching and cramping in my hands and arms.  I have been using the roller to gently massage these areas, and it really does help to relax my hands after a long day of hard work.  I have also noticed that, due to the shape of the roller and the rubber band around the edge, it is very easy to grip and control.
I haven't yet tried any hot or cold therapies with the Omni Massage Roller, but according to Lucy Rose's description of the product, it can be placed in the fridge or in hot water to alter the temperature of the ball, and it can also be used in water without getting damaged.  Sounds incredibly relaxing to me!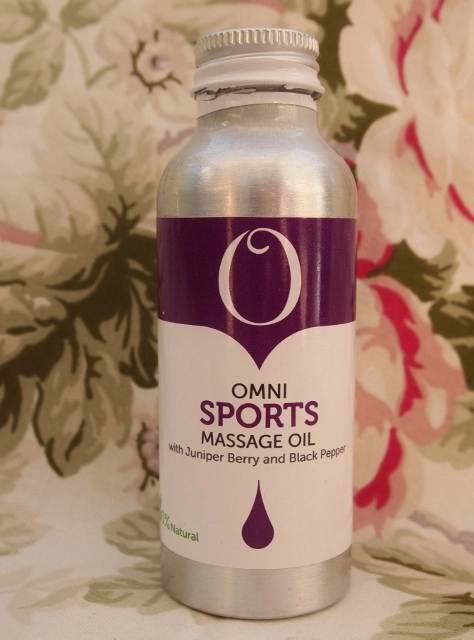 Omni Sports Massage Oil is very strongly scented of Juniper Berry, Black Pepper and Rosemary, and it really does smell beautiful.  When I first opened the bottle I couldn't put it down and kept smelling the oil!  It is well-known that Black Pepper is regularly used in sports massage as it helps to tone muscles, and you can tell this oil has been carefully blended to "aid relaxation" and "promote fast recovery after exercise".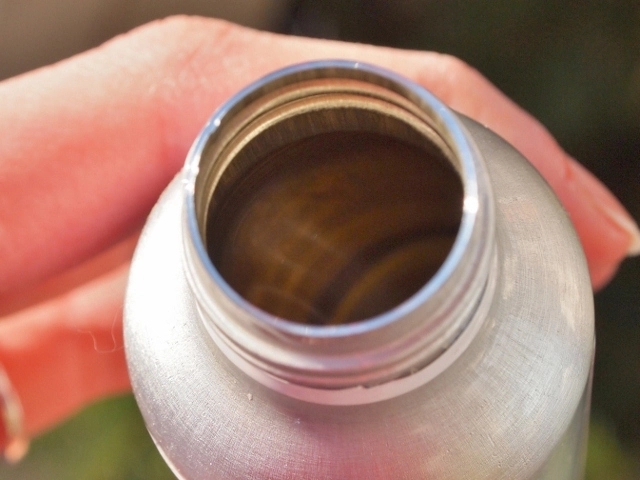 The oil itself has a pale yellow tinge to it, and it is quite runny.  It can be massaged directly into the skin by hand, or you can add a few drops to the roller (there's a hole in the bottle of the roller to pour it in), and it comes out in a controlled manner as the ball rolls.
When on the skin, the oil helps the Massage Roller move more smoothly over the surface of the skin, and it warms up slightly too which is deeply relaxing.  I was slightly worried that the oil would be overly greasy and make a mess of my clothes/bed sheets, but it is actually easily absorbed and intensely moisturising, so it can slot in to your skin care routine nicely without any trouble!
I have been using the Omni Gift Set every other day for a week now, and I have already noticed a big improvement in my muscles.  They definitely feel less tense, and whenever it is used on my back I can tell the knots are disappearing.  I can now write for a lot longer without getting cramps too, which is a brilliant benefit for my job.  Overall, Omni Massage Roller and Sports Massage Oil are the perfect combination for a relaxing, pain-free at-home massage which actually works.  I am hugely impressed, and am so, so pleased that I have discovered a genuine alternative to expensive professional massages.
The Omni Massage Roller & Sports Oil Gift Set is available here from Lucy Rose, for just £18.99 – a lot less than what you'd pay for a professional massage, and you can re-use it too!  It'd also make a great, affordable Christmas gift for people of all ages, I reckon.  Lucy Rose offer free UK postage and free samples with every order, and you can even save loyalty points if you buy from their online boutique regularly, so you can enjoy those perks too if you buy from them!
Do you like the sound of the Omni Massage Roller and Oil?
Naomi x
*The Omni Massage Roller and Sports Oil Gift Set was sent to me by Lucy Rose for review purposes.  All thoughts and opinions expressed are honest and my own*.
12
As a vegetarian with sensitive skin, I am always looking for beauty products and retailers who specialise in products which are suited to my needs, and that means ethical, natural companies with high quality products.  A couple of months ago during one of my searches, I came across a fantastic online organic beauty boutique called Lucy Rose, which stocks only the best organic skin care products and natural cosmetics.  Their range of products is pretty impressive, covering everything from hair and skin to make up and nails, and they feature some brilliant collections too, including Inika, Faith In Nature, Burts Bees, and as mentioned in the title, Zoya and BM Beauty.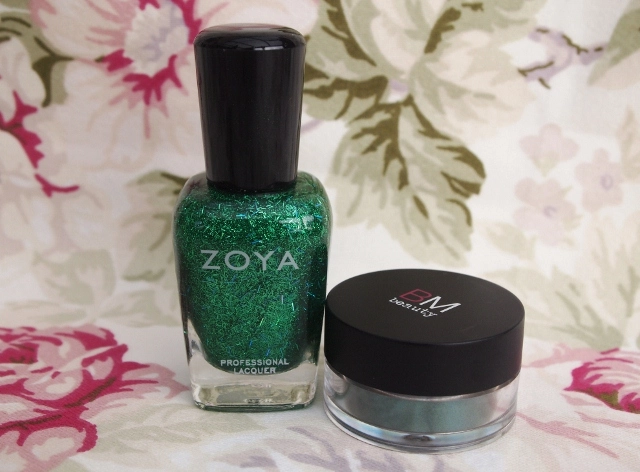 A few weeks ago, the lovely folks at Lucy Rose were kind enough to send me two wonderful products from their range, which go together for a festive look like bread and butter – Zoya's 'Rina' Nail Polish, and 'Emerald Showers', a stunning mineral eyeshadow from BM Beauty.  After getting to know the products and sampling Lucy Rose's service for myself, I have decided that they're too good not to share, so here are my thoughts on Lucy Rose and their products!
Zoya Nail Polish in 'Rina'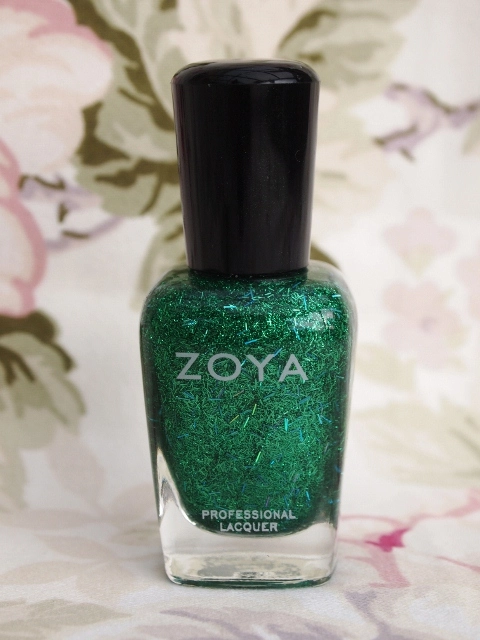 When I first opened my parcel from Lucy Rose and found Zoya's Rina inside, I literally gasped.  I had been looking for a green glitter polish for a while and this one is just perfect, and so unusual.  The green shade is a rich, bright emerald green, made up of small glitter flecks and bar glitter, some of which has an icy blue holographic undertone, giving it a 3D texture when on the nails.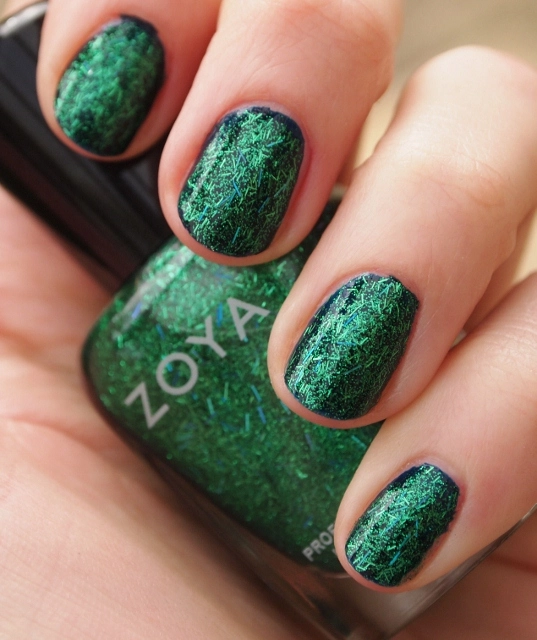 I applied Rina over a navy blue polish to give it a deeper appearance, and as you can see, it worked incredibly well.  It only took two coats of the Zoya glitter over one coat of the base colour to create a completely opaque glitter look.  I was pleasantly surprised to find that Rina dries VERY quickly.  Within a minute it was dry to the touch, and because it doesn't need a top coat I could be on my way without worrying about it denting or smudging.
What I love about this glitter is that it doesn't feel rough like other glitters when on the nails – it has a lovely smooth finish, but it still has incredible depth and catches the light really well for breathtaking sparkle and shine.
Zoya's Rina is also extremely hardwearing.  I've had it on for around three days now and the wear is minimal, but what else would you expect from a range which are said to be 'the longest wearing natural nail polishes available'?
Rina is ideal for this festive season, and is available from Lucy Rose for just £10.50.  All of Zoya's polishes are vegan friendly and free of the big three toxins, and Lucy Rose also stock many other shades, which can be found here.
BM Beauty Mineral Eyeshadow in 'Emerald Showers'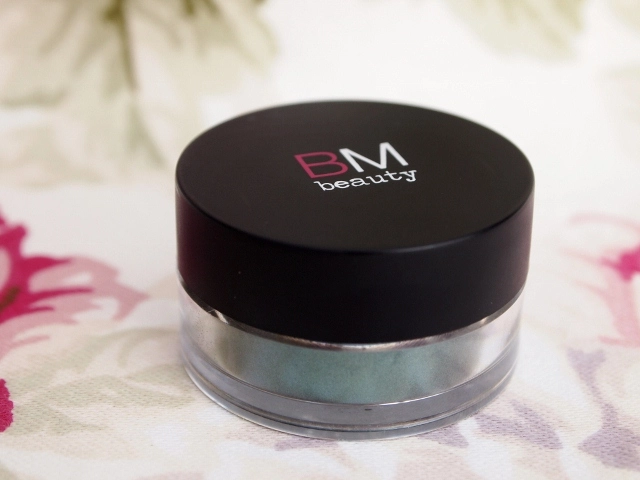 I have used BM Beauty mineral eyeshadows before and have always been impressed by their amazing quality, so when I received this I was a very happy bunny indeed.  BM eyeshadows are oil-free and consist of 100% natural ingredients.  They are also completely cruelty free, and as such are approved by BUAV and are suitable for vegetarians and vegans.  Don't you just love it when you find make up which is ethical AND high quality?  I know I do!
As with all BM Beauty packaging, the eyeshadow comes in a sleek and simple 2g pot, which allows for mess-free, easy application.  The shade I was sent is Emerald Showers, which you can see below.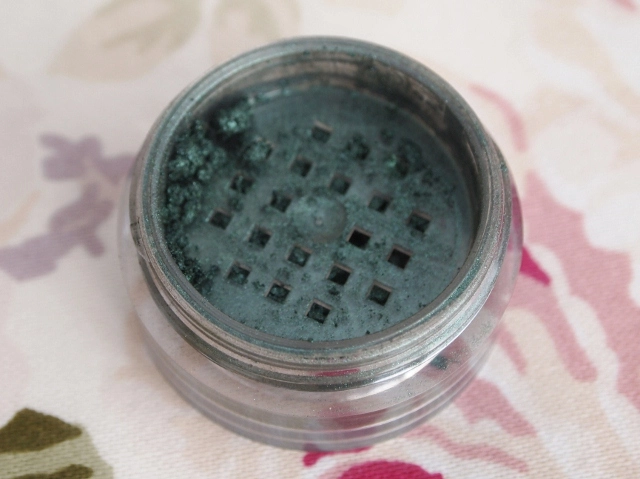 Emerald Showers is exactly what it says on the tin…  A gorgeous shower of emerald shimmer soft mineral powder.  In the pot it looks quite dark, and it does have a grey undertone to it, but once on the skin it really comes alive with sparkle and bold, deep green colour.  The powder is extremely highly pigmented, so a little goes a long way.  It only takes a little dab and a sweep over the eyelid for a striking shadow look, which is represented in this swatch: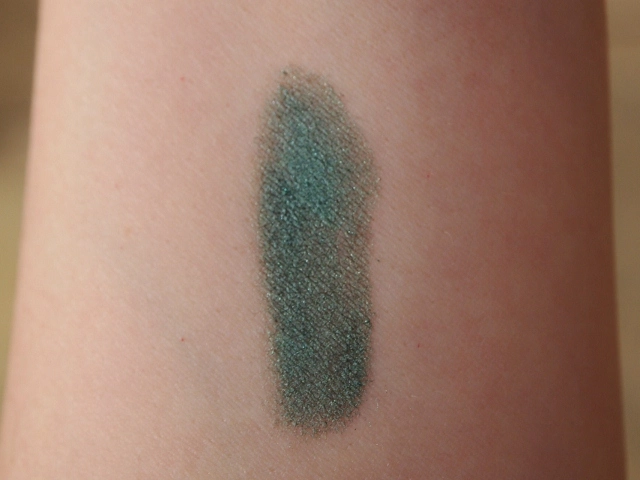 I wanted to try something a little different with Emerald Showers, to see whether it can be used as more than just an eyeshadow, and I was pleased to discover that it can!  All I did was mix a little bit of powder with a few drops of water to create a gel eyeliner, which I then applied above my top lash line with an eye liner brush.  This was the final result…

The gel dried very quickly which meant I had to make up a small batch for each eye, but that didn't bother me as I only used a tiny bit anyway.  I found it really easy to mix the right consistency, which made it even easier to apply.  It glided straight on like any gel liner, and it went on really neatly as well so it was easy to create a fine flick at the outer corner of each eye!  It didn't smudge either because of the quick drying time.
I must admit, I was slightly worried that it wouldn't last that long, but I was proven wrong.  The eyeliner looked just as bold and neat after ten hours as it did when I first applied it, and only when I took my make up off (after fourteen hours of wear and no touch-ups) did I notice any fading.  AMAZING!  Using this as an eyeliner is a great look for the day time when you want a burst of colour, but not a daring shadow look, and I will definitely be trying this again!
You can view Lucy Rose's full range of BM Beauty mineral eyeshadows here, and they cost £7.00 each, which is great value.  Lucy Rose also stock many other BM Beauty make up products, which can be found on the make up section of their website.
Lucy Rose won the 'Best Retail Website 2011′ award at the Natural Beauty Awards last year, and I'm inclined to agree that  they really are the best online natural beauty product shop that I have ever come across.  Not only do they sell top quality products, but they also provide outstanding customer service which goes above and beyond what you'd expect.  They love their freebies, and you get great deals left, right and centre on their website!  They offer FREE postage on all UK orders, FREE samples with every order, FREE live help and expert beauty advice, and you can even join their beauty club to earn reward points with each purchase.  I also noticed that they're currently offering free gifts with some items, and 5% off your first order if you sign up to their newsletter too, which is also a bonus.
If you want to discover Lucy Rose's wide range of products for yourself and put together a beautiful festive look, you can have a browse of their website here.
Happy Shopping!
Naomi x
*I was sent the above two products by Lucy Rose for review purposes.  All thoughts and opinions expressed are honest and my own*