Posts tagged
Night
2
A few weeks ago I stumbled across a fab little website via Twitter called Quintessentially Me.  The website was launched in 2012 and is 'A celebration of the artisan', selling a selection of carefully chosen unique, handcrafted items, all of which are high quality and sourced from talented creators.  They stock everything from Homeware, Gifts and Bath & Body products to Jewellery, Sleepwear and Tea, so there are many gorgeous treasures to discover.

I am always keen to try new, beautifully crafted pieces from independent artists, so when Quintessentially Me offered to send me an item to review I happily accepted.  The piece I received is the Anna-Louise Grey Nightie – cute but simple sleepwear made by hand in Cape Town, South Africa.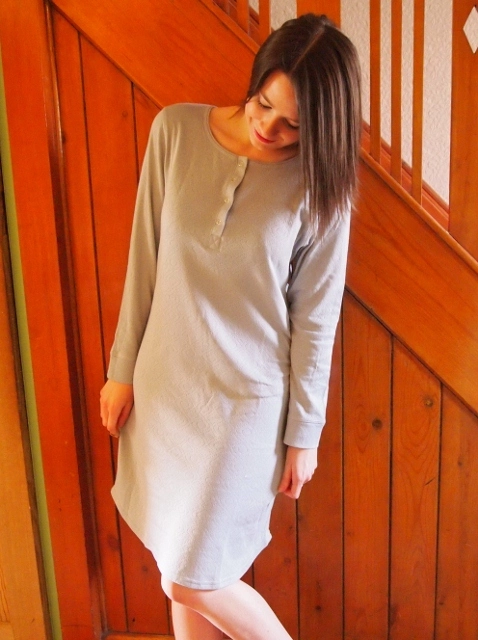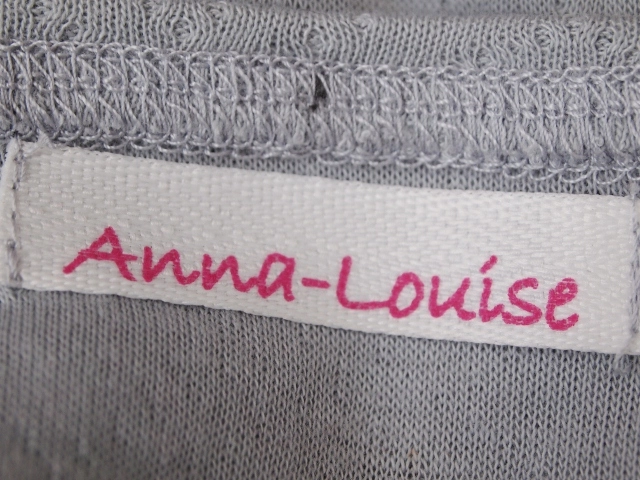 I'm 5'10", and the Anna-Louise nightie comes to around knee height on me, so I imagine it would be just below the knee on anyone of average height.  Though it looks plain and simple, the nightie actually has a few subtle details which, as Quintessentially Me say, make it 'perfect for this season's easy-luxe look'.  The fabric features delicate pointelle stitching, and is finished with thick cuffs on long sleeves and four press stud fastenings down the front.  I find the press studs really useful as I don't like anything too close around my neck whilst I'm sleeping, so I tend to open one or two before I go to sleep.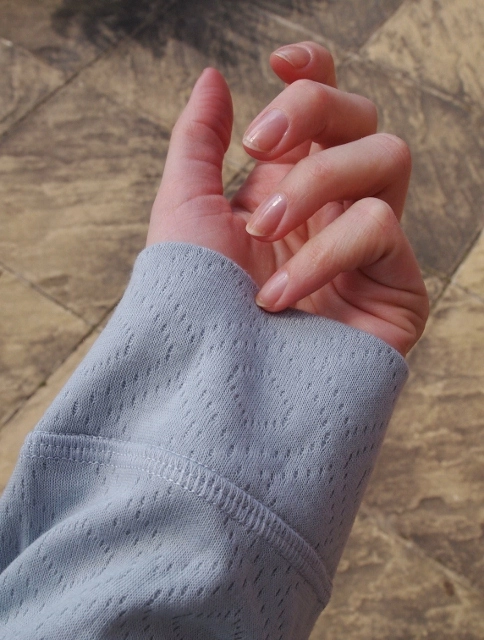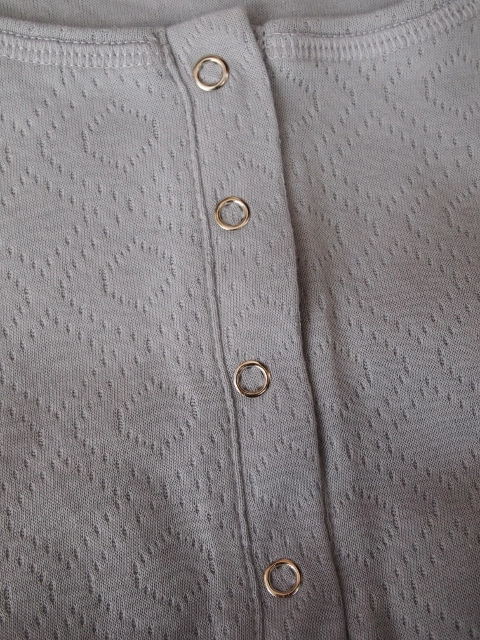 The quality of the fabric is obviously very high as it is made from 100% powder grey cotton, which feels incredibly soft and luxurious against the skin.  The fabric is extremely comfortable as it isn't too weighty, but at the same time it is warm and cosy enough for cold nights, whilst being light enough for warmer nights.  The nightie is also machine washable, so is satisfyingly low maintenance.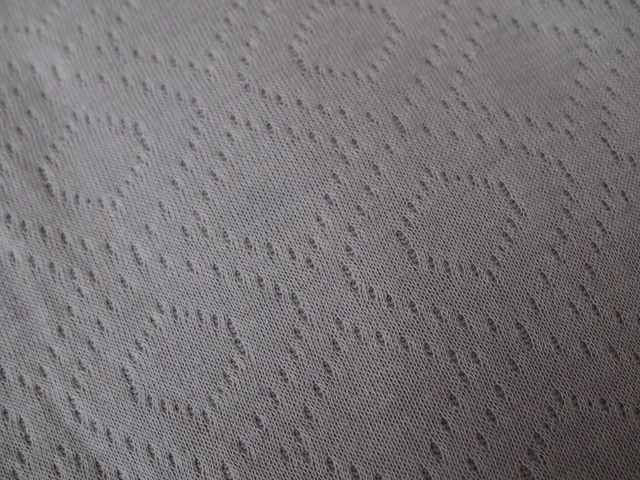 In terms of size, I'm a 12 and the large fits slightly loose on me, which is ideal if you don't like wearing tight things in bed as it doesn't restrict movement, adding extra comfort.  Unfortunately the website doesn't list size conversions, but going by how the nightie fits on me I'd guess that the small would fit an 8-10, the medium a 10-12, the large a 12-14 and the extra-large a 14-16.
Overall, this cute and comfy nightie by Anna-Louise oozes quality, and with its soft feel and lovely fit makes for a great night's sleep.  It is available online in grey or white, and is priced at £24, which compared to similar sleepwear I've seen in shops and online is actually quite reasonable, but by buying this you're also supporting an independent maker, which makes it even more worth it.
Oh and if you'd like to know more about Quintessentially Me, you can follow them on Twitter and Facebook and via their blog.
Sleep tight!
Naomi x
*This Anna-Louise Grey Nightie was sent to me by Quintessentially Me for review purposes.  All opinions expressed are honest and my own.*
16
Here in the UK we celebrate Bonfire Night on the 5th of November, to remember Guy Fawkes' plot to blow up the houses of parliament.  Celebrations always involve a lot of beautiful fireworks, and this year I was lucky enough to see not one, but TWO displays!  The first was a small one in our back garden last Friday, with some of the extended family.  We ate homemade pizzas, jacket potatoes, burgers and hotdogs, as well as some of my extra special homemade chocolate dipped shortbread, whilst we set off a few boxes of rockets and fountains.  Then, on Saturday, I went to the big display they hold at a local park, which I've been to every year since I was about three years old.  They had a huge bonfire with a Guy on top and a 20 minute long display with some of the biggest, loudest fireworks I have ever seen!  We had hot, sugary doughnuts too which tasted amazing.
I absolutely love fireworks so this time of year is always a lot of fun for me.  My city is also currently celebrating Diwali, the Hindu festival of light, so there are twice as many fireworks for me to enjoy.  To show my love for the firework season, I decided to give my nails a colourful, sparkly makeover, using No7 Stay Perfect 'Violetta' and Technic 'Carnival'.

To create this look I applied two thin coats of No7 Stay Perfect 'Violetta', then layered Technic 'Carnival' over the top.  I attempted to graduate the glitter by applying more to the tips of my nails, but it didn't work as well as I wanted it to, probably due to the mixed size of the glitter flakes!  I still love how they look though.  I chose the dark background to represent the night sky, and the bright glitter gives a firework-like burst of colour over the top.


Technic 'Carnival' is an amazing mix of almost every colour glitter you can imagine, including pink, purple, red, blue, green, gold and silver.  Isn't it pretty?  I picked this varnish up from Leicester Market last year for just £1, and for the price it is fantastic quality.  The glitter is suspended in a clear varnish which isn't gloopy or runny, but the consistency is thick enough to keep the glitter firmly in place when on the nail, whilst acting as a decent top coat.  It dries really quickly too which is always a bonus.
What do you think of this glittery look?  I hope you all had a brilliant Bonfire Night!
Naomi x
0
Hi everyone!
Some of you may have noticed that Bewitchery now has a Blog Sale page!  If you haven't seen it, the link/tab is at the top of the page.  I have already listed quite a few things for sale, including dresses, tops, ANEW face creams, jewellery, watches and books, and there will be a lot more to come.  I will post items to the UK, USA, Canada and Europe.  Postage will be calculated once items have sold.  Payment by PayPal only please!  If you want anything, please leave a message on the sale page, or email bewitcheryblog@gmail.com.
Thanks for looking and happy shopping!  You can view my blog sale here.
Naomi x