Posts tagged
Stars
1
Not so long ago I was sorting through my wardrobe, working out what to keep, what to sell, and what to get rid of, and I realised I have one dress in particular that survives all of my wardrobe clear outs.  I've had this black and white star print skater dress for almost half a decade, and since buying it from Matalan I've actually dropped two dress sizes, but I just can't bear to part with it.  It's even been taken in at the back so I can still wear it!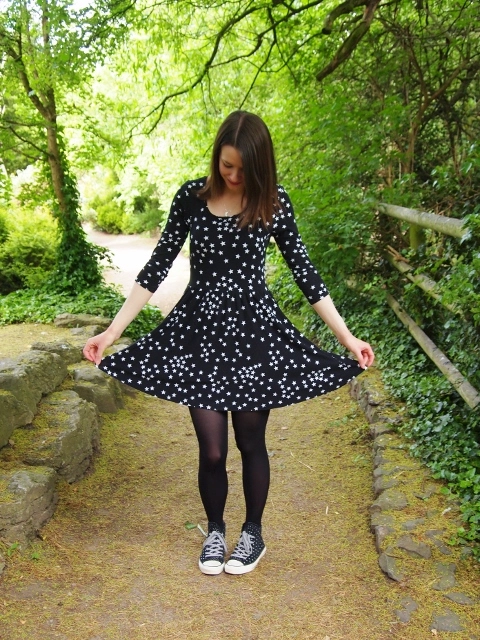 This dress has become affectionately known as my throwback dress, as it's seen me through many seasons, layered up or down accordingly, and many events, including christmas day 2011 and my 22nd birthday.  It always reminds me of when I first met my fiancé too.  It may not be the most breathtaking item of clothing that I own, but I treasure it and will probably always keep it.
My little sentimental encounter with my throwback dress got me thinking… what will be my throwback dress of the future?  A dress that I currently love and will keep for years to come.  There are a few candidates, but I think this Dolly & Delicious skater dress from New Look will be it.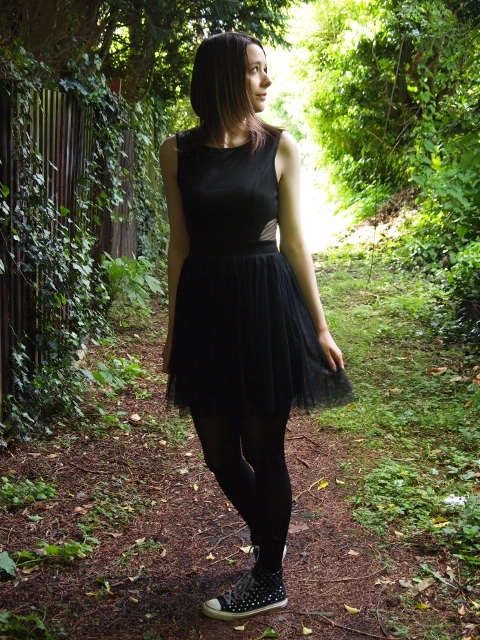 I call this one my goth fairy dress, and I absolutely love the layered net skirt and cut out sides.  I get the feeling it will become a staple wardrobe item this summer.  I plan on wearing it to several gigs and events in the coming months, so it will undoubtedly become associated with fantastic memories that I just won't want to get rid of.
Do you have a throwback dress?  If so, why do you keep it?
Naomi x
4
Yesterday was my birthday, and my fiancé and I went out for a lovely birthday/Valentine's lunch at one of my favourite bars. It might have been freezing cold and chucking it down with rain, but I was determined to wear the beautiful black jersey maxi dress that my mum gave me as a gift, so I layered it up with tights, my Primark faux leather biker jacket, and my Fraas stars & skull wrap.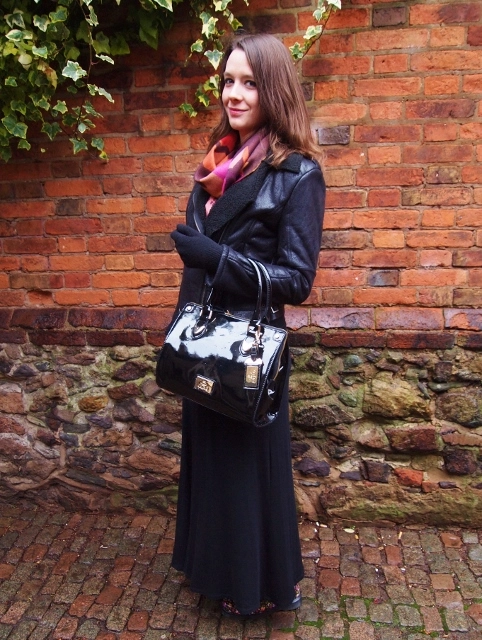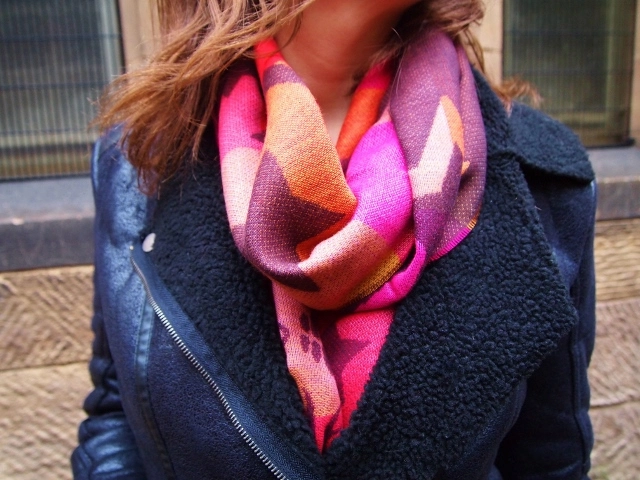 M&Co Black Jersey Maxi Dress / Primark Faux Leather Biker Jacket / Dr Martens Grace Denise 8 Big Eye Boots / Fraas Tonal Stars & Skull Wrap / Juno Black Patent Grab Bag / Primark Tights and Gloves
This wrap is my go-to piece to add a splash of colour to any outfit, and the great thing is it's reversible, so you can alter the shade to suit your mood. The combination of pink, orange and purple is really pretty, and the stars and skull pattern is right up my street. It's made of high quality wool too so it's beautifully soft and warm; perfect for this time of year.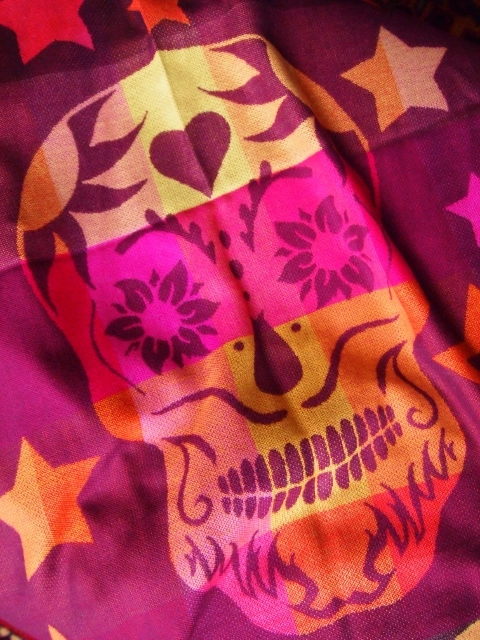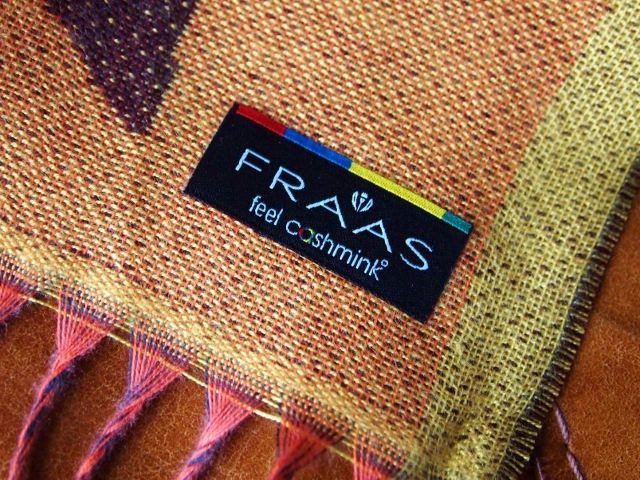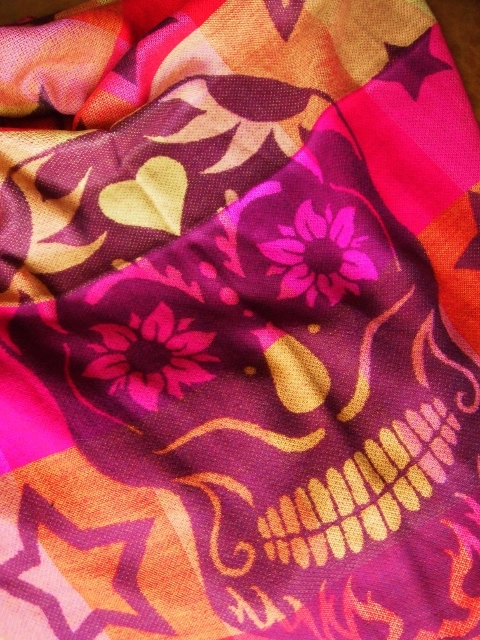 Wet weather also calls for trusty boots and a waterproof bag, so I wore my Grace Denise floral Dr Martens to colour match the scarf, and this stunning Juno patent grab bag from Where Shall I Wander. I used to only ever use shoulder bags, but lately I've really started to appreciate classic, structured handbags like this one (although it does come with a detachable shoulder strap). I absolutely adore the contrast of gold on shiny black, and for patent it's pretty classy looking.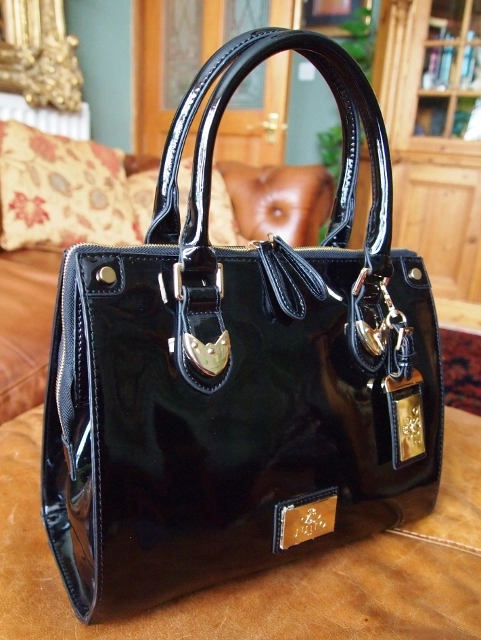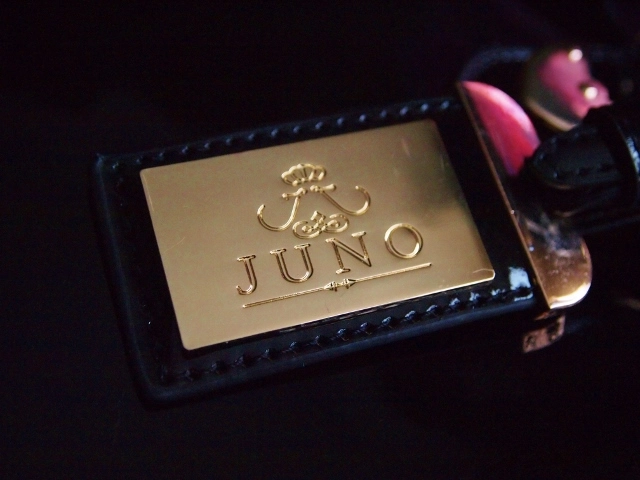 Another thing I love about the bag is how it fastens. It zips along the top but also partly down the sides, so no water can get in whatsoever, but when it's unzipped it expands so it's really roomy, with one main compartment and three little pockets. I use it to carry my camera around with me as I don't have to worry about it getting wet.
If you want to see what I got for my birthday, check back soon for a little haul post!
Naomi x
*The Fraas Tonal Stars & Skull Wrap and Juno Black Patent Grab Bag were sent to me for review purposes. All opinions expressed are honest and my own.*