Posts tagged
Stylish
1
I didn't do much shopping during the recent spring sales, but I did place a little order with USC at the start of April.  Unfortunately they use Yodel as a courier, who are notoriously unreliable, and it took over two weeks for my parcel to arrive – not great considering I paid £3.99 postage!  At one point I was told my parcel was lost, but then it miraculously turned up the next day!  Though I'm not happy with the service I received, the items I got were sort of worth the wait.  One of said items is this gorgeous acid wash denim skater skirt, which was reduced from £22 to just £3.50.  Acid wash was all the rage in the 1990s, the decade of my childhood, and though fashion wasn't the greatest in those days, I do quite like acid wash denim, and this skirt makes me feel all nostalgic.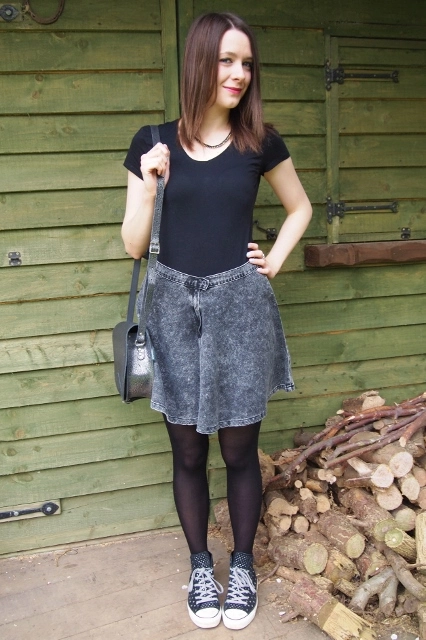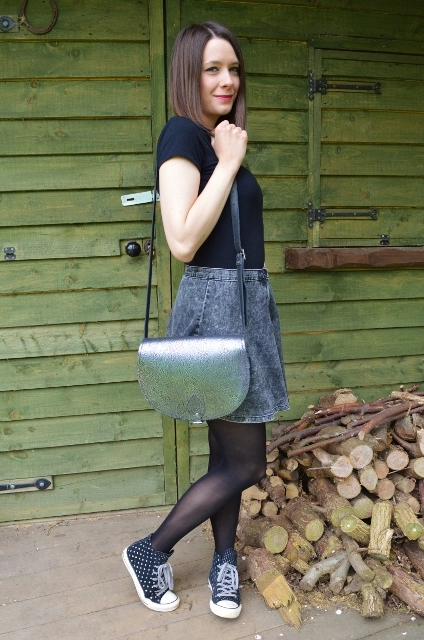 Glamorous Acid Wash Skater Skirt / Primark Black T Shirt / Primark Sheer Black Tights / Converse Suede Polka Dot Hi-Tops / Zatchels Gothic Lace Saddle Bag / Claire's Spike Necklace
I really wanted the skirt to do the talking with this outfit, so I paired it with a plain black tee and sheer black tights.  I was considering wearing heels too, but in the end I settled for Converse as I think they suit skater style clothing well, and my partner and I were heading to the cinema so I thought I'd keep it casual.
Finally, to pull the outfit together, I accessorised with a grey spike necklace from Claire's, and my metallic silver Gothic Lace Saddle Bag by Zatchels, just to bring out the silver in my shoes and to match the grey in the skirt.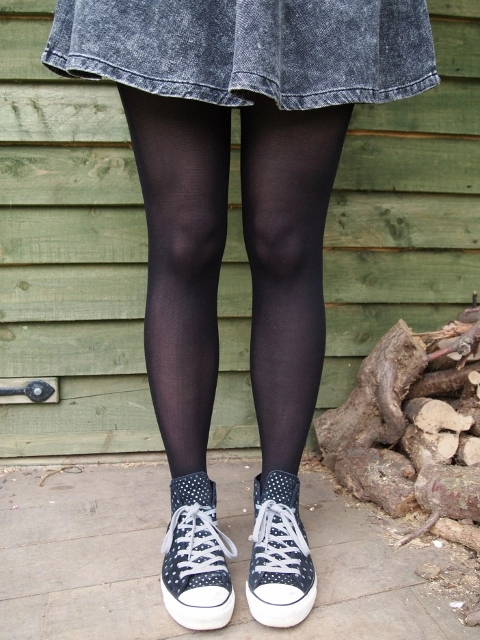 I also got a beautiful dress in my USC order which I absolutely love, so check back soon to see how I style it!
Naomi x