Posts tagged
Skull
1
This year I've been trying to add more summer basics to my wardrobe, and after browsing countless online and high street stores, House of Fraser have really come up trumps.  Though House of Fraser stock a lot of premium brands, they also sell a wide range of more affordable brands, so you can add staple pieces to your wardrobe on a budget, that can be worn year in year out.
House of Fraser recently challenged me to pick some summer items to style, up to the value of £30.  I thought the best way to go for this challenge would be simple and versatile – things that could be dressed up or down and paired with different things to create different looks – so I opted for this plain Jane Norman Maxi Vest Dress, and a cute little Ziba 3D Skull Bracelet.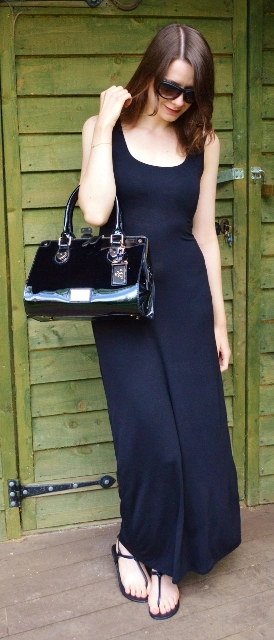 Jane Norman Maxi Vest Dress / Ziba 3D Skull Bracelet / Primark Sandals / Alexander McQueen Cateye Sunglasses / Juno Black Patent Grab Bag
The dress is made from a light jersey fabric, so is very cool and comfortable, and the vest section is lined so you don't have to wear a bra on hot summer days.  I think the dress looks great as it is, but it also looks amazing with a sparkly cropped jacket and clutch for a glamorous evening look.  This is currently discounted from £20 to £12, which is incredibly cheap for such a lovely piece.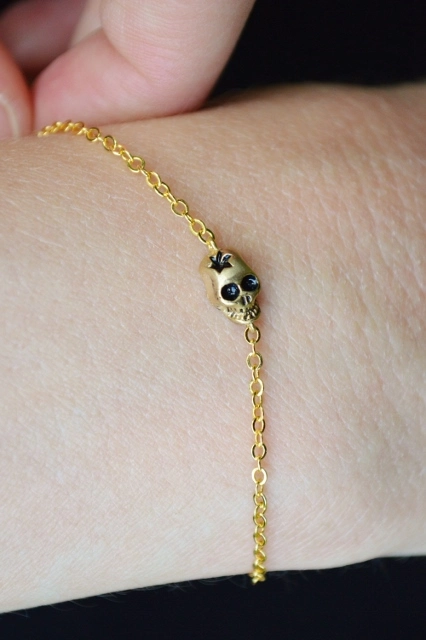 I chose the Ziba Skull 3D Bracelet for several reasons.  For one, I love skulls and covet anything with a skull on it, but this year I've also really started to love fine and delicate pieces of jewellery.  I used to always wear big chunky items, but the beauty of bracelets like this is you can layer them together, but if it's too hot to be wearing a thick wedge of bangles, they look elegant and lovely worn alone.  This particular bracelet was £9 when I chose it, down from £12, but it's now only £6 so is even more affordable.  Also, if skulls aren't your thing, the Ziba range has loads of other designs to choose from.  I especially like their cute little owl.
In total, my House of Fraser items have a value of £32, but with the online discount they now come in at £18, which is a pretty good saving.  I'll definitely be going back to House of Fraser in the future to look for more affordable basics.  Also, why not check out their current range of maxi dresses and bracelets?
Naomi x
*This Jane Norman Maxi Vest Dress and Ziba 3D Skull Bracelet were sent to me on behalf of House of Fraser, for review purposes.  All opinions expressed are honest and my own.*