NOTD: GOSH 'Frosted Plum'
You may remember that at the beginning of January I swatched and reviewed a gorgeous glitter varnish from GOSH's Frosted Sand collection, called 'Frosted Purple'. Well, it officially became one of my favourite varnishes of all time, and I couldn't wait to add more frosted shades to my collection. In particular I was trying to get hold of 'Frosted Plum', but the only bottle in my local Superdrug for months was a damaged one. Then, earlier this week, I noticed that they had a few more in stock, and luckily for me all of GOSH's varnishes were on offer for £1.99 each! Obviously I bought it straight away and applied it when I got home, so today I thought I'd share the swatches with you.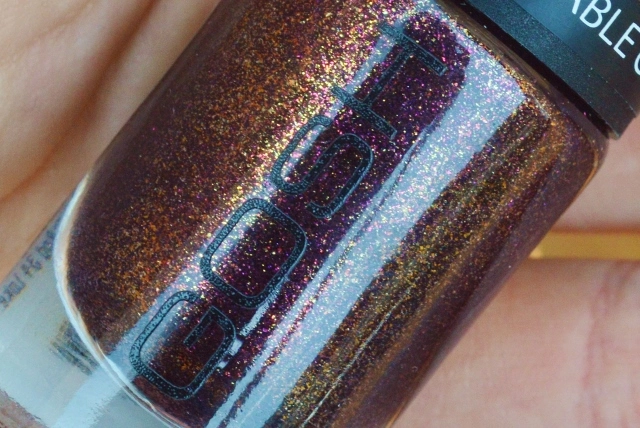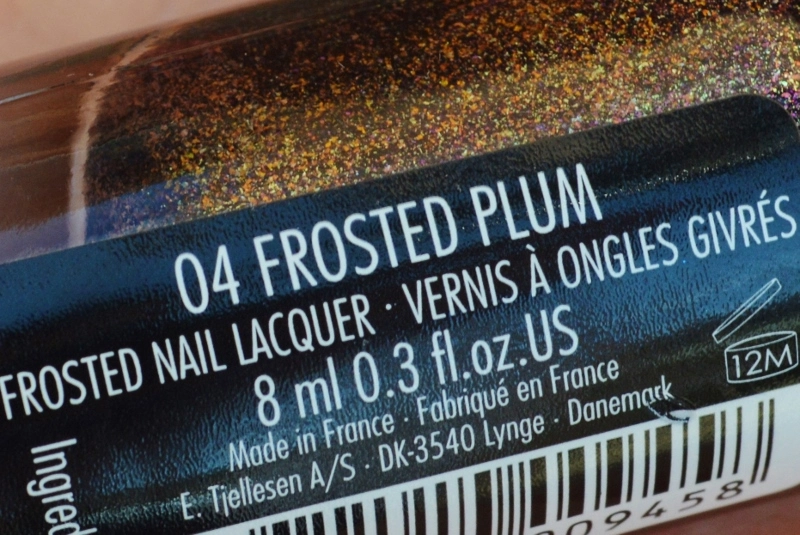 Like its purple counterpart, 'Frosted Plum' is a pleasure to apply, looks opaque in just one coat (although I applied two), and dries really quickly. It's also rather hard-wearing, and stays put for a good few days without chipping, even without a base or top coat.
The best thing about it though is the colour.  The base shade, as you'd expect, is a beautiful deep plum purple, but throughout it are flecks of gold, bronze and bright pink, which give it a brilliant depth.  It looks absolutely amazing in the sun, and even indoors it still looks impressive.  The glitter in this one is a lot more consistently sized than in 'Frosted Purple', and I think it looks a bit like a caviar manicure.
Indoors (with flash)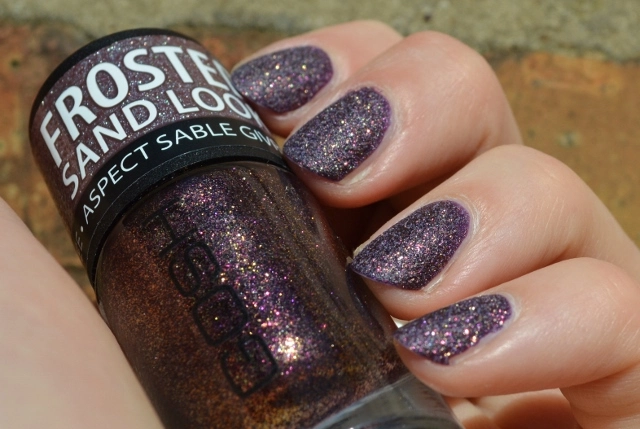 Outdoors
I'll stand by my previous statement that GOSH's Frosted Sand glitters are honestly the best glitters I've tried, and I will continue to add to my collection!  I have my eye on a couple of their spring pastel shades, 'Soft Blue' and 'Soft Green', which are also currently £1.99 in Superdrug (reduced from £3.99).
Will you be buying any of GOSH's frosted glitters?
Naomi x
5 comments